Add "Ok Google" Support To Third-party Android Launchers
Google's hotword voice feature 'Ok Google' has been slowly but surely working its way into more products. Originally introduced with the launch of Moto X – the first smartphone to incorporate touch-less voice command capabilities – the hotword feature made its way to the Nexus 5 and back in November 2013, Google also released it as an extension for their Chrome web browser. Not a while ago, we covered an Android application labeled Active Searching that brings this functionality to third-party launchers like Nova, Apex and TouchWiz etc. XDA-Developers forum member MohammadAG has created a similar app that works with Xposed Framed and brings hotword support to 3rd party launchers and lets you activate it on a per-app basis.
For those not familiar with Xposed, it allows users to apply various mods to their Android and implement system wide changes without flashing a complete new ROM. Many developers are now creating their own modules that take advantage of Xposed. For instructions regarding how to install it on your device, I recommend checking our Xposed Framework feature guide.
Coming back to the Ok Google module, it's fairly simple to install. The major requirement is that you need the Xposed Framework installed  and few additional prerequisites to get it up and running. Here's how.
Make sure you are on version 4.4+ of the Google Search app for it to work properly.
Make sure your device is running a 3rd party launcher such as Nova, Apex, TouchWiz or Sense, and sports Android 4.4 Kitkat.
Download the Ok Google Xposed Module APK and install it to your device.
Run the app.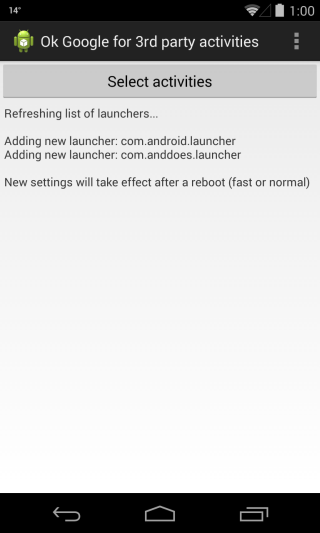 Once launched, it will automatically activate Ok Google for any of the supported 3rd party launchers. The developer is already busy testing the app on a few major stock device launchers with no issues, including HTC Sense, Xperia Stock launcher, LG stock launcher and TouchWiz on S5. But besides that, pretty much every 3rd party launcher is supported as well.
A rather unique feature about Ok Google Xposed framework is that you can activate it on per app basis. To do that, you can tap 'Select activities' on home screen, upon which it presents a list of apps installed. You can tap on a launcher, for instance, and then choose to activate it for either selected or all activities related to it.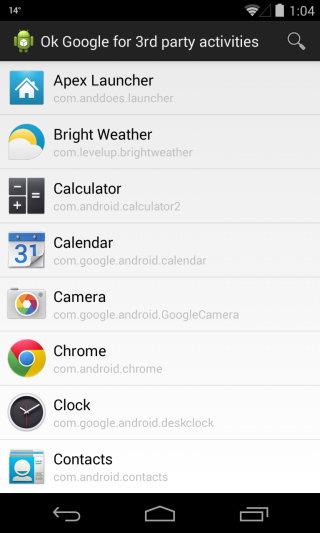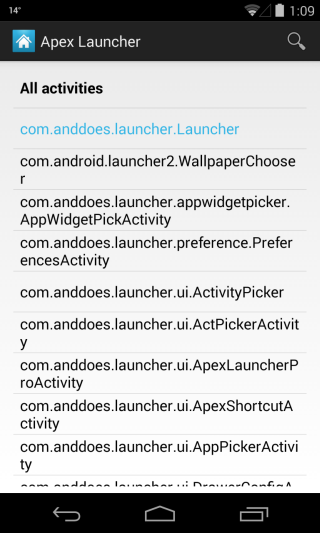 It's nice to have the listening feature being made available for multiple Android devices now.
via: XDA-Developers