Setup RetroPie On The Raspberry Pi 3: Quick Guide
If you're nostalgic for all those great video games you played growing up and wish you could play them again, Retropie might be exactly what you're looking for. Retropie lets you turn your Raspberry Pi into a retro-gaming machine. It combines Raspbian, Emulation Station, RetroArch and many other elements and enables you to play your favourite arcade, home-console, and classic PC games.
With Retropie, you'll be able to emulate a Nintendo Entertainment System to play Super Mario Bros. –not a port of it to the PC but the actual game you used to play on the NES! And if you've spent part of your youth in arcades, you'll also be able to emulate those machines to play the real Pac Man or Donkey Kong that you used to play. The system emulates over 50 different systems so the range of games it allows you to play is almost limitless.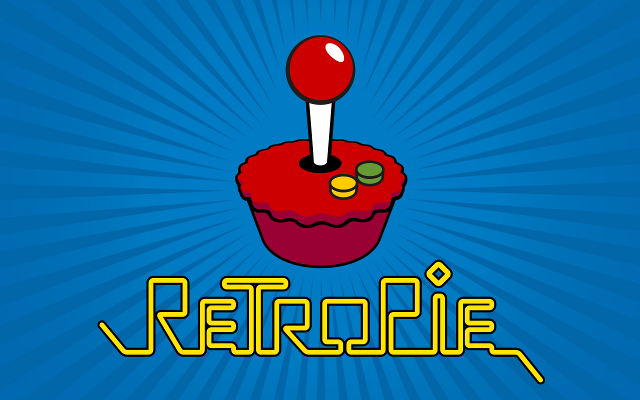 In this article, we'll show you how to download and install Retropie on your Raspberry Pi 3. We'll cover the initial setup and configuration as well as how to get ROMs and copy them to your device. But first, we'll let you know exactly what Retropie is and how it works.
What Is Retropie?
Retropie comes in two forms. It's available as an image that includes the OS and all the required software that you can write on a micro-SD card for the Raspberry Pi. It's also available as a package that you can install over an existing OS such as Raspbian on a Raspberry PI but also Ubuntu on a PC or on an ODroid device.
There are essentially two pieces of software in Retropie: Emulation Station and RetroArch. There are also several other emulators included in the package, each handling a specific platform. Emulation Station serves as the front-end and this is where you'll start all the games, with the software automatically invoking the proper emulator for the selected game.
On the hardware front, Retropie allows you to use many different types of controllers. You can use most USB game controllers for the PC. You can also use Nintendo, XBox or PlayStation controllers and you can even get interface boards that will let you use Retropie with real arcade controls, like joysticks, buttons or trackballs.
The Game ROMs
Retropie does not include any unlicensed games but it can play any game, provided you have its ROM. This is kind of a misnomer as several newer game consoles use discs rather than ROM cartridges but we still use the term ROM to refer to the image of the original software.
Creating a ROM is a complicated process that involves reading the game cartridge or disc and writing its content to a file. The emulator will then use the file as if it was the original media. Fortunately, some people have already done this for most games and they can be downloaded from the web.
Games, just like movies, TV shows or music are licensed and cannot be copied or downloaded freely. Make sure you don't violate any laws by only downloading ROMs for games that you actually own or that are in the public domain.
Installing Retropie on the Raspberry Pi 3
Installing Retropie on the Raspberry Pi 3 is not a particularly difficult endeavour. There are quite a few steps involved but hopefully, our detailed instructions will make it a complete success.
A Few Assumptions
To make this tutorial a little simpler, we'll assume that you're using a Raspberry Pi 3 and a Windows 10 computer. If it is not your case, the procedure could require some modifications. A quick Google search might then be in order.
Required Hardware
Before we start, we need to make sure we have all the required elements. Here's all the hardware you'll need
A Raspberry Pi (We're using the Raspberry Pi 3 but Retropie will also run on older platforms.)
A micro-SD card. (Or SD card if you're using an older Raspberry Pi. — We suggest at least 8 GB, just to be sure you don't run out of space for all your ROMs.)
A card-reader for your computer. (You'll need it to write the image to the SD card. — Some computers have a built-in SC card reader.)
A Raspberry Pi power supply. (Although the Raspberry Pi 3 uses a micro-USB port for power input, the power supply need to be rated for at least 2.5A or 2500 mA. Most phone power adapters don't supply enough power.)
An HDMI cable to connect the Raspberry Pi to your TV or Monitor.
An Ethernet cable to connect the Raspberry Pi to your home network. (You can also use the built-in WiFi on the Raspberry Pi 3 or use a WiFi dongle on older Raspberry Pis.
A USB game controller. (It will be your primary way of navigating your Retropie interface and playing games)
A USB Keyboard. (Only needed for the initial setup. If you don't have one, you can connect remotely using SSH)
Required Software
You will also need some software on your computer to decompress the downloaded Retropie image, to format your SD card and to write the image to the SD card. Here's what we recommend:
Click the links above, download and install each piece of software before we begin. All three come with an installer so it's just a matter of executing the downloaded file and follow the instructions to install the software.
Downloading and Extracting the Image
As of this writing, the latest version of Retropie is 4.3, released last September. Go to the Retropie Download page to download the pre-made image. Make sure you download the image that corresponds to your Raspberry Pi. There's one for the Raspberry Pi 0 and 1 and another for the Raspberry Pi 2 and 3.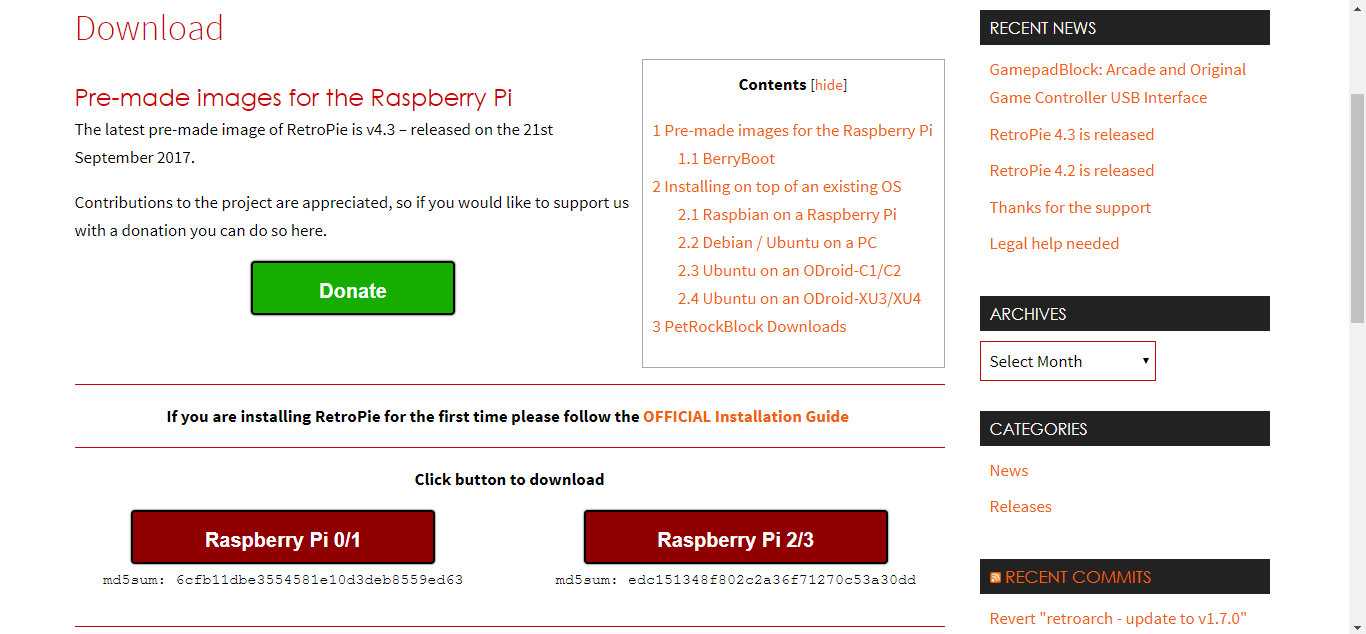 Save the .gz file to a directory on your computer. Once the download is complete, you need to uncompress the file. It is compressed using Gzip, a Unix utility. On Windows, the best software to handle .gz files is 7-Zip.
Simply go to the directory where you downloaded the file, right-click it–is should be named retropie-4.3-rpi2_rpi3.img.gz–and, from the drop-down menu, choose 7-Zip and then Extract Here. This assumes that you've already installed 7-Zip.
You should end up with a file named retropie-4.3-rpi2_rpi3.img. This is the image you'll have to write to the SD card.
Formatting the SD Card
Before you can write the image to the SD card, it is strongly recommended that you first format it. It will ensure that the card is ready to receive the image. The best tool to format an SD card is the SD Memory Card Formatter from the SD association.
Using the SDCard Formatter is simple. Choose your card, then select between Quick format or Overwrite format, enter a volume label–we called it Retropie–and click the Format button.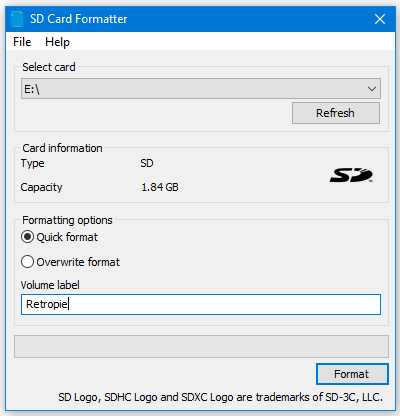 Writing the Image to the SD Card
For this step, you'll use the Win32 Disk Imager. Start the program and click the folder icon at the right of the Image File box to open a file browser. locate and click the image file you just uncompressed. Select your SD card from the drop-down list at the right of the folder icon and hit the Write button.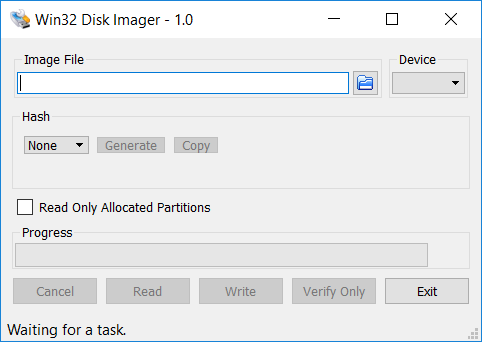 The Disk Imager will write the image file to the SD card. It could take a few minutes, so be patient. Once it completes, you're done! Well, the actual installation is done–there's still a bit of configuration to do but that is done on the Raspberry Pi itself.
Starting Retropie on Your Raspberry Pi
Remove the SD card from your computer and insert it in the Raspberry Pi. Connect your HDMI monitor or TV, your controller and your USB keyboard to the Raspberry Pi and power it up by connecting its power supply.
Initial Configuration
The first time you start Retropie, you're greeted by its welcome screen. We use this menu to configure our controls for both the Emulation Station and RetroArch Emulators.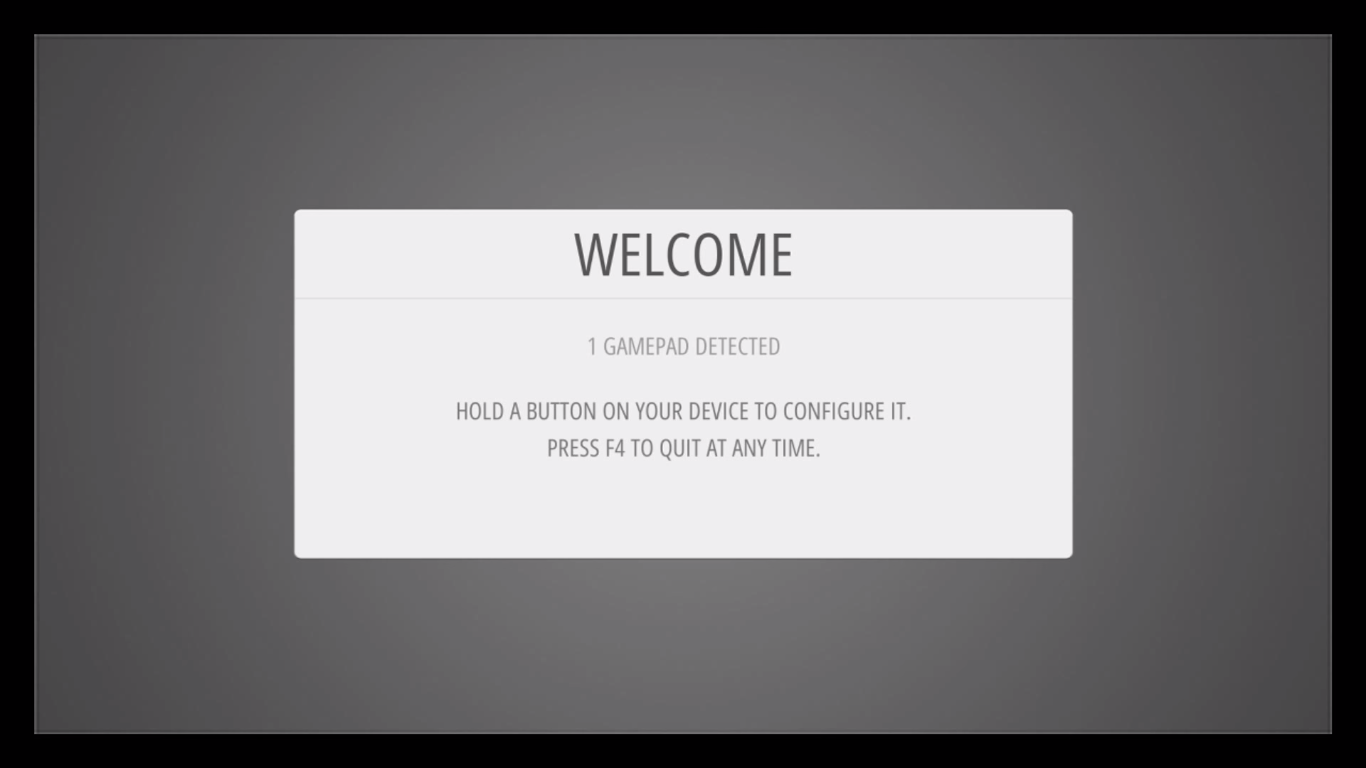 Hold down any button on your game controller and its name will show up at the bottom of the screen. The configuration menu will then open.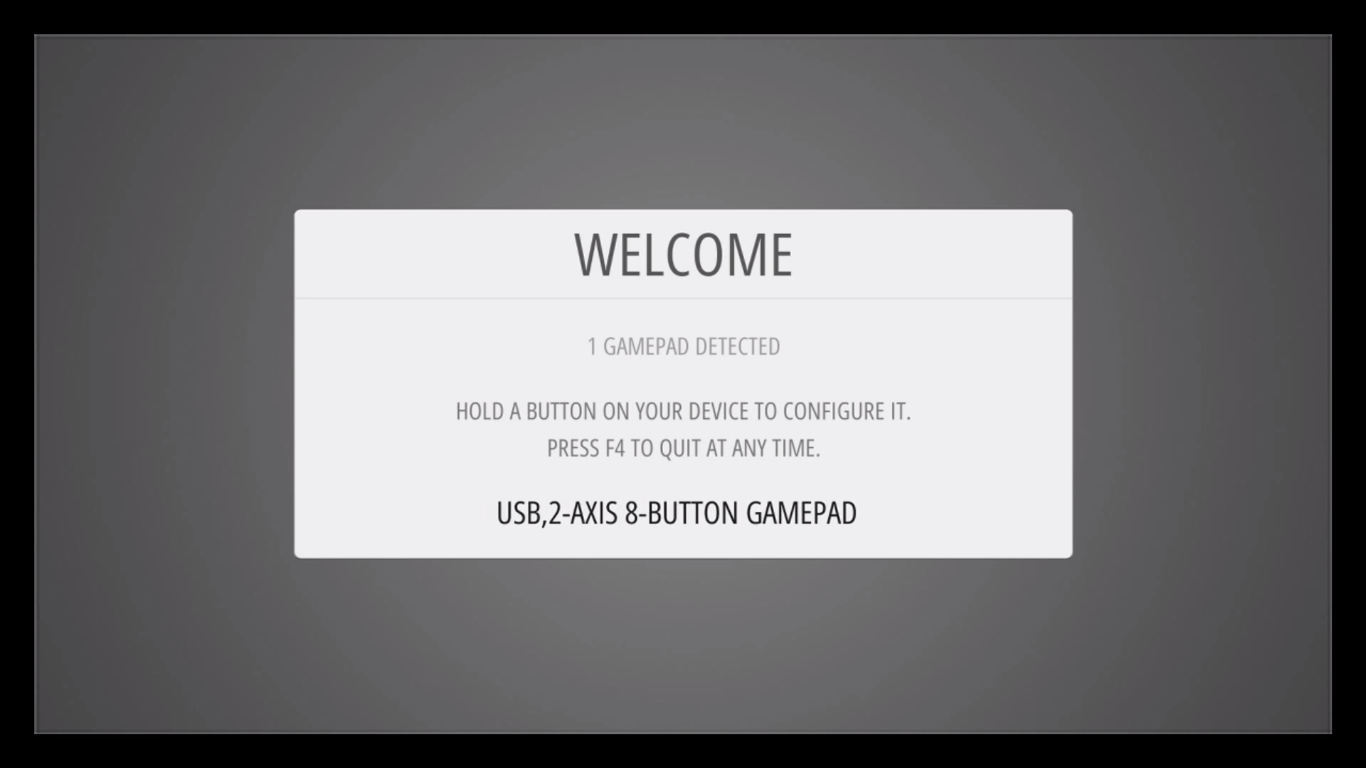 Follow the instructions on the screen to configure your controller. If you run out of buttons, hold down a button to skip each unused one. When you get to OK press the button you have just configured as "A".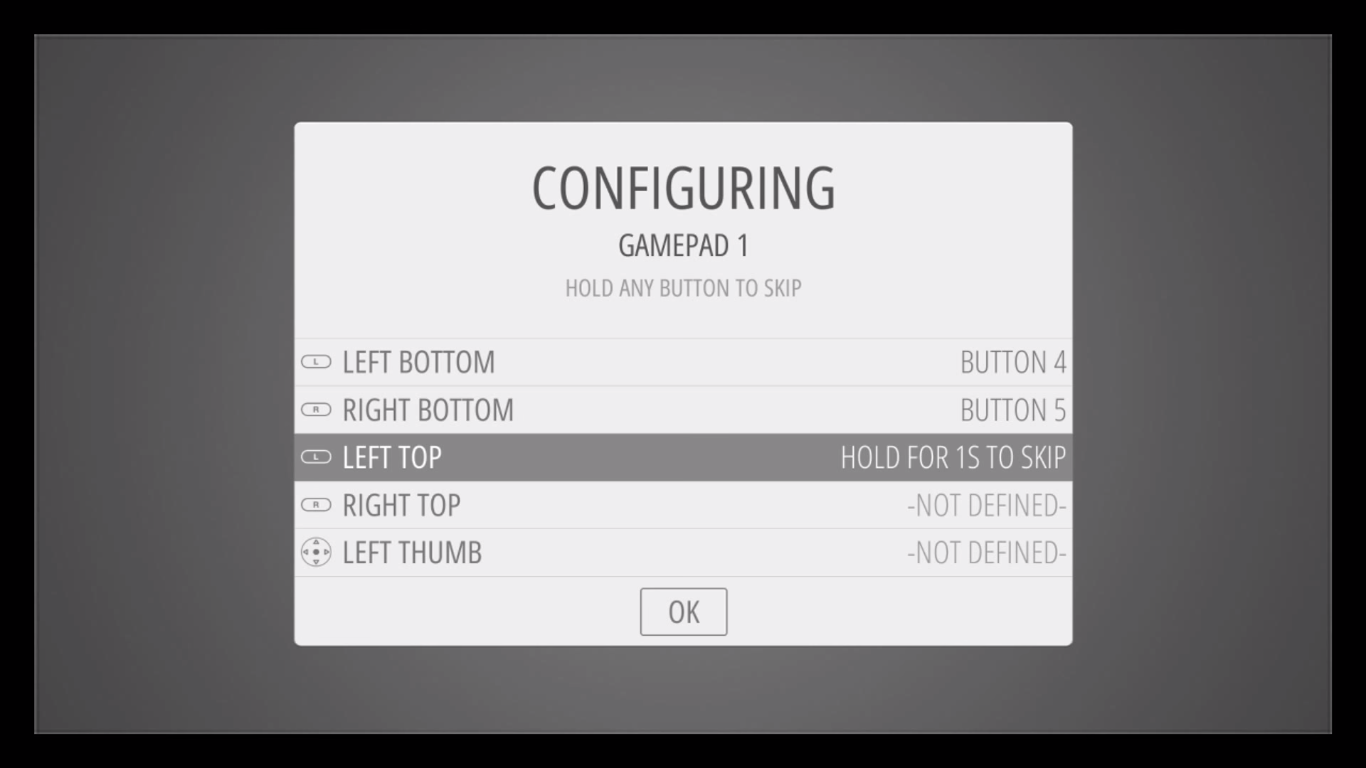 You're almost ready to start playing.
Getting ROMs
When Emulation Station finally starts, you might be in for a surprise. It looks like none of the emulated systems are there.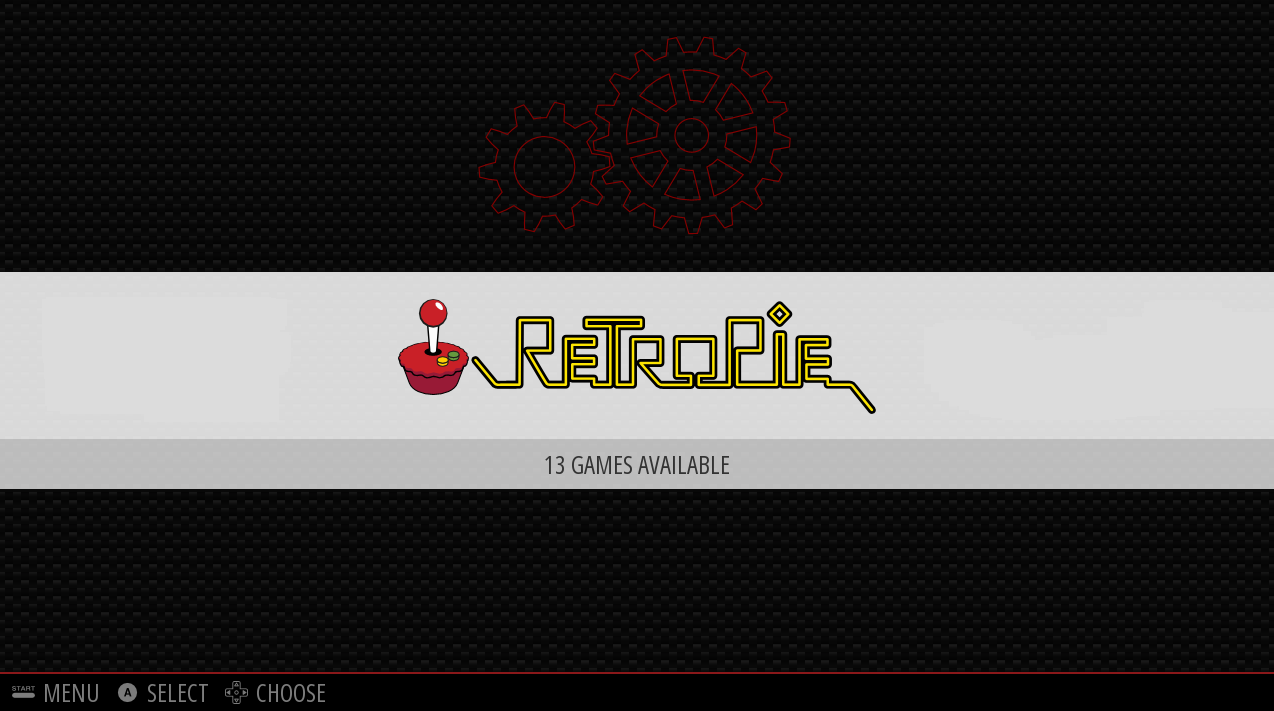 How then, do you add them? You don't; they are actually already there. They just don't show up in the main menu because there are no ROMs yet. And Emulation Station will only show you the emulators for which it has found ROMs on your system.
So you need to get some ROMs. And this is where things get a little more complicated. That's due to the copyrighted nature of video games. There are several sites from where you can download ROMs. But since they have no way of verifying that you actually own the games you're trying to download, they usually let anyone download anything. They, therefore, live in a legal gray area. And since Addictivetips.com doesn't condone or encourage piracy, we prefer not to reveal exactly where to find ROMs.
For the Ultimate Protection When Downloading ROMs, Use a VPN
Your IPS may be monitoring your Internet activity. Although there's nothing wrong with downloading ROMs of games that you own, some ROM download sites are considered by Internet Service Providers as piracy sites and could result in you ISP erroneously thinking you're violating their terms and conditions. And when that happens, they can react by throttling down your speed, sending you copyright infringement notice or even interrupting your service. This is certainly not something anyone wants.
A VPN protects your privacy by encrypting your data using strong algorithms that make it almost impossible to crack.  Furthermore, it hides the destination you're accessing. Your ISP won't know where you're going or what you're doing. And as a bonus, by using appropriately located servers, A VPN lest you bypass most geographic restrictions.
With so many VPN suppliers to choose from, picking the best can be a daunting task. Here are a few important factors to consider. A fast connection speed will let you download faster, a no-logging policy will further protect your privacy, no usage restrictions will let you access any content and any site anywhere at full speed and finally, software must be available for your device.
The VPN We Recommend – IPVanish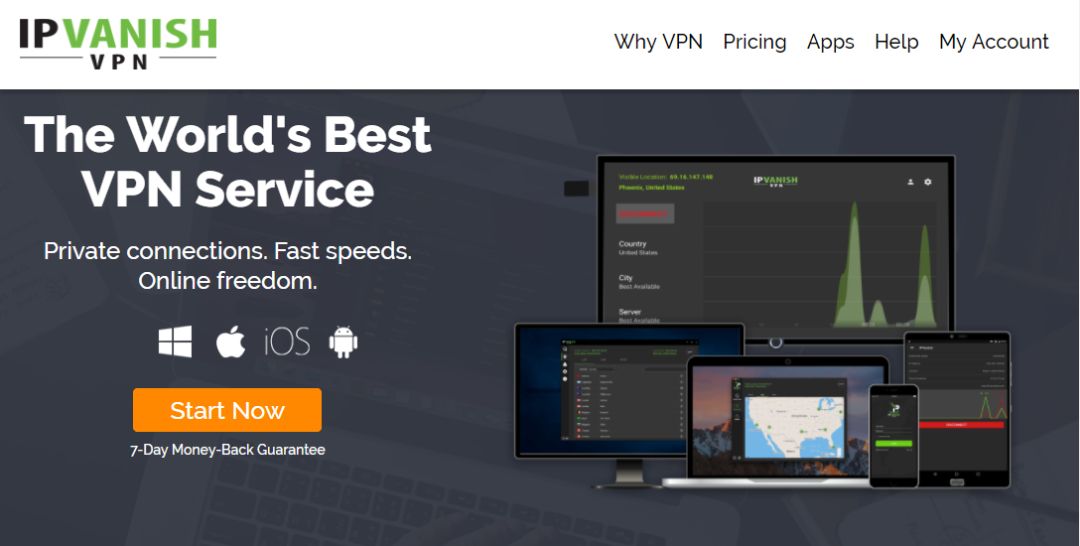 We've tested several VPN against our criteria and the one we recommend is IPVanish. With servers worldwide, no speed cap or throttling, unlimited bandwidth, unrestricted traffic, a strict no-logging policy and client software available for most platforms, IPVanish delivers impressive performance and value.
Try IPVanish with our EXCLUSIVE deal! Sign up and score a 60% discount on yearly plans, only $4.87 per month. You can even use the seven day money back guarantee to try before you buy.
Copying ROMs to Your Retropie
Assuming that you've found the ROMs for the games you own and you have them on your computer, you now need to copy them to the Raspberry Pi. There are a couple of ways you can do that. You can use a USB key or copy the ROMs directly over the network. We'll show you both and let you choose which one you prefer.
Using a USB Drive
Before you start, make sure your USB drive is formatted to either FAT32 or NTFS. The Raspberry Pi will be able to read either.
Insert the USB drive in your computer and create a directory off the root of the drive called retropie.
Then, eject the USB drive from your computer and connect it to the Raspberry Pi and wait for its light to stop flashing.
Remove the USB drive from the Raspberry Pi and connect it to your computer again.
Copy all the ROMs from your computer to their respective directories under the \retropie\roms directory.
Eject the USB drive from the computer again and connect it to the Raspberry Pi.
Wait for the light on the USB drive to stop flashing.
All that's left to do is restart Emulation Station by choosing restart emulation station from the start menu.
Using the network
Open a new File Explorer window.
In the Quick Access bar type in \\retropie. (Don't forget the two backslashes.)
The root folder of your Retropie device should open.
Double click roms and copy the ROM files from your computer to their respective directory on the Retropie using drag and drop.
You might have to restart Emulation Station by choosing restart emulation station from the start menu.
Wrapping it up
We've only shown you the very basics of installing and using Retropie. There's much more to it than we can give you in a blog article. Our goal was to get you started and guide you to having a functioning setup where you can play games. If you want to learn more about the Retropie, we strongly suggest you go to the Docs section of the official Retropie website. You'll find all sorts of useful information on all aspects of installing, configuring and using Retropie.
But don't let that be your only source of information. There are numerous websites that provide information on Retropie. A quick search will let you find many of them.
Have you given Retropie a try? How was your experience? Did the installation and initial configuration go smoothly? Did you run into issues? Share your experience with us using the comments below. We love to hear from our readers.