ccLoop – Create Email Groups, View & Manage Attachments From Them
Emailing several people at once isn't a big deal, just about all email services let you create email groups but what's difficult is managing long email threads from these groups from your inbox can be a nightmare. ccLoop is web service that not only simplifies it, but also lets you create @ccLoop mail groups. The service provides its own interface for viewing, managing and creating your mailing lists. Emails can be sent either from your email service or from ccLoop.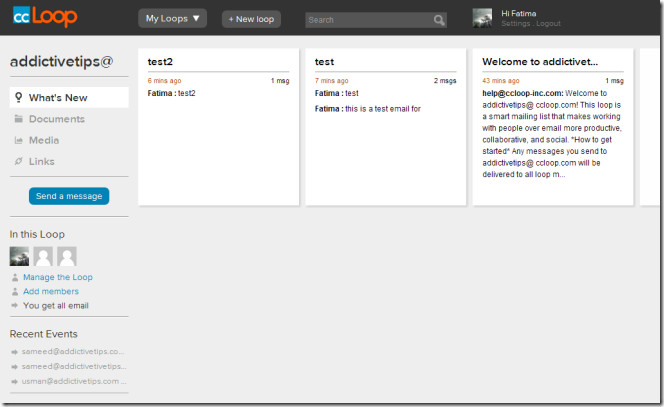 To create a loop, click on the New Loop button on the top bar and select privacy and editing options for your loop. You can create a closed or public group. If you are adding members from the same company with @comanyname accounts, you can create the group so that everyone with the @companyname account can search and join the group without any moderation required. This can work for single company domains or for multiple company domains. You can also add people to groups by entering their emails. All loops can be managed from the Manage the Loop link in the left panel. The left panel also allows you see documents, media files and links sent by you or anyone in the loop. This lets you view attachments without going through long email threads.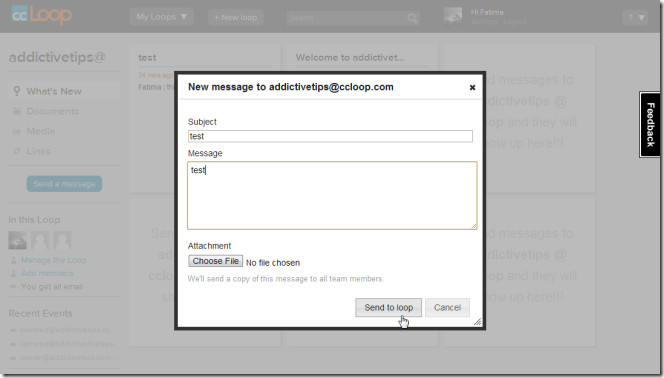 You can send emails either from your email service's interface or from the ccLoop interface which supports attachments.