Close All Tabs From A Single Domain With One Click [Chrome]
Tabbed browsing is perhaps one of the greatest things to ever happen to browsers but it also created in us a tendency to literally have fifty tabs open in a single window, thus easily losing the tab we really need. Tab clusters tend to build up more when you're researching something; the good stuff gets lost and the pages you've already gone through (and found to be useless) keep coming to front. Close Similar Tabs is an extension for Chrome that lets you close all tabs from a single domain and easily purge a window of useless tabs in a few clicks.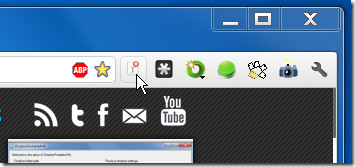 The extension adds an icon next to the URL; to close all tabs from a particular domain, select one tab from the domain and click the icon. All tabs from that domain will close. The extension only closes tabs from a particular domain in the window you're working in and not across all windows.
Install Close Similar Tabs For Chrome