Free Stock Photos With Vast Collection
They say a picture is worth a thousand words, and who wouldn't agree! Every now and then we need to use images in our projects, assignments, web pages and what not. But where to get these images from? Google Image search is one answer, but how often do you get frustrated at not finding good enough resolutions, broken links, etc? Also, there is the moral/ethical and legal aspect of using someone else's work to be taken in consideration. So what does that leave a user with?
Agreed that there are online image libraries available to assist you, but more often than not, they cost a fortune and usually not a very viable option. Hence we come the solution we have; free image libraries. And amongst those, my pick for today would be stock.xchng.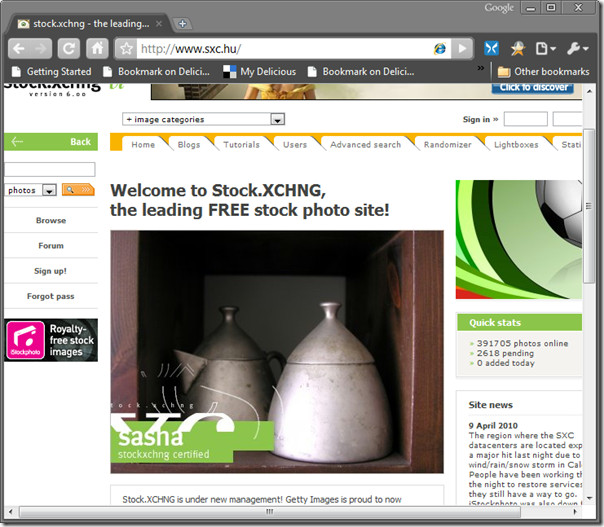 The images are offered in various categories, and this website has grown dramatically over the years, now boasting over 400,000 images, most of them free and high-res. They have all sorts of images, from backgrounds to themed images, to objects and seasonal icons, culture inspired pictures and much more. Just browse through the list of categories once, you'll get the idea.
Before you use any image, please be sure to check out the license agreement. While being free to use, there may be some clause to link back or credit the photographer for his image. Please do respect other people's work.
Let us know what you think about this service.