Looking for a quick way to upload documents to Google Docs. One of the most common way is to visit the Google Docs website, hit Upload, choose document, and so on. But there is an easier method to upload the documents directly from the desktop.
The method in question is to use Google Docs gadget for Google Desktop Sidebar. Once Google Desktop Sidebar is installed, right-click the the sidebar and select  Add Gadgets. From the Add Gadgets dialog, search for Google Docs gadget and add it to the sidebar.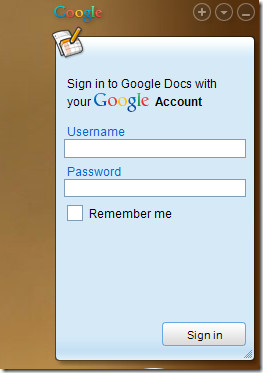 Once logged in, you will be able to see all documents that are residing in Google Docs. You can search for documents, open them directly, and upload new documents. To upload the documents, right-click the Google Docs gadget and select Upload.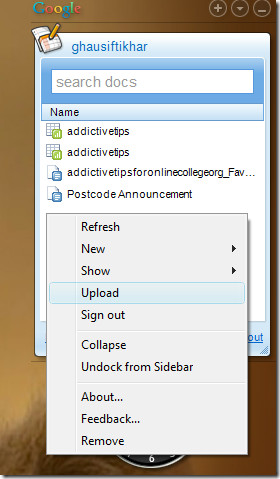 Now choose the documents that you want to upload and hit OK. According to Google, you can upload documents of PDF, Doc, Docx, Ppt, Pptx, Xls, Xlsx, Rtf, Csv, Txt, Odt, Sxw, and Ods formats only.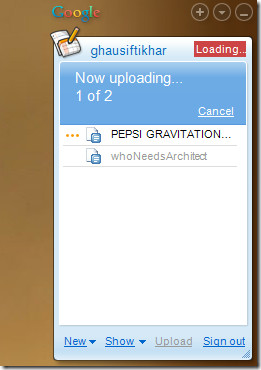 You can see the progress while the documents are being uploaded. There are various other methods to upload the documents to Google Docs which we will cover later. Update: We have covered 5 different ways to upload documents to Google Docs here. Do check them out. Enjoy!