Google Feature Search Add-On For Firefox
Do you know that Google can be used much more than simply searching for a specific item? How many of you knew that Google can be used to search movie showtimes, airline travel tickets, stock quotes, package tracking, patent numbers, and people profiles?
Google is moving to many new fields and is adding new search features routinely. But you won't find such Google features on the main page. For e.g, if you need to access Dictionary feature to find the meaning of the word 'Tree', then you will need to enter the following query define:tree.
The problem here is that for every search feature there is a different operator and memorizing them all is tedious and impossible for some. Google Feature Search is a newly developed add-on for Firefox that solves this problem.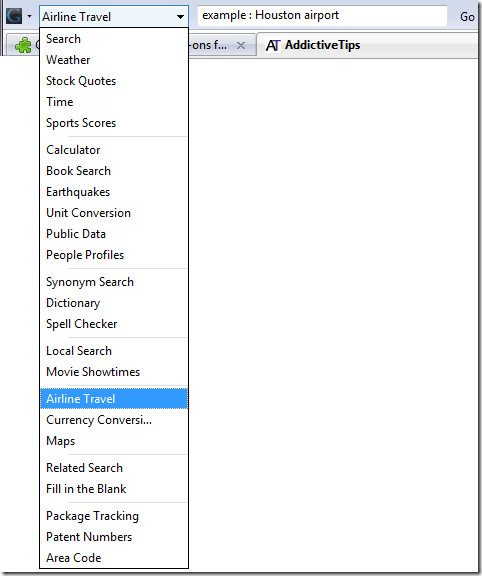 Once installed, you will see all Google Search Feature in a simple drop-down list in the newly added toolbar. Just select the desired feature, enter the search term and hit Enter. No need to remember the operators anymore.
Download Google Feature Search Add-on for Firefox
It works on Firefox 3.0b2 and all later versions. Enjoy!