How To Login And Use Microsoft Web Apps
By now we all know that Microsoft has opened Web Apps technical preview for a limited number of beta testers. If you are curious, can't wait, and want to try it out now, then follow the simple trick below.
To login to Microsoft Web Apps you will first have to join the Preview Program. Here is how you can join the Preview Program. First visit Windows Live Skydrive, login using Windows Live account, and upload any word document.
Once upload is complete, a new message will be shown asking you to join the Preview Program, see screenshot below.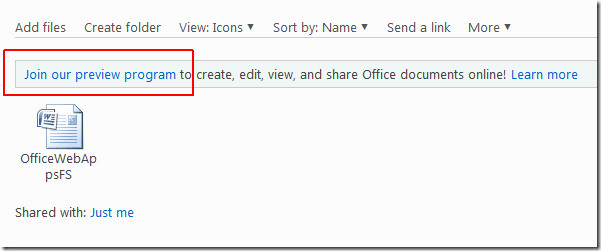 Hit the link and Agree to the terms, now you are done. To create a new document, click New and a drop down menu will be shown where you can create a new Microsoft Excel spreadsheet, PowerPoint presentation, Word document, and OneNote notebook.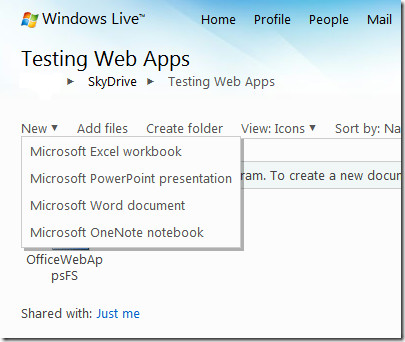 Click the document that you uploaded to Skydrive and you will be taken to a new page from where you can hit View to open the document in Microsoft Web App.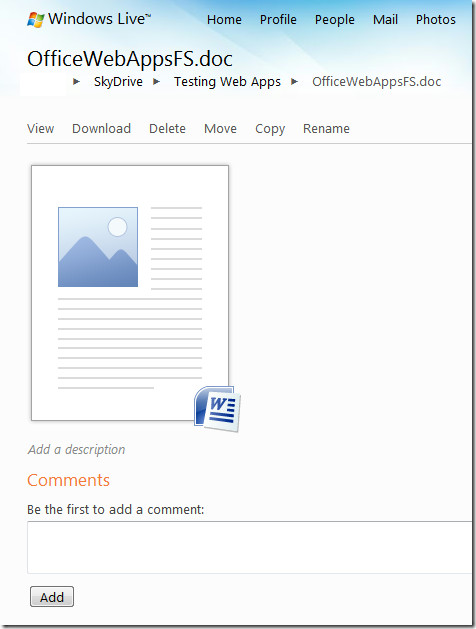 There are options to Download, Delete, Move, Copy, and Rename the document as well. If the file is public, users can leave a comment too.
In the below screenshot you can see how a Word document opened using Microsoft Word Web App looks like.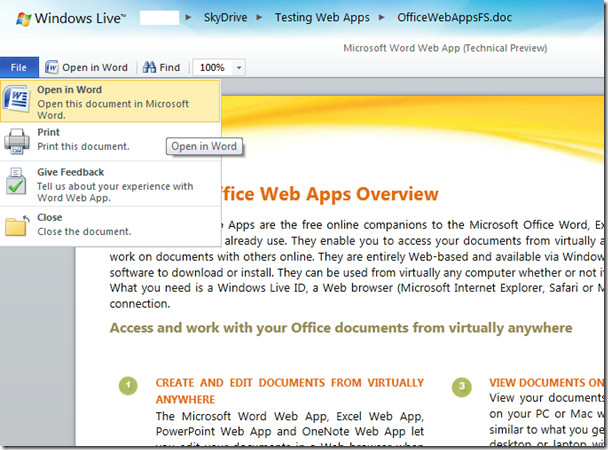 Enjoy!