Quickly Check HTML Validation Errors In Chrome With Validity [Extension]
For developers, webmasters, and people dealing with HTML coding out there, here is an interesting Google Chrome extension that can help you with your tasks better. Validity is an extension for Chrome that allows you to quickly and easily validate HTML documents right from the address bar, and in case of any validation errors, view them clearly in the JavaScript console.
With the extension installed, you'll see a small icon saying 'HTML' in the address bar for every HTML document loaded that supports a validation check.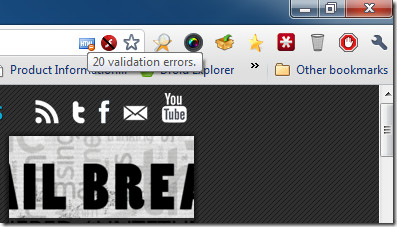 Click this icon or press Ctrl+Alt+V to run the validation check. The extension will contact a W3C validation service and find out errors (if any) in your HTML document. The good thing about Validity is that it also allows you to your own installation of any validation service.
To view the errors caught by validity, fire up Chrome's JavaScript console and you will have the entire details in front of you.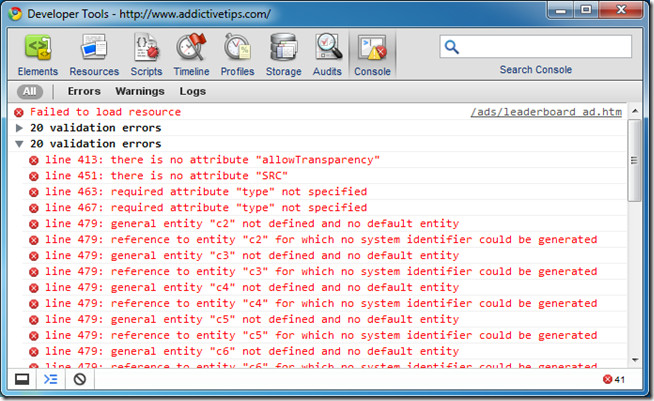 Validity can come in handy to perform HTML validation tasks without going through much hassle, especially if you're a fan of Google Chrome. Let us know what you think.
Install Validity Extension For Chrome