Session Manager Export Tool Adds HTML Export Option
Session Manager is an extremely popular Firefox extension that lets you save multiple Firefox browsing sessions. While the extension has just about every feature you could ever need to back up a browsing session on your system, what it lacks is the ability to export sessions as HTML files. Session Manager Export Tool is a Firefox extension that lets you do just that so you can open your saved session in any browser or import your saved season to the Firefox bookmarks library.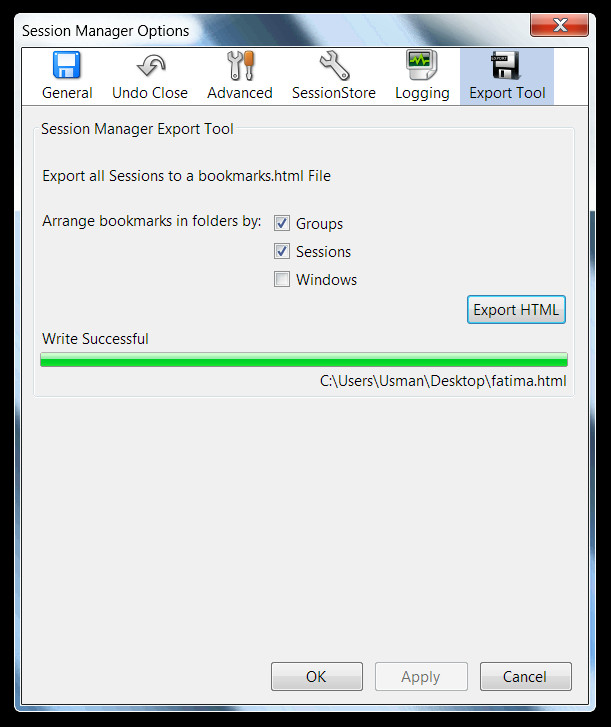 The extension adds a Export Tool option to the Session Manager extension's options next to the Logging tab. The extension backs up the latest session saved by Session Manager; to back up your current session in an HTML file, save it with Session Manager and then open the Export Tool tabs in its options. Select how you want the pages to be grouped when you import them by checking or unchecking the Groups, Sessions and Windows checkboxes and click Export HTML. When saving the file, you will have to manually write the extension HTML yourself in addition to entering a name for the file.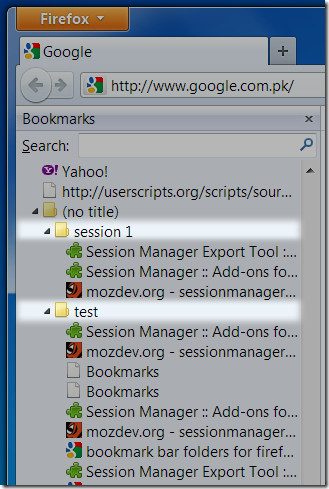 There are several ways of importing the saved file; you can drag & drop the saved file to any open browser or to import them to your Bookmarks library in Firefox. To add the file to the bookmarks bar, open the bookmarks manager, click Import and Backup and select Import HTML. All web pages are added to the bookmark panel.
Install Session Manager Export Tool For Firefox