Torrent Downloader For Google Chrome
Do you want to download torrent quickly without having to manually find the small hidden link in various web pages? Torrent Downloader Extension adds a small icon inside your browser's address bar. Whenever it detects a torrent on the page, the icon is activated.
Upon clicking this icon, the first torrent on the page will be downloaded instantly. The extension becomes useless if there are multiple torrent links in the search result. The only reason we use it is because we don't have to scroll all the way down and search for a torrent link to click on.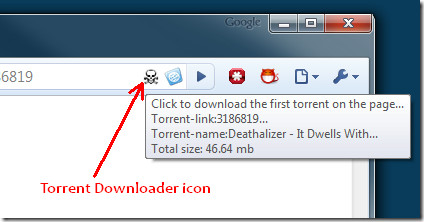 The complete list of supported sites are:
The developer is currently adding more trackers, so if you think a tracker needs to be supported by this extension, contact the developer.
Download Torrent Downloader Extension