Google Search Link Fix: View Actual Links For Google Search Results [Firefox]
Google Search Link Fix is a Firefox add-on that prevents Google search from modifying result links when clicked. Google search changes the result link to something different instead of showing you the actual URL, and this can be quite frustrating, as even when you right-click a link, you get some gibberish instead of the actual link. Google Search Link Fix disables this behavior on any Google domain, and allows you to view and copy the actual links. All you need to do is install the add-on, and get rid of this annoying behavior.
When you right-click a Google search result link, it basically displays a modified link at the bottom of the page, instead of the original one, which actually embeds the target URL somewhere in between and displays the whole search query.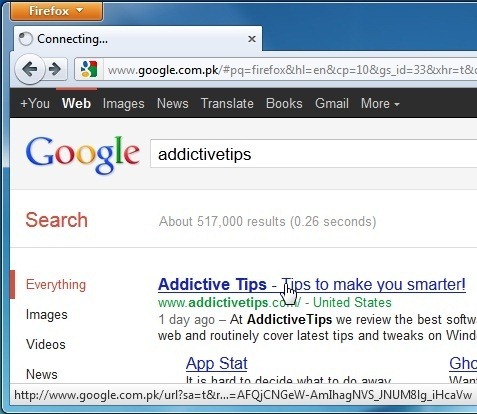 Google Search Link Fix simply removes this behavior, and allows you to copy and view the actual links when you click (or right-click) a link.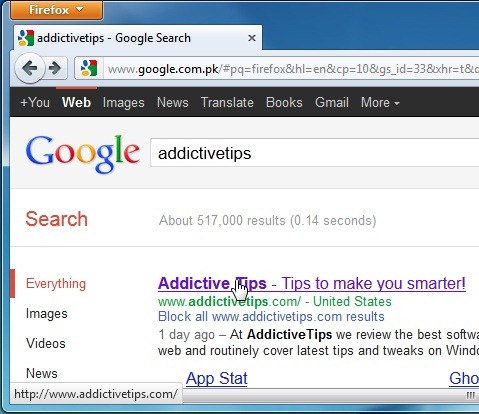 This is quite a handy add-on that allows you to view the actual website links, and improves your browsing experience. Visit the link given below to install this add-on.
Install Google Search Link Fix Add-on For Firefox