View, Create And Download Webpages In PDF Format With PDF Download
We have all come across online PDF files that often cause crashes or hang our system. A remedy to this problem has been provided by Nitro PDF with its PDF Download extension which works on Windows, Linux and Mac based browsers. This extension allows users to not only view and download online PDF files but also provides the utility to convert and email entire webpages in PDF format with famous browsers such as Internet Explorer, Mozilla Firefox, Google Chrome, Flock and Safari.
Seldom do we come across a utility that can be used with multiple operating systems and is available with several kinds of applications. Nitro PDF has once more proved to be one of the leading PDF based software providers by providing this convenient extension that can be separately downloaded for numerous browsers. Once installed, PDF Download can be accessed from a button that becomes available next to the address bar. It gives users a prompt when they try to access a PDF file online. From this option you can choose to download, open or view the document (both in regular and HTML format).

Numerous options to this extension can be accessed from a button that it automatically adds next to the browser's address bar. We tested this extension with Internet Explorer and Firefox and in both instances the button was automatically created near the navigation bar. The screenshots in this review have been taken from Mozilla Firefox. Clicking this button enables you to instantly convert the current webpage into PDF format.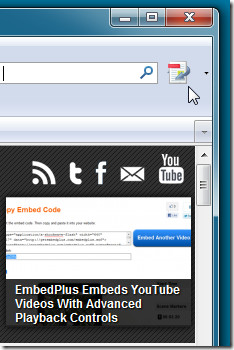 For more elaborate options, you can open the drop down list and go to options to customize your PDF Download settings. Users can also save, email or add exceptions to a web page from the same drop down menu.
The general tab in options can be used to configure the settings for opening PDF documents. For example, you can choose to view the prompt that provides multiple options to open the PDF document (as explained earlier). Or you can disable this default choice by changing the settings to download, open or view the document according to your preferences. As well as customize Firefox downloading options.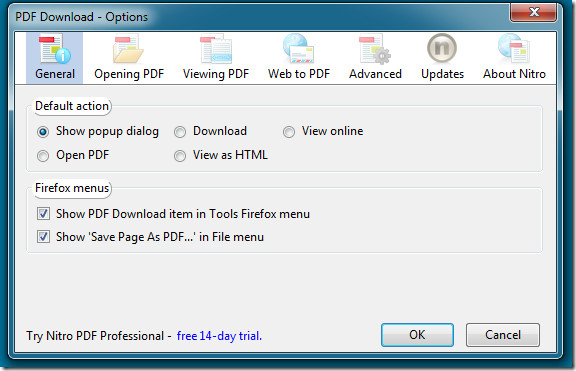 The Opening PDF tab can be used to change the PDF viewer when opening the document from a browser. Moreover, this tab provides users the option to view a PDF document automatically in a new tab or a new window.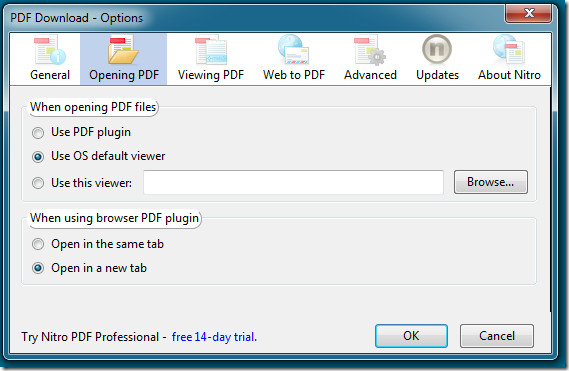 The Viewing PDF tab mainly provides HTML related configurations for the PDF document. For example, users can chose to open the document in a new tab or a new window when converting the PDF content to HTML format. PDF Images can also be set for viewing in HTML format.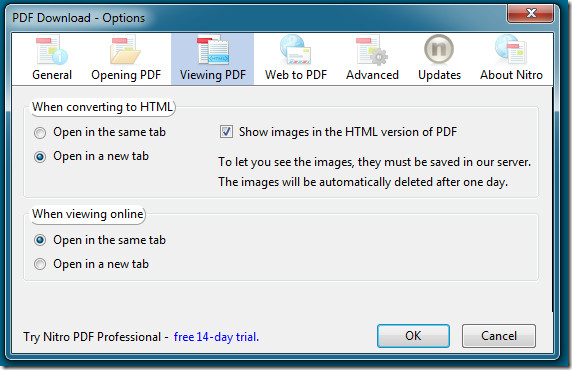 The web to PDF tab provides page settings for opening the PDF document online. A default email address can also be set for sending converted documents automatically to a specified email address or to provide a prompt to send the converted documents as an email.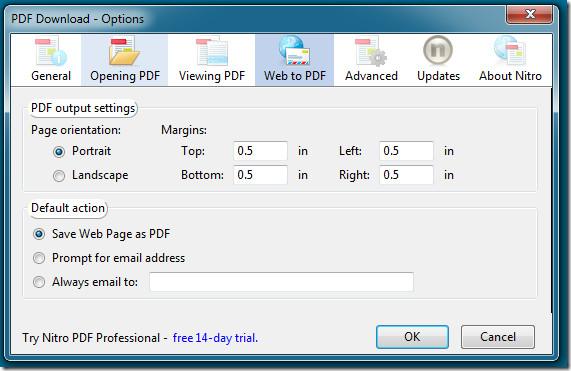 The Advanced tab can be used to add exceptions to the websites that you do not wish to use with this extension. This can be done after clicking on the Show list button in this tab.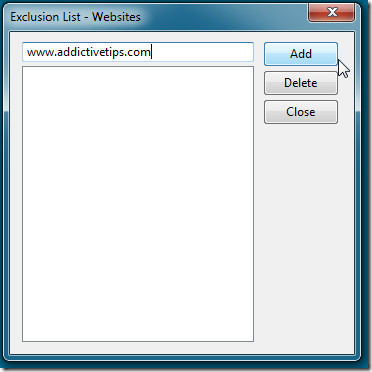 After converting or downloading a PDF document, you can view it offline with your default PDF software. Viewing documents from your browser does not require any PDF viewer to be installed as this plugin serves this purpose. However, you will require a PDF viewer to be able to open the downloaded PDF content. The documents from this Nitro plugin do not require any specific viewer and can be easily opened in any PDF software.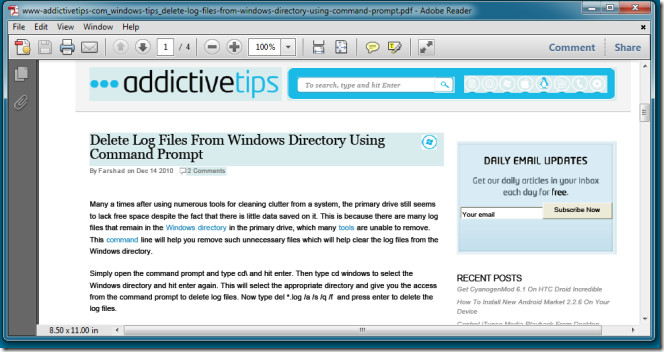 PDF Download is quite a useful extension that provides many utilities such as viewing, downloading and converting PDF documents right from a browser. A good thing about this extensions is that it works on all platforms – Windows, Mac and Linux. This extension works with Internet Explorer 7 & 8, Firefox 2 & 3+, Flock 1 & 2, and all versions of Google Chrome and Safari.
Install PDF Download Extension for IE Firefox, Flock, Google Chrome, and Safari