How To Enable Smart Invert Dark Mode In iOS 11
iOS and Android users alike have long been pining for a dark mode on their OS. A dark mode is supposed to take the bright white in the UI and replace it with a deep black. It's supposed to be easier on the eyes and it will probably save some battery too. If you're an iPhone user, you might have heard about a secret 'dark mode' in iOS 11. This new mode is in fact a new accessibility color filter. iOS has an invert color option to help people with weak eyes. The smart invert dark mode in iOS 11 works like the invert color option but it ignores images and other media. It also ignores apps that have a dark mode like Twitter. Here's how to enable the smart invert dark mode in iOS 11.
Smart invert dark mode is available on all iPhone and iPad models that iOS 11 supports.
Enable Smart Invert Dark Mode
Open the Settings app and go to General>Accessibility. Tap Display Accommodations.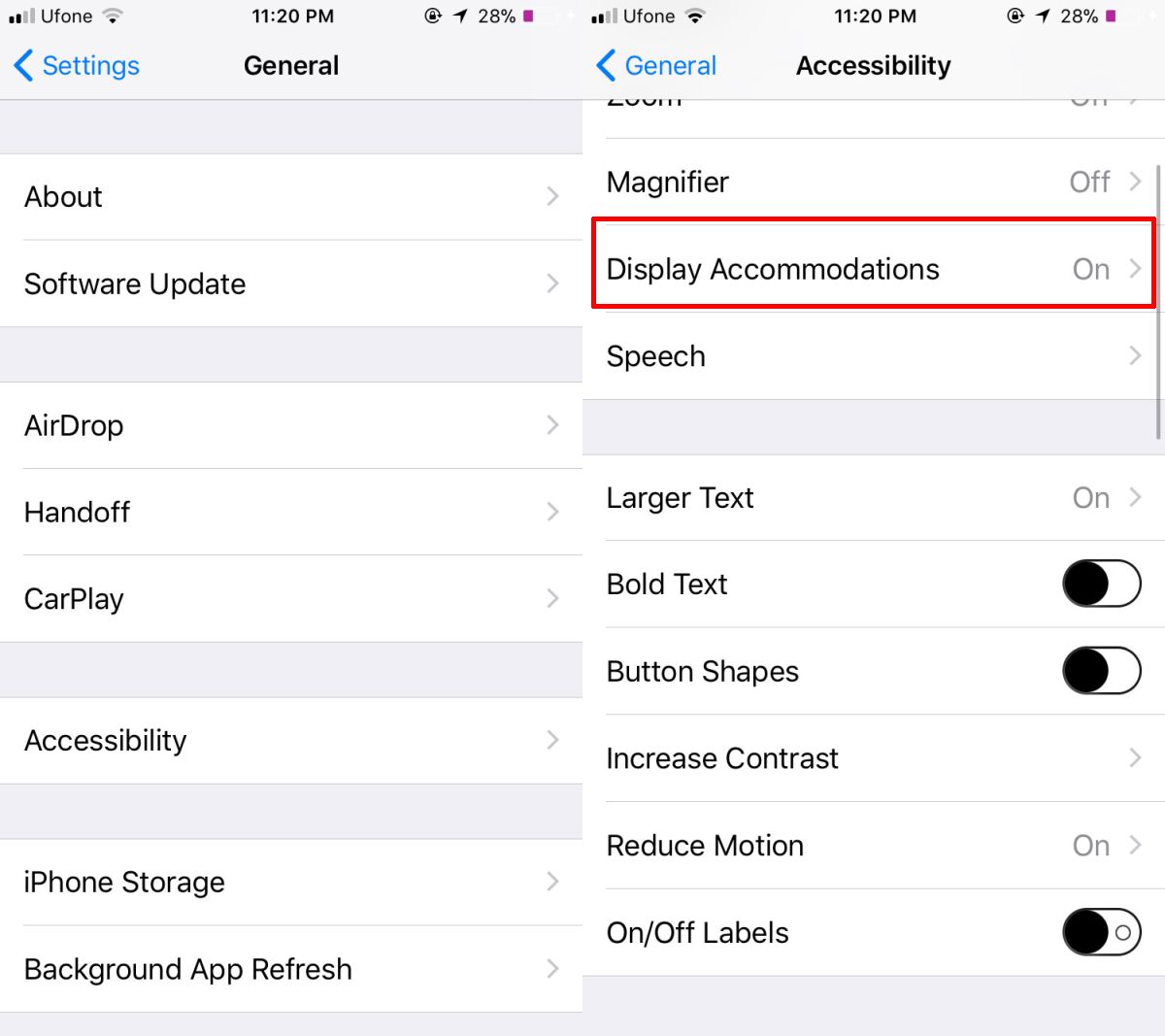 Next, tap Invert Color, and enable Smart Invert. You can take screenshots of the dark mode but they don't render in the same colors that you see on your screen. For example, when you turn on Smart Invert, the entire Settings app turns black with the icons changing color accordingly. You have to try it out to see what it looks like. It will not change the color of the app icons on your home screen like the classic invert option.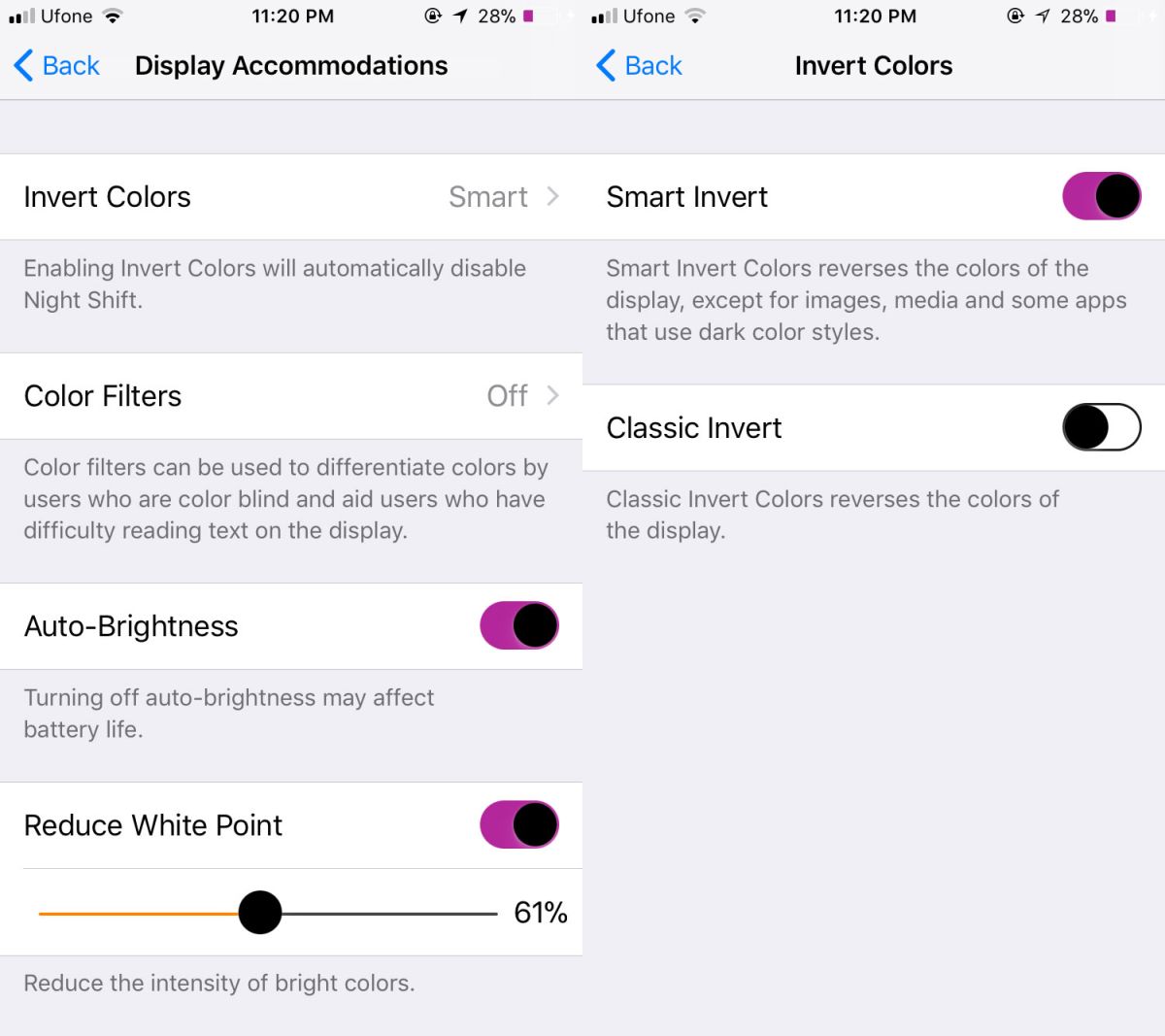 App Adaptability
Since this is an accessibility option, apps will need to add support for it. iOS 11 will try its best to intelligently invert colors for all apps but there will be limitations unless an app adds support for it. Therein lies the shortcoming with this pseudo dark mode. It needs app developers to comply. Twitter has already added support for it but it's highly likely you might end up waiting for some of your favorite apps to do the same.
If an app doesn't support Smart Invert, some things might look off in it. You might have trouble reading text or making out an image. We tried it out with Chrome for iOS. The text was legible in white on a black background however, all the images appeared with inverted colors even though Smart Invert is supposed to ignore them. Instagram is practically unusable unless you only want to read comments, captions, and hashtags.
All stock apps on iOS support smart invert so you won't have any trouble with them. The notifications too are transformed.