How To Report And Block iMessage Spam On iOS
Messaging apps all eventually succumb to spam. The same is true for all modes of communication. You can get prank calls, emails from people on their death bed trying to leave you all their money, and texts selling you health products. There is no mode of communication that is free from spam and iMessages is no different. One easy way to avoid it is to filter messages from unknown contacts. This will stop the alerts but the messages will continue to arrive. If they contain video, audio, or images, they will take up space on your device. The good news is, you can report and block iMessage spam. Here's how.
Report iMessage Spam
Open the Messages app and tap the 'Unknowns Senders' tab. The tab will not appear if you haven't enabled the 'Filter unknown senders' feature. Enable this option and all iMessages from unknown senders will be filtered to a new tab called 'Unknown sender'.
On this tab, tap a message. Under the message, you will see a 'Report Junk' link. Tap the link and tap 'Delete and Report Junk' in the menu that pops up. Repeat for all the junk messages you've received.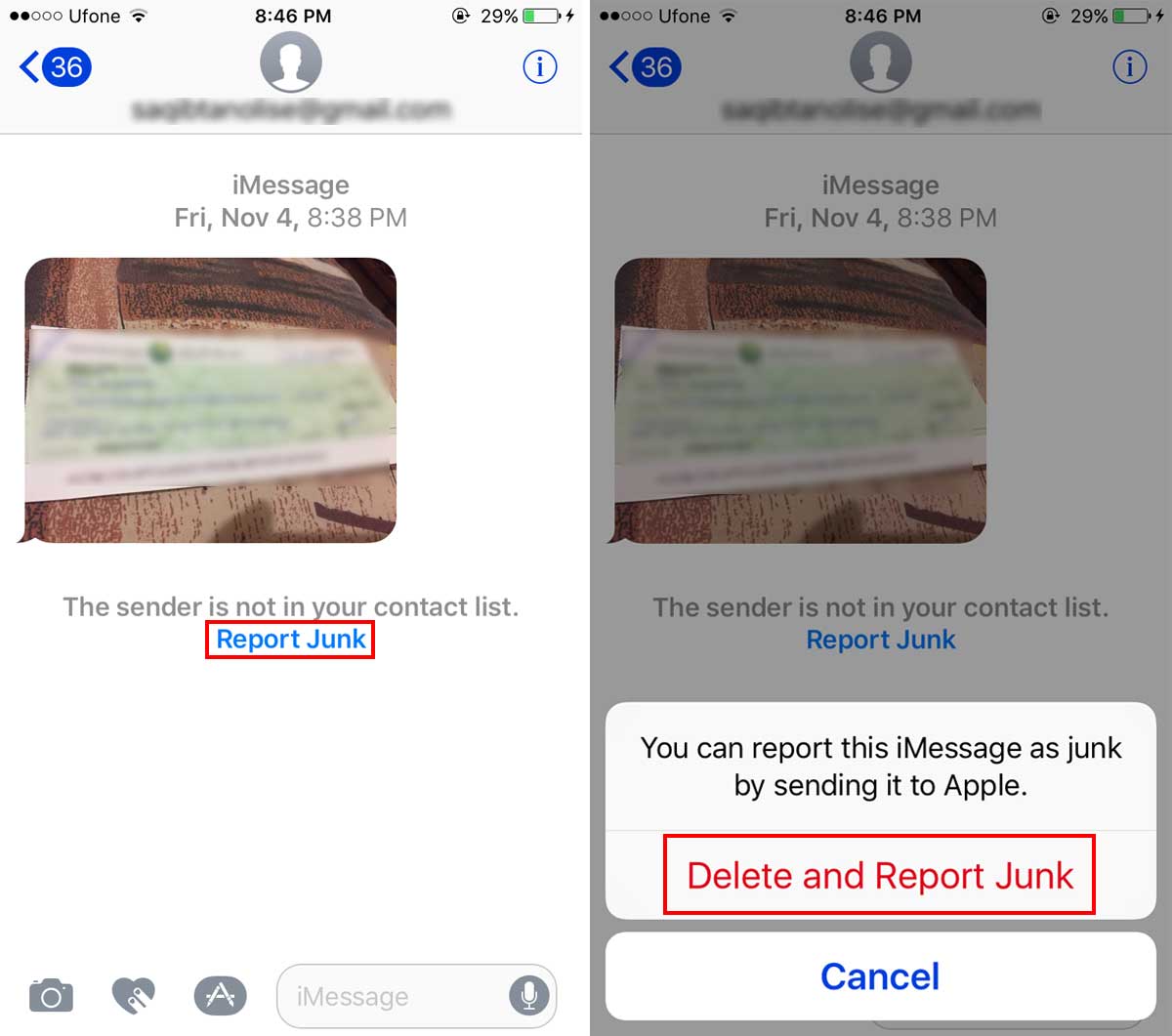 Once you've reported a number as spam, it will no longer be able to send you iMessages. This doesn't just report and block iMessage spam but also stops the spammer from spamming other people. This feature only works for iMessages and not for regular SMS texts. To deal with text spam, read the next section.
Block Text Spam
Apple introduced number blocking in iOS 7. You can use it to block iMessages, texts, and phone calls. If you don't want to report a sender as spam, you can always block them. In case you're being spammed via SMS, your only option is to block the spammer.
The block feature works for both known and unknown senders. Open the Messages and tap the conversation thread that contains the spam. Tap the little 'i' button at the top next to the sender's name or number.
On the details screen, tap the arrow next to the phone button. This will take you to the details screen for that number/contact. At the bottom of this screen is an option 'Block this Caller'. Tap it and you will never receive a text, iMessage, or phone call from the same number.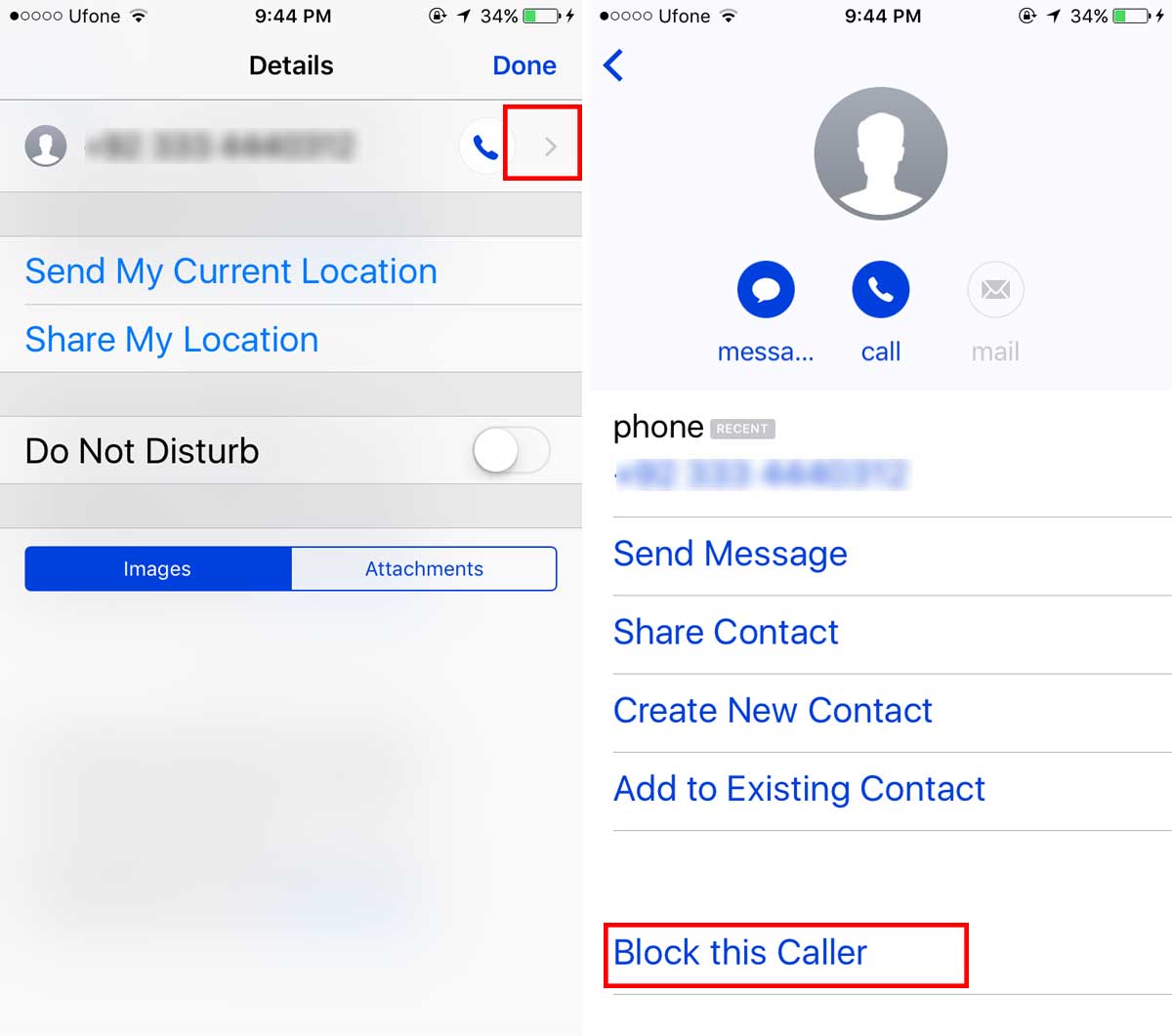 The block feature won't stop a spammer from bothering other people but that's a limitation that you can't work around. You can't use it to report text spam because Apple can't monitor that. Reporting a spam number is something that only works if there is a legal framework in place that all carriers operating your country have to comply with. With iMessages, Apple is in control making it possible to report and block iMessage spam.