Dragoman: Batch Convert Files Made Easy On Mac
File conversion is something everyone needs at one time or the other, and with various file types, having a load of converters doesn't make life easy in any way. Fortunately, there are always alternatives, and free ones like Dragoman can come in really handy for cross format, quick, on-the-fly conversions.
Dragoman is basically a multi-format converter supporting batch conversions of images, photos, music, sound and archive files. It supports popular image formats (JPG, PDF, TIFF, PNG etc) as well as digital camera formats from Canon, Kodak, Sony, Nikon, Olympus, and Fuji (hence the photo conversion).
The best thing about this tool is ease-of-use. You get a drag-and-drop interface for all conversions, where you can drop either a single file or an entire batch and drag out the converted ones wherever you want.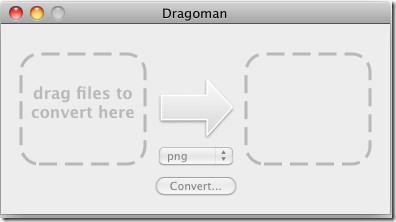 A simple drop-down menu allows you to choose output format. The list of available formats changes depending upon the type of file provided. Supported formats are quite a few.
The file icon also changes based on the number of files that have been dropped. Batch files are indicated with a multiple-file icon.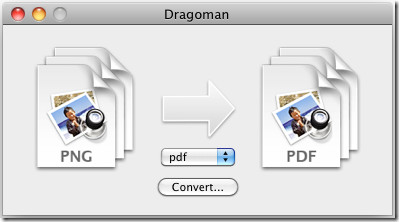 Finally, you have a preferences menu that allows you to check for software updates, and offer some control over image conversion.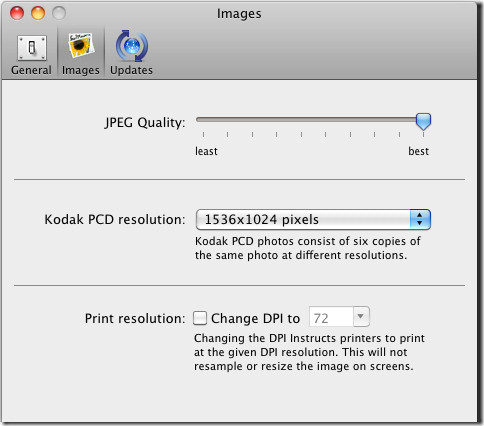 Dragoman requires Mac OS X 10.4 or later to work. We tested it on Snow Leopard.