FileShuttle – Upload Files To Your Web Server via Drag & Drop [Mac]
If you're looking for a simple tool which makes the whole process of uploading files to your server seamless, you should try out FileShuttle. It's a small app for Mac which is developed to quickly upload files to user-specified web storage. Unlike other complex FTP/SFTP desktop clients, it requires nothing more than the basic FTP server details, such as, username and password, host address, server path, etc., to establish connection, so you can easily upload the files to your web server.
FileShuttle can automatically upload screenshots without requiring any input from your end. You just need to take screenshot using default hotkey combination and it will start uploading it. The usage is simple. Just drag the file(s) which is to be uploaded over its dock icon to begin uploading process. If you drop multiple files, it will instantly pack them in ZIP container and then upload the ZIP file to specified server location.
For the first time usage, it will ask you to enter server FTP/SFTP details and to configure other general options. You need to specify the protocol type – FTP or SFTP, server host address, username and password, followed by target path and complete URL. Once done, move to Advanced tab.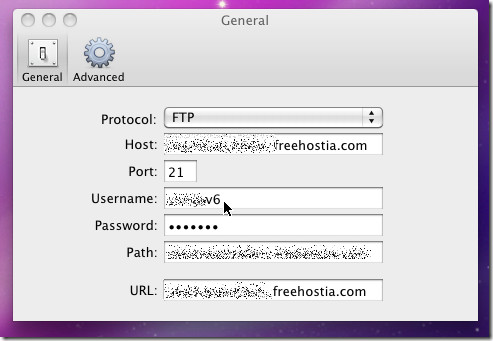 Here, choose the URL shortening service and enable Upload screenshots automatically option to instantly upload screenshots to specified server path.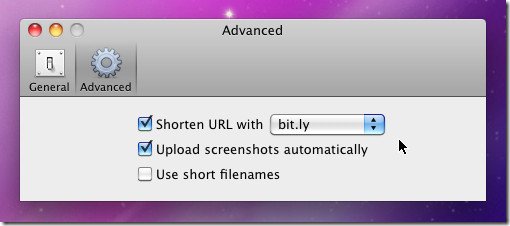 When you want to upload files, just drag them to FileShuttle dock icon to begin uploading.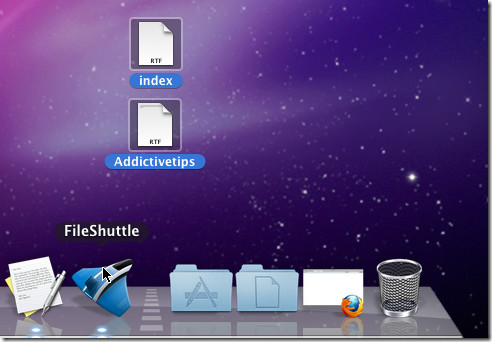 It works on Mac 10.4 –  10.6