UnPlugged: Plug, Unplug, And Battery Notification For Macbook
There are many applications which are tiny yet very useful, UnPlugged is one of them. It is a small application for Mac which notifies if power cord of your mac is plugged in or unplugged. It works alike battery menu item. It shows notifications via Growl, but if it is not installed, then alerts are displayed via the default Alert window.It is built in Cocoa language and consumes very less ram & CPU resources. Once installed it prompts to be added in system preferences panel. If you want to be notified for each specific percentage of battery loss, select it from the UnPlugged system preferences. Lets say if you select 2 percent from the slider given on preferences panel, it will notify you after each 2 percent battery loss. It doesn't use CPU resources as long as there is no change. You can customize different messages which will be displayed when power cord will be plugged or unplugged.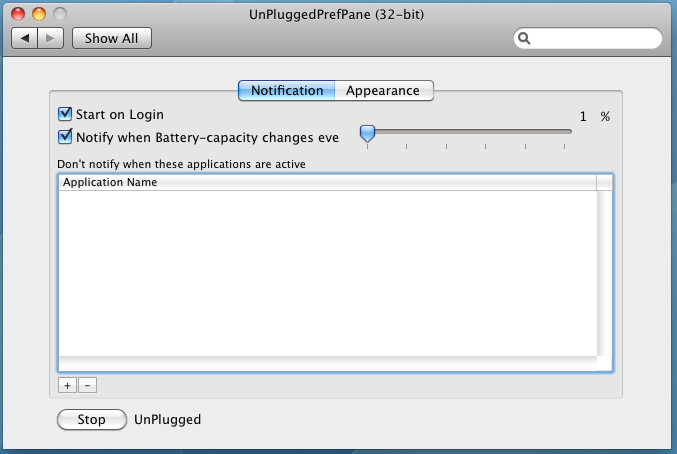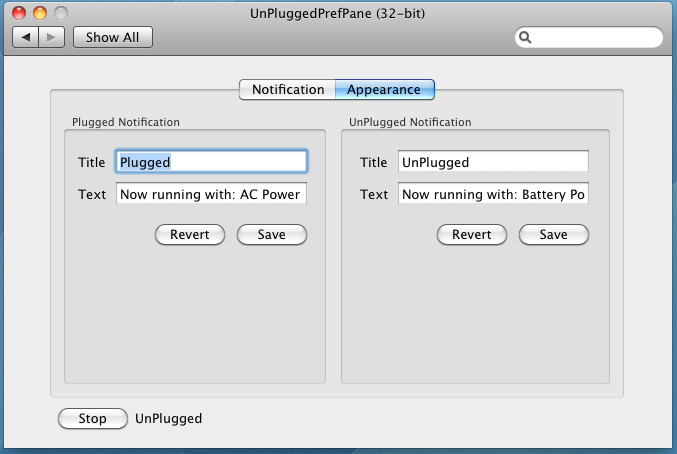 You can try it as an aesthetic alternative of Mac's default battery notification icon. This tool comes handy when you need to track battery consumption.
For Windows, check out Battery Bar and PowerMeter .