VLC Shortcuts and Hotkeys Not Working: FIX for Mac and Windows 10
VLC player is the go-to app on all major platforms, desktop, and mobile, for reliably playing a media file. The app supports a large number of audio and video formats, allows users to stream content over the network, and has extensive tools for managing media and even converting media files.
With such an extensive list of features, it only makes sense that VLC player has extensive support for keyboard shortcuts. Not only does VLC player support keyboard shortcuts, it also allows users to customize them.
VLC shortcuts/hotkeys not working in VLC
Keyboard shortcut support is great and generally speaking, all apps should have it. The only shortcoming with keyboard shortcuts is that there is a finite number of combinations that can be used and often, lots of apps use the same combination.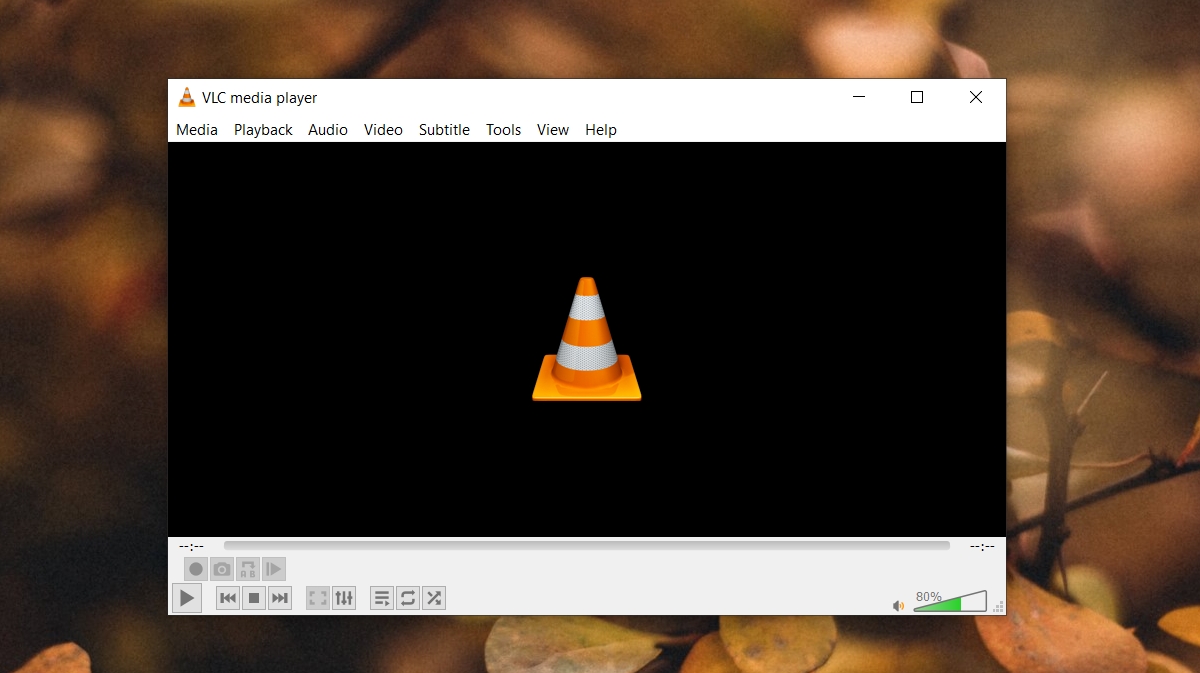 If keyboard shortcuts are not working in VLC player, try the following fixes.
Before you start: If you suspect there might be a physical problem with your keyboard, i.e., a keypress isn't being executed, check the keys first by following this guide. If the keys are sending input, proceed with the fixes below.
1. Quit other/similar apps
A conflict between keyboard shortcuts is the number one reason for them not working. Generally speaking, the app that was run first will commandeer the keyboard shortcuts that it needs. Subsequent apps that are run and use the same combination of keys will not be able to execute it.
Quit all apps that are running, especially if they're media players or apps like Spotify or Netflix.
Quit and restart VLC player.
Use the keyboard shortcuts and they should work.
2. Check keyboard shortcut mapping
If most keyboard shortcuts work in VLC player, but a select few do not, it is possible that the mapping of a keyboard shortcut has been removed.
Open VLC player.
Go to Tools>Preferences.
Go to the Hotkeys tab.
Look through the list of hotkeys and make sure the one you're trying to use is mapped.
If the shortcuts are all empty, click the Reset Preferences button.
If a single shortcut is unmapped, double-click it and enter the shortcut key combination you want to use.
Click Save.
Restart VLC player.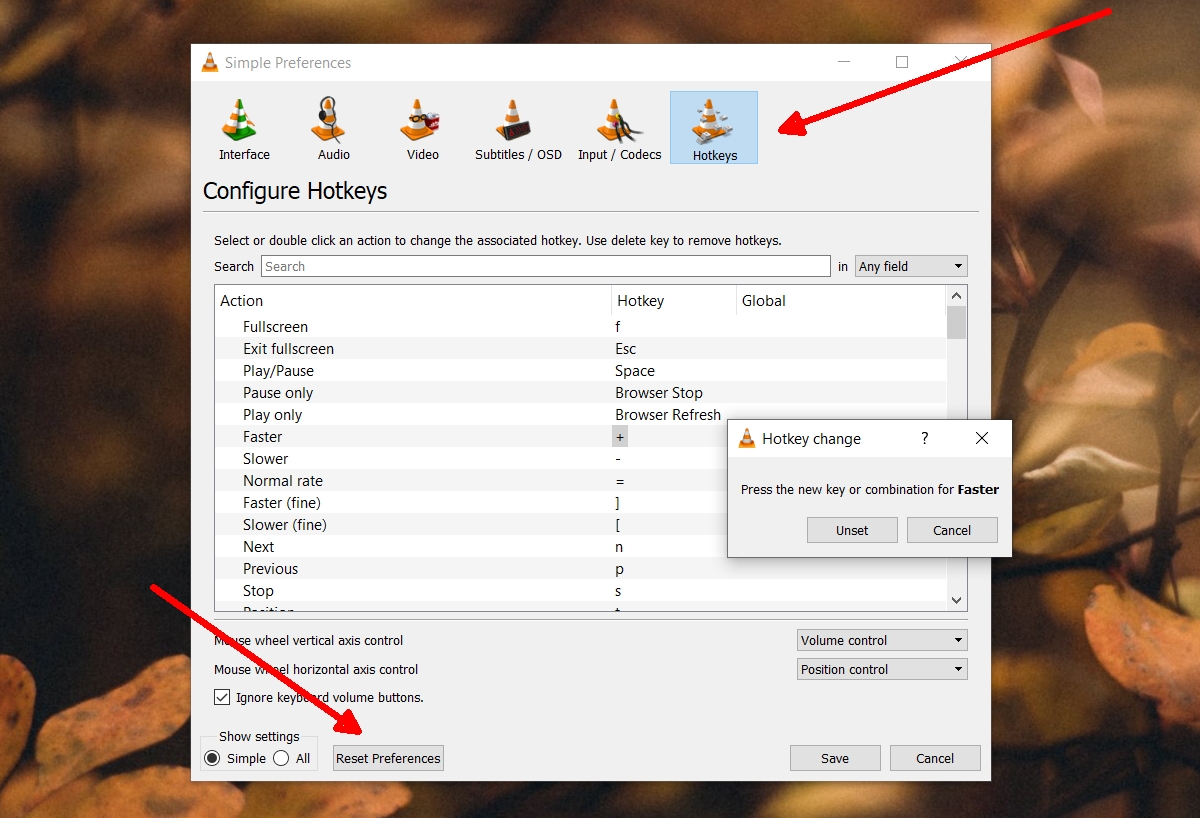 3. Check keyboard layout
You will find the same set of keys on all keyboards however, their arrangement may not always be the same. Many keyboard layouts have major or minor differences and they may impact how keyboard shortcuts are executed.
On Windows 10
Examine your keyboard and look closely at the arrangement of the keys.
Open the Settings app (Win+I keyboard shortcut).
Go to Time & Language.
Select the Language tab.
Select your language and click Options.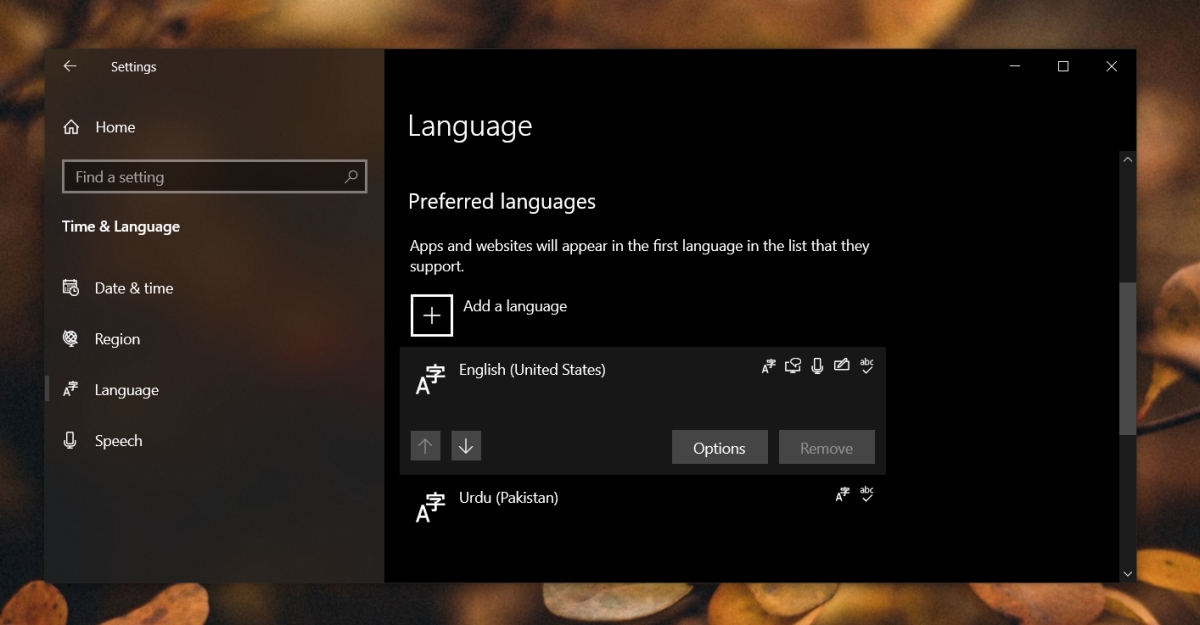 Under Keyboards, check which keyboard layout has been added.
If it is incorrect, click Add Keyboard and select the correct layout from the list.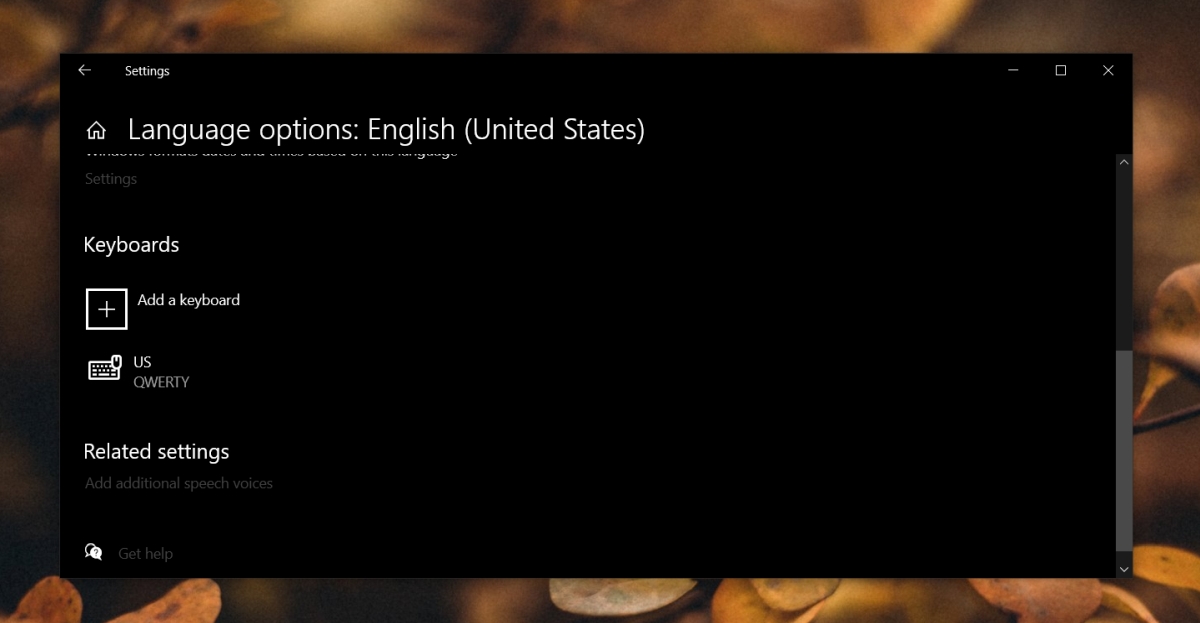 On macOS
Open System Preferences.
Go to Keyboard.
Go to the Input Sources tab.
Click the plus button at the bottom of the left column.
Select the correct layout for your keyboard.
Remove the layout that doesn't match the physical keyboard.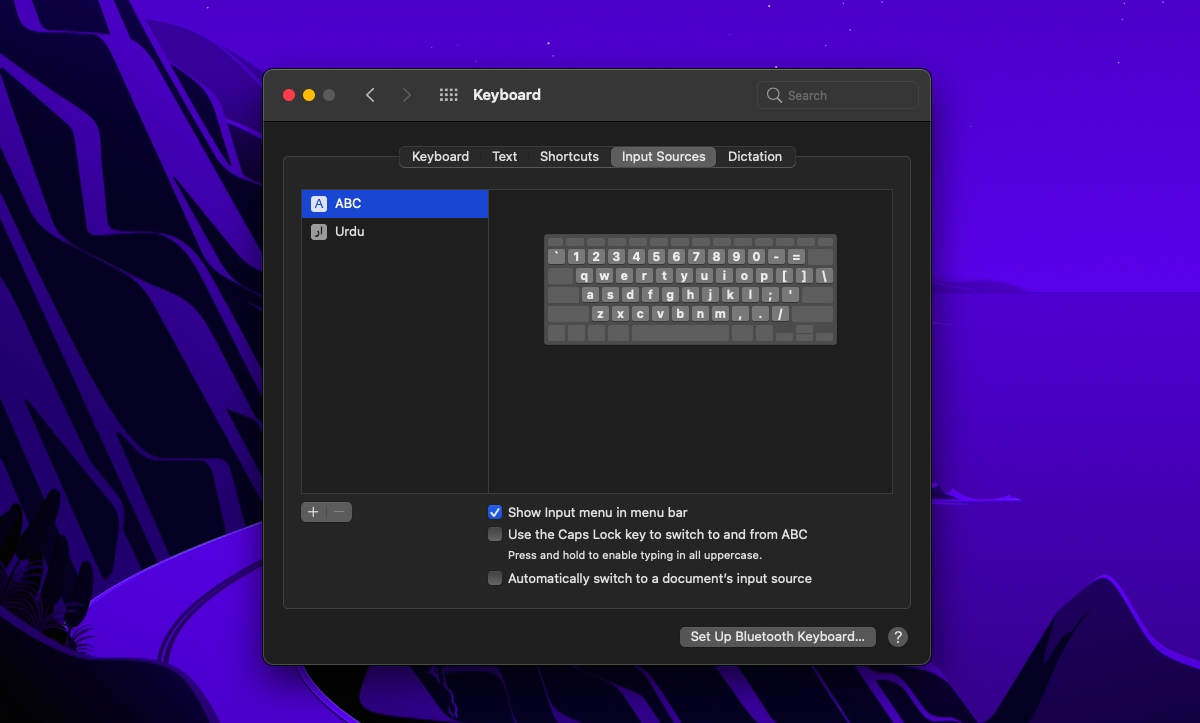 4. Run keyboard troubleshooter
Windows 10 has a troubleshooter for the keyboard and it may resolve whatever is causing VLC to not respond to keyboard shortcuts.
Open the Settings app (Win+I keyboard shortcut).
Go to Update & Security.
Select the Troubleshoot tab.
Click Additional Troubleshooters.
Select the Keyboard troubleshooter and run it.
Apply all changes/fixes it recommends.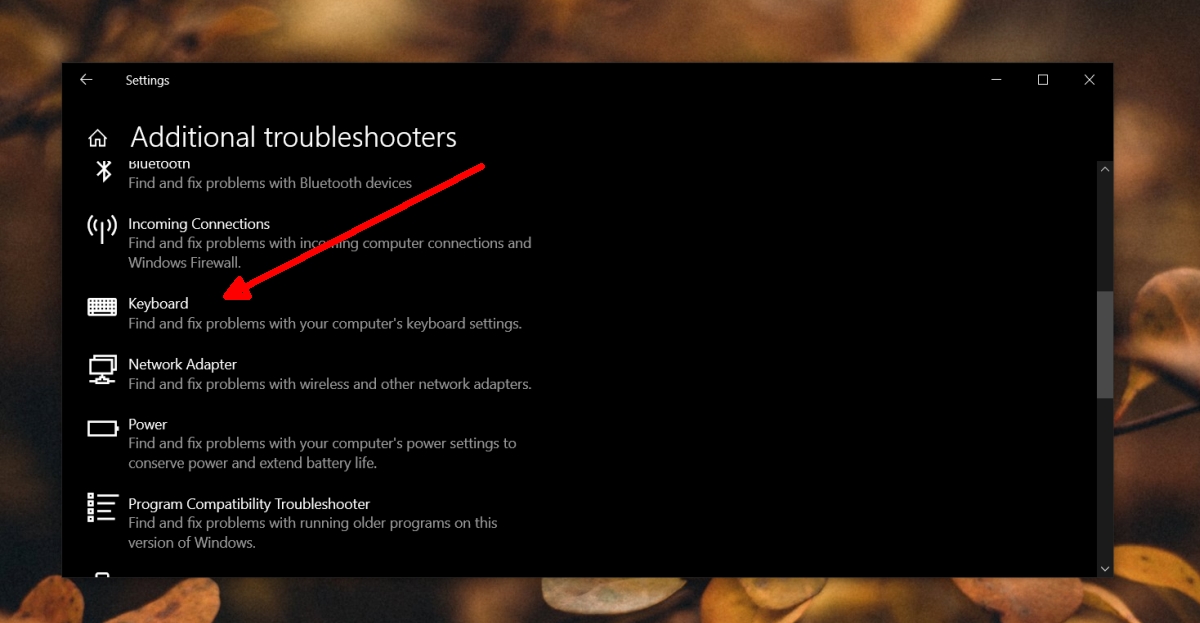 5. Uninstall and reinstall VLC player
VLC player isn't infallible. It's a stable app, and it can update in place but it can still run into problems. If all else fails, uninstall the app and install it again.
Open Control Panel.
Go to Programs>Uninstall a program.
Select VLC player and click the Uninstall button.
Once uninstalled, download and install VLC player again.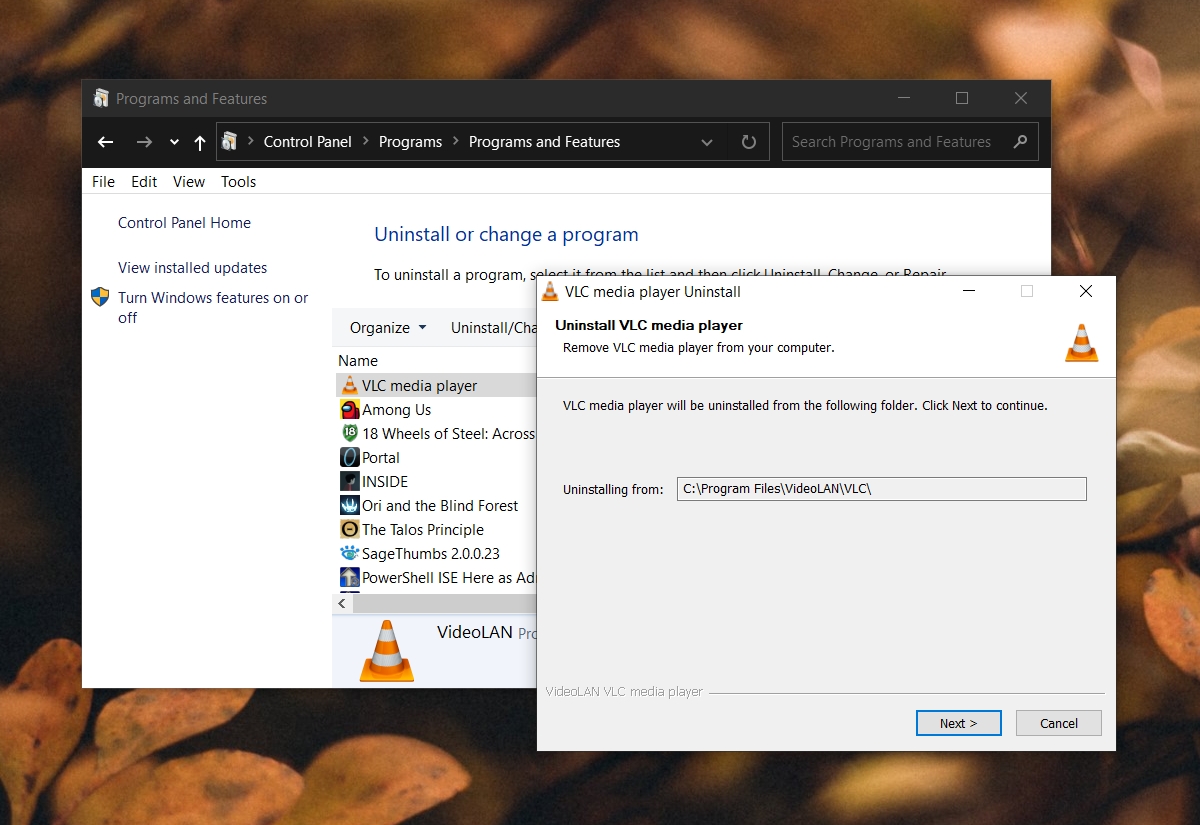 Conclusion
When an app doesn't respond to a particular keyboard shortcut, the cuplript is normally another app that is using the same shortcut, or it's a script that a user is running but has forgotten about. If you have any AHK scripts or the like running, or you've used a keyboard remapping tool on your system, quit/undo the changes and it will fix problems with VLC's keyboard shortcuts.