Access 2010: Split Form Input Box
Access 2010 offer many options to setup Form and its control in way you want. Many a times while creating form, we need to split a form control vertically or horizontally. You can for instance split a form control to let user enter his middle or surname.
To start out, open Form in Layout View and select the box you want to split up. Navigate to Form Layout Tools Arrange tab, from Merge/Split, select either Split Vertically or Split Horizontally.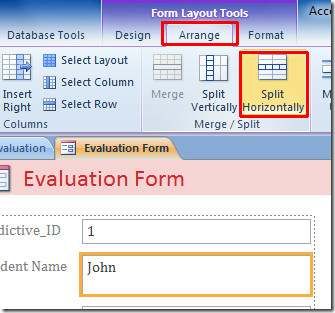 It will split up selected input box in specified position.