Find All Mails With Attachments In Outlook 2010
If you're dealing with a huge pile of mails, it would certainly be irksome to find out mails with attachments. Outlook 2010 search feature is loaded with many options to filter down the search in any possible way. This post covers how to find all the emails having attachments.
To begin, on Home tab, from Find group, under Filter options click Has Attachment.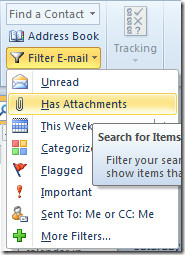 It will instantly show all email containing attachment(s).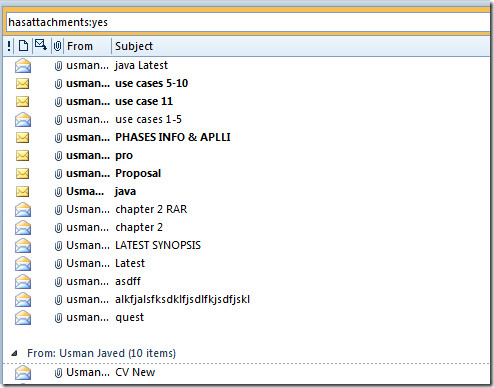 From the Filter Email menu, you can also filter email by week, categories, etc.