How To Add Duplicate Slide In PowerPoint 2010 Presentation
If you need to add a slide which will look somewhat similar to the previously added slide in your PowerPoint 2010 presentation, rather than going for copying and pasting content manually, you can use Duplicate Slide option which lets you create a duplicate of any selected slide.
For inserting a duplicate slide of an existing slide. From left sidebar, select the slide, right-click it and select Duplicate Slide.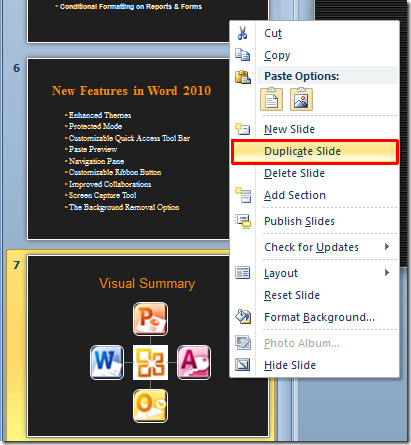 It will instantly create a copy of specified slide.