Save Word 2010 Document On SkyDrive
As we all know that SkyDrive is one of the widely used Cloud computing service. Almost every Microsoft suite application lets you directly save document in your SkyDrive account. Lets take a look at how to save Word 2010 document on SkyDrive.
To save a document on SkyDrive cloud, on File menu, click Save & Send. Under Save & Send Option, click Save to Web. From right-side, click Sign In to enter Windows Live credentials.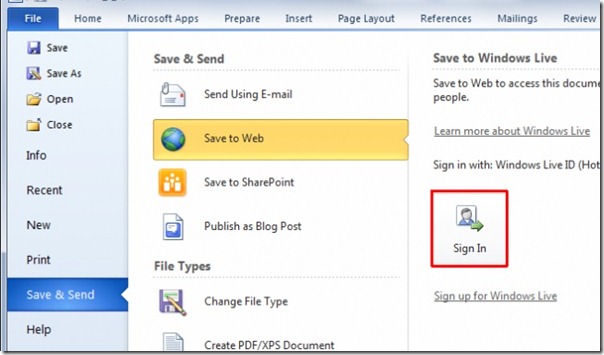 Now choose a folder and click Save As.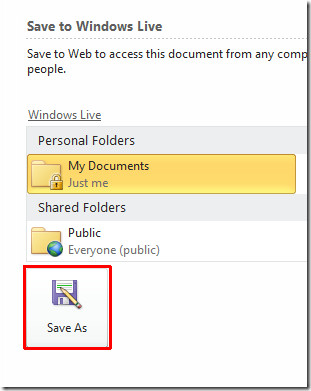 Enter an appropriate name for the document and click Save to save on cloud.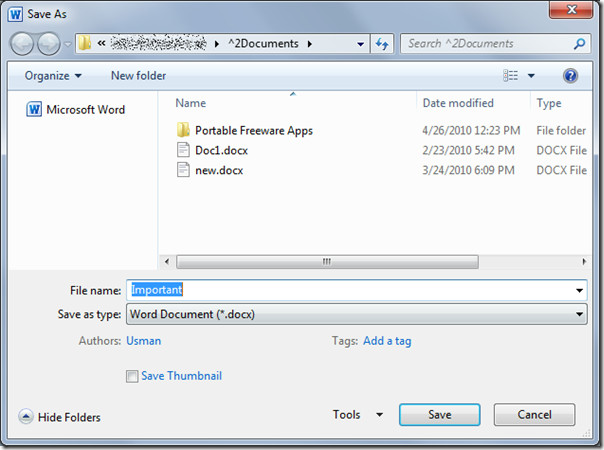 The time required to save the document in your account depends upon the internet connection speed and size of document.