Send Outlook 2010 Meeting Details To OneNote 2010
Office 2010 Suite apps have an ability to share content with each other to complement the workspace in a better way. Outlook 2010 has an option to sync calendar items with OneNote 2010 to pull them into the concerned notesheets.  In this post we will explain how Outlook 2010 Calendar can interact with OneNote 2010.
To start out with, launch Outlook 2010 and click on Calendar from the left sidebar.

You will reach Outlook Calendar dialog, from left sidebar select the date for which you want to add an appointment, meeting, etc, specify the time for the appointment, and finally click Save & Close to save the newly created task.
Now you can close Outlook. Launch OneNote 2010 and from left sidebar select the desired notesheet in which you want to add the task recently created in Outlook.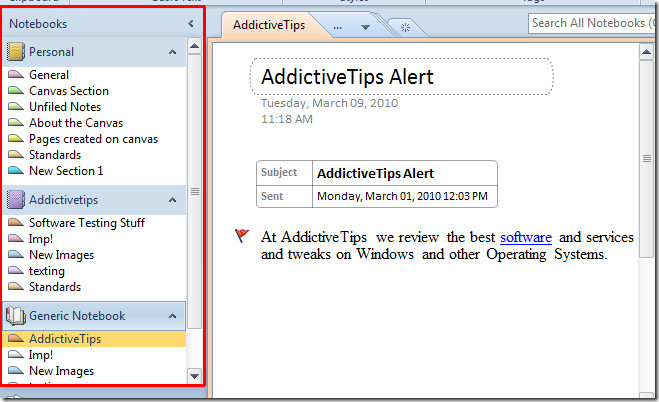 In notesheet place the insert cursor where you want to add information. Now Navigate to Home tab and from Meeting Details options, click the one recently created.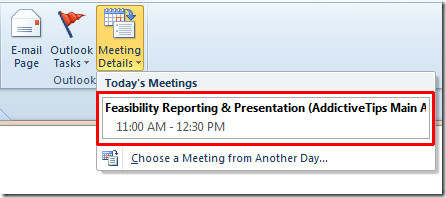 Upon click, it will immediately show all the meeting, appointment, event etc in nice looking table form.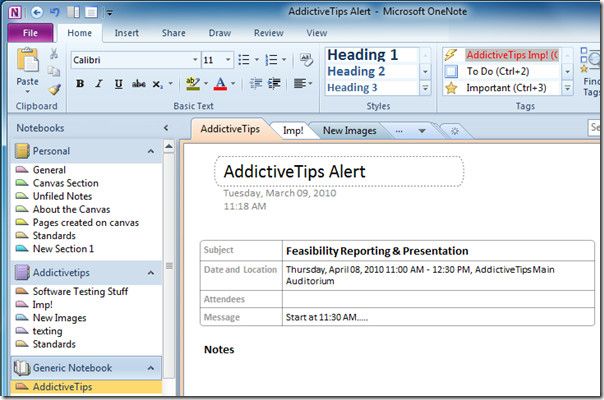 If you have already created Outlook Calendar events, appointments, meetings, then you can always go to Meeting Details options and click Choose a meeting From Another Day.

This will bring-up Insert Outlook Meeting Details dialog showing you the existing events, now navigate through the calendar to insert the desired one. Click Insert Details to add the respective calendar item into notesheet.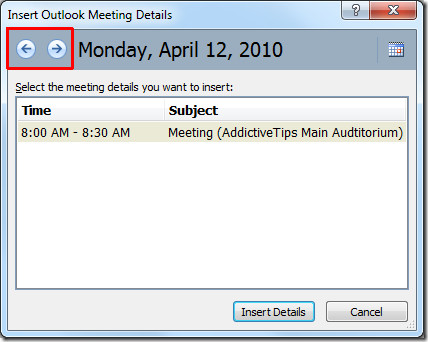 It will now show you all the concerned details of the Outlook Calendar item.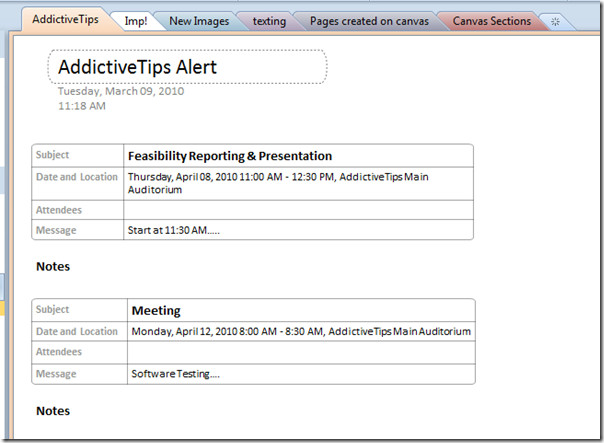 You can also check out previously reviewed guides on How to make Word 2010 and OneNote work together & Sending Outlook mail to OneNote 2010