Free SMS Scheduler For Android Schedules Your SMS Messages
It gets annoying when you keep on forgetting that a SMS was required to be sent at a specific time but that time has not arrived yet. The idea is decent enough, only if you could easily schedule messages on your Android device. SMS Scheduler can schedule messages for you based on date and time, and you won't have to worry about forgetting when and whom to send a message.
SMS Scheduler lets user decide the contact and time they want to deliver a certain SMS message. Notifications are generated when the SMS is sent and received on the other end. New SMS schedules can be created by keying in the contact and message with the desired date and time. Secondly, all scheduled messages are listed by date and message. By doing a long tap (long press) on each message, they can be edited, sent right away or deleted.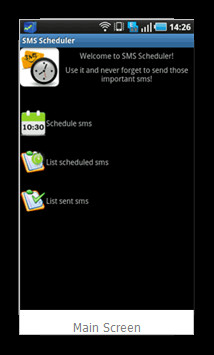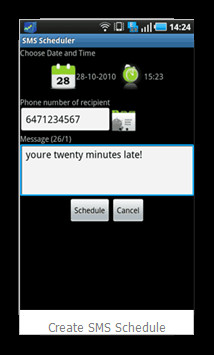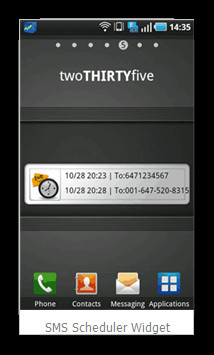 The app, still in the beta testing phase, lacks the coordination of selecting multiple contacts at the same time. Thought users can do so by adding in phone numbers with the use of commas. We believe that scheduled and sent SMS should be listed in terms of date and time as well. Overall, it is a neat app and does what it says!
Install SMS Scheduler from AppBrain or scan the QR code.