Free Version Of PhotoToaster For iPhone & iPad Now Available On App Store
iPhone, iPad and iPod Touch users take their photos pretty seriously. A vast proportion of photos presently on the web can be traced back to iOS cameras. This, coupled with the fact that the iPhone does not have a lot of options in it for photo editing (natively), has led to a huge number of photo-related apps in the App Store. But only some apps stand out among the crowd and gather a reasonable fan-following. Snapseed is one, and PhotoToaster is another popular alternative. PhotoToaster has been around for quite a while but now, a free version of the app is also available. Like all good photo editors in the App Store, PhotoToaster has a few really unique features, and most of all, the app's biggest strength lies in its simplicity. You won't have to spend a week trying to master how exactly can you apply all the beautiful filters to your images, everything is just one-touch.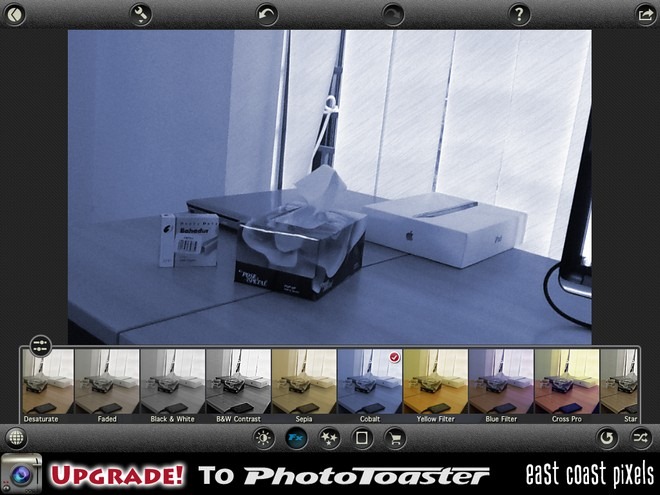 PhotoToaster Jr., the lite version of the app, will keep prompting you to upgrade to the full version, but otherwise, it has just about all the options present in the paid version.
PhotoToaster has got everything to offer that you expect in a photos app, and then some. Let's take a look at some of its features.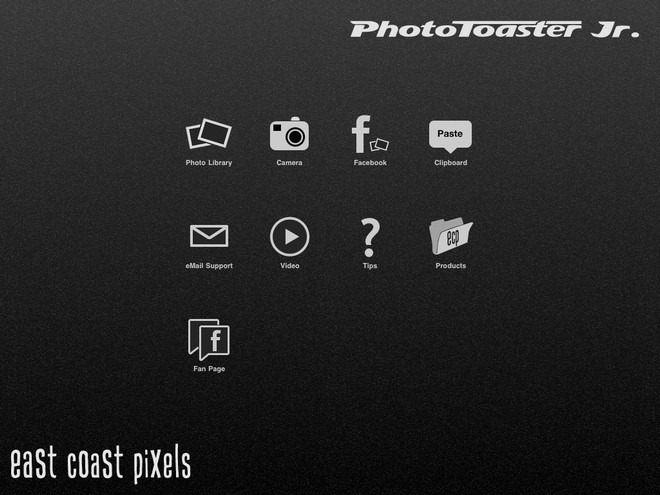 You can choose a picture from just about anywhere for editing. This means you can pull it from the Facebook library or from the local Camera Roll. The camera option allows you to snap a picture and edit it straight away. From within the editing interface, you can apply borders and photo effects to the photo. Borders come in three basic categories (toggled by flipping the rotating dial in the corner) and photo effects are available in abundance. The app provides basic image editing functions like the option to crop and change the orientation of the image (rotate the image) too, of course.
The list of features above is just the tip of the iceberg. There are separate options to tinker with light settings, color ranges, brightness and all other editable visual aspects of an image. The full version of the app will set you back a meager $1.99, but do give the free version a try before buying that.
Update: Using the app you can send your edited images as postcards as well now, thanks to the new PhotoToaster update!