fring For Android & iOS Adds Group Video Calls In Limited Beta
Developers of fring – the much acclaimed video call/VoIP/chat freeware for Android, iOS and Symbian devices – have announced that they are in the process of finalizing a new, exciting addition to the app – free group video calls. Said feature, or rather "fring-feature" allows up to 4 users at a time in a video conference call. The dev team has rolled out a limited beta of the new fring for feedback purposes. So if you want to go hands-on with the first ever free group video calling service before the official release/update, you had better hurry the fring up! Join us after the jump for a video demo of the feature.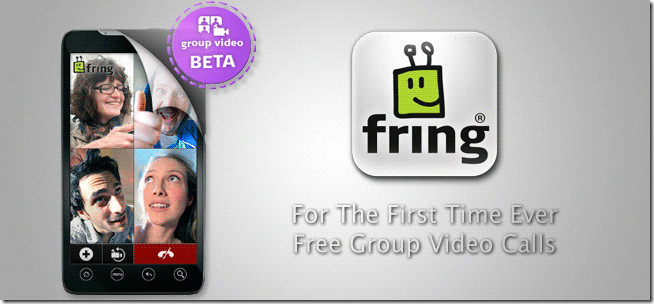 For those of you unfamiliar with fring, it started off as a multi-protocol instant messaging client for Windows Mobile and Symbian platforms back in the mid-late 2000s. It had Skype support from the very beginning that was later enhanced to allow its users to make voice and video calls from it, bringing phone-like functionality to even non-phone PDAs. However, Skype later decided to block access via fring, prompting fring to soon add its own VoIP support. It quickly gained popularity as one of the most widely used communication apps amongst all smartphone users, and was the first app on the Android Market to offer free video calls. With this new limited beta, it's expanding this functionality to add free group video calls to its repertoire.
As seen in the video demo posted by the developers on their very own blog, the group video call feature splits the screen into a 4-video grid that allows you to add up to three friends to the group call. The fourth slot displays video feed from your own camera. View the full demo below.
As mentioned above, this is a private beta and you can't just download the app directly and get going with it; you must either be invited by the fring team, or request an invitation to sign up for it. While a public beta may be out soon, if you just can't wait to get access to group video calls in fring, you may apply for the limited beta via the link given below.
Did you get access to the private beta? Did you get to have group video conversations with your friends using it? How was the experience? How was the video and audio quality? Do you have another favourite video call app? Don't forget to drop us a comment below to let us know of your views and experience.
Get fring Group Video Call – Limited Beta