VISIONary Root For T-Mobile G2 Comes To Android Market
We earlier covered manual method to run VISIONary One Click Root for T-Mobile G2. The application is now only available in the Android Market. VISIONary One Click Root App is currently reported as working on Android 2.2 Froyo on G2 and also offers a Run on Boot option.
The Run On Boot option is pretty handy because the app only temporarily roots T-mobile G2 which needs to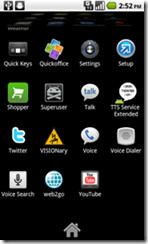 be re-deployed when the phone is rebooted.The app can be set to run on boot so that the temp root is applied every time the phone restarts.
Here are the step by step instructions on rooting T-Mobile G2 with VISIONary One Click Root that is available in Market.
The first step is to launch Market on your T-Mobile G2.
Now search for VISIONary and install the app.
Once the installation is finished, you will see a yellow triangle icon on home screen.
Now simply tap on the icon, and follow on-screen instructions to root your T-Mobile G2. You can also select Run On Boot option within the app.
There you go! You now have your T-Mobile G2 rooted with VISIONary One Click Root. You can download the app from App Brain or simply scan the QR code provided below.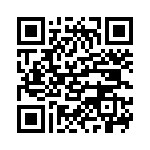 Disclaimer: AddictiveTips won't be responsible for any permanent or no-permanent damage that might incur to your device following this method. Proceed with Caution!