Is eBay Safe? 15 eBay Scams and How to Avoid Them
eBay is an e-commerce corporation based in the United States, you may have heard of it, seeing as it's quite popular with people of all ages. I guess you can call it a virtual store, but in reality, it's so much more than that.
Both individuals and companies can list their products or services on eBay, either as items with fixed prices that can be bought, or auction-based items, giving you a lot of freedom as both a buyer and a merchant, if you are one.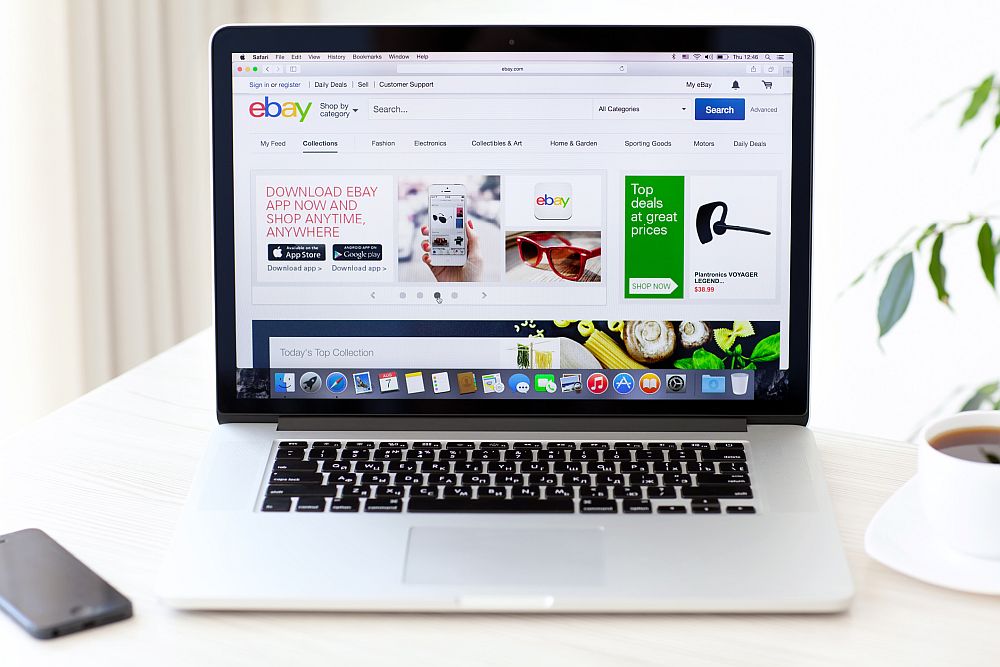 However, like many other online services, eBay is also a gathering place for scammers of all kinds. Unfortunately, nobody is quite safe, seeing as the scammers can be on both sides, the buyers and the merchants, which means that you can't just steer away from them by picking sides.
In our comprehensive guide, we'll talk all about how eBay works, whether it's safe or not, what types of scams you can encounter while using eBay, and how to steer away from most of them.
Is eBay safe?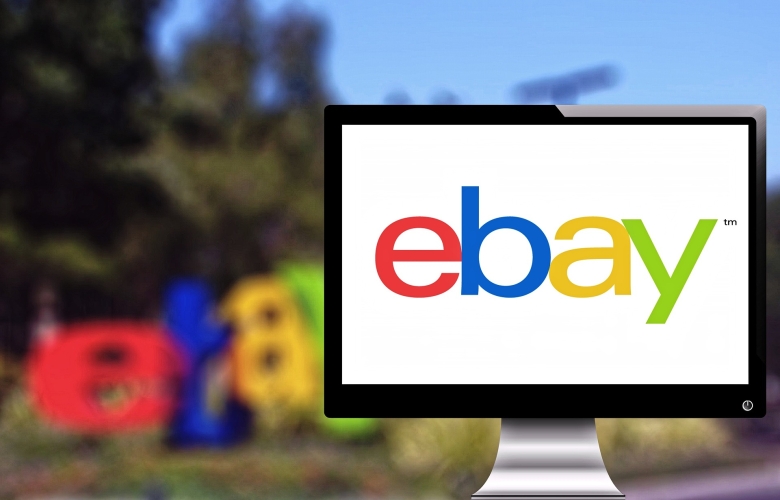 For the most part, eBay is a safe service, so you can give it a try if you don't already have a preferred service where you exchange goods for money or the other way around. You can think of it as a marketplace, since you can find both new and used items, and you can even haggle with some merchants for better prices.
As far as safety goes, eBay is not inherently unsafe, but like all online services it does impose a sense of danger seeping from the fact that you don't know the other party involved, and you can't see the product (nor the money, for that matter) until you receive it/them.
Since its beginning, eBay has gone to great lengths in order to ensure that both parties are satisfied, whether it's merchants or potential buyers we're talking about. For instance, they implemented a feedback system where every user can post about their experience with the seller.
eBay's feedback system
More so, they turned this into a fully-fledged rating system with various scores that should tell you all about a seller's trustworthiness way ahead of you interacting with it in the form of purchasing its products.
As a buyer, it's quite simple to stay away from trouble and make eBay a safe experience for you: just follow the merchants with high feedback scores and many positive reviews and you should be fine.
Although there were a bunch of accusations that certain merchants artificially boost their feedback score by creating fake accounts and posting positive feedback, these claims were quickly put to rest. Long story short, you can't leave a review without purchasing an item and paying for it, so the fake feedback boost is thankfully just a myth.
Furthermore, if you choose to pay for the products you're trying to purchase with PayPal, you get double the protection, considering that both eBay and PayPal offer buyer and merchant protection.
Now to answer the original question: yes, eBay is safe. However, it's as safe as long as you're careful, given that you might stumble upon various scammers, and failing to detect and report them may put you in an uncomfortable position.
How does eBay work?
This is quite a complex answer since eBay doesn't just work the same for everyone who's using it. In fact, eBay can provide you with a different experience depending on what you're planning to do with it, whether it's selling, buying, creating auctions, or bidding.
How selling works on eBay
As a seller (merchant), you need to create a profile, since you can't sell anything on eBay without a seller account. Once you get that out of the way, you can simply put a product up for sale by creating a listing.
Creating a seller account requires that you provide your full name, address, email address, and phone number. Up until creating your first listing, you won't need to specify a form of payment to cover your selling fees.
Although creating a listing for an item is completely free, eBay takes a fee if you complete a sale within its platform. You can use a credit card, a checking account, or a PayPal account as a payment method.
Creating a listing is intuitive enough, as you'll be walked through the whole process of setting a name and a description for your item, placing it in a category, selecting usage status (e.g. used or new), and adding photos to your listing.
How buying works on eBay
Unlike selling, you can buy an item on eBay without creating an account. However, some conditions apply: the product needs to cost less than $5,000 and it needs to have the Buy It Now option enabled by the seller.
If you prefer buying products immediately, you can use the Buy It Now button, which lets you pay a fixed price and buy the item on the spot. If you're the adventurous type, you could give it a shot at bidding on the item and try to win it for a lower price in an online auction.
There are also listings where you can make an offer to the seller, and if they accept it, you can buy it at a different place than the market indicates. However, note that if you choose to make an offer, the seller isn't obligated to accept it, and can even send you a counteroffer.
The process is quite intuitive, especially if you already have an eBay account. With an eBay account, you can keep track of not only your purchases but also the status of your orders and even their delivery if the seller provides you with this option. It's also possible to leave seller feedback and write reviews for the products you bought.
In the event that you made a mistake while ordering a product, eBay can walk you through the process of canceling the order. The same applies if you had an issue with the order, including but not limited to your item never arriving, the product is damaged or not corresponding with its description or photos, or even you changing your mind.
Can you get scammed on eBay?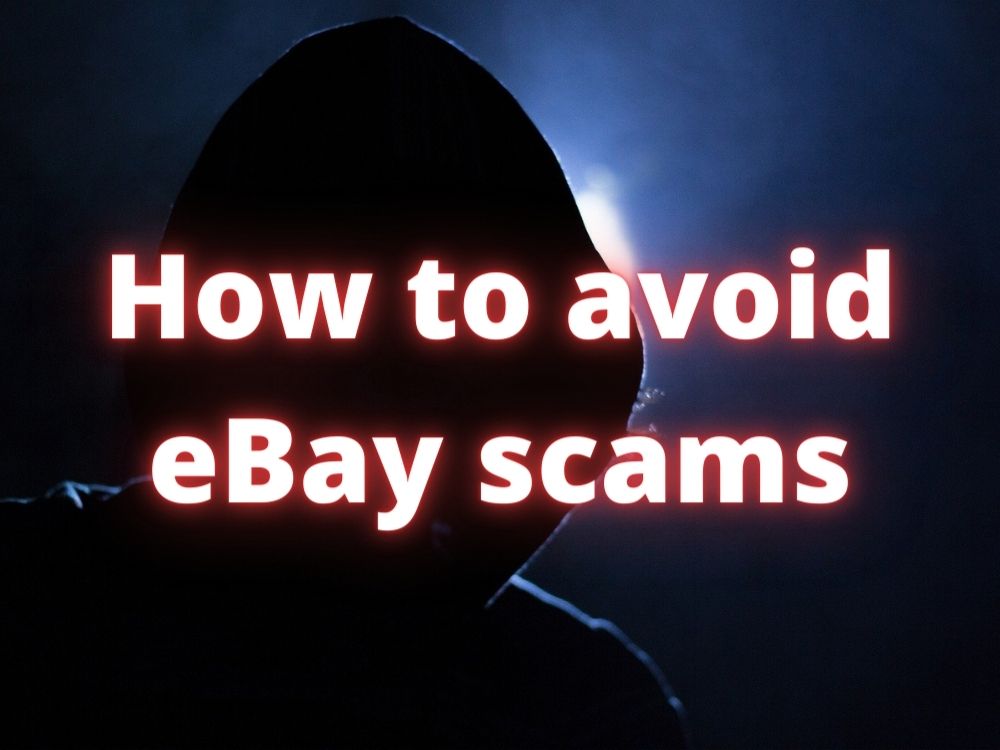 Although we've pointed out some pretty strong points of using eBay and how it can turn buying or selling products on the Internet into a safe, intuitive experience, sometimes you could get conned while using this service, and unfortunately, there are quite a lot of ways to get scammed, both as a buyer and as a merchant.
It's important to understand that eBay revolves around trust, and, as you may know, trust is a two-way street. As a new merchant, you shouldn't expect your buyers to trust you more than you trust them, and it goes the other way around, so you'll have to earn it.
In the following section, we'll depict some of the most common ways that you can get scammed while using eBay, so you can dodge them easily and avoid losing your products or money while trading on this platform, whether it's buying or selling that you're doing.
eBay scams that you'll want to avoid
A)
eBay buyer scams
Purchasing products on eBay is not exactly rocket science, since all you have to do is locate the product you want to buy, make an offer on it (or buy it instantly), and wait for your order to be confirmed.
However, although the buying process is very straightforward, scammers can turn it into a marketplace nightmare. The first rule you'll need to abide is to look after trusted, verified sellers, even if the unverified ones have more tempting offers in store for you.
The second rule that's equally important as the first one is that if an offer just sounds too good to be true, it probably is. Trust us, you're better off paying a couple more bucks to a seller with a high feedback score than losing it all to a merchant who has no sell record and no user feedback.
1. Merchant not delivering product
Despite the fact that there are a few money-back guarantees if you're buying stuff on eBay (and is twice as effective if you're using PayPal), this platform offers absolutely no coverage for a select few item categories. Namely:
Motorized vehicles (aircraft, boats, recreational vehicles)
Heavy machinery and industrial equipment
Services
Classified ads
Travel vouchers and tickets
Real estate
Businesses for sale
Websites
Digital content and intangible goods
NFTs (Non-fungible tokens)
Products sold through Sotheby's
For the items that fall in the categories listed above, you can make the payment, and the merchant can accept it without actually sending you the item, and there's nothing you can do to get a refund through eBay, despite its buyer protection service.
Therefore, if you're willing to take the risk, you should know that buying any item that falls in the categories listed above could mean you may never receive it, and you'd also lose the amount of money you paid for that product, to begin with.
2. The empty box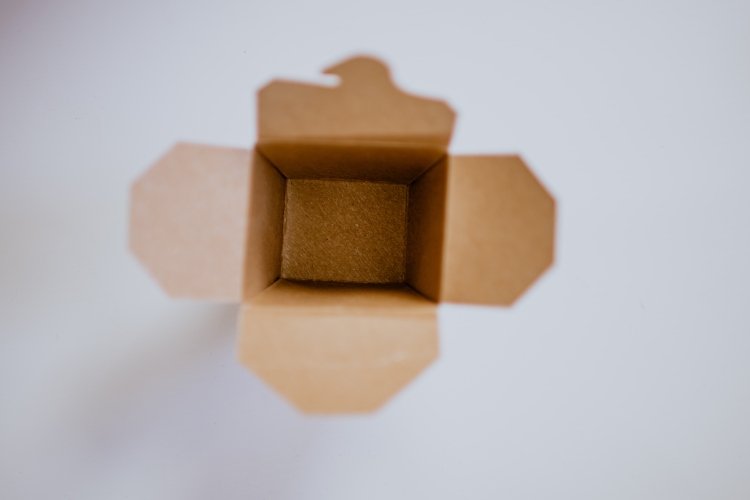 This one speaks for itself, as it involves you receiving an empty box instead of receiving your product from the eBay merchant as you should. This is not exactly a fully-fledged scam, since it revolves around the buyer's rush and lack of attention to detail.
The empty box scam usually happens with items that are highly popular and in limited supply. So-called flippers buy these items at retail prices and post them at a higher price on eBay, so seeing the product you're interested in at a higher price shouldn't surprise you.
Well, here's the kicker: even though the listing price is higher than the product's retail price, you should always check the full description of the listing. More often than not, these listings only specify the box of the product, and you may not be able to ask for a refund if the merchant has proof that they were 100% honest while creating the listing.
Usually, scammers are the main buyers of product boxes, since the empty box con is the easiest one to pull, so make sure you take your time to read the full listing and its details.
3. Gift card (voucher) scam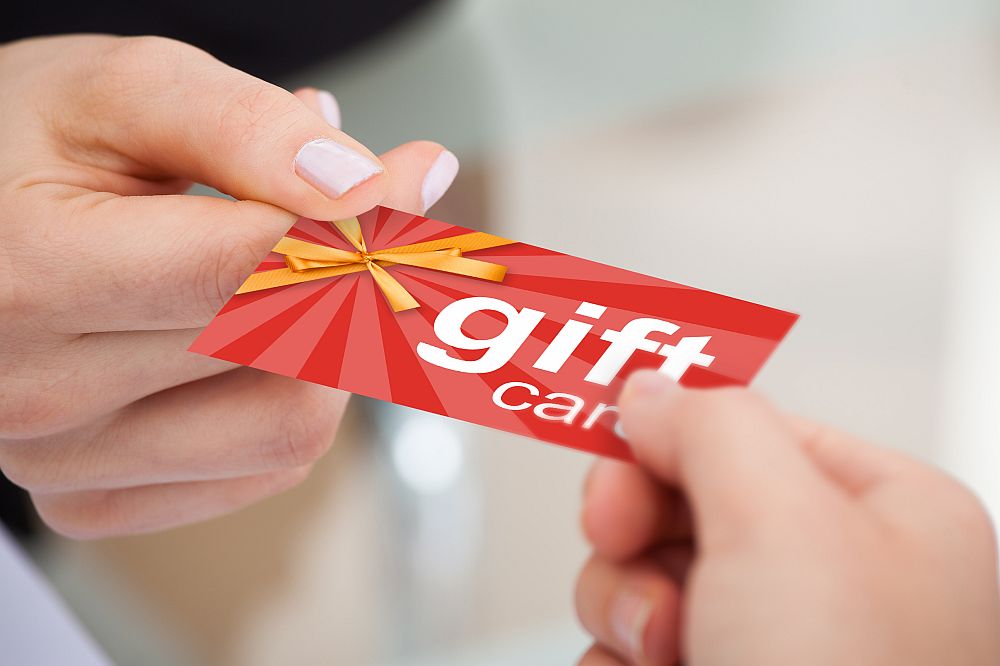 The scammers will try to reach out to your on various channels (Instagram, WhatsApp, Facebook, email address, phone) and tell you about an incredible campaign that a certain company (usually big names are thrown here) is currently running.
The offers in the fake campaign are usually too good to pass, which makes this scam quite hard to dodge, especially if you're the enthusiastic type who gets excited really easily to the point where you become a bit negligent.
A few examples of such offers are:
Getting free or discounted stuff if you purchase a product using an eBay gift code
Paying for only half your bills for a given period if you pay with your eBay gift code
Getting offered faster shipping or discounts in return for paying with an eBay gift code
Now here's where it gets shady: after telling you all about the campaign, the scammers throw a pretty small deadline your way, thus conveying a sense of urgency to their scam.
Obviously, the best way to protect yourself against this scam is to look it up and seeing if it's actually an official campaign that offers those kinds of prices. However, the scammers are pretty crafty and may resort to telling you that the offer ends the moment they hang up.
Whatever you do, you shouldn't hand your eBay gift codes or vouchers to random strangers on the Internet, even though it may seem like they're representatives of big companies who offer you the deal of a lifetime. As usual, if an offer seems too good to be true, it's probably a scam.
4. Incorrect name on the delivery label
Having an incorrect name written on your item's delivery label can sometimes happen by mistake, and usually, your name should be off by one or two letters, and not replaced by a totally different one. We've all been to Starbucks, we know what it feels like.
What makes this scam stand out in the crowd is that it occurs only after the eBay transaction is completed. The merchant (scammer) will post the package containing your product to the correct address but will put in a completely different name to throw you off.
When you finally receive the packet, upon seeing that the address is correct but you can't find your name on the label, you may be tempted to return the item to the sender or take it to the post office for them to sort it out.
If you return the packet instead of opening it (airtight moral code, by the way), the merchant receives the product back and gets to keep the money, as the eBay transaction will now appear as being refused or returned. Unfortunately, there's no way to file a claim on eBay against the merchant if the transaction has been finalized and it now shows as being returned or refused.
5. Non-eBay payment scam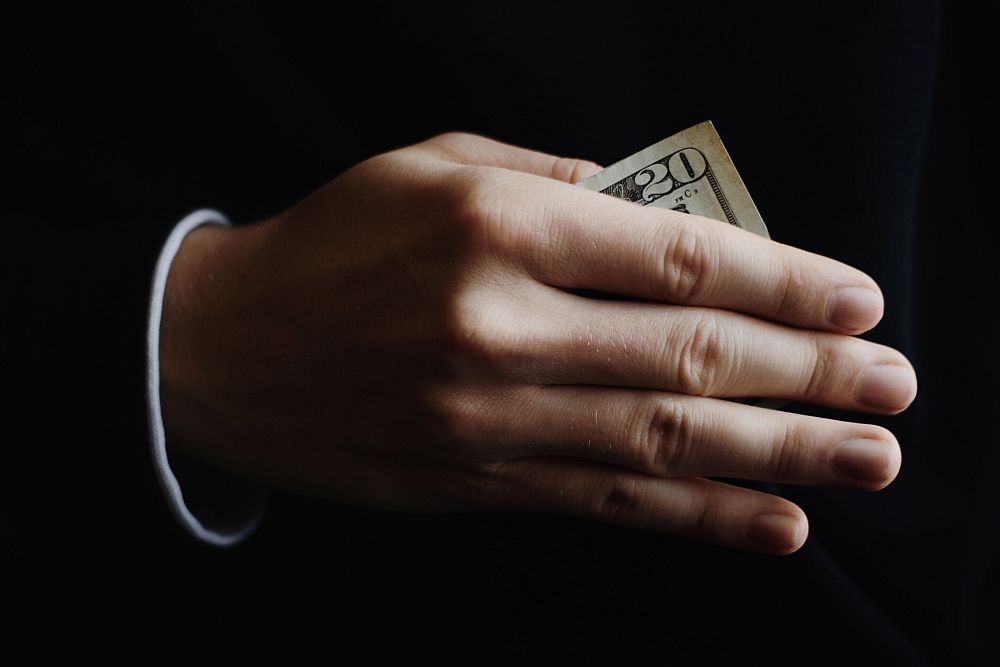 We've already mentioned above that eBay gets to keep a small fee for all transactions and trades that are completed through its platform. Furthermore, they offer protection to both the sellers and the buyers, but only if a transaction takes place on the eBay website, so that it can be verified.
Sometimes certain merchants can approach you and ask if you can send them the payment through a different platform other than eBay so that they can avoid paying the platform fee. They may even make you a better offer and meet you somewhere in the middle so that you don't pay the full price and the seller gets to keep part of the platform fee.
In a perfect world, this situation would be a win-win for all involved parties (sans eBay). However, most of the time when this happens it's a scam and you should steer right away from it because once you send that money through a non-eBay channel, they're most definitely lost forever.
The merchant will stop answering your calls or emails, and there's no way you can dispute a transaction on eBay since you've sent the merchant the sum of money they requested through a non-traceable channel.
The worst part is that you can't leave a scathing review on the merchant's profile since there's no sign of a transaction on its account, and that's a requirement if you want to leave feedback. It goes without saying that you should only stick to payment methods that are accepted and can be verified by eBay.
6. Counterfeit goods or knock-off replicas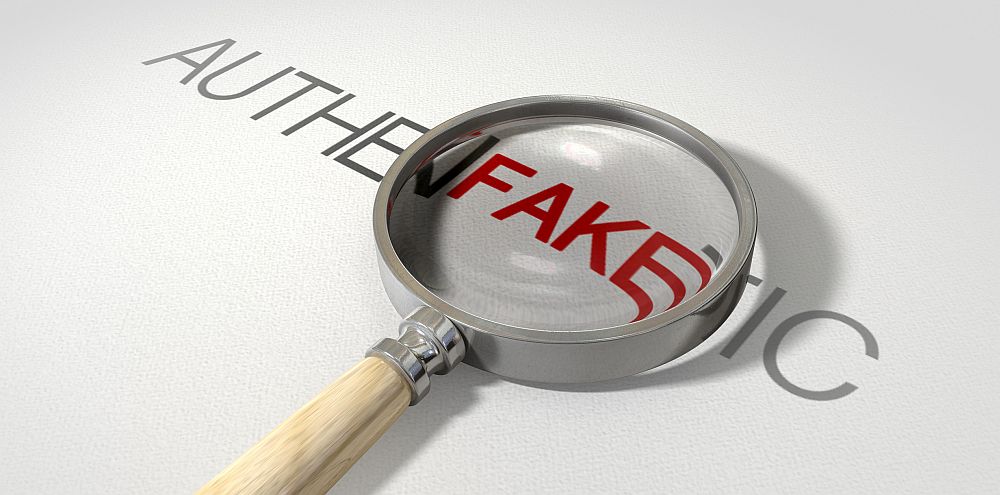 If you've been long enough on the Internet, you probably know that counterfeit goods and knock-off replicas are as real as they get, and unfortunately, eBay is not guaranteed to be free from this type of product.
Although some merchants (especially the trusted ones) are honest about their products and mention the fact that they're "high-fidelity replicas" or "perfectly functional copies" or whatever similar terms they might use, scammers won't tell you that.
In fact, they'll list as many details about the product as possible, and some of them will also post fake serial numbers (or other forms of product identification) to certify that the products they sell are 100% authentic.
Although there's no surefire way to avoid this type of scam, you may want to steer clear of brand-name products that are being sold at incredibly attractive prices, as they're either stolen, counterfeit, or knock-off replicas.
Also, it wouldn't be a bad idea to keep an eye on the merchant's feedback score and check the history of its past sales. Instead of looking at the merchant's best ratings, take a look at its worst ones (the one-stars) to check if previous buyers have had any bad experiences with the seller you want to buy from.
7. Fake customer support
Some merchants will list fake eBay customer support phone numbers or email addresses on their profiles or even in the listings of the products they're currently selling. When you'll (inevitably) encounter difficulties with the product's shipment (or the item itself), you may be tempted to contact the number on the merchant's profile.
Although some merchants are legitimate and just want to help you solve things without involving eBay, scammers will try to impersonate eBay personnel and might demand sensitive information from you, including your name, eBay credentials, or even bank account.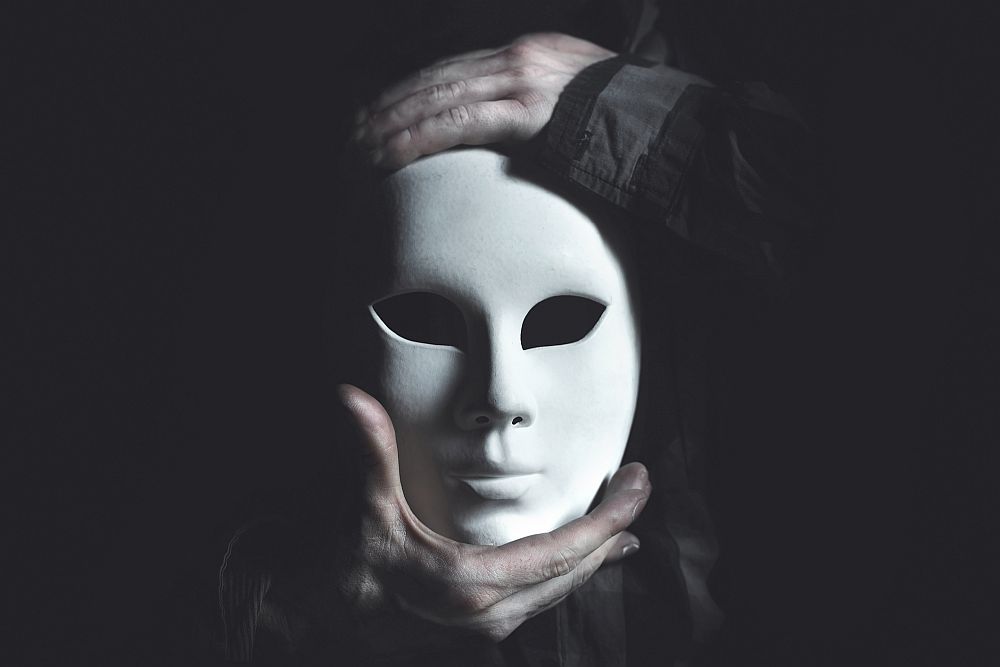 It goes without saying that once the fake customer support agent gets its hand on your sensitive details, it will interrupt communication with you and you'll never hear from them again.
Remember that eBay official customer support agents will never ask for your account password, bank account, credit card number, social security number, or try to get any other similar data from you. If you did hand out some of the data above, you might want to change your account's password, block your cards, and call your bank to avoid any complications.
More importantly, if you handed your social security number to these fake agents, make sure you report the incident to the responsible government agencies. You can file a police report and even an FTC (Federal Trade Commission) identity theft report.
As you can see, there are many ways that you can get scammed while using eBay as a buyer, especially if you have no account and decide to purchase goods or services as a guest. Unfortunately, there could be even more types of eBay scams, as we only covered only the most frequently-encountered ones.
However, not only buyers can get scammed while using eBay, as you'll soon get to know from our following section.
B)
eBay seller scams
If you have more than enough objects that you rarely use anymore, maybe it's time to open a garage sale, get rid of them, and make some cash while you're at it. You can also put them up for sale on eBay if you're not a fan of garage sales or interacting with people physically.
eBay can be a safe way to secure your product sales, considering that both eBay and PayPal offer buyer and seller protection programs you can benefit from. However, you'll need to follow a bunch of basic rules if you want to be covered by these scam protection programs, such as avoiding making transactions outside of eBay, or not selling products from a few categories (we've named them above).
Unfortunately, despite eBay's efforts to provide you with a safe environment to conduct your business as an online merchant, the creativity of scammers is flourishing, so you might encounter con artists who want to make a quick buck out of you every now and then.
Although in some cases it could be downright impossible to spot scammers and refuse to do business with them, we've compiled a list of common scams you may encounter as a seller. Our short guide should help you recognize these attempts and nip them right in the bud.
1. Overpayment scam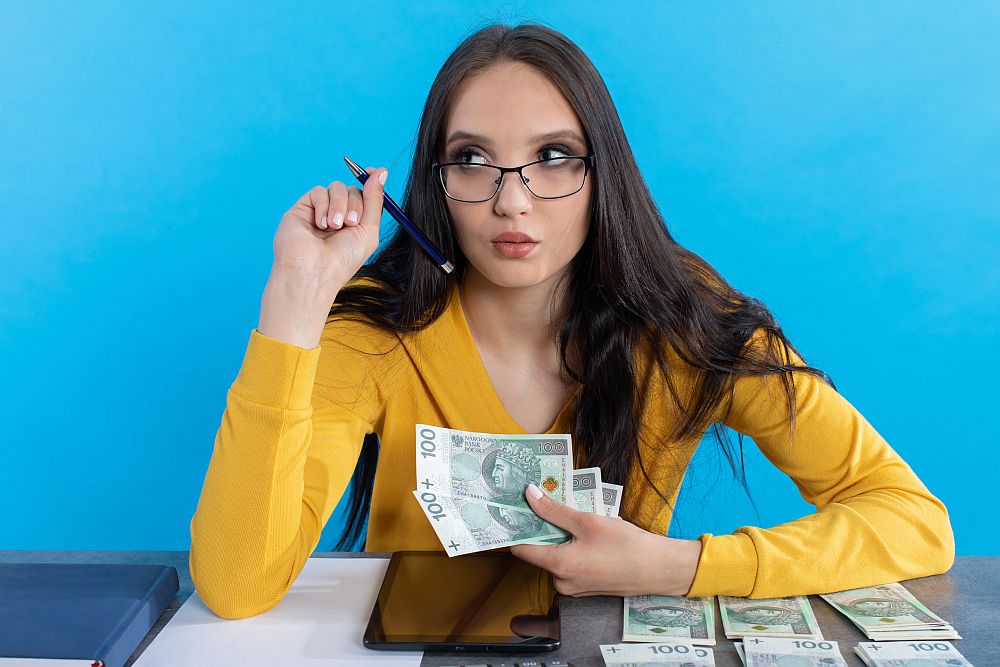 Perpetrators of this scam will approach you and offer to pay a price higher than the one you requested, which should be the first red flag. Even though the offer seems just too good to pass, you'll probably want to hard pass on it.
Of course, there's the off-chance that there are some negotiations involved, such as you promising or reserving the product for another buyer who asked you if you can hold on for a few days, then another customer offers you a larger sum of money than the first. Then it's entirely your call.
However, if you just get contacted by a random buyer out of the blue who offers to pay more than the price you've specified in the listing, avoid it at all costs. Most likely, you'll receive a fake check that will bounce when you go cash it out, so you'll end up losing both the money and your item.
2. Empty box scam
Most of the scams we've explained in the buyer section above have a seller counterpart, so it should be no surprise that you can get scammed by someone pretending that you've sent an empty box to them.
This scam goes like this: the potential customer buys the item from your eBay listing and pays up without hesitation, so you start packaging the product and send it as soon as possible, never for a minute thinking that this is in fact the beginning of a con.
After receiving the package, the buyer claims that you've actually sent an empty box, so they file a fraud claim with eBay, which demands a return from the buyer. At the end of this scam, you receive the empty box you used to ship the item in, and the buyer gets to keep what was inside it, as well as the money eBay takes back from your account and refunds the buyer.
Unfortunately, things are somewhat complicated if you get scammed like that. eBay will most likely tell you to issue a return label, and wait for the buyer to send you the empty packaging back. If they can't be bothered to do so, you get to keep the money.
If, on the other hand, you don't issue a return label and the buyer escalates, eBay will automatically issue a refund to the buyer from your account. The best way to avoid this type of scam is to document everything about the product (IMEI, serial numbers, etc), take pictures of the packing process, and perhaps even a video of you dropping the soon-to-be-shipped item.
eBay may also suggest that you file a claim with the company you used to deliver the package, whether it's home delivery companies or the Post Office.
3. Modified address request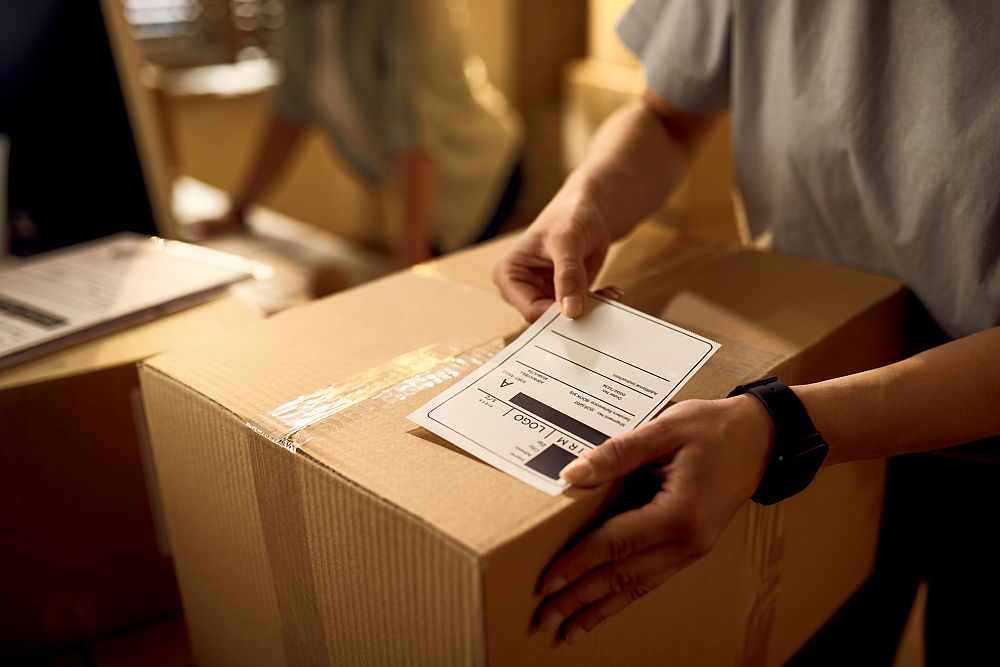 This scam attempt is actually another version of the overpayment con, as you'll soon learn. Unfortunately, there are a lot of undocumented scams that are just twists on some of the popular ones you can find online, which makes it incredibly hard to keep track of them efficiently and warn honest eBay users of their existence.
The way this scam works is as follows: you get a buy offer from an eBay user and they're offering to pay more than the value of the item. If you're familiar with the overpayment scam above, this should be the most important red flag that could help you correctly single this out as a scam.
The buyer then says that the extra amount of money is actually there to cover additional shipping costs, as they want you to deliver the item to a foreign country, preferably one that's not exactly easy to reach. If you agree, the scammers will ask you for your PayPal address, which opens a few more scamming opportunities for the fake buyer (PayPal scams are also a thing).
Once they get your PayPal email address, you'll receive a fake email from someone pretending to be a PayPal representative, asking you for postal tracking numbers, and claiming that the sum you and the buyer both agreed upon is locked until you can present proof that you delivered the product.
If this ever happens to you, just forward the email to spoof@paypal.com as we instructed you in our PayPal scams guide, and file an attempted fraud claim with eBay. It goes without saying that you should never deliver the item in this situation, as you'll end up losing both your product and the money.
4. Non-eBay payment scam
This is the exact same way that you can get scammed as a buyer, but the roles are now reversed. No, you're not suddenly a scammer, you are just about to be scammed by a buyer who offers you a private deal outside of eBay.
As we've discussed in the buyer chapter above, eBay offers some great protection programs for both buyers and sellers, but you have to abide by its policies if you want to benefit from them. One of the most important rules that eBay enforces is to avoid making any deals outside of eBay, where it can't keep track of them.
The non-eBay payment scam involves a potential (fake) buyer contacting you in regards to the product that you're selling, asking you if you accept payment outside of eBay's official channels. They could even try to defend their position arguing that it could help you avoid eBay's merchant taxes.
If you accept, close the listing, and send the item, a few things could happen. In a perfect world, you get your money, the buyer gets their product, and everyone's happy.
However, if it's a scam, the buyer either doesn't pay or disputes the transaction on eBay in various manners (reports the listing as being fake, claims that they received an empty box, reports the item as not fitting its listing description, you get the picture).
It goes without saying that if you take the bait and accept the deal outside eBay's official payment channels, you won't be able to benefit from eBay's merchant protection program, so you'll end up losing the money and your product.
5. Feedback blackmail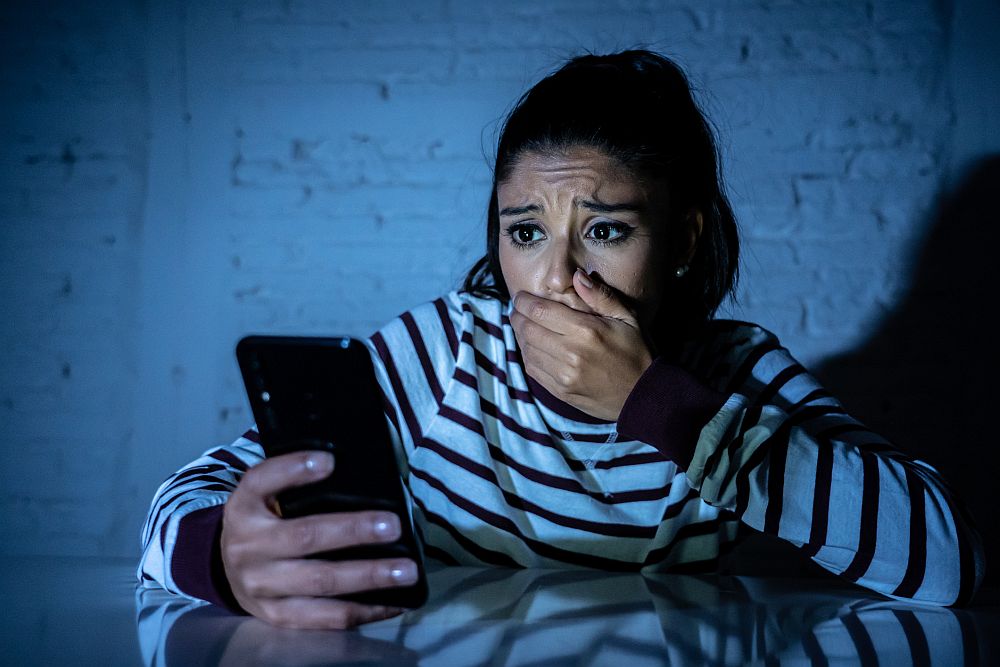 Unfortunately, this is one of the worst ways that someone could attempt to scam you, especially if you're a novice merchant who is just starting this type of online activity and chose eBay as your marketplace.
We've explained a bit about the way that eBay works in one of the subsections above: merchants create listings of their products, customers buy their product, and then they get to write a review based on the experience with the seller.
If the review is good the seller gets a good feedback score, and with every new review, the score modifies for better or for worst. Now, this scam is one of the worst ones on our list because there's absolutely nothing you can do about it.
It goes like this: you create a listing for your product, someone makes you an offer, they pay for the item, you close the listing and deliver the item. So far so good, but then the scammer gets in touch with you, and it's not about the item being broken or anything.
They tell you to transfer a sum of money to a certain account (most use crypto since it's not traceable), otherwise, they'll write a scathing review of their experience with you and leave you a negative feedback report.
The sad part is that lots of honest eBay merchants who were just getting started fell for it and transferred the demanded sum of money, fearing that their reputation could get affected. Considering that this is a type of blackmail, you can forward the email or messages to the police and even contact eBay about it.
It's worth mentioning that if you're being blackmailed, the perpetrator can keep you virtually hostage and demand more and more as long as they have power over you, so you might as well ignore them from the start and reach out to entities who might be able to help you (e.g. the police, eBay customer support).
6. Broken replica scam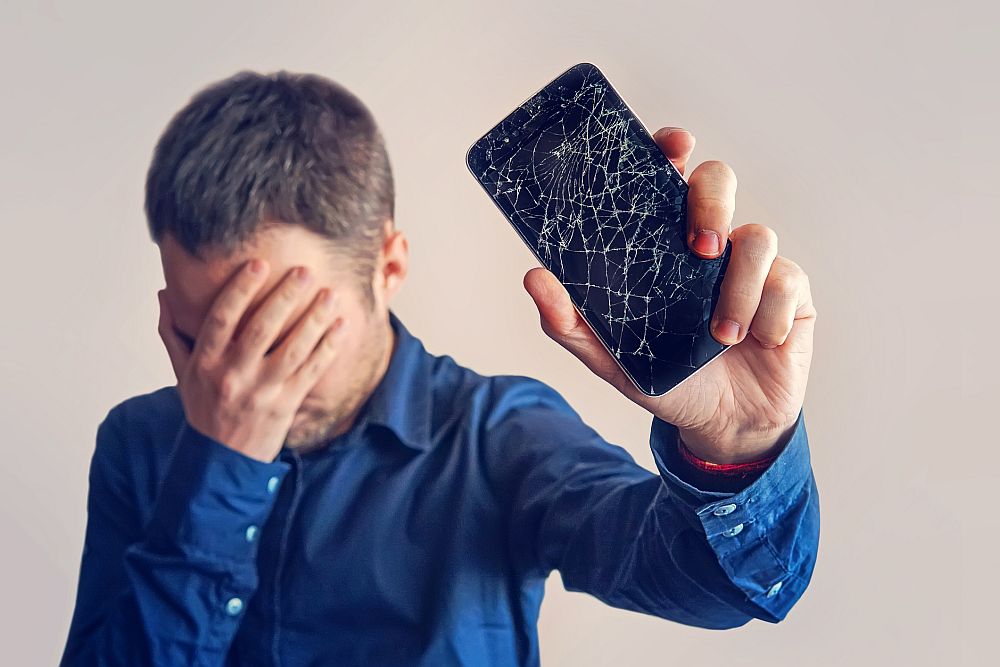 A customer purchases your product through eBay, pays for it, and you ship it, so there's nothing to think of it. However, after receiving the package, the buyer claims that the product you sent to them is broken and may even show you pictures of the broken product.
Following up, they dispute the transaction with eBay, claiming that you've sent them a broken item, and may provide them with the same photos they've shown to you. As a result, eBay may ask you to issue a return and refund the buyer. In this scenario, you lose both the item and the money.
Although sometimes it may not be enough to protect you from this kind of scam, it might help your case to document the item you're selling as best as you can: register its serial number, IME number, model number, and any particular marks on it before you send it.
You can also take photos as you're packing the item and even create a video of you shipping the product; take as many of these photos or videos that might serve as proof in case you get accused of sending a broken replica to your buyer, as there's no other way to prove that the item you sent was in fact authentic and not broken.
7. 'Item not received' scam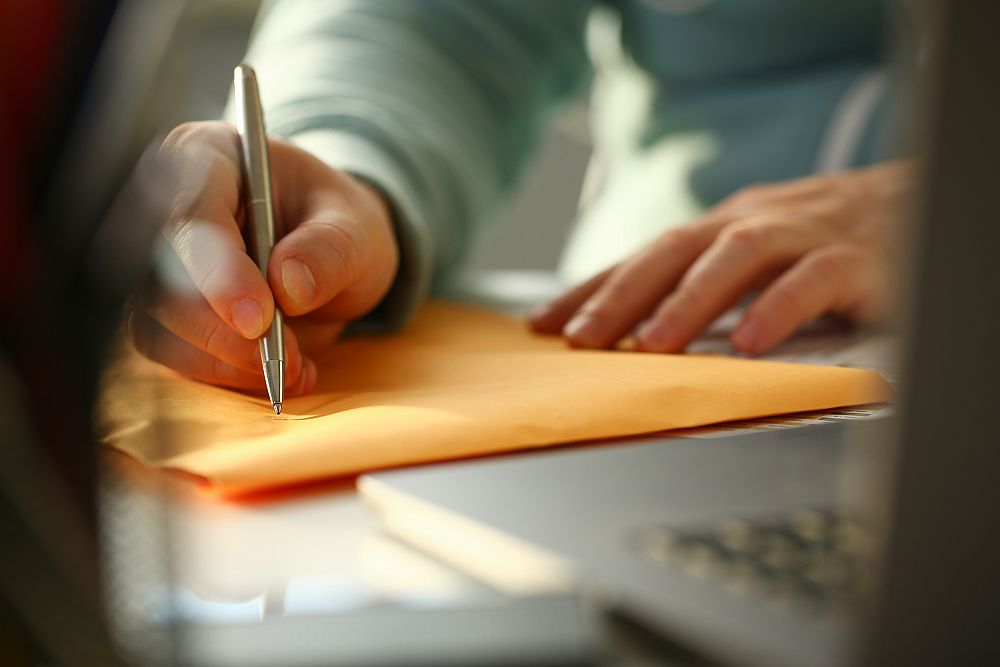 If you've decided to sell your items on eBay, it's in your best interest to read all of eBay's rules and policies before you engage in any activity, as it may potentially save you from a sticky situation like the one we're about to describe.
You sell an expensive item that's worth more than $750 and the buyer files a claim stating that they never received the item. In this nightmarish scenario, you lose both the money that the buyer sent you as they claim a refund (which eBay will gladly give them) and the expensive item.
How does that happen? Well, PayPal has a nifty Seller Protection program that can help you sell your products without fearing that you'll be scammed. However, as with any other protection program, it has a series of rules you have to obey if you want to benefit from it entirely.
If you sell an item under $750, you'll need to provide the buyer with tracking information, which, according to eBay's official support page, needs to include the following:
The date of delivery
Delivery status of "delivered"
The recipient's address
However, if the item you're selling is over $750, you'll also need to include signature confirmation. If the buyer knows about this and you fail to add signature confirmation for products that you're selling over $750, they could scam you by claiming that they didn't receive the item.
Since the product lacks the signature delivery proof, the item can be very easily reported as not being there, and as a result, you'll lose your product to the scammer. Furthermore, you'll also lose the money you received from the scammer, as they will inevitably dispute the transaction and ask for a refund.
Once again, we urge you to read every single rule and policy that eBay and PayPal enforce, as they could save you from a sticky situation like the one presented above.
8. Canceling the transaction
Considering that most, if not all electronic payment processors, have some sort of buyer protection system implemented on their platform, it's easy to see why it's so simple for most scammers to virtually rob you of your assets.
PayPal, for instance, is one of these online payment processors that have adopted a buyer's protection system to protect its customers from being scammed by letting them cancel the transaction. The same applies to credit cards: one phone call to the bank and the transaction is now history.
Now picture this scenario: you create a listing in order to sell one of your products and you receive an offer from a buyer. The payment goes through quickly, so you pack the product, get it ready for shipping and notice that everything seems to be running smooth.
And it does, until the buyer decides to contact the payment processor, whether it's PayPal, the bank, or any other similar entity, and cancel the payment. As a result, your account is now missing the sum that was originally sent to you by the buyer.
On top of that, if the buyer used PayPal, you also get charged an extra $20 as a chargeback fee, so you're not only missing the item and the amount you wanted in exchange for that item, but also an additional $20, which is an awful position to be in.
The worst part of this scam is that the scammer doesn't even need to be too creative; they can just say they suspected foul play on your side, or something like that, and the payment processor almost instantly recovers the money from the merchant's (your) account.
Now that doesn't mean that you can't dispute the chargeback, especially if you have solid proof that you did nothing wrong and that the buyer received the item exactly as planned. However, it does involve a lot of hassle on the merchant's side, and most of them just give up, especially when smaller amounts of money are involved.
How to avoid scams on eBay
Although we put in some efforts to explain how to steer clear of most of the scams depicted in our guide, sometimes doing everything right isn't merely enough. Therefore, here are some tips on how you can avoid eBay scams in general, whether you're a buyer or a merchant, without any specific scam method in mind.
Avoid straying from eBay's official payment channels

If you've learned a thing or two by going through our comprehensive guide is that although eBay charges you a modest fee for helping you sell your items, it can also protect you from scams and other ugly situations. Therefore, you should avoid completing transactions on non-eBay channels, such as cash, Venmo, or private credit card transfers if you want eBay's protection.

Make sure to include all tracking information

Tracking numbers are something you should include with any item you're shipping if you want to avoid being scammed. Remember that if the item that you're shipping costs more than $750, you should also include signature delivery proof if you want to be protected by PayPal's Seller Protection program. As a general rule, you should always match security tracking with the value of your product.

Record everything

Whether you're selling or buying on eBay, you should always document everything related to the products you're selling or buying, from item serial numbers to IMEI numbers, model numbers, object markings, distinguishable features (for unique items), and even shipment tracking numbers if available and appliable. This applies especially if you're a merchant, seeing as eBay will generally side with the buyer, so you should record everything you can to protect yourself from fraud attempts.

Don't take checks

This applies to a wide variety of real-life scenarios, but checks are one of the least safe payment methods you can accept, as there's always a possibility that the person who sent you the check can call the bank and cancel it. Another fairly common practice is using a fake check. As a result, in both cases above the check will bounce and you'll possibly lose the product you were selling and never receive the money for it.

Dispute chargebacks

If you've been the victim of a wrongful chargeback, you shouldn't shy away from disputing it, as it's one of your fundamental rights as a merchant. To increase the chance of your chargeback dispute being successful, you should be prepared with anything that could constitute evidence to prove your claims, such as photos of the product, tracking numbers, and signature proof if available.

Reverse-search images

This shouldn't be seen as a general rule, but most scammers avoid using real photos of their products and instead use generic photos downloaded from the Internet, or save pictures from listings of the same product and use them instead. If you find the photos in other places online and you're growing suspicious, don't shy away from asking the merchant to send you more pictures of the product. If they refuse, it's most likely a scam.

Take your time

Most scammers count on naivete, negligence, and urgency. As long as you're excitable and rush to purchase stuff without thoroughly analyzing everything beforehand, you're an easy target for most scammers. Sometimes listings have footnotes where additional information about the product is presented (for instance, some listings mention that they only include the box of the product), so make sure to check everything first.

Don't immediately return wrong name packets

If you receive a package that's been sent to your address but you don't recognize the name on the label, you might've been targeted by a scam. Check the history of your purchases, see if the delivery estimations of your expected packages match the time when you received the package, and also try to weigh the package you received and see if it matches the weight of your expected package. If everything matches, you could open the package instead of returning it.

Avoid fake discounts

Actually, the discounts aren't fake, but the item being sold is. If you notice that certain items on your wishlist are heavily discounted without a good reason being mentioned in the listing (broken, used, scratched, dented, etc), you should always avoid buying said items. These could be either scams or stolen objects.

Never send your eBay gift codes

If you're contacted by random people online telling you about various campaigns that you have to use your eBay gift code or voucher for, just hang up the phone or delete their messages (and even block them if you can). There's absolutely no campaign where you have to personally hand your eBay gift codes or vouchers to another person, so you should never do that.

Be cautious when buying certain products

As we've mentioned before, there are some products that don't fall under eBay's buyer protection program, so you'd want to be cautious if you want to purchase items in those categories. Specifically, these are:

Motorized vehicles (aircraft, boats, recreational vehicles)
Heavy machinery and industrial equipment
Services
Classified ads
Travel vouchers and tickets
Real estate
Businesses for sale
Websites
Digital content and intangible goods
NFTs (Non-fungible tokens)
Products sold through Sotheby's

Check the merchant's feedback score

You should always make sure that the merchant you're trying to purchase products from has a good feedback score, especially if you plan to buy expensive products. That's not to say that merchants with fewer feedback notes are inherently bad. A good tip when you're checking a merchant's feedback score is to always look at the negative reviews instead of the positive ones, and see if there are any recurrent situations, such as the seller not delivering items, sending broken products, or knock-off replicas, and such.

Ask for more details on products

Asking for more pictures of products or even videos is not unheard of and can save you from a lot of unpleasant situations. If the seller is willing to cooperate, you can ask them to send you a picture of the product's acquisition form (if available) and the product's serial number. Most manufacturers offer online services where you can type a product's serial number and check if it's authentic or not.
Avoiding eBay scams – CONCLUSION
To wrap things up, whether you're a seller or a buyer on eBay you should always be aware of what you're getting into, seeing as there are a lot of scammers who are just set to make a quick buck out of you. Unfortunately, most scams are successful, which is precisely why caution must be exercised.
Despite the fact that eBay and PayPal offer handy seller and buyer protection programs, scammers still count on human error to bend rules to their benefit. Our guide is merely a reminder that scammers exist, and a useful tool you can use to become aware of the most common tricks scammers could try to pull on you and avoid them as best as you can.