How To Get Ubuntu 2D Unity Desktop
The Ubuntu 11.04 has entered the alpha stage and is now available as an upgrade for Ubuntu 10.10. With the coming changes in the upgraded Ubuntu desktop experience, it is worth checking out its Mac style 2D unity interface. In this post we will tell you how to install unity 2D in Ubuntu 11.04.
To get started, open a Terminal window from Applications –> Accessories and enter the following commands.
sudo add-apt-repository ppa:unity-2d-team/unity-2d-daily
sudo apt-get update

sudo apt-get install unity-2d
This will install the required dependencies to run Unity 2D.
After that, log out and select Unity 2D before logging back in (as shown below).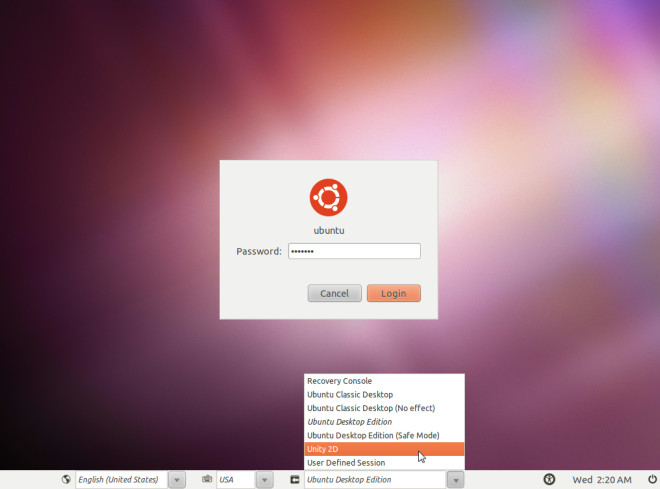 This will allow you to get the Unity 2D experience for your Ubuntu operating system. It is worth mentioning here that having the unity 2D experience might not be as convenient as one might expect, as application menus are shown on the upper panel like Mac OS. Moreover, menus on the side can be a bit difficult to get used to, particularly for users who might be new to using sidebar panels.