Use Appnr To Install Applications In Ubuntu Linux
APT (Advanced Package Tool) is a tool which is used to handle the installation and removal of different software in Ubuntu and Debian. APT uses the concept of repositories in order to find software and resolve dependencies. Now what if you don't have enough technical knowledge to work with APT or you are newcomer to Ubuntu? This is where Appnr comes in. It is web based tool which is used to install application in your Ubuntu in a very easy way and one of the perks of Appnr is that it always installs the latest available release of any particular software.
If you want to install applications using Appnr, then AptURL Protocol Handler and a Web browser support are required. You must have AptURL protocol enabled in your system. Please note that it is enabled by default in Ubuntu, but still if you are unable to work with it, you can enable it by running following command in terminal.
sudo apt-get install apturl
Thats all needed, now visit Appnr's official site to install packages in your system.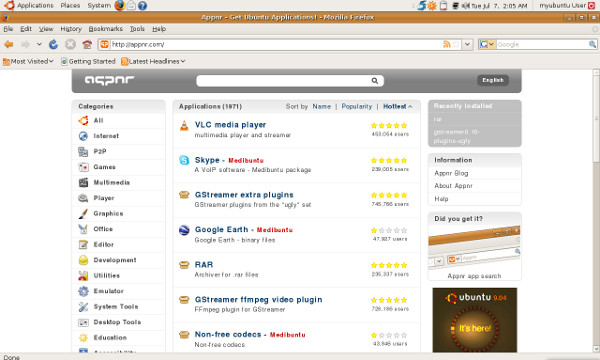 Now, lets explore its web interface a little, on the left side there are categories , you can click at any category and available program of this particular category will be displayed in the right side window. Let see how can we install VLC Player using Appnr, first of all click at Player in left side window, then select VLC media player and click Install.

It will ask you to confirm installation, Click Install and it will take some time to install VLC.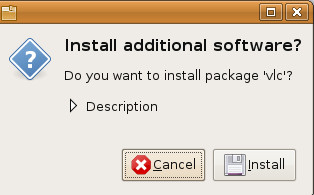 Thats all, wasn't it easy? Enjoy!