We are reader supported and may earn a commission when you buy through links on our site.
Learn more
How to Access Blocked Sites in UAE / Dubai Easily with a VPN
The United Arab Emirates has fantastic Internet infrastructure, but it unfortunately comes with a ton of restrictions on what websites you can and can't view.
If you're living in or traveling to Dubai and don't want to deal with website blocks, get a VPN. Today, we show you how to get started unblocking sites in the UAE in just a few minutes.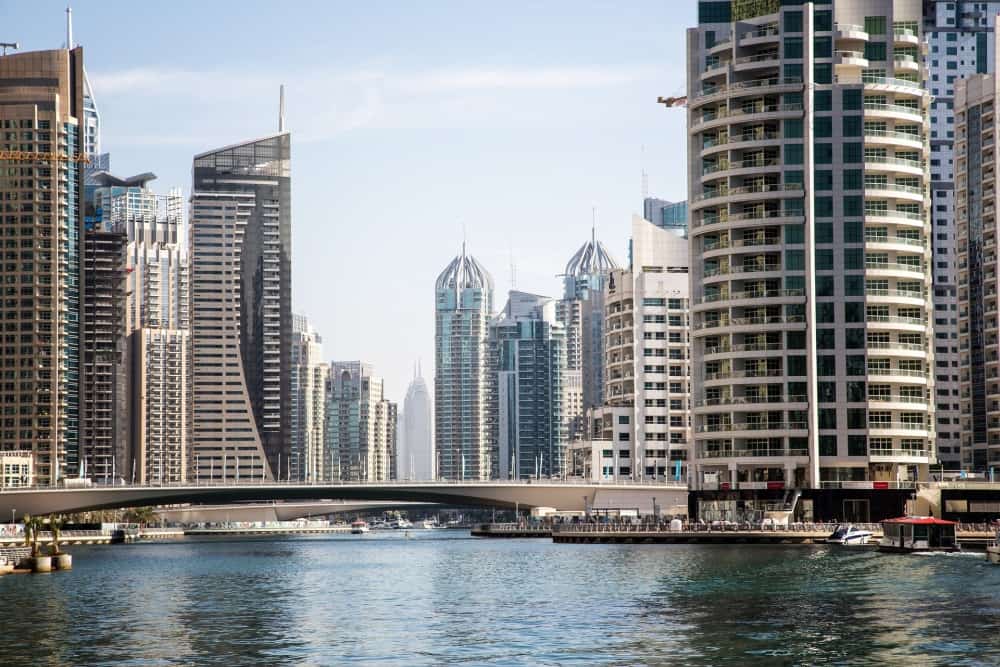 Internet freedoms are under attack in regions around the world. This is especially true for Dubai and the United Arab Emirates (UAE). Travelers passing through the country along with local citizens are finding their access to multiple websites and services is suddenly restricted, forcing them to seek alternative methods to preserve online freedoms. You can't access Instagram from UAE, for example, and both WhatsApp and Skype are blocked in Dubai, as well.
Use these trusted VPNs to securely access blocked sites in the UAE:
NordVPN – Best VPN for UAE – NordVPN's powerful encrypted server network smashes through geoblocks and UAE website restrictions with ease.
Surfshark – Unlimited simultaneous connections, adblocking, and obfuscation on every server.
ExpressVPN – One-button interface, blazing fast network speeds, and strong cryptography.
CyberGhost – Ideal for heavily censored countries thanks to a completely self-owned and operated server network.
How is anyone supposed to use the Internet in UAE? By grabbing a safe and reliable VPN, deploying it on every device you own, and using it to unblock services like Twitter and Snapchat in Dubai. VPNs are incredible tools that make it easy to protect your privacy and access blocked websites in UAE and beyond. If you want to maintain open access to the Internet, we've got all the information you need to know about choosing the best VPN for UAE, complete with instructions on how to access blocked services such as Spotify in Dubai!
30-days money back guarantee
How to shop for the best VPN unblocker
Accessing blocked sites in Dubai / UAE may not be as complicated as you think. Thanks to the worldwide presence of VPNs, it's shockingly easy for anyone to protect their data and unblock websites, social media outlets, and streaming services on a wide variety of devices from just about anywhere in the world.
VPN features you need for unblocking
Not all VPNs are as effective at unblocking as others. Some services offer better encryption or privacy features, some are made for faster speeds, and some focus on accessibility on mobile devices and platforms like Fire TV. Before you jump in and start looking for a VPN, you need to know which features are most important for securing your identity and accessing blocked sites in UAE / Dubai.
Best VPNs to access blocked sites in UAE and Dubai
We used the criteria listed above to evaluate the top VPNs on the market, ranking them according their effectiveness as unblocking websites and web services in the UAE. The results are below, each of which is fast, secure, and extremely easy to use!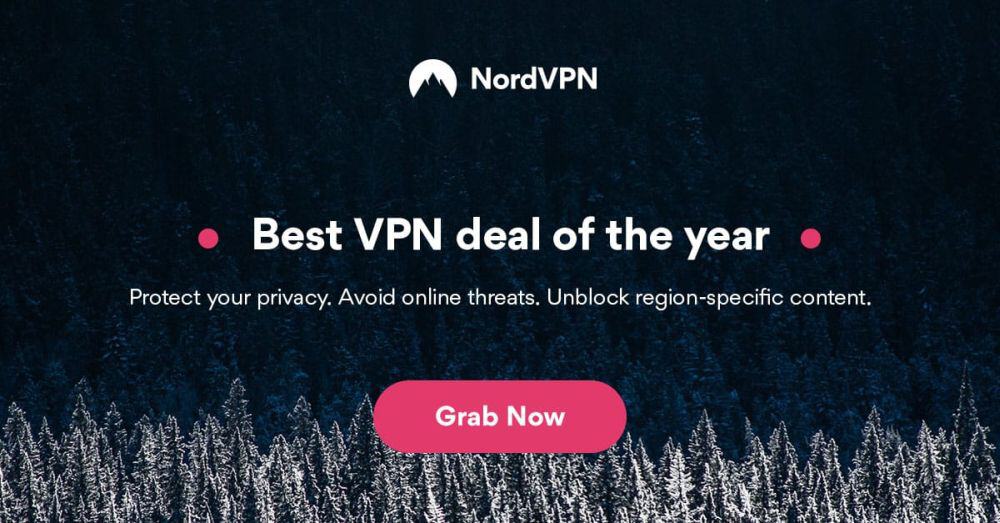 NordVPN is a fast, secure, and popular VPN trusted by countless users across the globe. The company runs a large network of servers to offer incredible unblocking features regardless of your location. As soon as you join NordVPN you'll have full and unlimited access to over 5,500 servers in 58 countries, one of the largest networks in the business. This variety delivers incredible speeds no matter where you connect from, and it allows NordVPN to offer powerful privacy features like double encryption, protection from DDoS attacks, and onion routing over VPN.
NordVPN comes with everything you need to stay safe online, all while unblocking your favorite websites and services. This includes 256-bit AES encryption, DNS leak protection, an automatic kill switch, and a zero-logging policy on time stamps, DNS requests, IP addresses, and traffic. It's extremely easy to use on any device, as well, all thanks to lightweight but powerful apps for PC, Mac, Linux, iOS, and more. When you need solid, fast protection, and unparalleled unblocking features, you can't go wrong with NordVPN.
Read our full NordVPN review.
Pros
SPECIAL OFFER: 2-yr plan (68% off - link below)
No bandwidth caps
Allows up to 6 devices to be connected at once
"Double" data protection
Live Chat Support.
Cons
Some servers can be unreliable
Can't specify City or Province in App.

Surfshark is a privacy-focused VPN with ample provisions needed to blast through website blocks in the UAE and Dubai. The core offering is a respectable network numbering 800+ servers across 50 countries, backed by the most powerful commercially available cryptographic cipher: 256-AES-GCM. Tunneling is handled through OpenVPN, IKEv2/IPSec, WireGuard, or even Shadowsocks if you're on a Windows device.
This is a potent combination for spoofing a foreign IP address and unblocking sites the United Arab Emirates doesn't want you to see. But Surfshark doesn't stop there–they want to make sure you have every tool at your disposal to beat government censorship as it evolves.
No matter which server you pick, Surfshark auto-detects any network restrictions like DPI, and enacts countermeasures like Camouflage obfuscation or even the powerful NoBorders anti-censorship method. And with a strict no-logging policy plus RAM-only servers, you can count on your VPN not to hold onto records of your activity which could be used to identify you.
Pros
Every server optimized for unblocking Netflix, BBC iPlayer, Hulu, and more
Unblock Netflix on any server, no more picking and choosing
Accepts all major credit cards, Apple, Google, and Amazon Pay, PayPal, and even Bitcoin
Favorable BVI jurisdiction guarantees no logs kept
Refund requests are simple and fast–no waiting or hassle.
Cons
Overall, not much to complain about
Apps may be too simplistic for power users.
Read our full Surfshark review.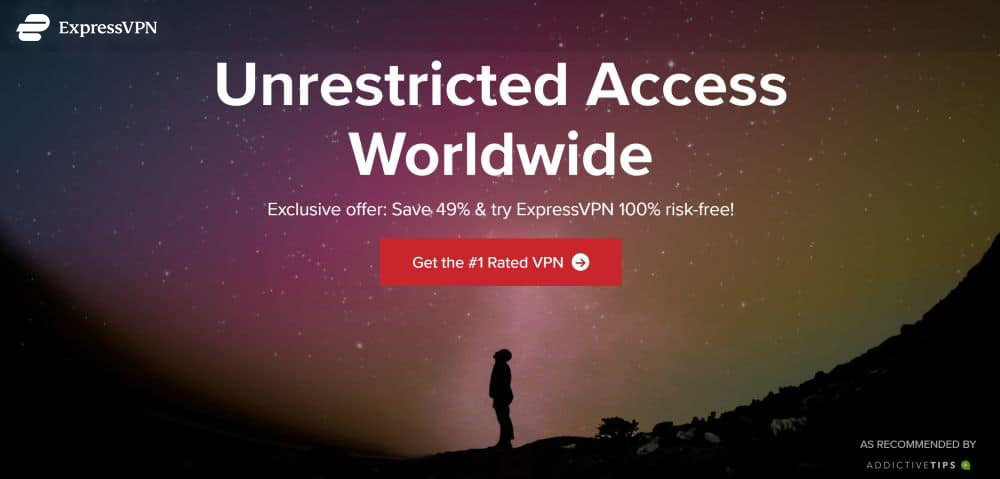 ExpressVPN is one of the easiest to use VPNs on the market, making it perfect for accessing blocked sites around the world. It has a strong reputation among privacy advocates, and it runs like a dream on PC, Mac, iOS, Android, Linux, and other devices. To keep your data secure with ExpressVPN, all you need to do is sign up, launch the app, then sit back and enjoy a private, free, and open Internet experience.
ExpressVPN offers a great selection of privacy features to keep you safe. Data is always secured with military-grade 256-bit AES encryption. It's also backed by a strict zero-logging policy on all traffic, DNS requests, and IP addresses and is protected by an automatic kill switch and DNS leak prevention features. All of these work with ExpressVPN's massive network of over 3,000 servers in 94 different countries, giving you a fast and secure connection anywhere in the world.
Read our full ExpressVPN review.
Pros
Unblocking Netflix, iPlayer, Hulu, Amazon Prime
Super fast servers (minimal speed loss)
Torrenting allowed
Strict no-logging policy
24/7 Customer Service.
Cons
Month-to-month plan has high cost.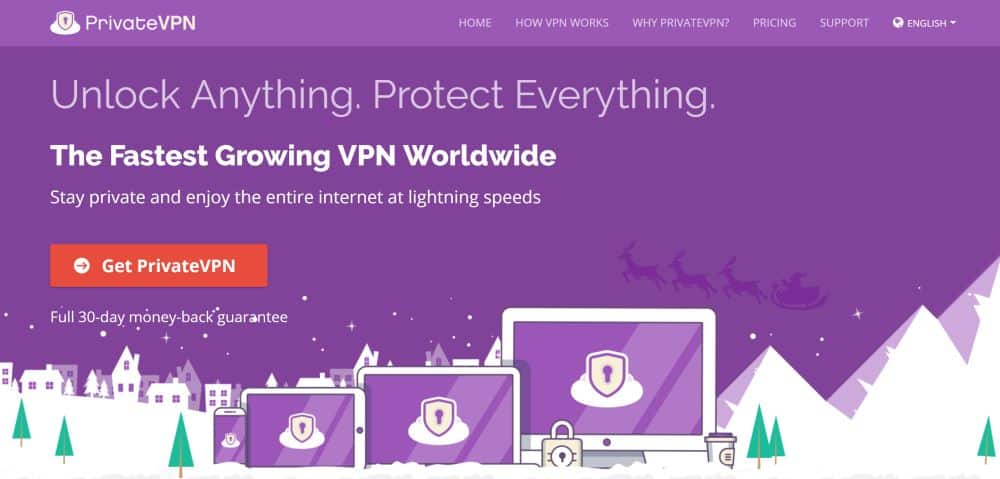 Security, speed, and simplicity. PrivateVPN focuses on these three features at the core of its service, creating an ideal environment for users to unblock websites and stay safe each time they go online, all with a few quick clicks. With PrivateVPN you'll be able to surf and stream in complete privacy on PC, iOS, Android, Mac, Linux, Fire TV, and plenty of other platforms. It's easy to connect to a secure server so you never have to worry about your online privacy again.
PrivateVPN operates a small but reliable network of more than 150 servers in 60+ countries, enough to give you good location variety and speeds without sacrificing quality. Data is locked down with 256-bit AES encryption to keep your connection safe, and an automatic kill switch and DNS leak protection along with a zero logging policy on all traffic ensure your privacy is never at risk. Anything you unblock or access while connected to PrivateVPN remains anonymous.
Read our full PrivateVPN review.
How to use your VPN to view censored websites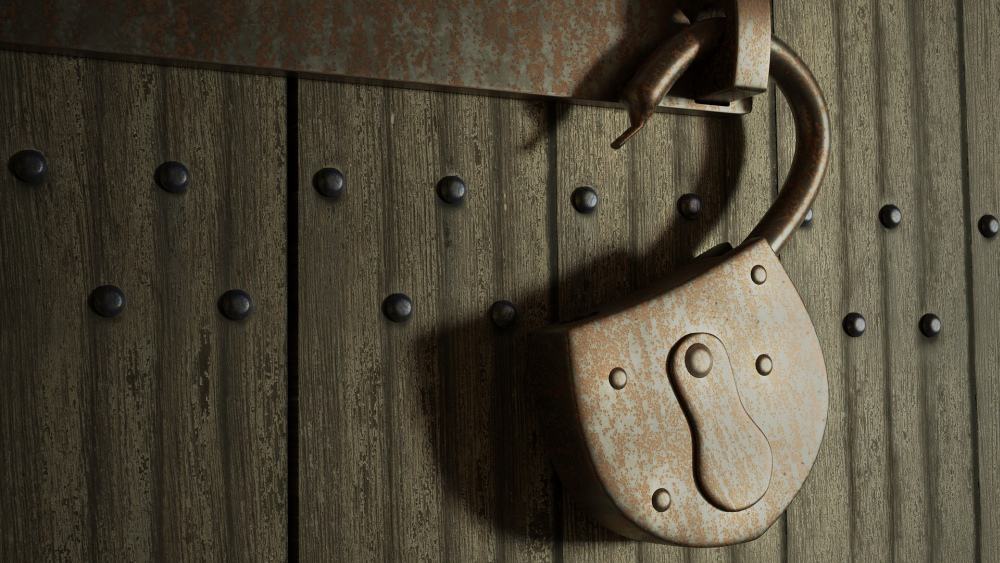 VPNs are the best way to unblock websites, VoIP services, and other content in just about any country, including the UAE. They also provide a ton of extra benefits to make your online experience faster and smoother than ever. Installation is a breeze, too, since most VPNs come with quick one-click installers for most devices.
To get started, open a web browser on a PC or laptop and sign into your VPN account. Even if you plan on using a VPN on your smartphone, it's a good idea to start on PC, since it's more secure, and you can send links to other devices with ease. Plus, signing in with a full keyboard is a lot easier.
Now download the app for your device. You can often find official smartphone VPN apps on the iTunes App Store or Google Play, but to make sure you get the correct version and not a fake, it's best to get a link directly from the VPN site itself.
Install the VPN on your device, launch the software, then sign in using your account details. Most apps will automatically connect to the fastest server as soon as you open the software. It will take a few seconds to resolve the connection, but once it's ready, all of your data will be encrypted and secure.
Now you're ready to access blocked sites. Open up a web browser and type in the address you couldn't visit before. If your VPN connected successfully, the page should immediately load without any issue.
Legal issues with VPNs and unblocking in UAE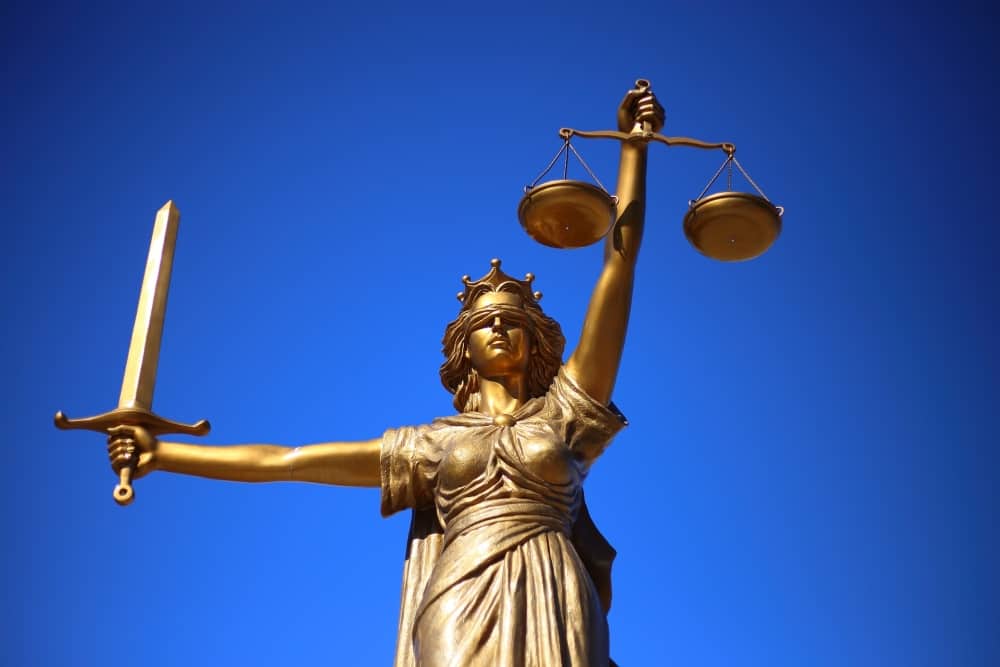 There's plenty of controversy and confusion surrounding the use of VPNs in Dubai. We'll clear up some of the confusion in the sections below.
Social media and VoIP in Dubai
Programs like FaceTime, Skype, Messenger, Snapchat, and WhatsApp are strictly controlled in the UAE and Dubai, along with several social media sites such as Facebook and Twitter. Telecom operators Etisalat and du were ordered by the government to enact the blockade in 2016. It doesn't matter if you're a citizen or simply a visitor, if you're in Dubai or the UAE and you try making a VoIP call, you won't have access.
The good news is none of these services are specifically illegal in the UAE. If you can access the programs, even through a VPN, the consensus is you're free to use them. We suggest double checking this before utilizing a VPN yourself, as the nature of regulations on digital services like VPNs is constantly changing.
Do I need a UAE IP address to unblock sites?
VPNs work from most countries in the world, all by connecting to non-local servers placed in hundreds of unique locations. One of the reasons they're so good at unblocking sites is they have very few requirements for use. You don't need a specific device or specific hardware specifications, just run an app and connect, then you're ready to unlock fresh new content.
For the most part, users in Dubai will have no issues accessing blocked sites with any IP address they choose. In fact, if the site in question is specifically blocked in the UAE, you may need an IP address from another country to access it in the first place. This leaves VPN users free to select the fastest server available, even if it's located on the other side of the world.
Is it legal to use a VPN in Dubai?
The laws in the UAE regarding the legality VPNs are widely misunderstood and misrepresented on the Internet. Most of this stems from a 2016 amendment to a federal law that forbids the use of a "false IP address or third party address … for the purpose of committing a crime or preventing its discovery".
At first glance, this regulation sounds like it bans the use of VPNs. It's a bit more complicated than that, however. Technically speaking, the UAE ruling doesn't make it illegal to use a VPN to surf, stream, chat, unblock sites, or connect to private networks. As long as you aren't trying to do something illegal with the VPN, there's no harm in using them. You can have a "false IP address" just as long as you don't use it to commit any crimes.
As always, you are responsible for making sure the laws of your country do not forbid access to the Internet through a proxy service such as virtual private networks. A VPN does not give you license to do as you please on the Internet, nor will it provide protection if legal action is taken against you. Addictive Tips does not condone any action that may break the laws of any country.
What about free VPNs for unblocking?
It's technically possible to use a certain free VPN services to access blocked sites in the UAE. The truth the matter, though, is you want to avoid no-charge VPNs whenever possible. They're almost always slow, unreliable, finicky, and in some cases, downright dangerous to your online privacy and security.
Free VPNs usually come with severe bandwidth restrictions that throttle maximum speeds and cut off downloads the minute you reach the limit. Some also block torrent, P2P, and VoIP traffic, making them practically useless for a variety of online activities, including Skype and WhatsApp.
In addition, many free VPN companies have been caught collecting and selling user data to third parties. They have no incentive to actually protect your information, as they can make far more money selling data to the highest bidder instead. If you use a free VPN, there's a real possibility of having your identity collected and sold without your consent.
Other ways to access blocked sites in Dubai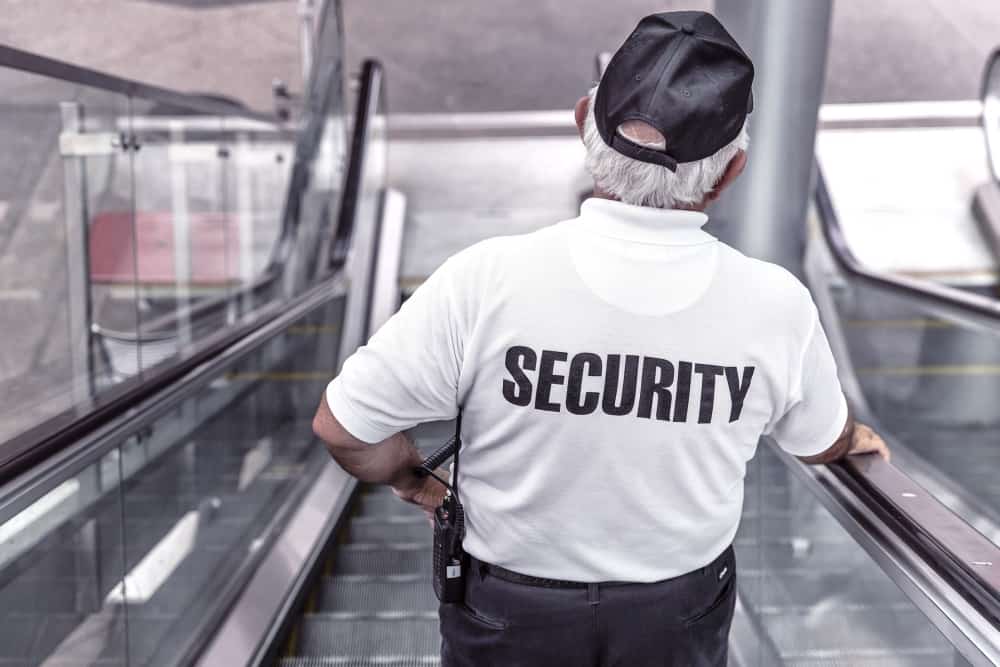 VPNs are incredible all-purpose tools that can unblock just about any site you attempt to access. In the rare case that something remains locked, however, here are a few suggestions for breaking through the censorship firewall with ease.
Port switching – Countries like the UAE block websites, Snapchat, WhatsApp, Skype, Viber, and other services by locking access from certain data ports. Some VPNs let you switch ports from their software, though, which is an easy way around this restriction. Try out TCP or UDP ports 80 or 443 if the default settings aren't working. Check your VPN's support page if you need help locating these settings.
Different encryption protocols – Most VPNs use the OpenVPN protocol to encrypt traffic. If this protocol is blocked, however, you may want to switch protocols to break through different barriers. Try either L2TP/IPSec or PPTP modes in your VPN's software, if they're offered.
SSH tunnels – Using an SSH tunnel requires more technical knowledge than most site unblocking methods, but it's an extremely effective way to hide your traffic. Download SSH Tunnel for iOS (limited use free version) or SSH Tunnel for Android (root required for some features) to get started.
SSL tunnels – SSL tunnels offer a higher degree of privacy than a standard VPN, but they're difficult for the average user to install. The best way to use an SSL tunnel is to download stunnel on your mobile device and set it up to run in the background.
Tor Browser –Tor leverages onion routing to wrap data in multiple layers of encryption before sending it through a multi-node anonymizing network. In practice, it means you can access any website you want without divulging your identity, making it almost perfect for unblocking sites. Learn more in our guide How to Use Tor: A Guide to Getting Started.
Conclusion
Accessing blocked sites from inside the UAE and Dubai is a lot easier than most people might think. With the right tools and a few minutes of setup time, anyone can break through censorship restrictions, access content from other countries, or even stream movies in other regions, all with just a few clicks.
Do you use any methods for accessing blocked sites in Dubai that we didn't mention here? Share your knowledge in the comments section below!