We are reader supported and may earn a commission when you buy through links on our site.
Learn more
Best VPN for Kodi in 2021 – Reviewed for Speed, Privacy and Security
Kodi is one of the best streaming services around, but you'd better not use it without a VPN to hide your activity online. If you're worried about copyright trolls, ISP throttling, or geo-blocks, you need the best Kodi-compatible VPN on your device. Today, we review the fastest, most secure providers on the market to enhance your Kodi media center.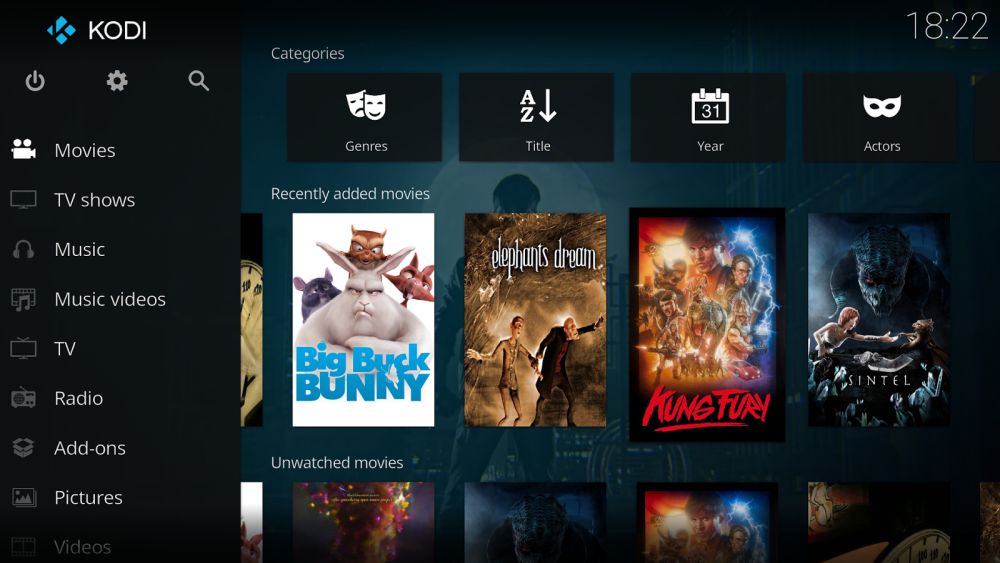 Kodi is one of the most user-friendly and extensible media players on the market. The free and open source software is available for nearly every modern device and makes it extremely easy to download and stream music, movies, and other media at home and on the go. Just search for content or load your own files and start watching.
Using Kodi isn't without its caveats, however. Sending so much unencrypted data across the internet carries some privacy concerns, especially if you use torrent or P2P networks on a regular basis. This can set off red flags with your internet service provider and may even lead to account termination. Accessing geo-blocked channels and content is also difficult with an out of the box version of Kodi. Fortunately, pairing a virtual private network (VPN) service with Kodi neatly tackles both issues. Not only does they provide encrypted, anonymous traffic, but VPNs also let you sidestep region blocked content with a quick click of the mouse.
Short on time? Here are the best VPNs for unblocking fast, secure Kodi streams:
NordVPN – Best for Kodi – NordVPN is uncompromising on security, with military-grade encryption, powerful specialty servers, and a Network that covers the globe thousands of nodes deep. It's the perfect solution for bypassing geoblocked Kodi streams.
Surfshark – Snappy and responsive apps, powerful tunneling, and censorship-beating provisions make this a solid streaming solution for Firestick.
ExpressVPN – For a couple extra bucks a month, you can get the fastest VPN speeds and buffer-free streams.
IPVanish – Probably the best-known provider in the Kodi community, and remains a solid choice to this day.
CyberGhost – Privacy made simple with an intuitive, colorful UI.
StrongVPN – Good balance of performance, privacy, and available virtual IPs to spoof.
Today, we're reviewing the top VPNs for Kodi, and emphasize on those that put speed, privacy and security high on their list. We'll also go into the PROs and CONs for each one so that you can make a savvy decision for a service that works seamlessly with your preferred device.
30-days money back guarantee
Evaluating the VPNs
Using a VPN with Kodi has a few special requirements over standard web browsing VPNs. Since you'll be downloading and streaming a lot of large files, data speed is a high priority, as are bandwidth and file type limitations. We took these and several other factors into consideration when choosing our list of recommended VPNs for Kodi.
Top VPNs for fast, secure Kodi streams
If you'd rather not be the target of copyright trolls unfairly bullying you for using Kodi, use one of these recommended providers for optimal security and speed: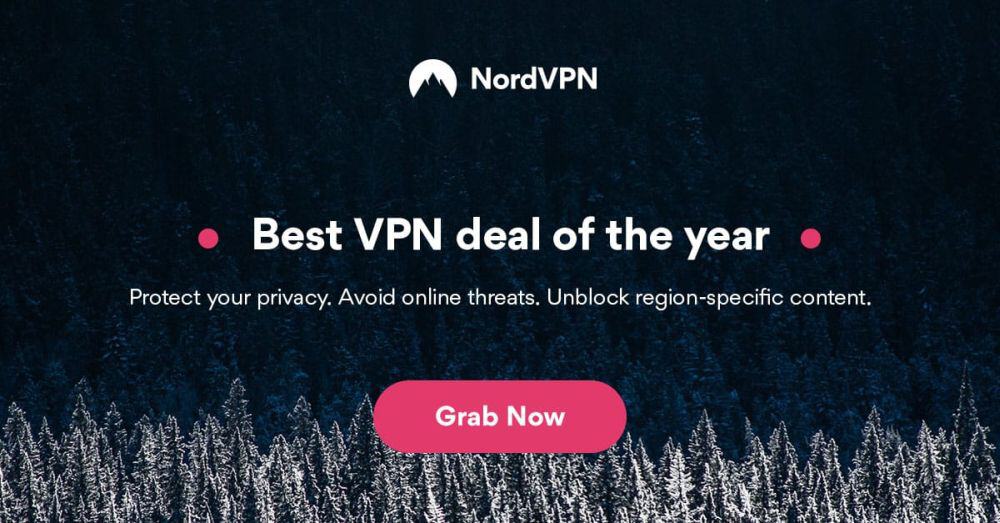 NordVPN is known for its unrestricted traffic policies and long lasting reliability. The service features double data encryption that does exactly what you'd think: encrypts data once, then encrypts it a second time. This, combined with a strict zero-logging policy, bitcoin payments, and an automatic kill switch to shut down software if your connection vanishes, makes NordVPN one of the best choices for security and privacy minded users.
Over 5,500 servers in 58 countries give plenty of options for avoiding region blocks, and a complete absence of file type and bandwidth restrictions means you'll be able to stream movies all you like.
All NordVPN plans include the entirety of the service's features billed at a flat monthly or yearly rate. Device support includes Windows, Mac OS X, iOS, Linux, Blackberry, and Android. NordVPN also boasts some of the lowest rates around, perfect if you're looking to test the VPN waters without making too much of an investment.
Read our full NordVPN review.
Pros
Highly affordable plans
Extensive server park of over 5,400 different servers
Zero leaks: IP/DNS/WebRTC
Retains no metadata of your browsing
Great customer service via chat.
Cons
Some servers can have average d/l speeds
Refund processing can take up to 30 days.

Surfshark has a few things going for it to entice Kodi users to make the switch to their service. First, they have apps natively available on the Amazon Fire TV stick, the primary Kodi-streaming device. That means no sideloading or jailbreaking, just plug-and-play functionality.
Indeed, using Surfshark is an exercise in simplicity, with three neat menus dividing their 800+ server network into categories: standard, static IP, and multi-hop. The latter two are extremely useful for sneaking past harsh censorship, but the standard connections are no slouches, either. With 256-AES-GCM encryption, obfuscation on every server, plus a battery of failsafes including a kill switch and protection against IP, DNS, and WebRTC leaks, there's no way your Kodi traffic will escape into the wild unprotected.
And of course, Surfshark guarantees no logging ever–their RAM-only server network physically prohibits the practice, anyway.
Pros
Unblock 15 international Netflix libraries, including the US and Japan
Over 800 servers in 50 countries worldwide, and constantly growing
30-day satisfaction guarantee
Based in the British Virgin Islands, where there are no data retention laws
Helpful 24/7 live chat with an actual human being.
Cons
Server network is not nearly as expansive as major competitors
Apps don't allow for much manual fiddling for power users.
Read our full Surfshark review.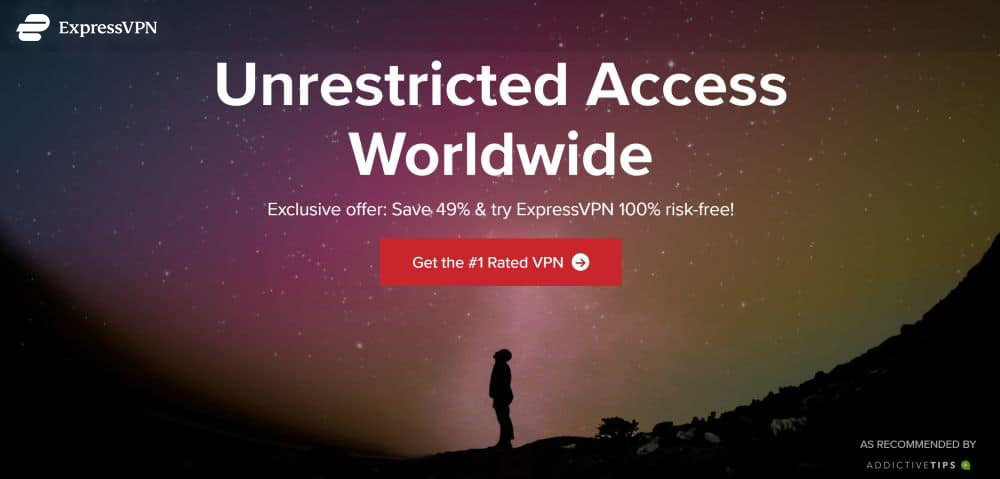 ExpressVPN aims to make VPNs a little more accessible to the general public. The service touts fast speeds and strong security along with instant set-up for Windows, Mac, iOS, Android, routers, and Linux.
There are over 3,000 servers in 94 countries spread across the Americas, Asia, Europe, Africa, and the Middle East, great for anonymity as well as circumventing region locked content and censorship. You also get unlimited speed, unlimited bandwidth, and no restrictions on what types of files you stream or download. Finally, ExpressVPN boasts strong encryption, IP address masking, and zero-logging policies, making it a solid choice for anonymous and secure VPN usage.
ExpressVPN plans include all of the above service features for a flat monthly or yearly rate. Platform support includes VPN software for Windows, Mac, Android, Linux, iOS, routers, and even Blackberry devices.
Read our full ExpressVPN review.
Pros
SPECIAL OFFER: 3 months free (49% off - link below)
94 countries, 3,000+ servers
Very simple and easy to use
Strict no-logs policy
Live chat support available.
Cons
Max 3 simultaneous connections
Slightly more expensive than some other options.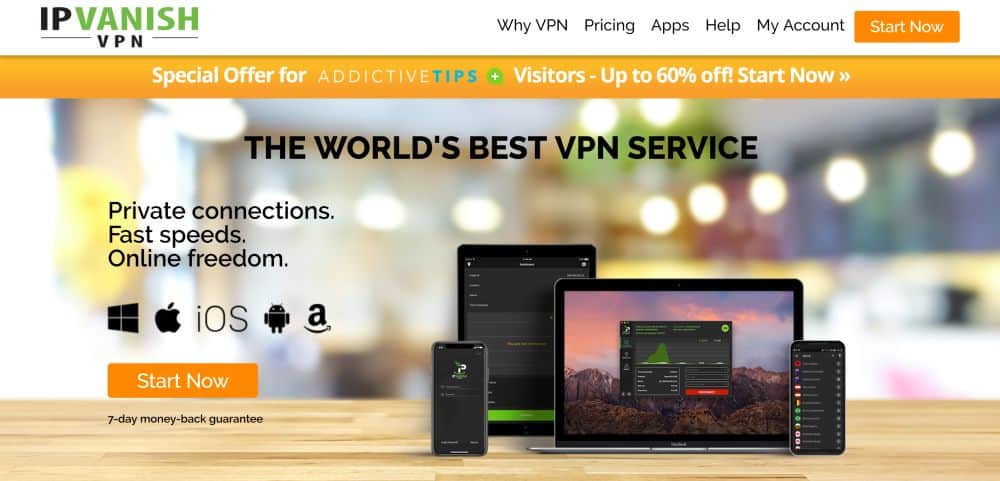 IPVanish has a strong focus on speed, security, and privacy. The service delivers true anonymity by using over 40,000+ shared IPs spread across 1,300+ servers in over 60 countries.
This unrestricted network also allows users to get around censorship efforts put in place by universities, employers, and governments. Unlimited bandwidth makes streaming movies a breeze, and IPVanish doesn't restrict P2P or torrent traffic, opening up your entertainment options considerably.
Add to that 256-bit AES encryption and a strict zero-logging policy and you've got the makings of a fantastic VPN tailor made for Kodi.
IPVanish are one of the few VPNs that have their own server network. This gives them full control over speed and security.
All IPVanish plans include the above features and can be billed by the month or annually. Device support includes Windows, Mac OS X, iOS, Android, Ubuntu, Chromebook, and router software.
Read our full IPVanish review.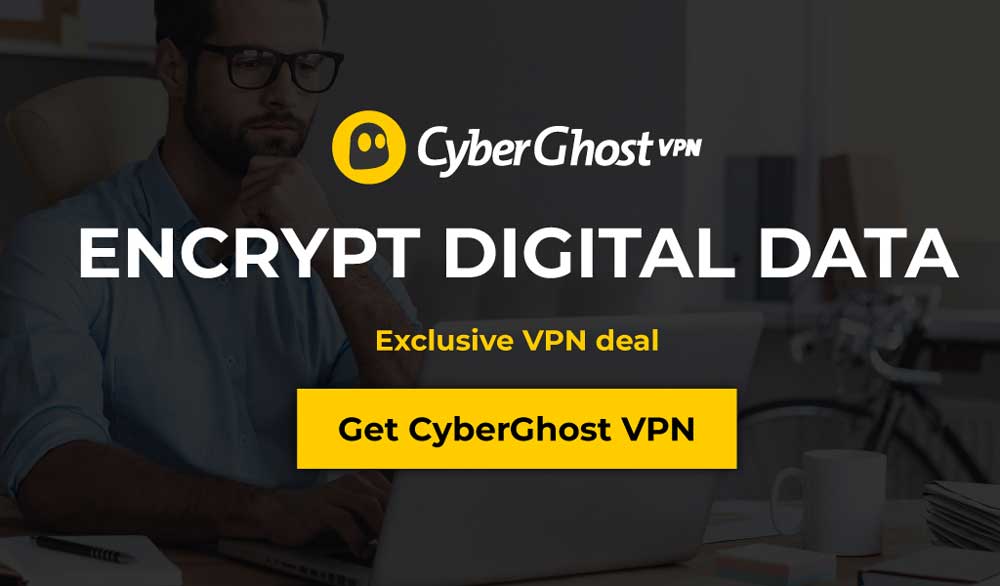 CyberGhost stands out in a crowded marketplace for its emphasis on usability. Upon launching the app, you'll be greeted by 6 simple options: "Surf Anonymously", "Unblock Streaming", "Protect Network", "Torrent Anonymously", "Unblock Basic Websites" and "Choose My Server". Because keeping out of the crosshairs of overzealous copyright trolls is a Kodi user's number-one priority, a single click on the first option will initialize a battery of VPN configurations tailored to keeping your connection 100% anonymous and private.
256-bit AES encryption locks down every packet of data that leaves your device, while an automatic kill switch ensures that your defenses are always up–even if your VPN connection gets temporarily interrupted. Backed by CyberGhost's incredible no-logging policy (they don't even keep the email you use to sign up), and you'll never have to worry about leaving any tracks behind for third-parties to identify you by.
Worried about performance? Don't be–with a server network spanning 5,500+ servers in 80 countries (and growing all the time), you'll never have to settle for a sub-optimal connection in terms of speed and reliability. Kodi lovers rejoice with wide app availability on Windows, Mac, iOS, Android, Firestick, Chrome OS, Linux and more.
Read our full CyberGhost review.
Pros
Unblocks US Netflix, Amazon Prime, YouTube, Hulu
Compatible with TOR
Robust encryption standards
Strict no-logging policy
24h support.
Cons
Can't unblock some popular streaming sites.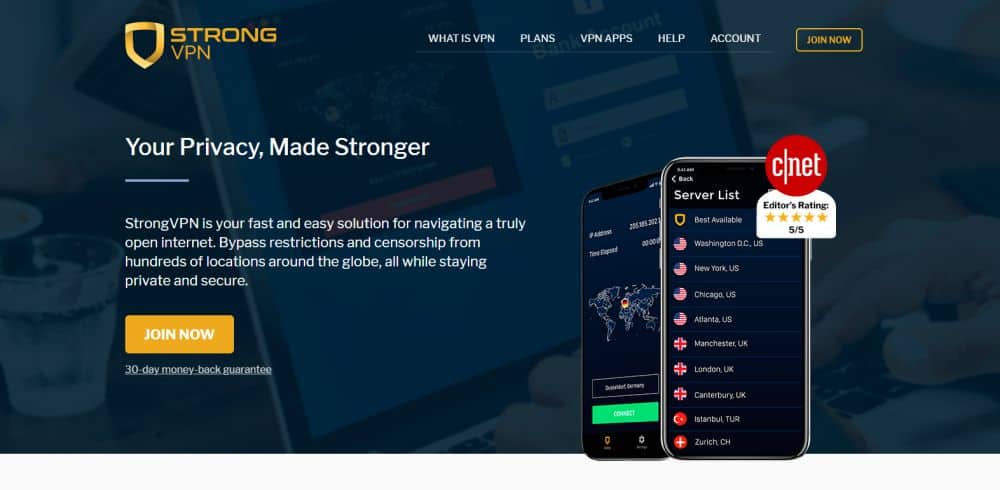 StrongVPN is all about privacy and freedom. The service works to encrypt each connection with PPTP, L2TP, SSTP, and IPSec protocols for reliable anonymity along with a strict zero-logging policy.
The server distribution covers more than 650 servers in 20+ countries, which is a little shallower than some services but still provides plenty of options for getting around censorship or regional restrictions. Total privacy mixed with unlimited bandwidth also makes for a great torrenting and streaming VPN, which pairs nicely with Kodi.
StrongVPN features several VPN packages billed monthly or yearly. Software support includes Windows, Mac, iOS, and Android devices. StrongVPN also features a StrongDNS option for users who need a little extra speed.
How to Spot a Bad VPN
The age of privacy awareness has attracted a host of unscrupulous providers looking to take advantage of new users. This has led to a swarm of unreliable and dangerous services that collect, sell, and trade user information to turn a profit. Fortunately, a little research is all it takes to stay a step ahead of these bad eggs.
The first and most important rule for VPNs is this: free is always a bad idea. It may sound tempting, especially if you're not sure if a VPN is really necessary, but it never pays off in the end. Free VPN services have no incentive to encrypt your data or keep it private. Most of them have hidden data caps, throttled download speeds, and blocked file types, which make using Kodi nearly impossible. As a rule, if a VPN offers free or nearly free service, you should pass. The privacy risks just aren't worth it.
When researching a potential VPN, your first concern should always be encryption and logging policies. Anything other than full encryption and zero-logging is unacceptable, even when using Kodi. Check the provider's FAQs and terms of service to see what their official word on the subject is. If no information is available, strike that VPN off your research list and don't look back.
A special consideration for using VPNs with Kodi are file type and bandwidth restrictions. Good VPNs state up front that P2P and torrent traffic is unmonitored and unlimited. Although restricting these downloads isn't necessarily a deal breaker, the vast majority of Kodi users find themselves relying on them from time to time. If there's any doubt, search for your potential provider's name with the phrase "torrent blocked" and see what other users are saying.
Do You Have to Use a VPN with Kodi?
While using Kodi doesn't require using a VPN, it's strongly recommended that you do. With online privacy becoming a greater concern, sending so much unencrypted personal data through the internet can raise red flags with your service provider, especially if you use P2P networks or torrents. Every online action leaves a trail of breadcrumbs, and that information can leave you vulnerable.
VPNs are inexpensive and easy to set up. They also provide extra features that work well with Kodi. Even if digital privacy isn't a concern, using a VPN can give you access to content and streaming channels normally blocked in your region. Traveling overseas and want to keep watching your favorite show? Switch your VPN to a home server and you're good to go. Certain Kodi extensions and channels also have region restrictions that can be sidestepped with a good VPN.
Setting Up a VPN with Kodi
Kodi can run on a wide variety of platforms, not just computers, laptops, or tablets. To encrypt and protect your privacy while using Kodi, you must have your VPN software installed on the same device. Not all VPNs will support some of the more unusual Kodi installation options (Amazon Fire TV Stick or Apple TV, for example), so you'll need to take extra steps to keep your information safe.
To ensure your non-standard Kodi devices are protected, you'll need to connect your router directly to your VPN service. The process will vary depending on your router brand and your VPN provider, but it generally involves opening a browser window to your router's configuration page and entering server/protocol information for your specific VPN. It may sound complicated and technical, but the process is actually very straightforward.
Occasionally you'll need a specific type of router or a stock router with special firmware installed. Check your VPN provider's support pages for more detailed information on securing your connection. Some VPNs even sell routers with custom software and VPN information entered already.
Alternative to VPNs
VPN services have gotten much easier to use in the last several years. Most offer quick one-click installations for desktop and mobile devices, so all you have to do is sign in and you're streaming safely. If you're not concerned about data privacy and just want to access geo-blocked content, there are a few services that provide quick workarounds.
A leading and reputable proxy service is Tunnelbear. It offers geo-blocking workarounds along with limited free usage for simple tasks like browsing or downloading a few files. If you're using a bandwidth heavy program like Kodi, however, you'll quickly use up the free download allocation and enter paid territory. It's also important to note that proxy services won't deliver the fast speeds or security advantages of a full VPN.
Conclusion
Today, we've review the whys and hows of using a VPN with Kodi. It's not simply a hard sell, we want you to understand how much Kodi is unfairly targeted by ISPs and copyright trolls; you WILL run into trouble on an unencrypted network–even if you're using Kodi to watch 100% legal streams (as you should be).
Which Kodi VPN appeals to you most? What will you watch with your encrypted Kodi connection? Let us know in the comments below.