We are reader supported and may earn a commission when you buy through links on our site.
Learn more
Best VPN App for China in 2021
You probably already know that you need a VPN in China, but the harder decision is choosing the best app that actually works. After all, the Great Firewall stops lesser VPNs in their tracks, so you need to make sure your provider of choice can punch through censorship. We review your best choices below.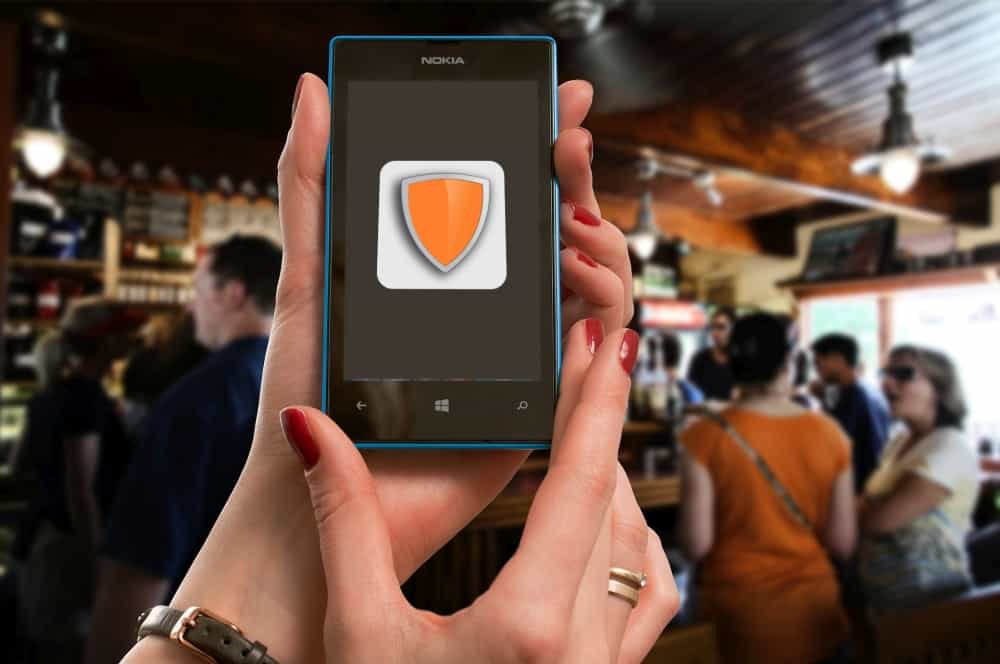 Can't seem to get through and access all of your favorite content in China? The government-imposed Great Firewall of China blocks thousands of foreign news and social media sites from local access, including BBC iPlayer, Facebook, Google, Wikipedia, Twitter, and Pinterest. These site blocks are so severe that even standard methods of bypassing firewalls often fail.
The only reliable solution is to seek the best VPN app for China so you can hide your identity and mask your traffic for free and open access to the web.
VPNs have a lot of hurdles to jump in China. These VPN apps are proven to not only break through the Great Firewall, but sidestep sophisticated proxy bans like Netflix's:
NordVPN – Best VPN for China – NordVPN has lead the fight against government suppression of the Internet around the world for years. Their unbreakable NordLynx encryption and powerful specialty servers enable ready access to the free and open Internet–even in China.
Surfshark – An affordable VPN confirmed working in China, thanks to its array of sophisticated automatic anti-censorship features.
ExpressVPN – One of the fastest VPNs, and a strong choice for bandwidth-starved Chinese networks. Enjoy quick connection speeds in total privacy with Lightway encryption on your side.
A VPN with good encryption can help unblock the Internet in China and abroad. All you need is a strong service that puts a premium on privacy, then you're safe and secure on every device you own, including laptops, desktop PCs, and both Android and iOS smartphones. With the best VPN app for China you can reclaim your privacy with just a few clicks, and we've got the full guide on how to do it.
30-days money back guarantee
Essential VPN features to stay safe in China
What makes a good VPN? For that matter, what makes a good VPN app? There are a variety of factors that go into these considerations, including encryption protocols, privacy policies, and overall accessibility. We'll break it all down below.
Not all VPNs can be used in China, and even some of the ones that do have trouble unblocking certain websites. You can follow all the tricks and tips you want, but at the end of the day there are a few vital criteria you need to pay attention to when selecting a VPN. We used the following features to research and rank our recommended VPNs in the following section.
What makes a good VPN app?
Even if the VPN itself is top notch, their apps may be rubbish. To choose a good VPN app, pay attention to the following features.
Good device support – Apps need to run on every device you own, especially smartphones.
Lightweight – If an app slows down your device, you won't want to use it.
Privacy extras – Things like DNS leak protection, an automatic kill switch, and multiple encryption protocols are all helpful for reliable web access in China.
Best overall VPN apps for Chinese users
Choosing the fastest, most reliable, and all-around best VPN app to use in China is a tall order to fill. We did the research and came up with the following services that fit the bill.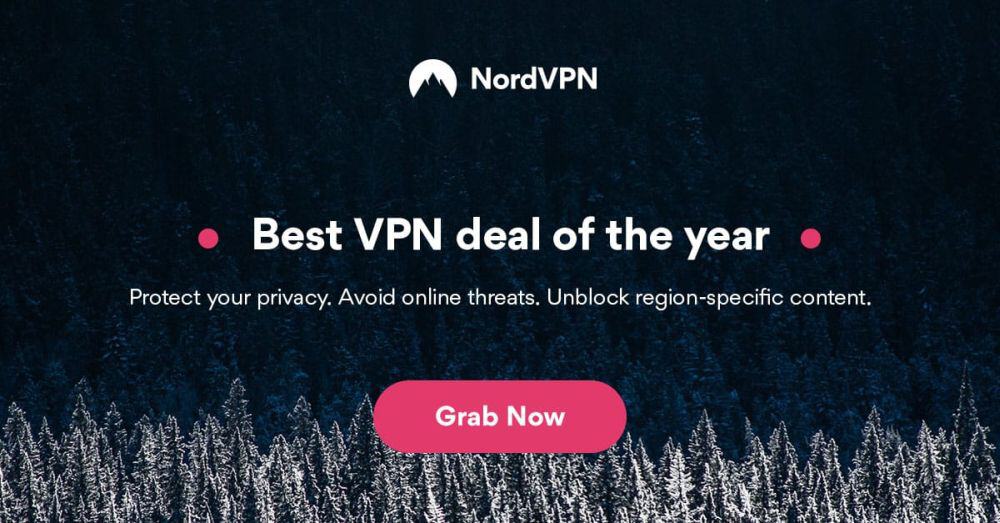 NordVPN is a popular VPN that runs a huge network of servers, making it a great choice for fast and reliable access in China and abroad. NordVPN users currently have full and unlimited access to over 5,500 servers in 58 countries, all available at the touch of a single button. You can also take advantage of NordVPN's unique privacy features such as double encryption, protection from DDoS attacks, and onion routing over VPN, all of which are perfect for protecting your privacy in China.
NordVPN's apps come with everything you need to stay safe on PC, Mac, Linux, iOS, Android, and more. All software includes 256-bit AES encryption, DNS leak protection, an automatic kill switch, and a zero-logging policy that covers time stamps, DNS requests, IP addresses, and traffic.
Read our full NordVPN review.
Pros
Unblocks US Netflix, iPlayer, Amazon Prime and other streaming services
Different IP addresses aervers
No IP/DNS leaks found
Based in Panama
Money back guarantee policy (30-days).
Cons
Sometimes slow in procesing refunds (but always do).

The newest and cheapest VPN on our list, but by no means the least. Surfshark has come a long way in a short time, growing its network to encompass a massive 3200 servers in 65 countries. Each connection is established via OpenVPN, IKEv2/IPSec, WireGuard or Shadowsocks (Windows and Android only), and guarded by the unbreakable 256-AES-GCM cipher. And with built-in smart DNS, blanket obfuscation, and the powerful NoBorders methods, there's not a government firewall nor site proxy ban that can stop you.
Especially important for Chinese users is Surfshark's excellent no-logging policy, privacy-friendly BVI jurisdiction, and RAM-only server infrastructure which wipes its memory of your usage metadata. Surfshark also offers IP/DNS/WebRTC leak protection, a kill switch, and the ability to set different VPN settings for specific Wi-Fi networks. Thus, Surfshark not only protects you against CCP surveillance, but against yourself as well.
Pros
Robust servers blast through geoblocks to access your favorite streaming sites
Every server is a speciality server
IP, DNS and WebRTC leak protection plus kill switch
Logging policy independently audited and verified
Refund requests are simple and fast–no waiting or hassle.
Cons
Speeds occasionally suffer a noticeable drop
Apps may be too simplistic for power users.
Read our full Surfshark review.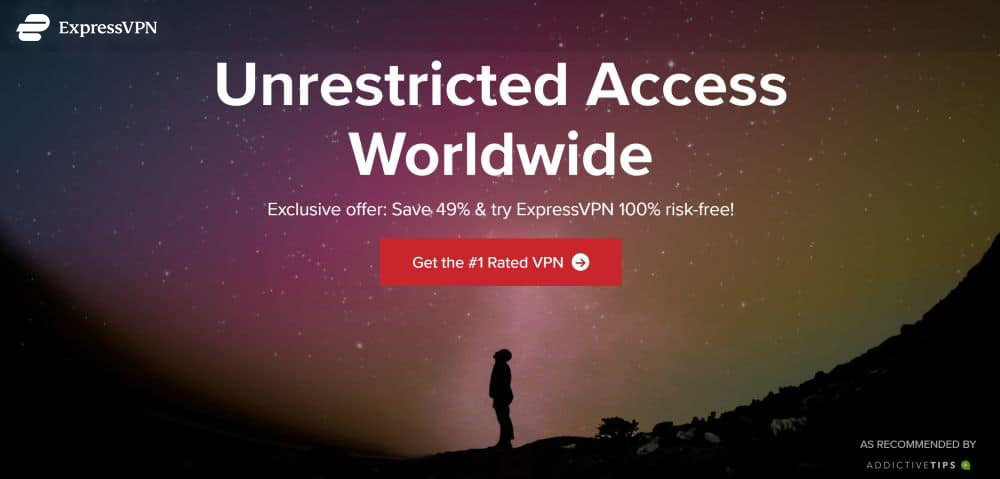 ExpressVPN has fast VPN speeds, smart software, lightweight app support, and an overall easy to use design, making it one of the best VPNs to use for all of your online privacy needs. ExpressVPN delivers incredibly fast connections for users around the world, making it easy to log in and watch movies or unblock social media sites with just a couple of clicks. It works like a charm on PC, Mac, iPhone, Android, and more, and it's one of the few VPNs that keeps an open connection through China's censorship firewall.
ExpressVPN secures data with military-grade 256-bit AES encryption backed by a strict zero-logging policy on all traffic, DNS requests, and IP addresses. Information stays protected by an automatic kill switch and DNS leak prevention features for impressive security, as well. All of these features work together alongside ExpressVPN's huge network of over 3,000 servers in 94 different countries to give you a fast and secure connection anywhere in the world, including China, Hong Kong, Taiwan, and abroad
Read our full ExpressVPN review.
Pros
Works with US Netflix, iPlayer, Hulu and other services
3,000+ super fast servers
No DNS/IP leaks found
Strict no-logging policy
Live chat support available.
Cons
Month-to-month plan has high cost.
VPN access in China
Whether you live in China or are just visiting, as soon as you connect to the mainland's Internet service, your data is being monitored and censored. This has led to most people within the country utilizing a VPN to protect their identity and unblock foreign sites quickly, safely, and efficiently.
Why are sites blocked in China?
China's habit of blocking websites, services, and social media outlets mostly boils down to politics. The local government cannot control foreign-owned services such as Google, Pinterest, or Twitter. The Great Firewall restricts local access to these sites, allowing the ruling party to push in-country services that fall under China's regulations.
It's unlikely that any site currently blocked in China will ever be restored to full, uncensored access for the general population. If you're using the internet inside of the country without a VPN, expect the following sites to be completely unavailable:
News and information sites in Asia, Europe, and the Americas
All Google products, including Gmail, Maps, and Search
Many VPNs operated outside of China
Facebook
Instagram
Pinterest
Skype
Tumblr
Twitter
WhatsApp
Wikipedia
YouTube
While it's frustrating to encounter these content barriers, a strong VPN with a lightweight app can break through the blockade and restore access to nearly all of the above sites.
How do VPNs unblock content?
Each time you log onto the internet, your device is assigned a unique string of numbers called an IP address. This digital address helps deliver content you request, just like writing your physical address on a letter. IP addresses also contain information about your current location, however, right down to the country and city you live in.
China's firewall utilizes IP addresses to block access to a list of external sites. If you have an IP address from China and try to log onto Pinterest, YouTube, or any other forbidden website, you'll simply be denied.
VPNs use anonymous IP addresses to counteract China's censorship efforts, replacing your real IP with a virtual, non-local, and anonymous one. Data that leaves your device is encrypted to ensure no one, not even the Chinese government, can see what sites you're trying to access. You can hop on the internet and visit any site you want, securely and anonymously.
The right VPN app makes all of this unblocking as seamless as possible. All you have to do is install the VPN, launch, and connect. The app will take care of the rest.
Is it legal to use a VPN in China?
While China has taken massive strides to ban VPN use within the country, there's no clear answer as to whether or not using a VPN is against local laws. Most people, including Chinese citizens, see the censorship as an unfair practice, and VPNs simply balance things out. As long as you aren't performing illegal activity while using a VPN app in China, there's a good chance you aren't breaking any regulations.
VPNs won't protect you from directed surveillance efforts, however, nor do they make you immune from local laws. It's your responsibility to be aware of regulations in your city or country before using a VPN for any online activities. Addictive Tips does not condone bending or breaking laws of any type.
How to use a VPN app in China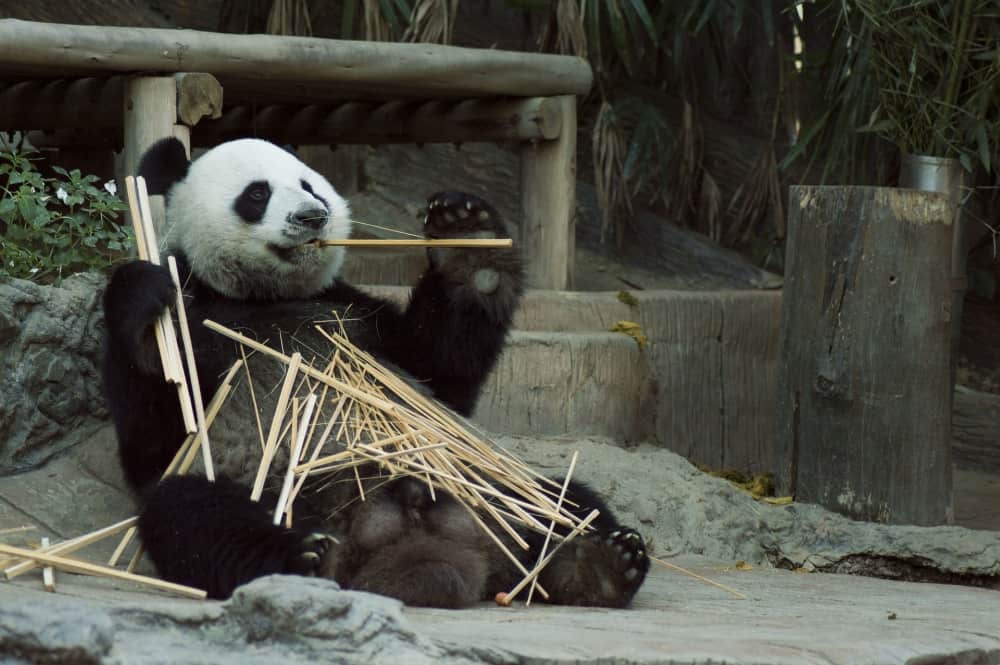 Millions of people in China can't access the same websites as the rest of the world. The only people who have unrestricted access are users who run VPN apps each time they connect. You can join this group by choosing a recommended service above, then following the steps below.
First, you need to download and install the VPN software, preferably before you enter Chinese territory, just in case the VPN is suddenly blocked. Sign into your VPN's website and download the app for your device. Don't forget to send apps to your mobile devices, too. Anything that can access the internet will need VPN protection. Install the app, launch the software, then enter your login credentials to activate the connection.
Most VPN apps automatically connect to a server as soon as they launch. This is fine for our purposes, as it doesn't matter where your virtual IP address is located, only that the connection is fast, secure, and reliable.
Before using the internet you'll want to verify your IP address to make sure your identity is secure. With your VPN active and connected, open a web browser on the same device and go to ipleak.net. Wait for the page to load and it will run an IP address lookup automatically. Look at the box beneath where it says Your IP address. If it shows a country other than China, you're good to go.
Now you can safely connect to the internet on your PC, Mac, iPhone, or Android device, all thanks to VPNs.
VPN tips for better privacy
VPNs are amazing online privacy tools that work extremely well out of the box. With a good app, though, you can often tweak settings and gain quite a bit of speed or privacy from your experience.
Best encryption protocols
Not everybody realizes this, but many VPN apps offer multiple encryption protocols you can use to vary the level of security surrounding your connection. Countries like China can block these protocols with ease, which means if you're stuck behind a firewall, switching protocols is a fast and easy way to break through.
Every VPN app keeps the following settings in a different location, if they offer them at all. Check with your service's support pages if you have any trouble locating these settings. They're most likely under the options menu in an advanced or security tab.
OpenVPN – The most common VPN protocol offers the best balance between speed and privacy. Unfortunately, it's pretty easy for the Chinese government to block.
L2TP – Fast encryption but lower on protection. Works well in China.
PPTP – A good alternative to L2TP, though it's quite a bit slower.
SSTP – A protocol that establishes an HTTPS connection over port 443. Great for slipping through firewall blockades.
SSH tunnels
Secure SHell tunnels are a method of wrapping data in an extra layer of SSH encryption, allowing them to pass through blockades like the Great Firewall. SSH is a widely used protocol with a number of legitimate purposes, such as securely sending files from hosts to servers. It's extremely unlikely to be blocked, though it can be extremely slow. Best reserved for quick connections, not streaming or downloading.
It's surprisingly easy to make an SSH tunnel on Linux and Mac systems (Windows users will have to do some extra research). Some VPNs offer SSH tunnel options, though it's increasingly rare in the modern marketplace.
SSL/TLS tunnels
Secure Socket Layer (SSL) connections are not currently blocked by the Great Firewall. Online shopping, e-mail, web banking, and other services that deal with private data use SSL to create HTTPS connections. Blocking SSL would mean denying access to 90% of the web. You can take advantage of this by wrapping your data in SSL encryption to sneak through firewalls with ease.
To use an SSL tunnel you'll need to download the stunnel software, which is neither easy nor quick to set up and use. Some VPNs offer SSL/TLS tunnel options as part of their software, so be sure to check your service to see if you can switch over with just a few clicks.
Tor Browser
The Tor Browser leverages onion routing to wrap data in multiple layers of encryption before sending it through nodes in the Tor network. Each layer is stamped with an address that tells the node where to send the packet next. When the final layer is peeled away, the data is sent to its destination. This randomized routing combined with heavy encryption makes Tor an incredibly useful privacy tool that's perfect for slipping through the Great Firewall of China, even when the government actively blocks Tor exit nodes.
Tor can be used in conjunction with a reliable VPN app for increased online privacy. Note that you won't be able to access most online videos, as technologies such as Flash, QuickTime, and ActiveX are natively blocked due to their lack of security. Even browsing standard websites with Tor can be a bit of a hassle, as all of that encryption and node passing makes the connection extremely slow.
Learn more about using the Tor browser on your favorite devices by following our guide: How to Use Tor: A Guide to Getting Started.
Conclusion
Finding a good VPN and VPN app for China takes a little research and a lot of trial and error. We cut through the fluff so you can spend more time enjoying the internet and less time fussing around with downloads and encryption protocols.
Got any suggestions for VPN app use in China? Let us know in the comments below.