We are reader supported and may earn a commission when you buy through links on our site.
Learn more
Best VPN for Cuba: Bypass Govt Restrictions and Stay Safe
Cuba isn't known for its Internet freedom, which is why you should install a VPN onto your favorite devices before planning a trip there. Once you do, you can effectively regain control over your privacy online, blocking out government snoops and hackers alike. Today, we help you select the best VPN for safe Internet usage in Cuba.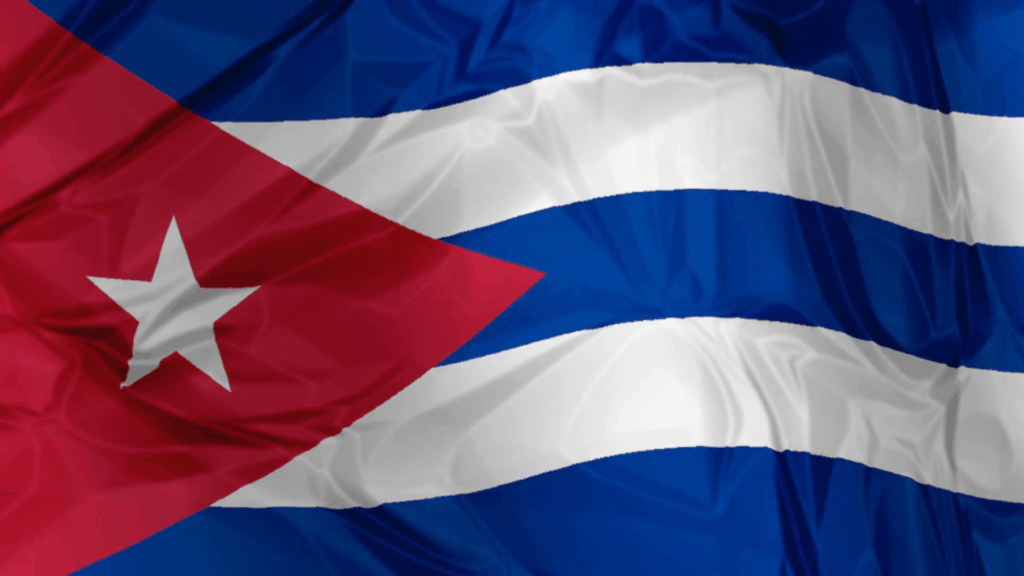 Cuba has one of the harshest sets of Internet censorship laws in the world. Whether you're traveling to or living in the country, you'll want to ensure that governmental restrictions don't negatively impact your access to the free and open Internet. The best way to do that is with a VPN.
Beat website blocks and ISP throttling in Cuba with these VPNs:
NordVPN – Best Cuba VPN – NordVPN has all the features Cubans need, from tens of thousands of spoofable IPs around the world to low-latency connections via the cutting-edge NordLynx protocol.
Surfshark – A rising star in the VPN industry, with affordable plans and top-shelf privacy provisions.
ExpressVPN – The VPN of choice for bandwidth-starved networks, thanks to its blazing fast servers.
CyberGhost – A turnkey privacy solution absolutely anyone can use, with plain-language options for less tech-savvy users.
PrivateVPN – Privately owned network, myriad leak protections, and highly configurable encryption settings.
PureVPN – The most wide-ranging VPN network, touching over 140 countries for spoofing around the world.
Today, we'll show you what makes a good VPN, which providers you can trust, and take a closer look into the state of Internet freedoms in Cuba.
30-days money back guarantee
How to choose a good VPN
A quick search for VPN services will reveal an absolutely overwhelming variety of choice. Beneath the bold claims and complicated terminology, however, only a few VPN providers are capable of standing by their word to safeguard your Internet privacy while delivering superior performance. We've narrowed down this crowded market to a handful of the best companies using the following criteria:
What about free VPNs?
You might be tempted to save a few bucks by opting for a free VPN. However, there is one universal truth with online service to keep in mind before making this decision: if a product is being offered free of charge, you're the product. It is common practice for cost-free services to bombard you with ads and cut corners in their offerings. That leads to an overall unpleasant experience just to get sub-par privacy provisions–if you get anything at all.
RELATED READING: How Onavo Protect sells out its users
What's worse, many free VPNs have been shown to make you less safe by collecting your user data and auctioning it off to the highest bidder. Others still have even been caught recruiting their unknowing users into becoming part of a botnet. Top-tier providers offer you what no free VPN can: peace of mind. And really, who can put a price on that?
Recommended VPNs for Cuba
The following VPN providers are proven reliable and safe for users in Cuba: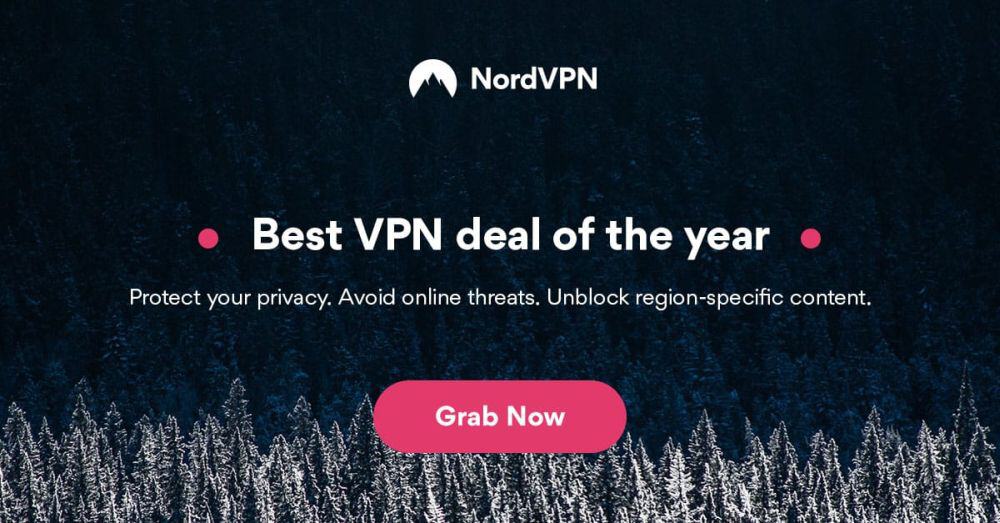 NordVPN has an immense amount of security-oriented features to offer, making it optimal for use inside Cuba. Given Cuba's political situation, users will be happy to know that NordVPN has military-grade 256-bit security that no computer on earth can hope to crack. This is coupled with a strong zero-logging policy that includes browsing history, DNS requests, IP records and more. With NordVPN, you can feel safe knowing your information won't be seen by third parties – and that's not all. The app comes with a built-in kill switch that shuts your connection down if your VPN connection drops–even if just for a moment.
In addition to its security, NordVPN has one of the biggest networks in the business with over 5,500 servers in 59 countries. Connections are fast, secure, and low latency across the board. Get optimized connections for your use-case when you connect to one of NordVPN's many specialty servers, dedicated to onion over VPN, anti-DD0S, double VPN, P2P and more.
NordVPN's intuitive software is available on all major platforms, and then some. This VPN is certainly jam-packed with extras, but you'll never have a problem using them thanks to smart, user-focused design and helpful customer support.
Read our full NordVPN review.
Pros
Optimized servers for unblocking Netflix
Extensive server park of over 5,400 different servers
Torrenting/P2P explicitly allowed
No logs and encrypted connections for total privacy
Money back guarantee policy (30-days).
Cons
Some servers can be unreliable
Refund processing can take up to 30 days.

Surfshark is a thoroughly modern VPN jam-packed with advanced privacy features Cubans need to hide their activity online. There are tons of connections available via their ever-growing network, which currently numbers 3200+ servers in 65 countries. The nearby USA is particularly well-represented, with standard connections in Miami, plus options for static IPs and multi-hop routing for extra security.
What's more, Surfshark offers CleanWeb protection, which intercepts and blocks pop-ups, malware links, and ad trackers before they can even load–ideal for bandwidth-starved networks like you find throughout Cuba. This dovetails nicely with Surfshark's kill switch, IP/DNS/WebRTC leak protections, split tunneling, and no-logging policy to keep you truly safe. Of course, nothing pulls more work than the 256-AES-GCM encryption cipher used as standard on all connections–enabling NSA-grade privacy for Cubans without losing speed.
Pros
Bypass government censorship with NoBorders mode
Torrent safely on any server, no guesswork required
VPN split tunneling available
VPN home jurisdiction in British Virgin Islands is ideal for privacy
Get help any time of day via email, phone, or live chat.
Cons
Speeds occasionally suffer a noticeable drop
Young VPN still has plenty of room to grow in terms of advanced functionality.
Read our full Surfshark review.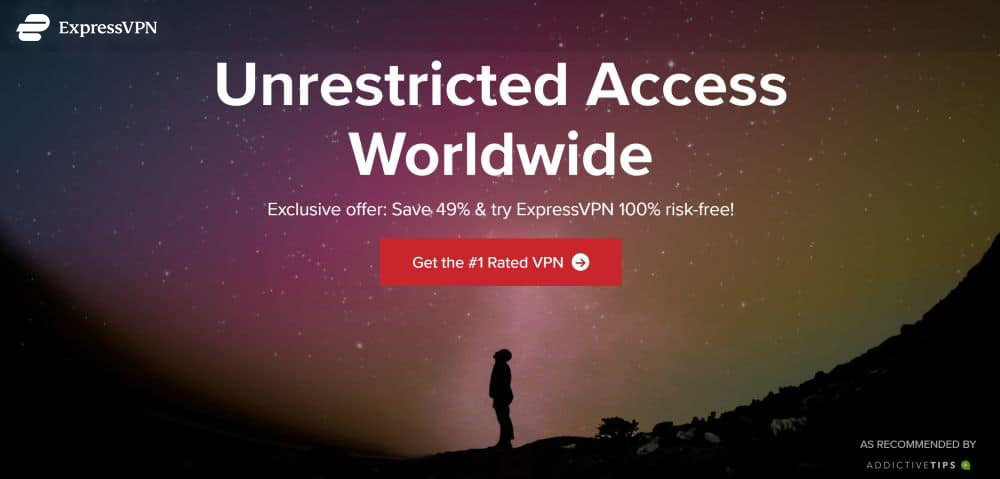 ExpressVPN is a solid choice for users of all experience levels. It doesn't matter if you're an advanced VPN user or a complete IT rookie: ExpressVPN comes with easy-to-install, intuitive apps that are a breeze to use – and compatible with macOS, Windows, Linux, Android, and even some gaming consoles and smart TVs. The apps are surprisingly user-friendly, despite how powerful ExpressVPN is. Security-wise, ExpressVPN's 256-bit AES encryption protects your data so well that cracking it would take a supercomputer millions of years. Furthermore, the no-logging policy ensures that you do not leave crucial information in the hands of your ISP, the government or cyber criminals.
ExpressVPN delivers some of the fastest connections we've ever seen in our tests, thanks to a powerful and expansive server network (numbering 3,000+ nodes across 94 countries worldwide). If you've been trying to figure out how to access all the good TV on Netflix and Hulu from within Cuba, ExpressVPN gives you reliable access to a massive variety of IP addresses to access foreign content libraries with ease. Rounding out the package, ExpressVPN imposes zero throttling, bandwidth restrictions, or bans on file types. There are also very welcome DNS leak and kill switch features that help make sure your information is secure at all times.
Read our full ExpressVPN review.
Pros
Unblocks American Netflix, iPlayer, Hulu
Super fast servers (minimal speed loss)
Torrenting allowed
Strict no-logs policy
Great support (24/7 chat).
Cons
Max 3 simultaneous connections
Slightly more expensive than some other options.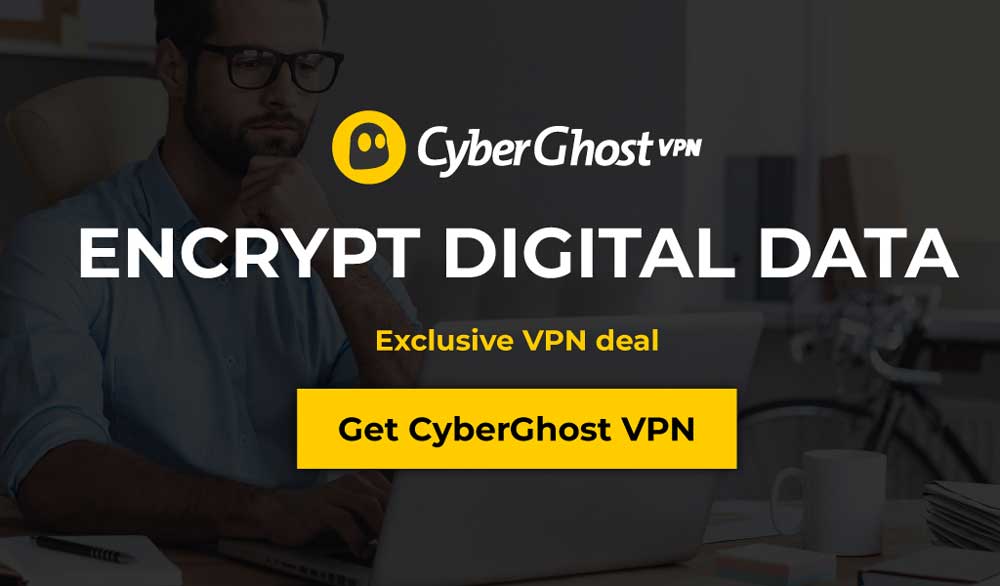 CyberGhost is perfect if you're new to VPNs and looking for something simple to get the job done. The service is also a good fit for experienced users who want high speeds, bulletproof security, and a large server network. If you're visiting or living in Cuba, CyberGhost will help you stream HD videos from Netflix, Hulu, Youtube, and many other sites without delays or error messages. To get started, all you need to do is download, install and open CyberGhost and select the VPN profile that fits your needs – all it takes is one click. Once you make a choice, the software will allocate you to a server and optimize your connection for streaming, gaming, or whatever else you're using the Internet for.
With over 5,900 servers in 90 countries around the world, CyberGhost has high download speeds and low latencies no matter which country you choose. All servers come equipped with 256-bit AES encryption protects all your data. The service's zero-logging policy is tugh too, with absolutely no records of your IP addresses, DNS queries, browsing histories; not even your e-mail address. The lightweight app works on a variety of platforms including Windows, macOS, Linux, Android and iOS.
Read our full CyberGhost review.
Pros
Unblocks US Netflix, Amazon Prime, YouTube, Hulu
Torrenting allowed
Versatile and user-friendly
Private: Strong no logs policy
Live chat support (24/7).
Cons
Doesn't unblock all streaming services.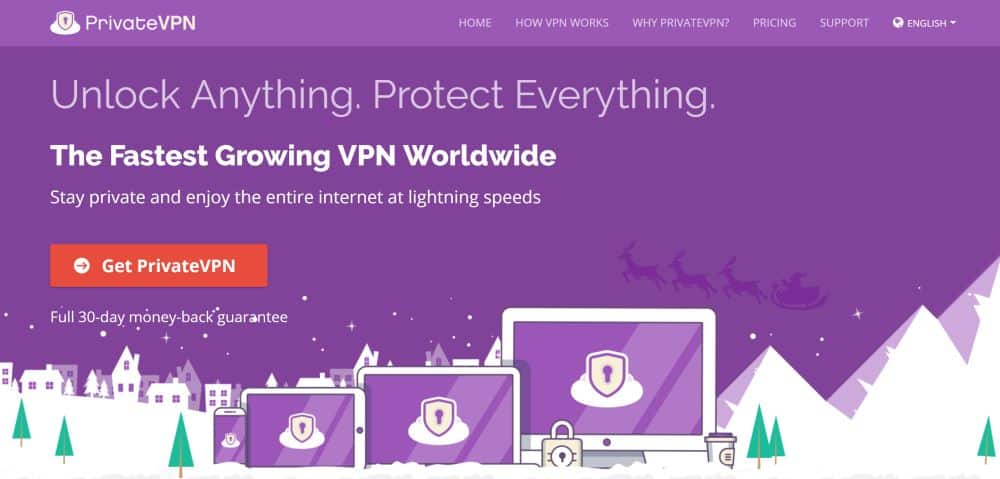 PrivateVPN may not be the most massive VPN on our list, but it is one of the best-rounded. Powerful 256-bit encryption locks down each data packet that leaves your device, equipping you with industrial-grade protection versus hackers, ISPs, and anyone else who might try to brute-force their way into your business. A solid no-logging policy allows you to browse with peace of mind, knowing that your activity can never be used to identify you. Lightweight software is available on most operating systems, from Windows to MacOS, Android, Linux and more.
Beyond these core offerings, you'll be delighted by some of the most consistent access to streaming sites you'll find anywhere. In fact, PrivateVPN bills itself as being custom-built to unblock Netflix content catalogues from the most desirable countries (yes, that includes the U.S.) with ease. What's more, with a record of 99% uptime, you'll never have to worry about your VPN letting you down when you need access to the free and open Internet from Cuba. Of special interest to Cuban users is an anti-ISP throttling toggle, which helps you overcome the artificial speed limits so often imposed by ISPs the world over.
Read our full PrivateVPN review.
PureVPN is an all-in-one service designed with complete cybersecurity in mind. In addition to impregnable 256-bit AES encryption, the service has an anti-spam filter, anti-DDoS protection, app filtering, and even a NAT firewall. The zero-logging policy is thorough, with no records of anything that can help identify you in any meaningful way getting stores. Between PureVPN's commitment to keeping your data and identity secure, and its large server network of 2,000+ nodes in 140 countries, the service is strong on all of its fundamentals.
PureVPN supports a wide range of platforms, including Windows, Mac, Android, Android TV, iOS and even Firestick – and lets you connect as many as 5 devices simultaneously. It also offers browser extensions, which are even easier to use and just as safe and quick as the VPN app. If you want a reliable, safe service while visiting Cuba, give PureVPN a look.
Read our full PureVPN review.
Cuba and the Internet
Although most Cubans now have online access, government restrictions still limit locals from freely accessing all of the free world's websites. While the local mobile Internet is still limited for residents and travelers inside the country, there are some 500+ Wi-Fi locations around the country plus thousands more wired connections.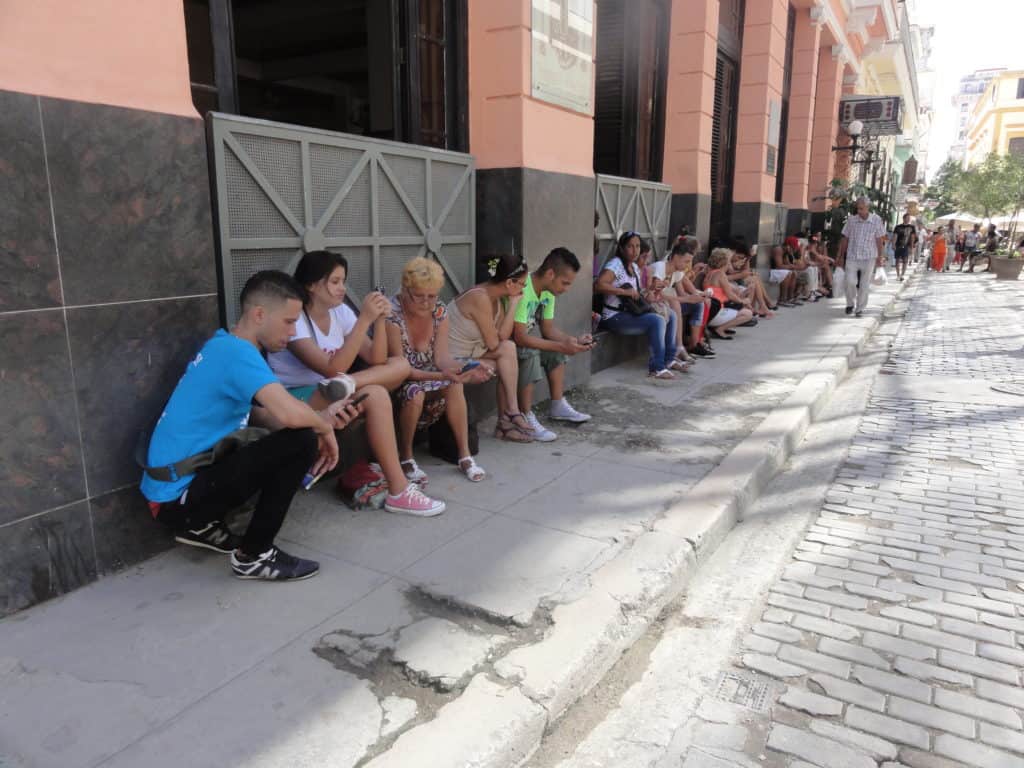 Unlike most other countries, Cuba has a constitutional ban on all independent private media. Although the new generation of journalists and entertainers is attempting to sidestep this ban, they are facing a constant threat of potential punishment. The reason the Cuban government is so strict about the content shown to residents is that they want as little political discussion–especially criticism about Cuba–as possible. To this end, they don't mind sacrificing residents' Internet freedom in order to exercise more control over the media they get to consume. Websites get blocked, data gets logged and nothing you do on the web while in Cuba is truly private.
All of this means that using public Wi-Fi in Cuba can potentially expose some or all of what you do online. In order to maximize your online safety and stop personal information from getting into the government's hands, you can use a VPN to mask your location and encrypt your data. A quality service will make sure all your data remains anonymous – and store no logs of what you do online. In this article, we'll cover the benefits of using a VPN and help you pick one that will best fit your needs.
Why use a VPN in Cuba?
Now that you have a better understanding of Cuba's infrastructure and public policy with regards to the Internet, you can see there is a profound need for privacy and security when going online in that country. The major benefits of using a VPN to accomplish this include the ability to…
Access blocked international websites
With restricted access to the Internet in Cuba, you'll need to overcome the national censorship filter to surf the web freely. If you try to access most of the Internet, you will immediately receive a message stating that this website is blocked – or else just get a blank page. Even if you do manage to get through this censorship filter, there's the question of national content libraries. For example, if you try to watch most TV shows on Netflix using a Cuban IP address, you'll find that they're unavailable outside the US, the UK, Canada, and the EU. The same applies to streaming sports games, music, and more.
So can you still access a blocked website in Cuba? Yes, if you use a VPN to bypass the national filter and get a foreign IP address. For example, Iceland and Canada have some of the most liberal Internet laws in the world, and using a VPN would allow you to surf the web as though you were located there rather than Cuba. This "digital relocation" would help you browse the web freely. Alternatively, you might want to get a US IP to access Netflix and Hulu, or a UK IP to watch BBC iPlayer, and so on and so forth. When you have a VPN, you – not the Cuban government – get to choose what you do online.
Lock down your data
Cuban users may feel concerned when it comes to protecting their privacy. Typically, when connecting to the Internet, your Internet service provider, or ISP, can track all your online activity and hand this information over to the government or other companies. Considering how tight government controls are in Cuba, protecting yourself from this kind of exposure is important when you're in the country. Fortunately for you, a quality VPN can anonymize your data by encrypting it and making it indecipherable to third parties.
When you connect to a VPN proxy server, you are actually sharing that connection with your provider's other customers. This means that each user's connection bears the same shared IP, making it impossible for ISPs, governments, hackers, or anyone else to trace your requests further back than the server itself. Beyond this server, your connection is completely scrambled via encryption, which makes it virtually impossible to crack into and read. These two factors together provide you with the means to fly completely beneath the radar of most forms of censorship, filtering, and surveillance–and provide you with unparalleled levels of cybersecurity in the process.
Conclusion
Using a VPN lets Cuban visitors and residents surf the web anonymously, accessing websites that are otherwise be blocked off by the government. With the services on this page, you'll be able to stream and browse content as though you were located anywhere else in the world, given that the VPN you choose has servers in that location. Just sign up to one of the VPNs we discussed above and you're good to go.
Have you had experience with a VPN in Cuba? If so, do you have any suggestions or experiences to share? Leave us a comment below and let us know.