We are reader supported and may earn a commission when you buy through links on our site.
Learn more
Best VPN for TikTok: How to Unblock TikTok from Anywhere (Working in 2021)
TikTok has been the social media phenomenon of 2020 and has taken the world by storm. But it has also courted much controversy due to its links with the Communist regime in China. TikTok has already been banned in India and the US Government looks likely to follow suit.
If you want to unblock TikTok, you can do so with a VPN, and in this guide, we will list the best TikTok VPN services to let you access the site wherever you are.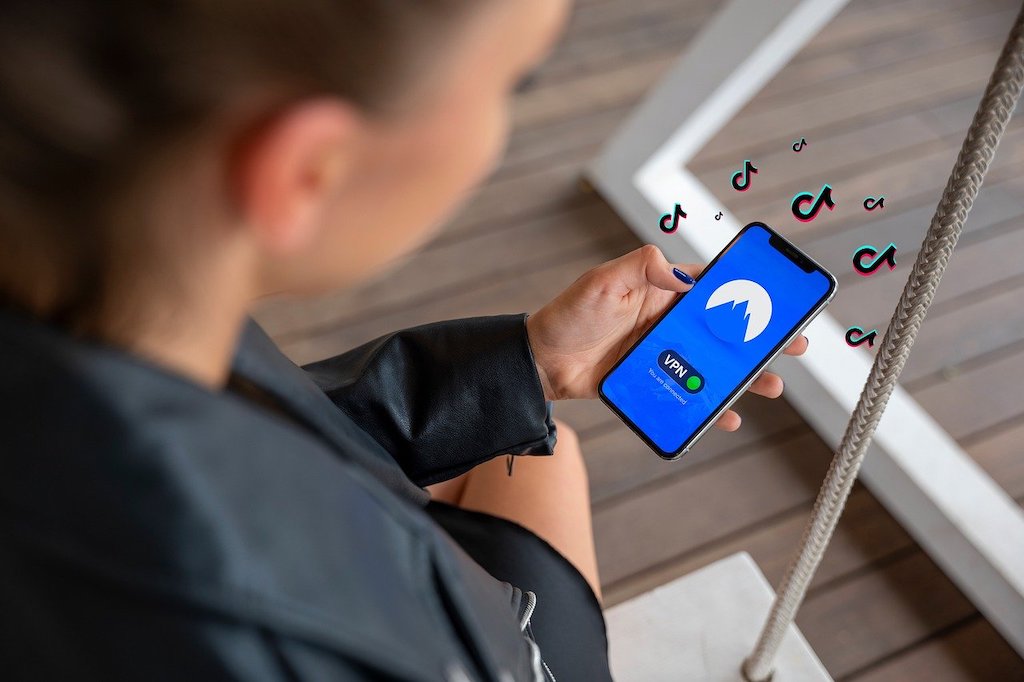 If you live in India, you will already know what having TikTok blocked is like. Along with 58 other Chinese-based apps, TikTok has been blocked by the Indian government to prevent the company behind the app, Bytedance, from passing user data to the Chinese Communist regime.
Other countries look likely to follow India's lead on this, which will be a source of huge frustration to the millions of TikTok fans around the world. Searches for a TikTok VPN are already spiking in India and if other countries ban the site too, this is only going to grow.
That's why we have created this simple guide to show you the best VPNs for TikTok. The VPNs we recommend are also secure and private VPNs that are able to unblock TikTok in any country around the world without governments or your ISPs finding out.
We will also tell you everything you need to know about how to unblock TikTok and whether you really want to do so.
Best VPNs for TikTok
NordVPN – One of the best-known VPNs, NordVPN comes with a whole host of security features and can unblock anything anywhere.
SurfShark – A newish VPN but a rising star and one that ticks all the boxes for unblocking TikTok.
ExpressVPN – ExpressVPN offers the strong privacy and security you need to unblock TikTok as well as fast speeds that allow you to get the most out of the service.
CyberGhost VPN – CyberGhost VPN offers a user-friendly and well-designed platform that still offers all the features of its competitors.
Private VPN – A smaller name but one which offers some unique security and privacy features while still offering the speeds and usability users crave.
IPVanish – IPVanish has improved its service considerably in the past twelve months and now offers a secure, private, fast, and reliable VPN.
Why is TikTok being blocked?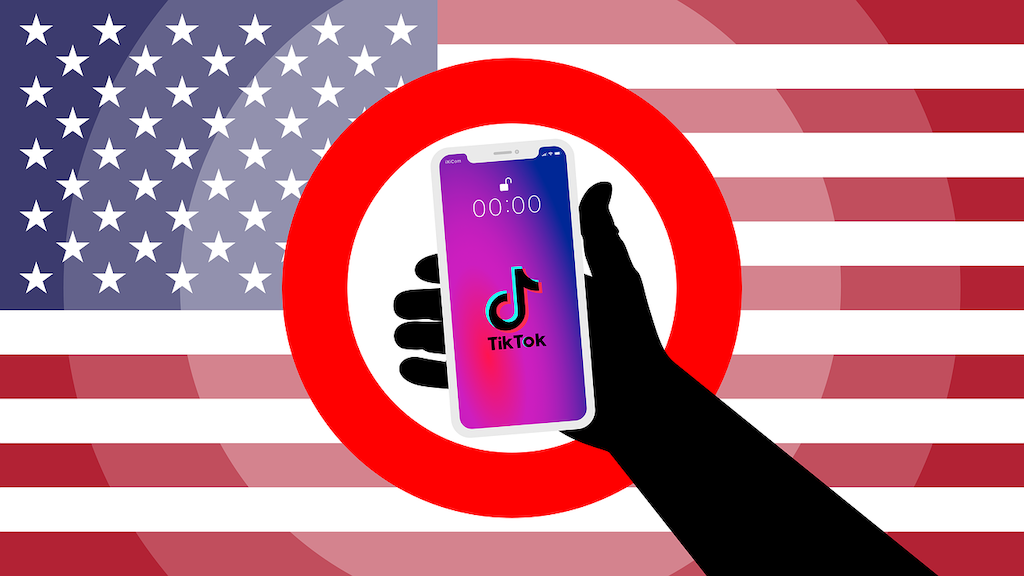 The Indian government is the first to decide to block access to TikTok across the country. But others are considering doing the same, including the USA, where TikTok has become hugely popular with young people in the past couple of years. So why are government's around the world considering blocking it?
The company behind TikTok is called ByteDance and while that sounds like the name of a San Francisco tech start-up, they are actually based in Beijing.
This is problematic for two reasons. As a Chinese company, ByteDance is required to comply with Chinese law. China is currently controlled by the Chinese Communist Party and operates as a single-party authoritarian dictatorship that is extremely hostile to a lot of countries around the world, including India and the USA.
Chinese law requires that all Chinese tech companies must share user details with the regime if requested to do so and for the Indian government, the prospect of the Chinese regime having access to the personal details and internet data of millions of Indian TikTok users was simply too much of a threat to national security. Other governments are beginning to reach the same conclusion.
That is why TikTok is already blocked in India and is likely to be blocked in the USA and other countries sooner rather than later.
Is it safe to unblock TikTok?
An analysis of the coding behind TikTok strongly suggests that the site does indeed hoover up huge qualities of user data. It is unclear whether this data is shared with the Chinese Communist Party or not, but Chinese law suggests that this is likely.
This is obviously not a good thing but it is something that will bother some people far more than others. If you just use TikTok to share funny videos with friends and the world in general, you might not be too bothered about whether the Chinese regime is collecting your data or not. This is a matter of personal choice.
In India, while TikTok has been blocked nationwide, it is not currently illegal to use a VPN to unblock it. Other countries that are considering a block are also unlikely to make the use of a VPN with TikTok illegal either.
This means that if you decide to use a VPN to unblock TikTok, you shouldn't face any consequences under local law. But you should make an informed decision based on the facts and should be aware that TikTok is sharing your data with the Chinese regime.
How to unblock TikTok using a VPN
If you do decide to unblock TikTok, you can do so remarkably easily. The hardest part is choosing which VPN to use. Once you have chosen, all you need to do is follow these few simple steps:
Choose a VPN and using a link on this page, click through to their website and sign up to your preferred package.
Download the VPN app onto your device or devices. You should always do this from either the VPN provider's official website or your local app store.
Install the VPN app and then log into your account using the details provided.
Choose a VPN server to connect to. This should be a server located outside India or any other country where TikTok is blocked. Ideally, you should choose a server as close to your actual location as possible.
Once your VPN has connected, you should be able to use TikTok as usual.
Some users may find that they are still unable to access TikTok. If this is the case, it is likely to be because the region your VPN is connected to does not match the region linked to your App Store or the Google Play store. You will need to change your App Store region to match your VPN servers location and then the issue should be resolved.
Choosing the best VPN to unblock TikTok
The toughest part of using a VPN to unblock TikTok is deciding which of the many VPNs on the market are the best ones to use. There are a lot of VPNs around and some are much better suited to the job than others.
We consulted our various experts to see what features and qualities you should be looking for when choosing a TikTok VPN. They have compiled a list of features that are needed to unblock TikTok, stop people spotting that you are doing so, and also to help you get the most out of the app:
Strong encryption – You need to make sure your VPN is able to encrypt all of your data to ensure that neither your government nor your ISP can see that you are unblocking TikTok.
A No User Logs Guarantee – To ensure that your online privacy is guaranteed.
A Kill Switch – This ensures that if your VPN connection drops out, your internet connection is cut to so there is no risk of your TikTok usage being spotted.
DNS Leak Protection – This ensures that there is no risk of your VPN leaking your DNS requests, which could reveal that you are using TikTok.
Fast connection speeds – TikTok is primarily a video app and to get the most out of it you need to have the fastest internet connection possible.
A larger server network – Choose a VPN that has servers in plenty of countries especially those nearby. These will allow you to unblock TikTok while still retaining decent speeds.
Compatible apps – People use TikTok on the go, so you need to make sure your TikTok VPN has apps for all the devices you use it on.
Best VPNs for TikTok
Using the criteria outlined in the previous section as our benchmark, we have been testing all the top VPNs to see which are best at unblocking TikTok in India and around the world. On the basis of these tests, our list of recommended VPNs is:
1. NordVPN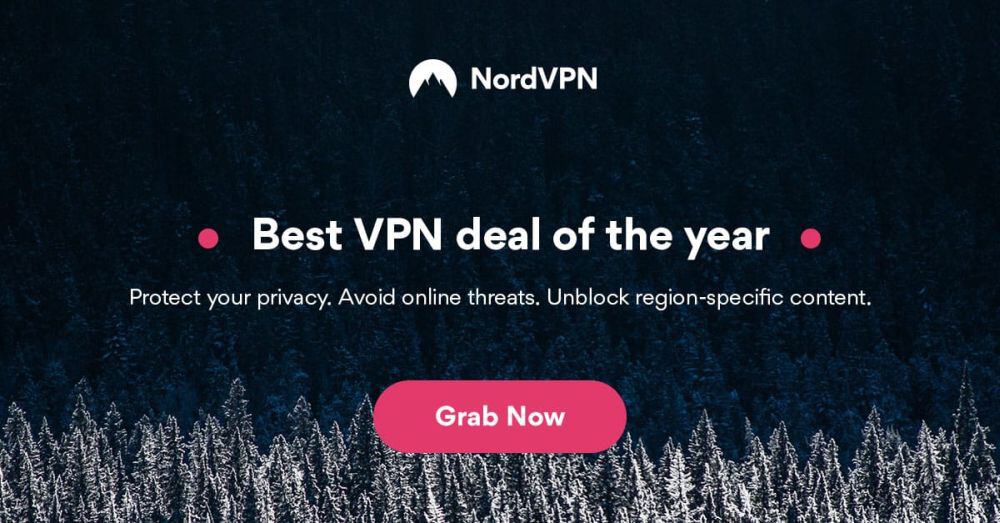 Pros
Huge sever network
Great security and lots of features
Super low prices
Cons
Was a security issue with one server last year
NordVPN is an exceptional VPN and the best one we've tested to work with TikTok. It offers a huge range of features and an exceptional all-round service at an astonishingly low price.
NordVPN also uses uncrackable 256-bit AES encryption as standard and this also comes with the widest range of extra security features we have seen, including a kill switch and DNS leak protection.
It is based in Panama which means it's no user logs guarantee is absolutely watertight and independently verified. There is a large server network and you can connect up to six devices at the same time.
In recent years, NordVPN has invested heavily in its infrastructure which means it is currently one of the most consistently fast VPNs on the market. These speeds come with excellent apps available on all devices, a 30-day money-back guarantee, and unbelievably low prices.
BEST VPN FOR TIKTOK – Get a huge 70% discount for signing up for the 2-year plan, taking the monthly price down to only $3.49.
2. Surfshark

Pros
Excellent security and privacy protections
Impressive speeds
Affordable
Cons
Mobile apps still quite basic
Surfshark is a new arrival on the VPN scene but it has really made waves thanks to its impressive features and competitive prices.
If you want to unblock TikTok, Surfshark ticks all the boxes. It has impressive 256-bit AES encryption and a dependable no user logs promise, which sits at the heart of a well-thought-through privacy policy.
There is a wide range of apps for almost every device you can think of. These apps are well designed although the mobile apps still lack some of the features found on the desktop apps.
Speeds are impressive and also consistent across what is a decent-sized server network for such a young VPN.
Prices are also extremely competitive and once you sign up you get unlimited connections. Surfshark may be young but it is already an impressive VPN and does everything you need to unblock TikTok around the world.
BEST BUDGET OPTION: Surfshark is a great low-cost option to unblock TikTok. It comes with a 30-day money back guarantee.
3. ExpressVPN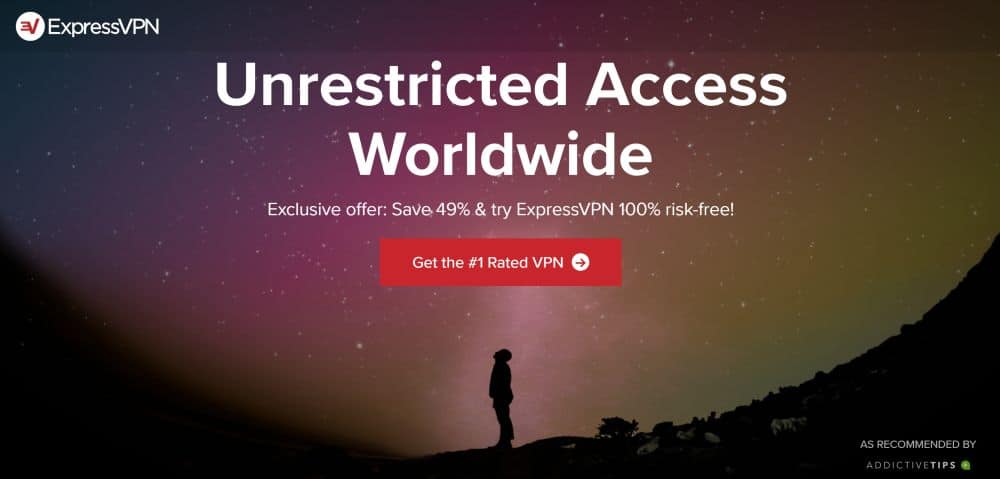 Pros
Fantastic connection speeds
Unsurpassed security and privacy protections
Big server network
Exclusive 49% discount + 3 months free.
Cons
Only 5 simultaneous connections
A bit pricier than some competitors
ExpressVPN is the perfect VPN for unblocking TikTok thanks to its wealth of security and privacy features and its super-fast speeds.
It offers unbreakable 256-bit AES encryption as standard as well as a no user logs policy that is rock-solid thanks to ExpressVPN being headquartered offshore in the British Virgin Islands. On top of this, ExpressVPN also has a whole host of additional security and privacy options available too including DNS leak protection and a kill switch.
Speed is ExpressVPN's big calling card and in our tests, we have found it to be one of the fastest VPNs around despite the strength of its encryption. This makes it ideal for using with sites like TikTok.
ExpressVPN has a huge range of apps for just about every device you can think of. These apps are well designed and really user-friendly. Even a complete VPN novice will have no trouble navigating their way around.
It also boasts one of the largest server networks of any VPN. Prices are reasonable for the quality of service provided and there is a 30-day money-back guarantee on offer too.
UNBLOCKS TIKTOK EVERYWHERE – Choose ExpressVPN today for its incredible security and privacy provisions and lightning-fast speeds. Our readers get an exclusive 49% off the yearly price, plus 3 extra months free on signup.
4. CyberGhost VPN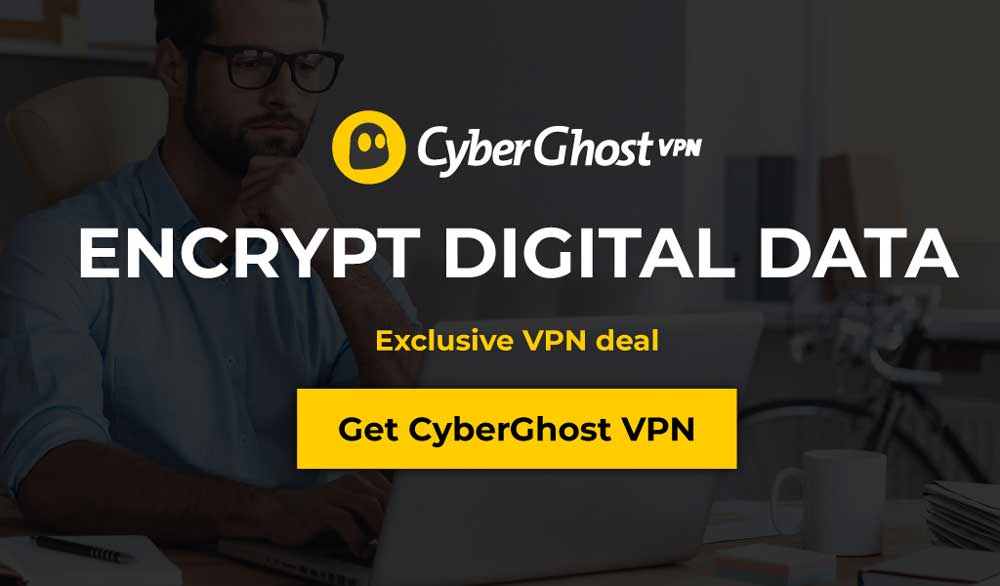 Pros
Terrific user-friendly apps
Big server network
45-day money-back guarantee
Cons
Privacy policy not independently verified
If you are new to VPNs and a bit of a technophobe, then CyberGhost VPN might be the best choice for you. It has a huge range of superb apps that are beautifully designed and tailored to suit users of all abilities. You can manage the features if you wish, but alternatively, just choose the setting to unblock censored content and CyberGhost VPN will automatically unblock TikTok for you, no matter where you are.
It comes with 256-bit AES encryption as standard, a decent no user logs promise, and a range of features that you can use as much or as little as you like.
Connection speeds with CyberGhost VPN are up there with the very best and their server network is a big one too.
Prices are extremely competitive and with CyberGhost VPN you get a huge 45-day money-back guarantee which means you have more than six weeks to try them out before you have to commit any money.
5. PrivateVPN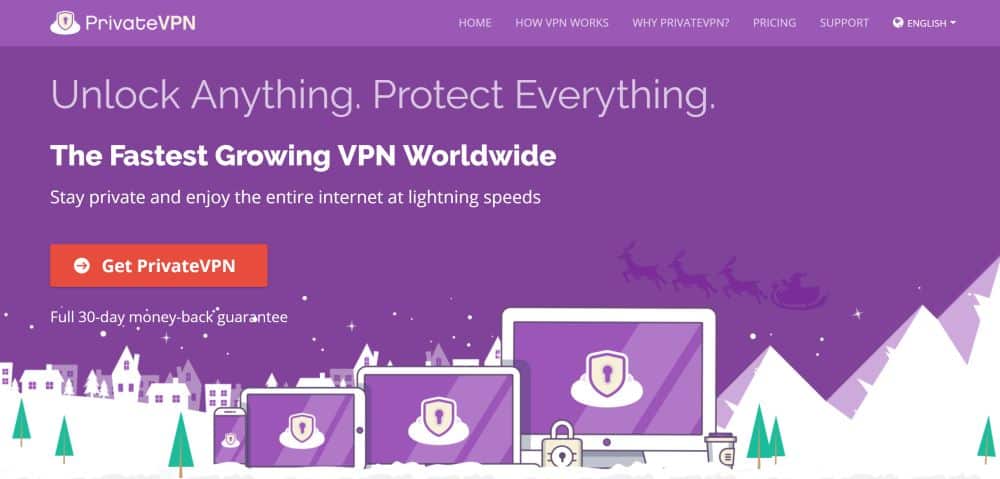 Pros
Excellent security features
Strong encryption
Good apps
Cons
PrivateVPN is a fairly small provider that heralds out of Sweden. But it punches way above its weight on all the things that matter, including security.
The encryption used by PrivateVPN is among the very strongest and it comes alongside a range of great security features including the obligatory kill switch and DNS leak protection.
There is a trustworthy no user logs guarantee and while the range of apps is not as extensive as some others on this list, all the major devices are covered and the apps are simple to use and beautifully designed.
PrivateVPN does have a modest server network and speeds can be a bit mixed on some servers. But if security is your top priority and you want to be sure you are unblocking TikTok safely, PrivateVPN is an excellent choice.
6. IPVanish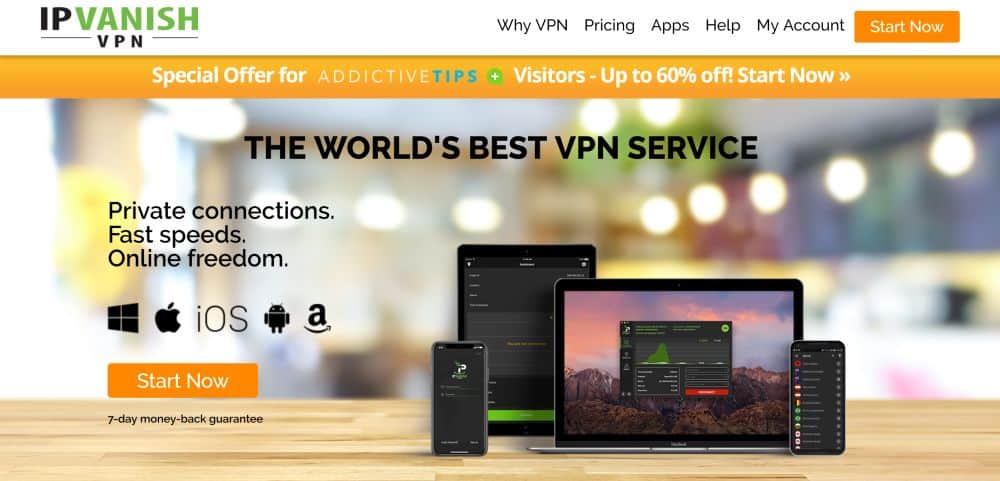 Pros
Great apps
Good speeds
Unlimited simultaneous connections
Cons
Some historic privacy concerns
IPVanish had gone off the boil a little in the past couple of years but it has come roaring back with its trademark top-quality service and a selection of new deals.
As before, you still get 256-bit AES encryption as standard, a kill switch, various other security protections, and a no user logs guarantee as standard.
There is a big network of servers on offer to all users and connection speeds that are both quick and, perhaps more importantly, consistent.
Apps have always been a strong point of IPVanish and this remains the case with just about every device catered for. These are still as well-designed and easy to use as they always were.
IPVanish remains reasonably priced but they have now extended their money-back guarantee to the industry standard 30 days. They have decided to allow users to connect an unlimited number of devices simultaneously. This means IPVanish is ideal for using TikTok on multiple devices and even sharing your VPN account with your family.
Can you use a free VPN to unblock TikTok?
It is highly inadvisable to use free VPNs to unblock TikTok. Many of these VPNs are an even greater threat to your online security and privacy than TikTok itself. A lot are also based in Communist China and most will routinely hoover up user data and sell it to third parties to cover their costs and generate profit.
Other risks posed by free VPNs include injecting malware and adware onto your devices that can put your online security at risk and have a hugely detrimental impact on your user experience.
Perhaps the biggest problem with free VPNs for TikTok users is performance. Free VPNs offer have caps on connection speeds or data usage that makes them completely useless for TikTok users. They will slow down the app and stop you from being able to watch a lot of content.
In contrast, the VPNs we have recommended in this guide have no such limitations on your security, your privacy, or the online performance of the app. They do come at a cost, but this is only a few dollars a month and there is a 30-day money-back guarantee on offer from most providers (some offer an even longer money-back guarantee).
This represents excellent value for money and the benefits of using a premium VPNs far outweigh the small cost of signing up.
Summary
TikTok is already blocked in India and it looks inevitable that other countries will follow their lead.
As we have explained in this guide, there are some good reasons for this, but whether or not you want to use TikTok should be an individual decision which is why we have created this guide.
We have explained why a VPN is the best way to unblock TikTok around the world and how to do it. We have also provided a detailed list of the best VPNs to use to unblock TikTok as well as cautioning against the use of free VPNs.
Do you have any questions about using any of these VPNs to unblock TikTok? Any tips or advice for our readers that we haven't covered in this guide? If so, we'd love to hear from you, so please do leave your thoughts in the comment box below. We always try to respond to them all.