We are reader supported and may earn a commission when you buy through links on our site.
Learn more
Best VPN for Hungary to Protect Free Speech and Privacy
Hungarian Internet freedoms are generally quite good, but you still need a VPN in order to truly guarantee your privacy online. After all, the Internet in Hungary is not free from surveillance, hackers, website blocks. Today, we cover the best VPN providers for safer browsing, downloading, and streaming in Hungary.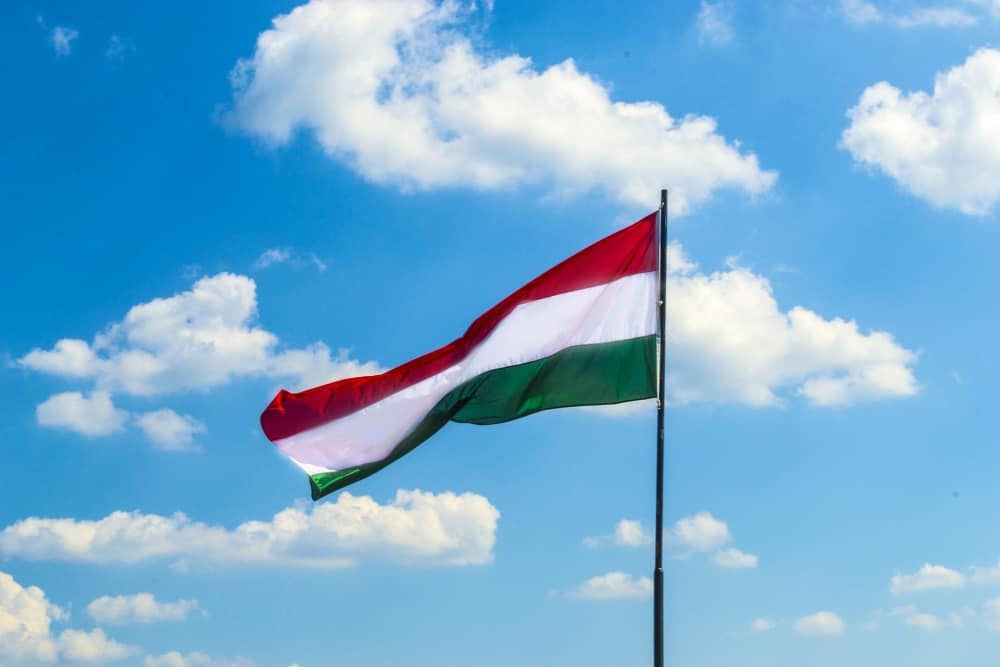 Hungary is a modern, connected country with nearly three quarters of the population enjoying fast access to the internet. The millions of online users contribute to a bustling web scene that's almost entirely free from governmental censorship or ISP firewalls. Internet access in Hungary is fast, affordable, and about as open as you can get.
Even with some of the best internet connections around and a theoretically high ranking on the list of internet freedoms, web access in Hungary isn't without its downfalls. Each time you connect, you're putting yourself at risk for cyber criminals and data thieves to monitor your activity or even steal your identity. Moreover, the political situation is rapidly changing, casting doubts as to the future of Internet freedom within the country. The good news is you can protect yourself from these threats by using a virtual private network (VPN), both inside Hungary and anywhere you go in the world.
With authoritarianism on the rise in Hungary, it's never been more important to guard your privacy online. Anonymize your Internet connection with these VPNs:
NordVPN – Best VPN Hungary – NordVPN occupies the high-water mark of VPN technology, offering the most secure and fastest encryption, a massive worldwide network, and a thoroughly vetted no-logging policy. There's no better way to hide your IP online in Hungary or abroad.
Surfshark – An affordable VPN loaded with premium features, including some the hardcore NoBorders anti-censorship mode.
ExpressVPN – The top choice for bandwidth starved networks, thanks to peerless speeds offered by Lightway encryption.
CyberGhost – Romanian VPN provider with an insane number of servers and a dead-simple user interface.
PrivateVPN – Highly configurable VPN with advanced settings power users will love to tweak and optimize.
PureVPN – A VPN with a complete onboard security suite including antivirus, app filtering, NAT firewall, and more.
Our guide for the best VPNs for Hungary will walk you through everything you need to know about safely and securely accessing the web on the device of your choosing.
30-days money back guarantee
Features of the best VPNs
Out of the thousands of VPNs on the market, how are you supposed to be able to tell which ones are worth your time? It's not easy to find the best VPN to use in Hungary, especially if you're new to the realm of online privacy. With a little research and smart comparisons, you can narrow the list down considerably. And we're here to help you do just that.
We collected the top evaluation criteria to determine which VPN is the best to use in Hungary, or anywhere else in the world. We then used these criteria to rank the top VPNs on the market to make a series of recommendations of services to use. Keep reading for the full scoop on web-based privacy and security the easy way.
We tested several of the most popular VPN services on the market to find out which ones are best to use in Hungary and beyond. Choose any of the VPNs below and you'll have an amazing online experience every time.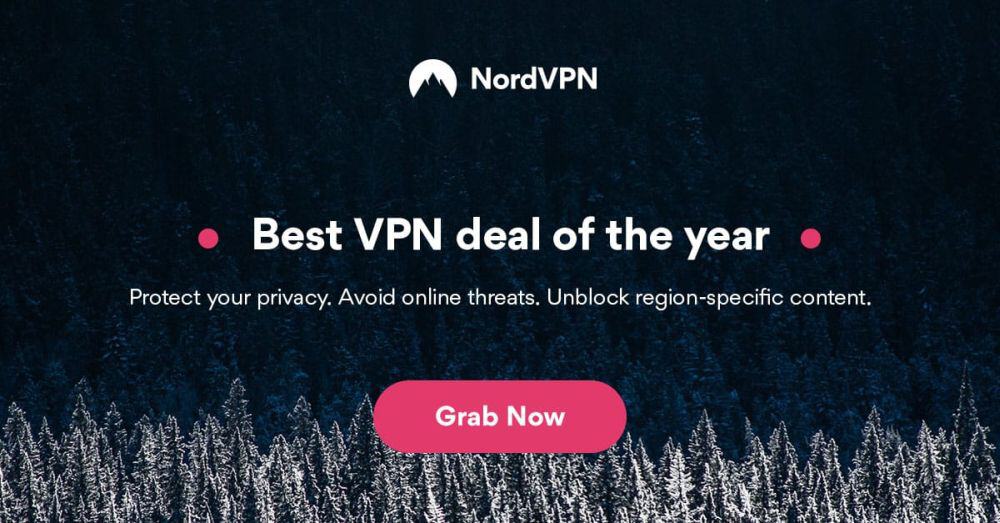 NordVPN operates one of the largest server networks on the market, beating its closest competitors by thousands of nodes. The company adds new servers on a regular basis, but right now users have access to over 5,500 servers in 59 countries, all with unlimited data, unlimited bandwidth, and unlimited server switching. This network allows for multiple unique services offered only NordVPN, including protection against DDoS attacks, double encryption, and onion over VPN routing, all of which are available by simply connecting to the right server.
NordVPN provides a thorough zero-logging policy that covers everything from bandwidth to time stamps, traffic to IP addresses. Your activity is never recorded or shared with third parties, which helps keep your privacy intact, even in restrictive, censorship-heavy countries. Backing these features is 256-bit AES encryption on all data, an automatic kill switch, DNS leak protection, and a host of customizable encryption features. NordVPN makes it extremely easy to log on and stay safe, no matter which devices you happen to own.
Read our full NordVPN review.
Pros
Works with Netflix, BBC iPlayer without breaking a sweat
Fast and stable connections
2,048-bit SSL keys and DNS leak protection
Strict zero logs policy on both traffic and metadata
Customer Service (24/7 Chat).
Cons
Not much
They can take 30 days to process refunds.

Surfshark is an extremely capable budget VPN. At just the fraction of the cost of other premium providers, Surfshark offers 256-AES-GCM encryption, an impressive network numbering over 3200 servers in 65 countries, a kill switch, and an intuitive user interface. If we stopped right there, that would be more than enough to justify the cost, but there's much more.
For example, each server comes equipped with the ability to switch on obfuscation, smart DNS settings, or special anti-censorship measures as Surfshark's app detects the need. It does this automatically, offering a seamless experience where spoofing "just works" to beat geoblocks while hiding your traffic online. You also get unlimited bandwidth, server switching, and even simultaneous connections.
And perhaps most important for Hungarians, Surfshark maintains one of the industry's best no-logging policies–keeping records of your activity out of government hands.
Pros
Unblock VoIP in oppressive regimes like WhatsApp, Skype, Discord, and more
Diskless server network ensures you leave no trace behind
Accepts all major credit cards, Apple, Google, and Amazon Pay, PayPal, and even Bitcoin
Based in the British Virgin Islands, where there are no data retention laws
Get help any time of day via email, phone, or live chat.
Cons
Overall, not much to complain about
New-kid-on-the-block status may not instill same trust as larger providers.
Read our full Surfshark review.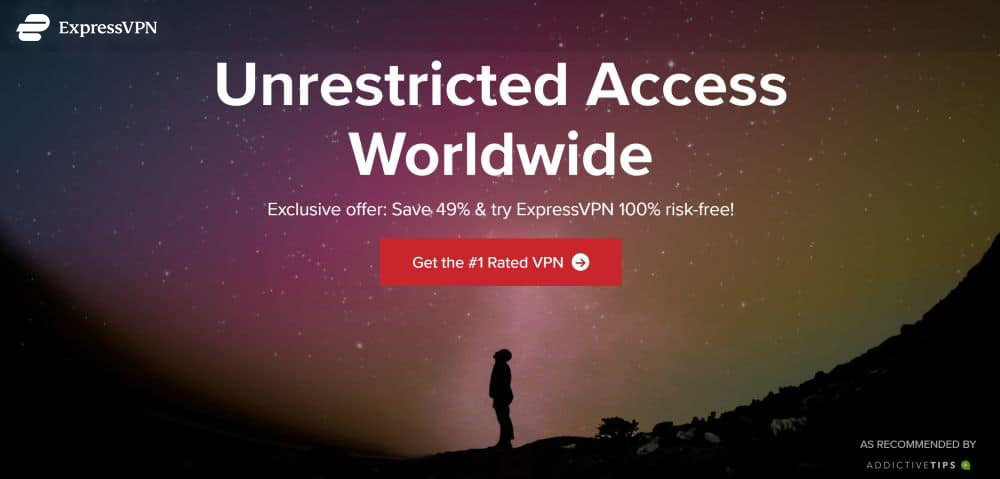 When speed is a top priority, go with ExpressVPN. The service is one of the fastest VPNs on the market, consistently scoring high marks on every speed test we can throw at it. This is helped along by the company's huge network of 3,000+ servers across 94 countries, all of which are accessible on smartphones, tablets, PCs, and plenty of other devices. Best of all, to secure your connection with a fast, low-lag server, all you need to do is sign in and click to begin. ExpressVPN is incredibly easy to use, and it's especially useful for breaking through censorship barriers and accessing Netflix, too.
All data that passes through the ExpressVPN network is protected with 256-bit AES encryption and backed by a zero-logging policy on traffic, DNS requests, and IP addresses. There's also DNS leak protection and an automatic kill switch to create a reliable safety net in case of an accidental disconnect. But don't worry, ExpressVPN manages all of this from behind the scenes. All you have to do is run the app and enjoy the internet.
Read our full ExpressVPN review.
Pros
SPECIAL OFFER: 3 months free (49% off - link below)
Fastest servers we have tested
Torrenting/P2P allowed
No personal information logs kept
Live Chat Support.
Cons
Limited configuration options
High cost for month-to-month users.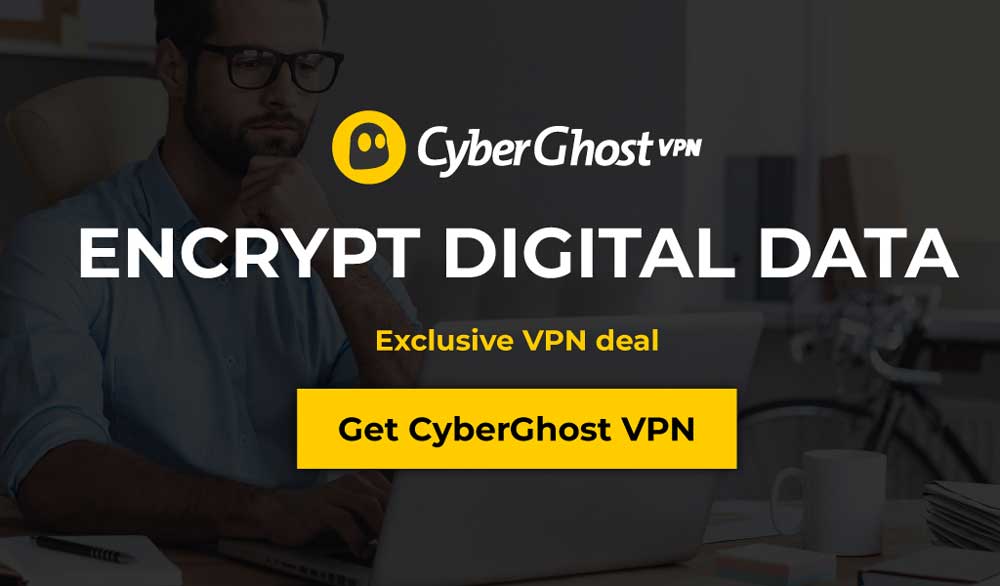 CyberGhost is one of the easiest to use VPNs, featuring an entire suite of privacy options that keep you safe online. All CyberGhost users gain access to the company's huge network of 5,900 servers in 90 countries, along with fast, intuitive software custom built for Mac, PC, Windows, iOS, Android, and plenty of other devices. If you want to quickly connect and get back to surfing, or spend hours customizing your privacy experience, CyberGhost can deliver the right amount of security to suit your needs.
CyberGhost keeps you safe with 256-bit AES encryption on all data, a zero-logging policy on traffic, time stamps, and IP address, and both DNS leak protection and an automatic kill switch. All of these features are easy to use and provide the perfect amount of security for top-tier online privacy. With CyberGhost on your device, you can use the internet safely and securely from any country in the world, including Hungary.
Read our full CyberGhost review.
Pros
Unblocks US Netflix, Amazon Prime, YouTube, Hulu
3,600+ servers in 55+ countries
Apps for ALL devices
No log files
Money-back guarantee.
Cons
Can't unblock some popular streaming sites.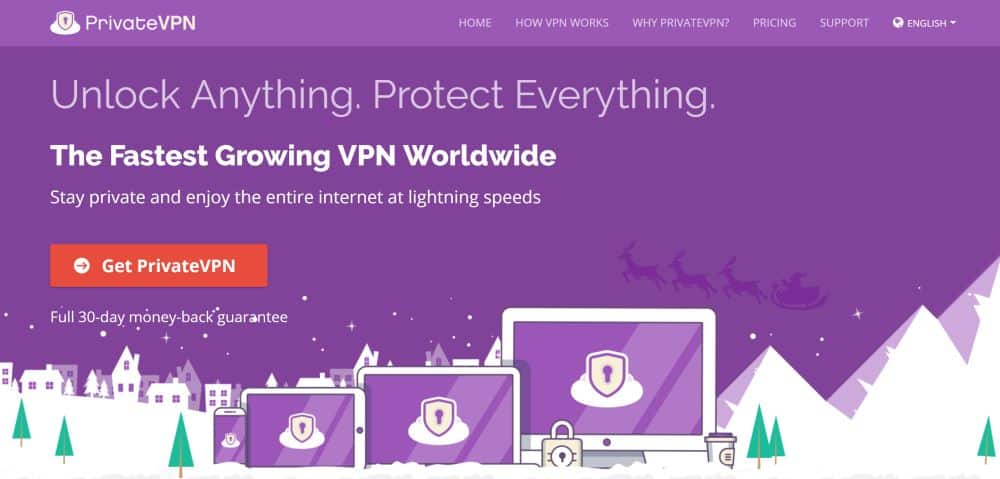 PrivateVPN is a smart and balanced service that lets you stay secure anywhere in the world, no matter if you're streaming Netflix movies, checking social media, or shopping for new socks. PrivateVPN creates this environment without sacrificing speed or ease of use, making it one of the best VPNs to run on a daily basis. All you have to do is set up the app and let it sit quietly in the background, protecting you without lifting a finger. PrivateVPN even works perfectly on smartphones, desktop PCs, and Fire TV, too, all thanks to a lightweight and minimalistic interface.
PrivateVPN runs a network of over 150 servers in 60+ countries, delivering all the speed, security, and location variety you need to stay safe and anonymous online. The service locks down data with 256-bit AES encryption, keeps your connection safe with an automatic kill switch and DNS leak protection, and features a zero logging policy on all traffic, as well. It's the perfect solution for all of your online privacy needs.
Read our full PrivateVPN review.
PureVPN offers some of the best online privacy features in the industry. The company has strong encryption and a smart privacy policy, but it also delivers an entire suite of protection built into a single app. If you've ever wanted anti-virus protection, malware shields, app blocking features, and DNS website filtering wrapped into one package, PureVPN delivers. This helps you stay safe from a huge variety of online dangers without any extra effort.
PureVPN keeps you safe with a zero-logging policy on traffic, an automatic kill switch, solid 256-bit AES encryption on all data, and DNS leak protection. These work in concert with the company's self-owned private network of 2,000+ servers in 140 different countries, providing a ton of options for fast, safe, and secure connections. Once you join PureVPN, you can enjoy a private internet experience on every device, easy.
Read our full PureVPN review.
How to use a VPN in Hungary
Choosing the best VPN is the hard part. Now that you've got some recommendations and know what to look for in a service, you can get down to the fun stuff.
Setting up a VPN
Using a VPN lets you stay safe while shopping, surfing, and streaming online. It's incredibly easy to get started with, as most VPN services have designed their software to be as intuitive as possible. In case you need a hand, though, you can follow the steps below to get everything set up.
Sign into your VPN's website and download the app for your device. Depending on which VPN you're using, you may be redirected to an app store to install the software on a mobile device.
Install the VPN app, launch it, then enter your login credentials.
The app should connect to a fast server on its own. You can use this for optimal speed, or simply open the server list and choose one in another country. There's no need to hunt for a Hungarian server, any country will work just fine.
Connect to a server and give the VPN a few moments to resolve the link.
Minimize the VPN to let it run in the background. You can now forget about it being there, you're safe.
Verify your IP address
It's a smart practice to verify your IP address the first time you connect to a new VPN. This is to ensure you're actually getting the benefits of an anonymous online presence and changeable virtual IP addresses. Without this test, you could be exposing your location without even realizing it.
Make sure your VPN is active and connected.
Open a web browser on the same device and visit ipleak.net.
Wait for the page to load. It will automatically run an IP address lookup.
Look at the box at the top beneath where it says "Your IP address".
If the label shows a country other than the one you're currently in, the VPN is working correctly.
If there's an error, check with your VPN support pages to resolve what's called an IP address leak.
Uses for a reliable VPN
VPNs are amazing little tools. Not only do they keep your identity safe, they also provide protection against online surveillance efforts, prevent certain cyber attacks, and let you stream videos from other countries, all with just a few clicks. Below are a few of our top reasons for using a VPN at all times on all of your devices.
Access censored websites – Censorship is a big problem in places like Turkey, China, Iran, and the UAE. It's not much of an issue in Hungary, but if you travel to regions with censored content, you won't be able to access your favorite sites without a VPN.
Data encryption – Encryption makes data unreadable to third parties. Only you and your VPN service can decrypt the information you send online, keeping you perfectly safe from every threat imaginable.
Hide your IP address – When you log into the internet, your ISP assigns the device an IP address. This can be used to track your identity and location. VPNs exchange this IP with one from their anonymous servers, making it extremely difficult to trace activity back to you.
Stop surveillance and tracking – It's not uncommon for ISPs and governments to track users. If you want to remain anonymous, always use your VPN.
Watch videos from other countries – Netflix, Hulu, BBC iPlayer, YouTube, and other streaming services restrict content availability based on location. Only with a VPN can you crack through those barriers for unrestricted movie viewing.
Why use a VPN in Hungary?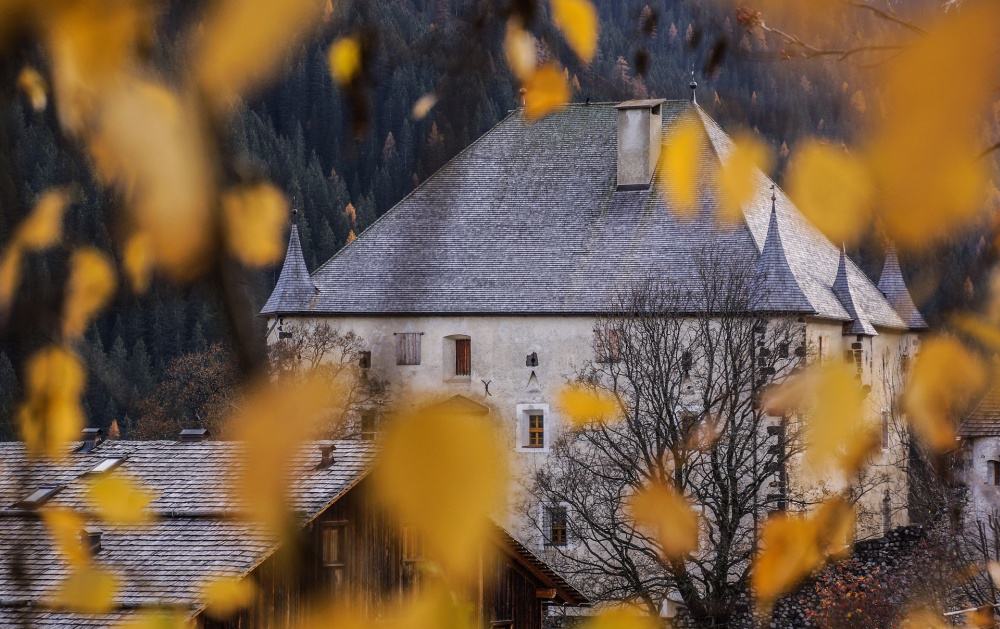 Hungary's internet infrastructure is fast and modern, and the local government doesn't censor online content in any discernible way. If that's the case, why is it important to use a VPN in Hungary? Apart from the benefits listed above, VPNs also protect you from the following threats:
Avoid fake Wi-Fi hotspots
Man in the middle attacks are more common than you might think. Imagine stepping into a cafe and discovering an open Wi-Fi network with the same name as the business. You connect, log into your e-mail account, then do a little shopping on Amazon. You close your laptop and head home, thinking nothing was out of the ordinary. Unfortunately, your data could have been stolen by a fake Wi-Fi hotspot via a man in the middle attack, and you'd never know it.
It can be difficult or even impossible to determine the reliability of public Wi-Fi, even if it's password-protected. Instead of being paranoid about these open networks, you can deploy a VPN on your device to protect both your identity and the data sent over the connection. Even if the Wi-Fi was compromised, your data is perfectly safe thanks to VPN encryption.
Bypass geo-restricted content
If you've ever tried watching a movie on Netflix or Hulu but couldn't find anything worth streaming, you're not alone. Most of these services restrict what content is available in different parts of the world. If you're in Hungary, you can only watch a selection of films approved for Hungarian viewers. This leaves out thousands of possible movies and TV shows that would otherwise be available if you had the right tools at hand.
VPNs bypass this frustrating restriction by using encryption and virtual IP addresses. The combination protects your identity and makes it appear as if you're located somewhere else, allowing you to switch from country to country and access any videos you want. It doesn't matter if you're really in Hungary or in the UK, you can get a different IP address with just a couple of clicks. Why not get a U.S. IP address and watch American Netflix?
Avoid censorship, destroy internet fast lanes
Net neutrality is currently safe in Hungary, but it's under threat in many other countries, including locations in Europe, Asia, and the Americas. If you travel to one of these regions your connection will immediately be subjected to their laws and restrictions. This means you might encounter internet fast lanes or find certain websites completely blocked from access, all because you stepped over an imaginary line on the map.
Using a VPN helps protect your privacy even in the case of extreme censorship or the loss of net neutrality. You can maintain your anonymity and data security no matter which border you cross or which device you use. If censorship is an issue, a VPN can fix things up in a matter of seconds.
Conclusion
Ready to secure your information and start running your own VPN in Hungary? It may sound like a complicated process, but selecting a VPN and getting everything set up is surprisingly easy. Within minutes you can get the best VPN possible, install and launch it to keep your data locked down. All that's left is to enjoy the internet at your leisure.
What's the first thing you plan on doing with your new VPN for Hungary? Let the world know in the comments section below.