We are reader supported and may earn a commission when you buy through links on our site.
Learn more
Best VPN for New Zealand 2021 – Reviewed and Tested
Don't scoff–even if you're in New Zealand, you STILL need the best VPN you can find. Today, we cover a range of topics including cybersurveillance, geblocking, and virtual location spoofing, all of which concern Kiwi netizens. We also recommend the top VPN providers available in New Zealand.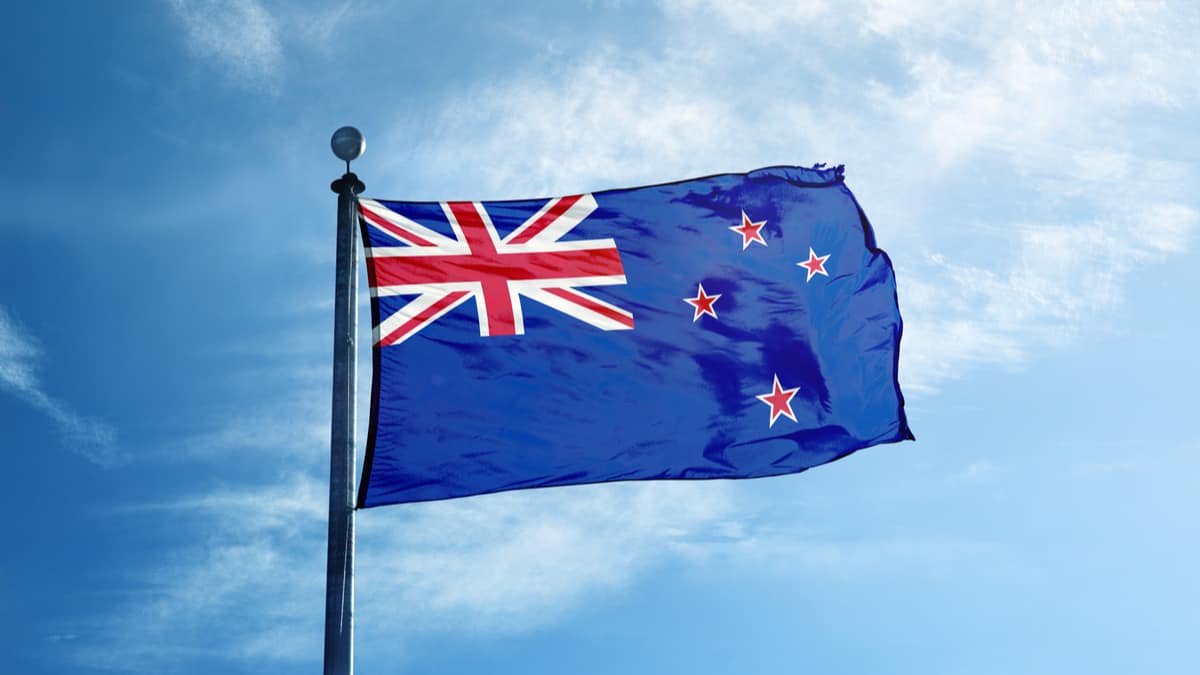 New Zealand is fairly liberal when it comes to Internet usage. The local government has stated that by 2019, they expect 97.8% of the population to be surfing the web through a broadband connection. Unfortunately, even in a country with lax Internet laws, regional blocks can become a pointed problem. Furthermore, the government openly monitors users' activities, so if you are in New Zealand, your information can be tracked down at any point.
Yes, even Kiwis need a VPN. Access geoblocked content, block out ISP tracking, and ensure your right to privacy online with these providers:
NordVPN – Best VPN New Zealand – NordVPN offers the most sophisticated solution for Internet privacy on the market. Spoof tens of thousands of virtual IPs, guarded by the unbreakable and super-fast NordLynx encryption protocol. Rest easy, too, with a thoroughly vetted zero-logging guarantee.
Surfshark – Offers cutting-edge encryption at a price anyone can afford. Protect every device with unlimited simultaneous connections.
ExpressVPN – One of the top choices for heavy streamers, gamers, and torrenters thanks to its focus on top connection speeds.
CyberGhost – Massive network made easy to navigate thanks to a well-designed and intuitive user interface.
PrivateVPN – Small, self-owned network honed to the razor's edge for performance and stability.
Luckily, a good VPN provider can not only ensure that your online identity and history remain secure, but that you will never be limited by geographical restrictions again. In this article, we will show you how to pick the right VPN, give you our top recommendations, explain why a VPN is useful for a user in New Zealand, and provide you with steps that'll help you get started.
30-days money back guarantee
Picking the best VPN to browse from New Zealand
Prior to moving on to our VPN provider recommendations, it's important to prioritize your Internet needs in order to pick the best service for you. In order to choose the best VPN provider for users located in New Zealand, we suggest you follow the criteria below:
Take these features into account when looking for a VPN provider ideal for browsing from New Zealand.
Our VPN recommendations
Now that you have a better idea of what makes a good provider, take a look at our list of the best VPNs to unblock websites and boost your privacy online in New Zealand: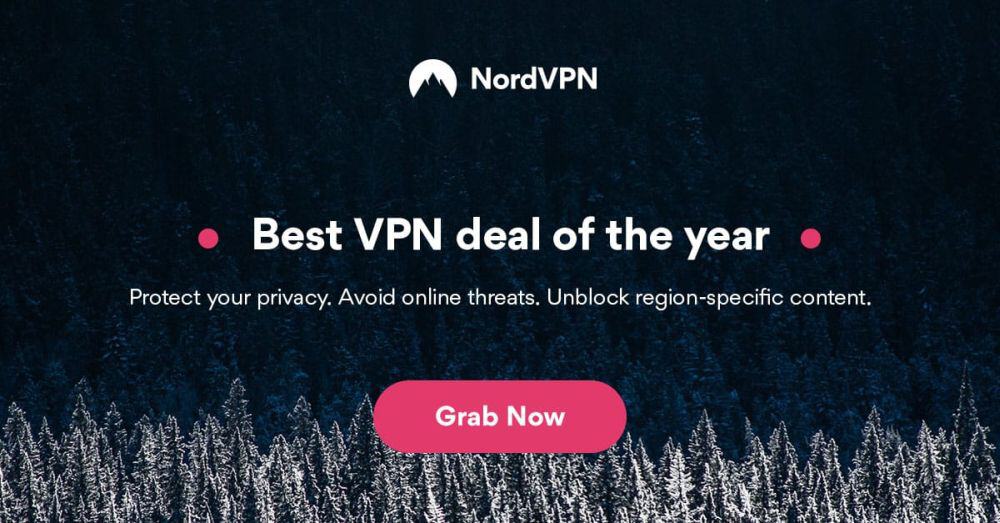 NordVPN sports one of the biggest server networks in the industry–over 5,500 servers in 59 countries worldwide–making it a solid choice if you're looking to maximize the number of IP addresses you could potentially use. Beyond sheer size, NordVPN also offers specialty servers optimized for a variety of use-cases, including Onion over VPN, anti-DDoS, double VPN, P2P and more.
NordVPN employs 256-bit AES encryption to ensure none of your data can be viewed. It would take the world's strongest supercomputer to crack this sort of encryption. The no-logging policy is considered to be one of the most strict in the industry, and nothing from timestamps to browsing history is traceable back to your email address. Further, the automatic kill switch ensures that if you get disconnected, your Internet shuts down entirely so none of your data has a chance to leak.
Despite all these advanced features, NordVPN has a fairly user-friendly interface and 24/7 support so using it is easy. The UI is highly intuitive, and a graphical map serves as a visual aid. NordVPN is available on a wide range of operating systems, including Windows, Mac, Linux, and iOS.See the full list in our full review of NordVPN.
Read our full NordVPN review.
Pros
Optimized servers for unblocking Netflix
Mind-boggling number of servers
Allows multiple connections (6 devices)
Based in Panama
Customer Service (24/7 Chat).
Cons
Not much
Refund processing can take up to 30 days.

If new provider Surfshark is any indication of the way VPNs are going, we heartily welcome the trend. They offer only the most up-to-date privacy provisions, while slashing prices and offering extra features for good measure.
For example, Surfshark allows for unlimited simultaneous connections–a rare pro-consumer feature that lets you protect all of your devices and even share with friends and family. Additionally, it's possible to set specific VPN settings for individual Wi-Fi networks, allowing for seamlessly optimized protections while you're on the go.
Surfshark's core functionality comes from its network, currently numbering over 3200 servers in 65 countries. Connect via OpenVPN, IKEv2/IPSec, or WireGuard, guarded by 256-AES-GCM encryption. If you need help bypassing VPN blocks like those imposed by Netflix, Surfshark has you covered with automatic smart DNS settings and obfuscation which "just work" to access your favorite sites. Finally, Surfshark never logs records of your traffic or activity, so your business is only ever your own.
Pros
Unblock 15 international Netflix libraries, including the US and Japan
Diskless server network ensures you leave no trace behind
Accepts all major credit cards, Apple, Google, and Amazon Pay, PayPal, and even Bitcoin
Absolutely no logging of connection data, IP addresses, bandwidth used, or traffic
Get help any time of day via email, phone, or live chat.
Cons
Speeds occasionally suffer a noticeable drop
Relatively young VPN still has to prove itself trustworthy over the long haul.
Read our full Surfshark review.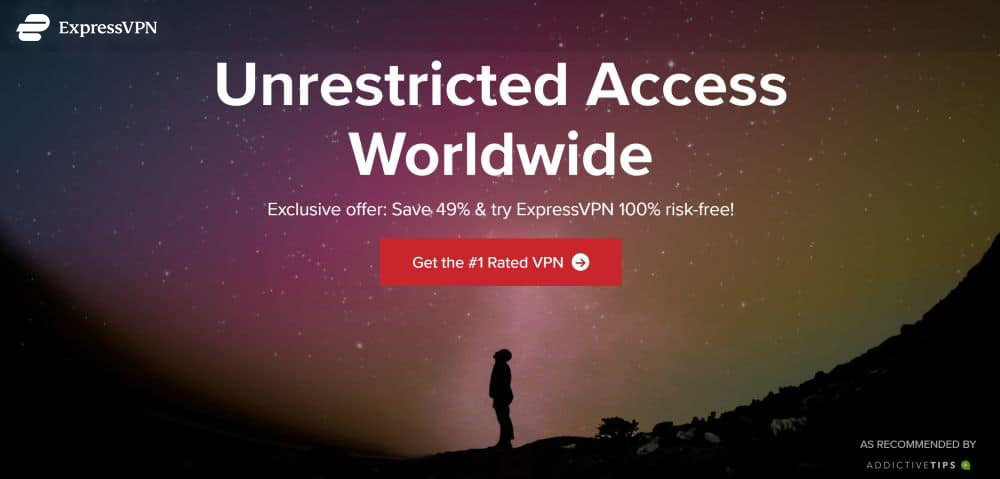 ExpressVPN delivers some of the fastest and most reliable VPN connections on the market. With over 3,000+ servers across 94 countries, you'll have plenty of options when searching for the right server to beat geoblocks, torrent speedily and anonymously, or browse without fear of surveillance. A featherweight software interface enables you to gain incredible protection with just a click or two. Simply fire up ExpressVPN, choose a server in the location you want, then let the app do the rest.
Encryption protocols include UDP, TCP, PP2P, though 256-bit AES via OpenVPN is the unassailable standard used for most connections. If you're not sure what this means for you, rest assured that none of the governments in the Five Eyes Intelligence Alliance (or anywhere else in the world, for that matter) possess supercomputers sophisticated enough to crack this cryptography by brute force. What's more, a strong no-logging policy obliterates any trace of your traffic, DNS requests, IP addresses, or browsing history.
Read our full ExpressVPN review.
Pros
Unblocks American Netflix, iPlayer, Hulu
Fastest servers we have tested
Torrenting/P2P allowed
No logging policy well enforced
24/7 Live Chat.
Cons
Power-users configuration options.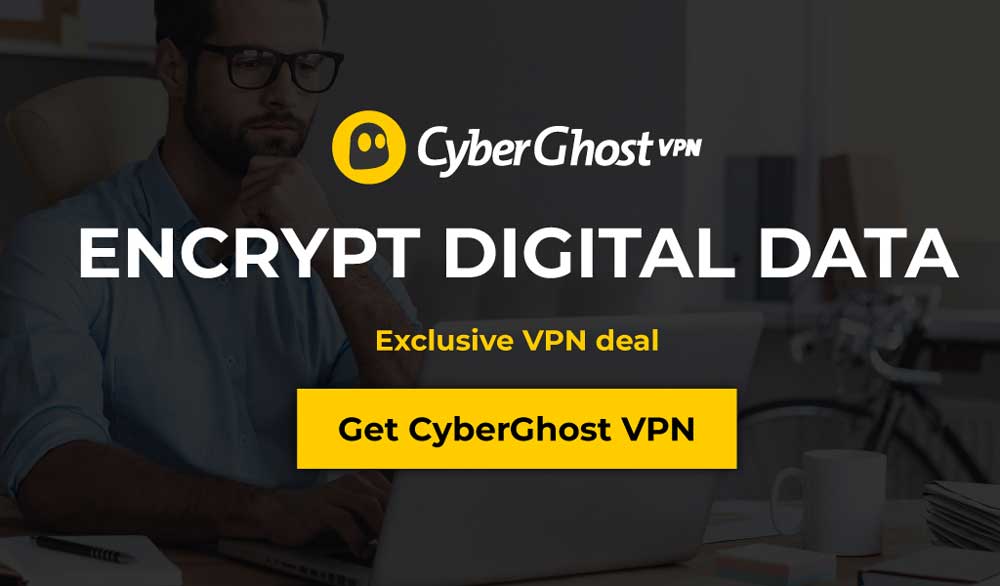 CyberGhost is ideal if you are a VPN rookie looking for something simple to get you started. Upon launch, the colorful app presents you with six straightforward configuration profiles. These profiles include "surf anonymously", "unblock streaming", and "unblock basic websites". You get the option to customize these profiles by using feature toggles such as "block ads" and "extra speed". This lets you customize your Internet experience to your needs, which – combined with 5 simultaneous connections, no speed caps and unlimited bandwidth – makes this service all-around excellent for all New Zealand users. Of course, if you have a DIY flair, you can choose your own connection to one of CyberGhost's 5,900 servers across 90 countries worldwide.
CyberGhost uses military grade 256-bit encryption delivered via OpenVPN, as well as other encryption protocols including L2TP. This lets you choose between security, speed, censorship removal or a combination of all three. The tough no-logging policy ensures that almost none of your personal data is stored by the VPN service – not even your e-mail address. At most, the algorithm notes down anonymous login events on a monthly basis in order to gather information on user activities. Last but not least, CyberGhost has a built-in kill switch, which stops all outgoing data packets if your VPN connection drops, making sure you stay protected at all times.
Read our full CyberGhost review.
Pros
Works with Netflix, iPlayer, Amazon Prime, Hulu
Great user experience and easy installation
7 simultaneous connections
Zero logs and good privacy features
24/7 Live Support.
Cons
Can't unblock some popular streaming sites.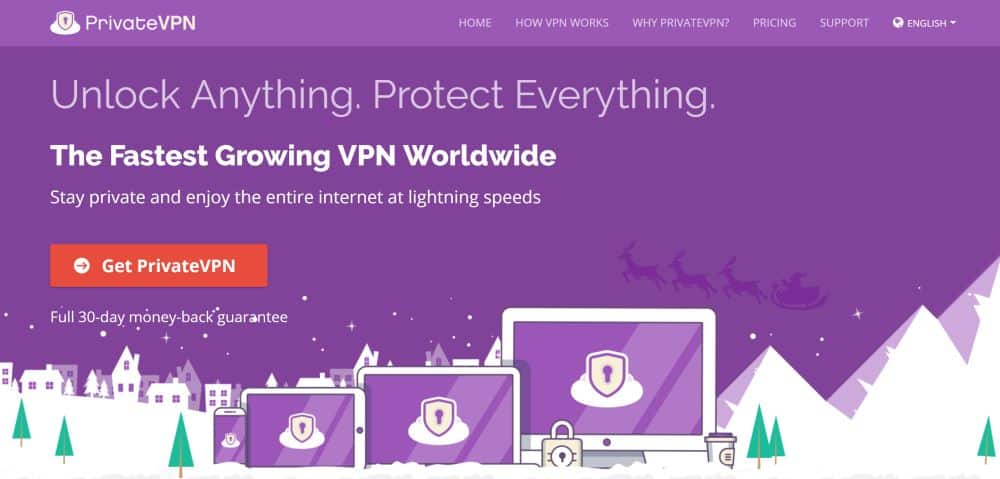 PrivateVPN specializes in bypassing regional blocks employed by streaming services like Netflix or Hulu with ease. Installing the app only takes a few moments, and its usage does not require any previous experience with a VPN. Furthermore, there is no limit or cap on switching servers, so you can browse content from all around the world. With 150+ servers in 60+ countries around the world, you do not have to be limited to content in New Zealand alone.
In addition to speed and a variety of connections, PrivateVPN delivers on security. 256-bit AES encryption ensures that your data is always safe, and if you get disconnected, your data still won't get leaked thanks to a built-in kill switch. If you want faster connectivity, PrivateVPN gives you the option to downgrade to 128-bit encryption for more speed. This is perfect if you are looking to stream live videos or any other video content. Further, PrivateVPN's tough no-logging policy also means none of your information gets stored by the provider.
Read our full PrivateVPN review.
How to start browsing with a VPN from New Zealand
Now that the difficult part is over and you have chosen your VPN, it's time to get started. Follow the steps below to install the service in New Zealand and start browsing limitless content from all around the world.
Connect to your VPN server
Sign into your VPN account through the browser and find the right software for your device and operating system.
Install the app, and upon launch enter your account details.
Open the list of servers and choose any location you wish to connect to. This will change your IP address from one within New Zealand to a country of your choice.
Connect to the server and give the page a few minutes to complete the connection.
You should now see the country you have chosen instead of New Zealand.
Verify your IP address
You will now need to verify your connection in order to make sure there are no leaks. This process is not mandatory, but we recommend you take a few minutes to ensure that your VPN is working properly and your connection is, in fact, secure.
Launch your VPN software and pick the country you wish to connect to.
Open your browser and go on ipleak.net. This page will automatically run an IP address lookup test.
When the page is done loading, check the country box at the top of the page called "Your IP Addresses". If you see the country you have chosen earlier in this list, you are good to go. If, however, you still see New Zealand in that list, then there may be a potential leak and you have to contact your VPN provider as soon as possible. It may be worth reinstalling the VPN app first.
Internet restrictions in New Zealand
Surprisingly enough, Internet filtering in New Zealand was only introduced in 2009, and started operating in 2010. The Internet laws are very lax compared to those in other parts of the world, such as the Middle East, but the local government still openly tracks users' activities. The way it works is the Department of Internal Affairs has a list of websites that are banned or restricted. If a user attempts to access a website on the list, they will get an automatic error message saying that the content is unavailable in their region.
Here is the interesting detail. As a liberal country, New Zealand allows ISPs to choose whether they want to comply with this model. This means that no ISP is obligated to operate using the secret list of blocked websites. However, out of 80 available ISPs in New Zealand, a mere two add up to 75% of the market, and both of them do comply. Therefore, at least three quarters of Internet users in New Zealand suffer from these blocks and regional restrictions.
New Zealand also happens to be a part of the 'Five Eyes' alliance. This is a collaboration of five governments, namely USA, UK, Canada, Australia, and New Zealand, who agreed to conduct surveillance and share information on their local users with other countries in the list. For any user, this is an immediate cause for alarm. Government snooping is very much present and in order to protect your identity and online activities, you need a VPN.
How a VPN will help you in New Zealand
Bypass censorship and geo-restrictions
VPNs are a great way to sidestep geographical limitations and censorship, even if you are located in a country with fairly lax Internet laws like New Zealand. Whether you want to stream videos on Youtube or Netflix, a VPN will grant you access to much wider varieties of content.
Keep your data private and secure from surveillance
If you want to keep your identity anonymous online and avoid your browsing history from getting into the hands of the wrong people, a VPN is a must. Since the government of New Zealand openly filters the Internet and snoops on residents, a VPN service will help make sure nobody can find out what you do online.
Enhance mobile privacy
Smartphones and tablets can contain very private information, from passwords to bank account details. This makes them a massive target for cybercriminals, so it is important to keep your phone as secure as possible. VPN services put up a barrier between users and open hotspots by encrypting your data along with browsing history and other important information.
A few security tips for VPN users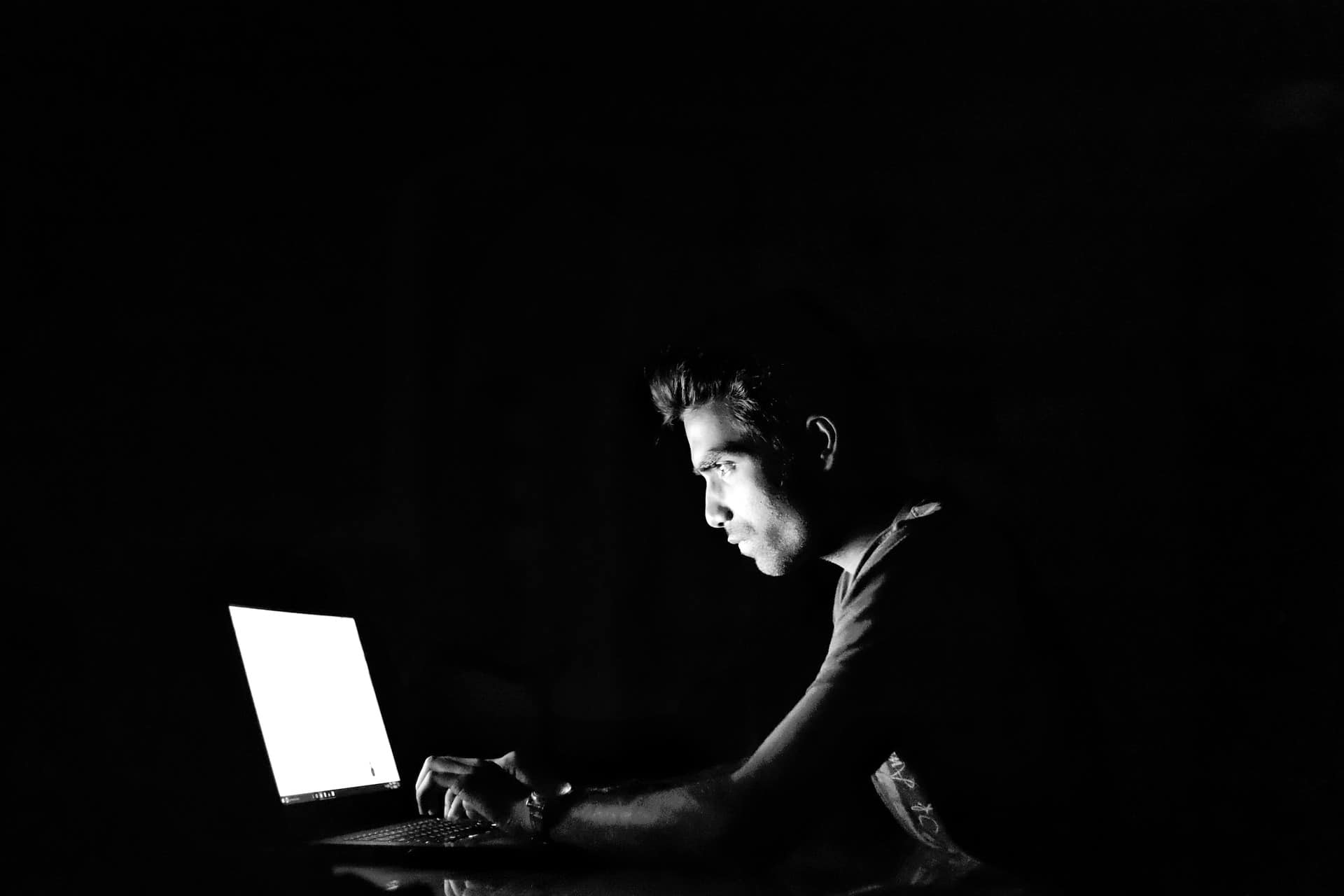 While VPN providers are determined to keep your data as protected as possible, there are still some vulnerabilities. A VPN will encrypt your data and make sure it's not traced back to you, but cannot protect you from things like malware. Here are some tips that will aid in maintaining your privacy.
Use a strong password – When creating a user for your VPN account to browse from New Zealand, make sure you don't use the same credentials as for your other accounts. This would make it much easier for hackers to gain access to your information.
Use a paid VPN service – This point cannot be stressed enough – do not opt for a free VPN service. Free VPN services do not employ the same security features as paid subscriptions, so your information can be traced back to you fairly easily. Paid VPNs have stronger encryptions and no-logging policies that protect your information and history.
Change your password often – Regardless of the account, most professionals will advise users on all websites to change their password every few months. Make sure you do so with your VPN account as well.
Use extra protection – If you are a journalist, news story source, or anything of the sort, make sure not to rely on the VPN encryption alone. There are additional measures you can take, such as Tor software, that would add an extra layer of encryption and make the security all the more reliable.
Conclusion
In order to bypass regional blocks and prevent your data from getting into the hands of the government and the ISPs, you will need a good VPN. This service will expose you to an array of international content, protect your online privacy, and give you the fast connection you need to watch the next season of Game of Thrones. Want to explore the world of content without leaving the comfort of your home? Get started with our guide right now.
Located in New Zealand and about to install a VPN? What are you going to use it for? Leave us your comments down below!