We are reader supported and may earn a commission when you buy through links on our site.
Learn more
Best VPN for ZDF Germany to Unblock and Watch from Anywhere
The next time you travel outside of Germany, make sure you have a VPN installed on your device so that you can unblock ZDF abroad. Otherwise, your favorite content will be geoblocked, and completely unavailable for streaming. We cover the best VPN providers to spoof a German IP address so you can watch ZDF or any other Germany-only sites.
Do you miss watching ZDF when you get home? The Germany-based Zweites Deutsches Fernsehen broadcaster has been on the air for over 50 years, making it a mainstay of programming in Austria, Switzerland, Belgium, Italy, the Netherlands, Germany, and beyond. The channel airs live programs 24/7, including sports, comedy, drama, news, film, and cultural programming.
Unfortunately for loyal viewers, ZDF comes with some pretty severe location restrictions. Content broadcast in ZDF's zone is limited to a small list of countries. If you try to watch a show from another area, you'll see a "This broadcast is only available in…" blocked message instead of a stream. Furthermore, not all of ZDF's shows are available in all of its countries, making it difficult to use even if you're located in central Europe.
Don't lose access to ZDF when you leave Germany, spoof your way back in with these reliable VPNs:
NordVPN – Best for ZDF – NordVPN's specialty is unblocking websites like ZDF unavailable outside of their home countries. Stream in HD with no buffering, and in complete anonymity thanks to NordLynx encryption.
Surfshark – "Just works" to unblock streaming sites, thanks to built-in obfuscation and smart DNS.
ExpressVPN – Also runs their own leak-proof smart DNS servers, powered by the ultra-fast Lightway encryption protocol.
CyberGhost – VPN settings intimidating? Pick the provider with options like "unblock streaming" for an easier time.
PrivateVPN – Love advanced settings? Pick the provider that lets you tweak encryption settings for optimal performance.
PureVPN – Love lots of servers? Pick the provider with more countries in its network than any other.
The good news is you can bypass many of these restrictions by using a virtual private network. Watching ZDF with a VPN means you can access all of the channel's online streaming content without restriction. Stop staring at the "unavailable" error messages and start watching ZDF!
30-days money back guarantee
Choosing the Best VPN for ZDF
What makes a VPN perfect for watching ZDF? How do you choose which VPN will give you the best experience? There are a lot of factors to consider, that's for sure. Below we take a look at some of the most important features you should look for in a VPN.
Most Important VPN Features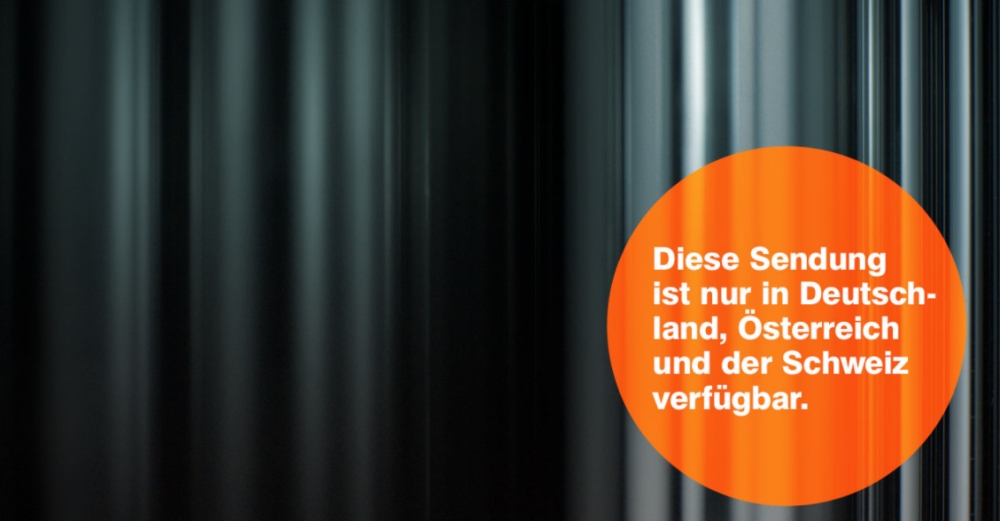 Researching a VPN can take a long time, especially if you're concerned about quality. After all, finding a good balance between speed, security, and reliability is a tall order to fill. If you're in the market for a good VPN to use for streaming ZDF, you should put a high priority on the following features to guarantee a top-notch experience.
Free VPNs and ZDF
Is it safe to use a free VPN service with ZDF? The short answer is no, it isn't. Not only could you be putting your privacy at risk by using a free VPN, but you'll likely have a terrible experience trying to stream your favorite shows.
Free VPNs are all over the place. They pop up on mobile marketplaces, browser extension stores, and sketchy websites. These services have to make money in order to keep their network online. If they aren't generating income from users, where do you think their profits are coming from? By selling user data. Free VPNs have been caught logging and renting user information to the highest bidder, and even coopting user devices into a secret botnet, meaning you're never really safe if you use a free VPN.
Another downside of free VPN services are the limitations. Many have strict bandwidth blocks after you reach a certain cap, cutting you off mid-stream. Others are incredibly slow and could never deliver the HD quality videos you're used to seeing.
Top 6 Best VPNs for ZDF
Ready to dive in? Using a VPN with ZDF is easy once you get started. Check out our recommended VPNs below for the fastest and most reliable way to watch ZDF.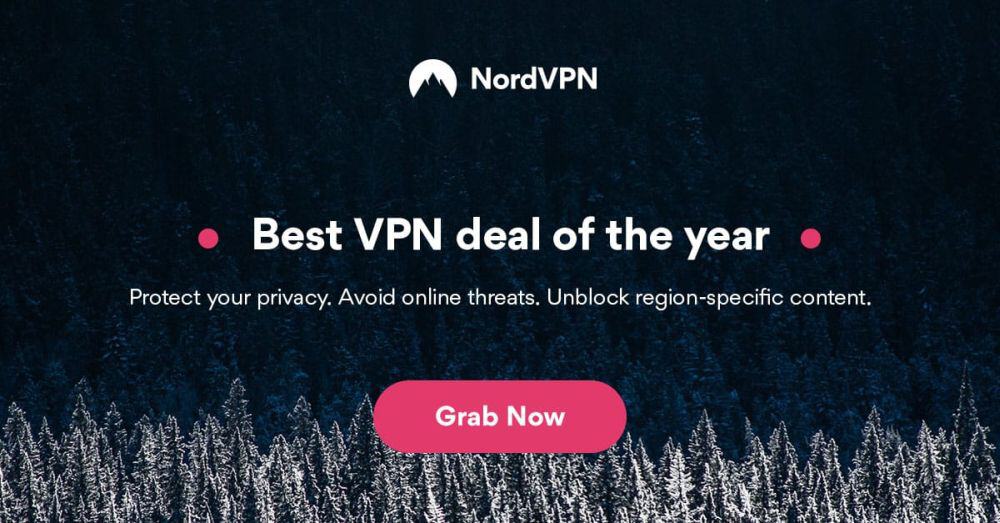 NordVPN has the right collection of features to make it an ideal VPN for watching ZDF, or just streaming videos in general. The most impressive part of the service is the size of the company's server network. The list is constantly growing, but at the time of writing users have access to over 5,500 in 59 countries. This means you'll always be able to connect to a fast server anywhere in the world. What's more, you'll have ready access to extra protection through unique double encryption and anti-DDoS servers.
Your privacy is guaranteed with a zero-logging policy that covers everything from bandwidth to time stamps, traffic to IP addresses. Additionally, your activity is never recorded or shared with third parties while using NordVPN. Backing these features is 256-bit AES encryption on all data, an automatic kill switch, DNS leak protection, and a host of customizable encryption features.
NordVPN operates just over 2,500 servers in Europe alone. Of those locations, several hundred are parked in the Netherlands, Germany, Switzerland, Italy, Austria, and other ZDF-compatible countries. This makes NordVPN one of the best VPN services for fast and reliable connections to ZDF streams.
Read our full NordVPN review.
Pros
Very fast speeds make this a strong choice for 4K streaming
GooglePlay users rating: 4.3/5.0
No IP/DNS leaks found
Extra-secure Double VPN for data encryption
Live Chat Support.
Cons
Refund processing can take up to 30 days.

Despite being the youngest VPN on our list by a large margin, we can easily recommend Surfshark for German users wanting to access geoblocked ZDF content. Before going into specifics, we will say it "just works" on a great number of streaming sites, and can be had for less money than the rest of our recommendations. Still interested? Read on.
Surfshark pummels through geoblocks and VPN bans alike with a potent combination of features: 256-AES-GCM encryption, along with blanket obfuscation and smart DNS built into every server. Even if you connect from a censored country like China or Russia, Surfshark's NoBorders method will break through all sorts of government restrictions to access a German IP.
In total, there are over 3200 servers in 65 countries, with German servers accounting for the handful of static IP and multi-hop connections available. Surfshark never logs your activity, and offers unlimited simultaneous connections.
Pros
Bypass government censorship with NoBorders mode
All 800+ servers are P2P-friendly, with private DNS and obfuscation
No questions asked money back guarantee
Logging policy independently audited and verified
Refund requests are simple and fast–no waiting or hassle.
Cons
Overall, not much to complain about
Relatively young VPN still has to prove itself trustworthy over the long haul.
Read our full Surfshark review.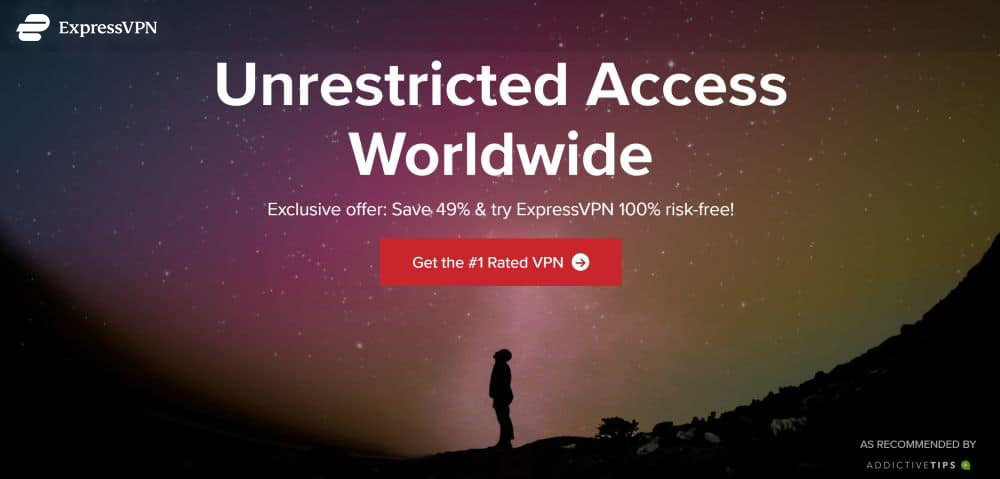 ExpressVPN is one of the best-known providers on the market. The service runs a network of 3,000+ servers in 94 countries worldwide spread out to all corners of the globe, each delivering lightning fast connection speeds. You can log in and start streaming HD videos from ZDF or even watch live World Cup matches with ease, as ExpressVPN makes connecting as easy as tapping a single button.
Your data is protected with 256-bit AES encryption and backed by a zero-logging policy on traffic, DNS requests, and IP addresses. DNS leak protection and an automatic kill switch also provide a reliable safety net in case of an accidental disconnect or other internet issue.
ExpressVPN's server network is ideal for unblocking and watching ZDF. It has locations in Austria, Germany, Italy, Switzerland, Belgium, and several other compatible regions, all of which are incredibly fast and secure.
Read our full ExpressVPN review.
Pros
Unblocking Netflix, iPlayer, Hulu, Amazon Prime
Fast serves with minimal speed loss
OpenVPN, IPSec & IKEv2 Encryption
Keeps no logs of personal data
24/7 Chat Support.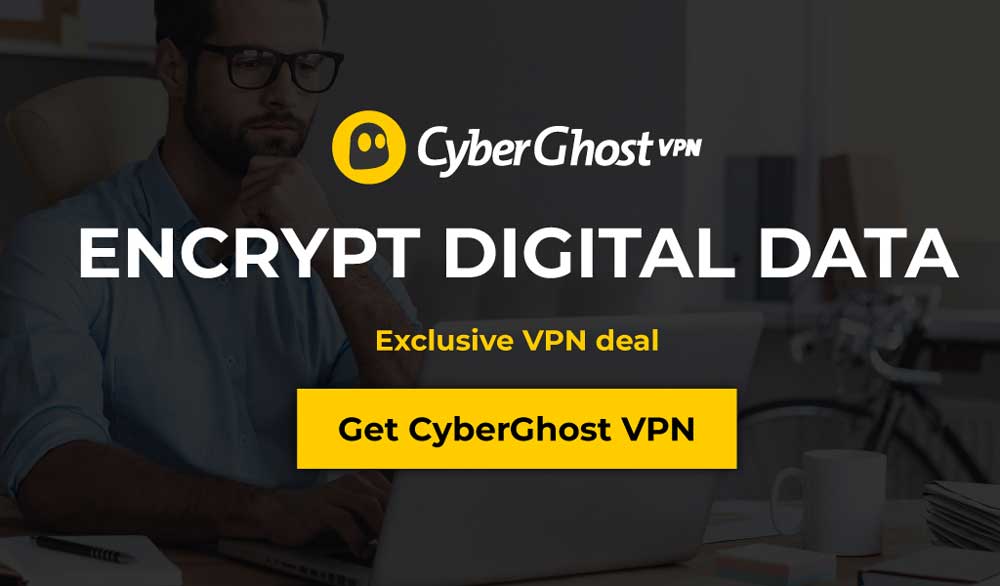 Usability and security are the core features offered by CyberGhost, one of the fastest and most reliable VPNs around. The service delivers incredible connection speeds no matter where you live, letting you connect to stream HD videos from ZDF or any other network, all without buffering delays. CyberGhost accomplishes this thanks to a network of over 5,900 servers in 90 countries. The company's mobile and desktop app make it easy to connect and enjoy a secure internet experience, no matter which device you own.
This service's exceptional foundation of privacy keeps you secure with 256-bit AES encryption on all data, a zero-logging policy on traffic, time stamps, and IP address, and both DNS leak protection and an automatic kill switch. All of these work together to hide your identity each time you connect and keep your data encrypted and secure so no one can see what you're viewing.
CyberGhost's network is ideal for anyone looking to stream ZDF. The company's server network is centered in Germany with over 600 nodes to choose from. You'll also find servers in Switzerland, Austria, Italy, and several other locations where ZDF is popular.
Read our full CyberGhost review.
Pros
SPECIAL OFFER: 79%OFF
3,600+ servers, 55+ countries
GooglePlay users rating: 4.3/5.0
Strict no logging
45-day money-back guarantee.
Cons
Can't unblock some popular streaming sites.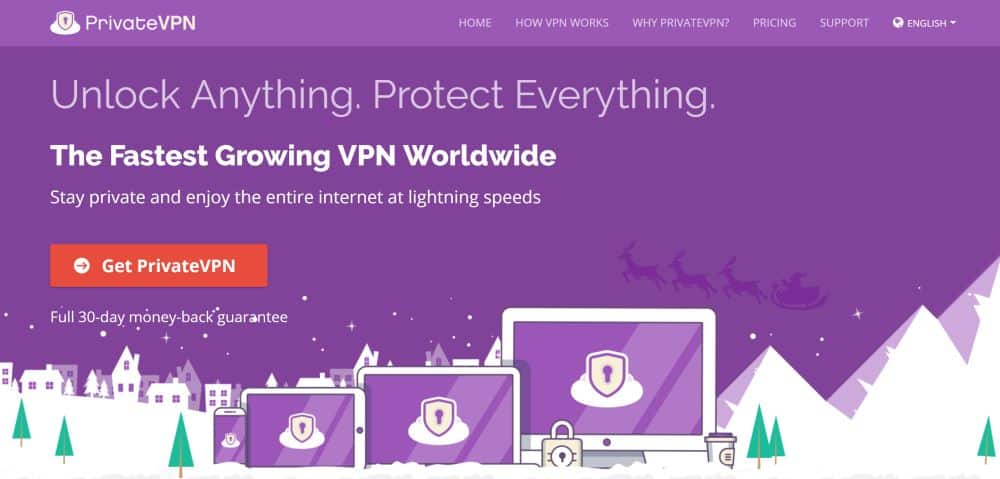 PrivateVPN focuses on balanced performance that never sacrifices speed for security. You can stay secure anywhere in the world while surfing, streaming, and much more, all thanks to a solid foundation of privacy features. PrivateVPN also works well on smartphones, desktop PCs, and even Fire TV, all with a lightweight and easy to use interface. This makes it a great choice for anyone who wants to use a VPN but doesn't want to struggle with a complicated interface just to stay safe.
PrivateVPN runs a strong network of over 150 servers in 60+ countries, enough to deliver speed, security, and location variety regardless of your current location. PrivateVPN locks down data with 256-bit AES encryption, keeps your connection safe with an automatic kill switch and DNS leak protection, and features a zero logging policy on all traffic, as well.
This server network may be small, but it offers plenty of options for watching ZDF online. You'll find locations in Germany, Austria, Switzerland, Bulgaria, Italy, and multiple other compatible locations, all primed and ready to deliver a safe online experience.
PureVPN offers more than just encryption and online security. The service is an all-in-one security suite that keeps your devices safe from all manner of online dangers without having to install separate software. With PureVPN you get anti-virus protection, malware shields, app blocking features, and DNS website filtering. Simply download the VPN software, choose the extra protections you'd like, and you're set.
Useful privacy features start with a zero-logging policy on traffic, an automatic kill switch, solid 256-bit AES encryption on all data, and DNS leak protection. These work in concert with the company's self-owned network of 2,000+ servers in 140+ countries, providing a ton of options for fast, safe, and secure connections.
PureVPN's network has a strong presence in ZDF-compatible areas. You'll find dozens of locations throughout Germany, Italy, Austria, and Switzerland, along with several more nodes in cities throughout Europe.
Read our full PureVPN review.
How to Use a VPN to Unblock and Watch ZDF
After researching and selecting your VPN, the hard work is over. You're now ready to get everything installed and start watching ZDF from your device. The instructions below will work whether you're on a Mac, PC, Android tablet, or iOS device. Simply go through the steps and enjoy your ZDF broadcasts.
Step 1 – Set Up Your VPN
Choose one of the recommended VPNs from the section above. Next, follow these steps in order. They'll be slightly different depending on which VPN you chose, but the basic process will always be the same.
Sign into your VPN account and download the app for your device. If you're using a mobile device, you may need to install it from the appropriate app store.
Install the app, launch it on your device, then enter your account login credentials.
Open the list of servers and choose one located inside in a ZDF country. Germany is ideal, though you can also choose Austria, Switzerland, Italy, or the Netherlands.
Connect to the server and give the VPN a few moments to resolve.
Minimize the VPN or simply let it run in the background.
Step 2 – Verify Your IP
Once you're connected, it's a good idea to quickly verify your IP just to make sure the connection is working. This is an optional step, but if it's your first time running the VPN, it's a good precaution to take. It only requires a couple of seconds to verify.
Make sure your VPN is active and connected to a server.
Open a web browser and go to ipleak.net.
Wait for the page to load and run your IP address lookup.
Look at the box at the top of the page beneath "Your IP addresses". If it shows a country other than the one you're currently sitting in, the VPN is active and working correctly.
If the box shows your physical location, check with your VPN provider to resolve any IP leak errors, or try reinstalling the VPN app.
Step 3 – Start Streaming ZDF
Now that your VPN is set up and securely connected, you're ready to start watching ZDF shows. The network is surprisingly lenient when it comes to allowing VPN traffic, so if you have a good service running in the background, you won't encounter any issues at all.
Note there are two streaming methods outlined below. The first will work on any device equipped with a browser, including many smartphone browsers and other non-standard pieces of software. If you have an iOS or Android device and can download the app, you might want to try the second method for a more reliable streaming experience.
Follow these steps if you want to watch ZDF on any device using the main streaming website:
Make sure your VPN is connected to a compatible server by following the guidelines above.
Open a web browser and visit the ZDF home page at https://www.zdf.de
Navigate through the channels or live TV selection at the top of the screen.
Choose a show or stream you want to watch.
Click on the Play button at the center to start the video.
Follow these steps if you want to watch ZDF on a mobile device using the ZDF app:
Make sure your mobile VPN is connected to a server by following the guidelines in the sections above.
Go to your device's app store and search for ZDF. The app should be called ZDFmediathek & Live TV published by ZDFonline.
Install the free app on your device.
Launch the app and navigate the menus to find a video or live stream to watch.
Click the Play button and enjoy.
Conclusion
ZDF offers premium quality programming that users in central Europe have come to rely on over the years. The channel even offers live sports and select World Cup matches. You don't have to live in Germany or Holland to take advantage of ZDF's programming, either. With a good VPN on your device, you can stream all the live content and on-demand shows you want with just a few clicks.
Are you a ZDF fan whose been deprived of the network's great content since moving abroad? What are most looking forward to watching with your new VPN subscription? Give us an earful in the comments below.