We are reader supported and may earn a commission when you buy through links on our site.
Learn more
Best VPNs For Brazil | Top Working Ones for 2021
Data caps, app blocking, surveillance and other hot-button issues have made VPN use in Brazil soar in recent years. Today, we'll take a dive into the issues challenging Brazilian Internet freedoms, plus educate you on how a VPN can restore access to the open web while boosting your privacy online.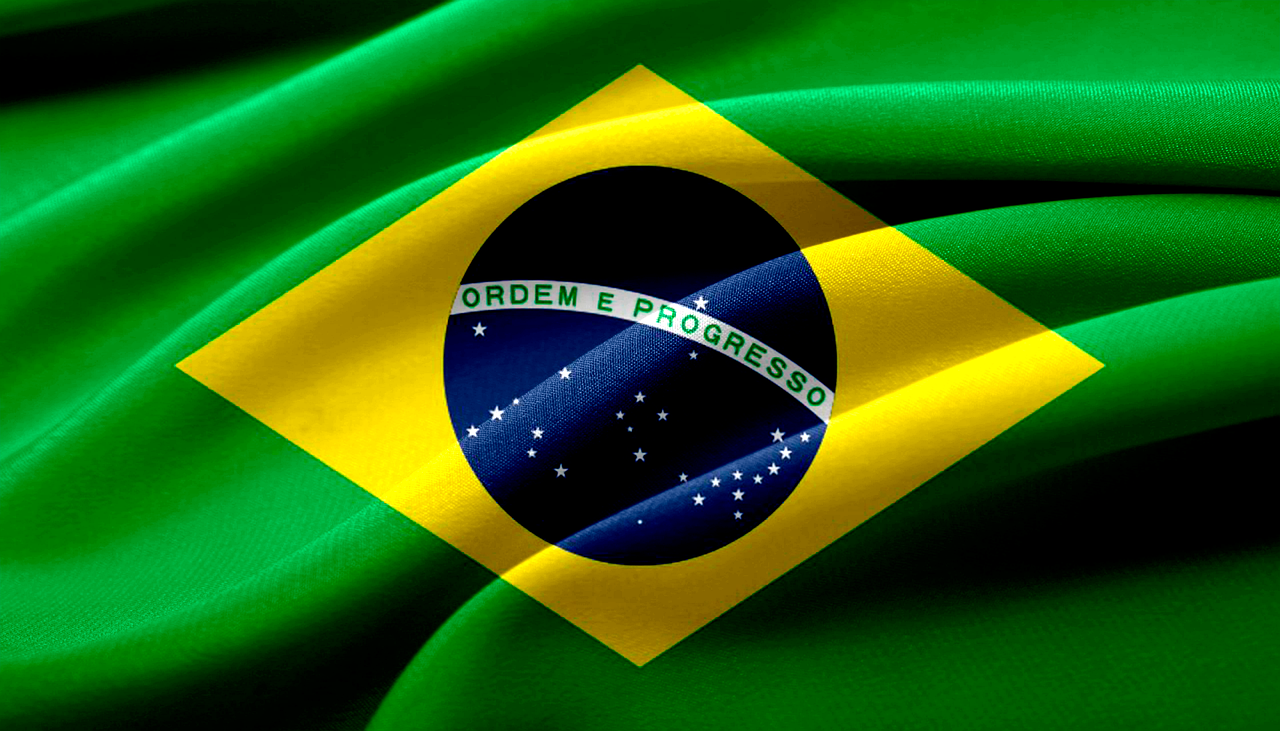 Brazil has historically had fairly good internet freedom, with a Constitution for the Internet being adopted in 2014 which supported net neutrality and laid out privacy and security rules regarding what information internet service providers could collect on their users. When bills were proposed which limited internet freedoms in response to cybercrime, a public backlash meant that the bills were quickly dropped. There were also bills brought in to limit practices by ISPs that were unfair to consumers, like hard data caps.
However, in the last few years there have been growing concerns about internet freedom in Brazil. The popular WhatsApp messaging service was blocked twice: once in 2015 and once in 2016 due to a government disagreement with app owner Facebook about handing over data related to cybercrimes. Since then, bills have been introduced in the parliament that aim to combat cybercrime but which also undermine internet freedoms for ordinary people. Further, there are laws about defamation and blasphemy which have been used to justify blocking certain content online, including bloggers who expose political corruption or which are critical of the government.
For this reason, more and more individual people in Brazil are taking steps to ensure that they can access the internet freely and safely in their country, often making use of a VPN service. Today we'll talk about how a VPN can allow you to access content freely online and how it can keep you safe, then we'll recommend our picks for the best VPN for Brazil.
Access Blocked Content Or Apps With A VPN
One of the most useful things that a VPN can do is to let you access content or services which are blocked. If WhatsApp is blocked but you still need to use it, or if a blog that you want to read has been blocked, you can use a VPN.
A VPN works by installing a piece of software onto your device which encrypts all of the data that your device sends over the internet. This encrypted data is sent to a server run by your VPN provider, where it is decrypted and sent on to its original destination. The server that you use can be located anywhere in the world, and when your data is routed via a server it is as if you are browsing the internet from the country where the server is located.
This means that if WhatsApp or a particular site is blocked in Brazil, you can use a VPN to connect to a server in another country where the service isn't blocked, such as Canada. Then, when you browse the internet or use an app, you'll be able to access content as if you were in Canada yourself. This allows you to get around internet blocks which are imposed by the government.
Improve Your Security With A VPN
There are also security benefits to using a VPN. Because your data is encrypted before it leaves your device, no one will be able to see your internet activities. Normally, because your data passes through the network of your internet service provider, the ISP can see every site that you visit and can track your online activities. In some cases, the ISP can see your messages or read your emails too.
If the government or law enforcement chooses to investigate you, they can oblige your ISP to hand over the information they have about your internet use. So your activities are not only viewable to your ISP, but to the government too.
When you use a VPN, the encryption means that your data stays secure and anonymous, so no one can see your activities – not your ISP or the government. Whatever sites you visit, whatever files you download, and whatever messages you send will be kept private and won't be viewable by outsiders.
The Best VPNs For Brazil
When it comes to choosing a VPN, there are many options available to choose from. If you're considering getting a VPN to keep yourself safe and to access blocked content in Brazil, then here are the most important factors you should look at:
With all of these factors taken into mind, we recommend the following VPNs for users in Brazil: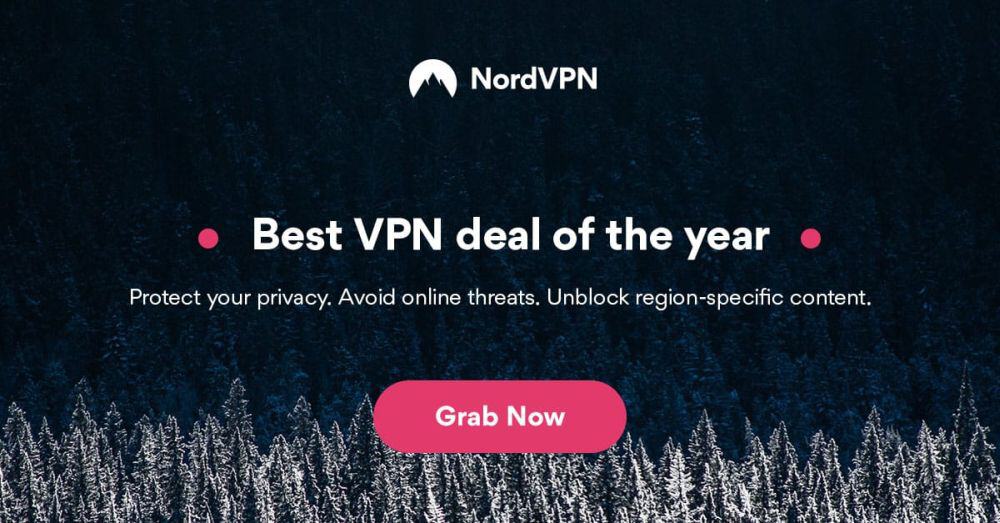 Users looking for flexible security options at a great price should look into NordVPN. This service has not only the essential security features – strong 256-bit encryption and a no logging policy – but also the option to use specialised servers for particular security purposes. You can connect to servers which offer extra security features like anti DDoS, dedicated IP, onion over VPN, or double encryption. The double encryption option is particularly good for security, as it means that your data is encrypted not once but twice, at two different servers. This double layer of protection means that it is essentially impossible for anyone to read your data.
The server network available is huge, with more than 5,400 servers available in 59 countries, including servers in Brazil, Mexico, Costa Rica, Argentina, Chile, and elsewhere in the world. The software can be installed on devices running Windows, Mac OS, Linux, iOS, Chrome OS, Android, and Windows Phone.
Read our full NordVPN review.

Surfshark was tailor-made to combat government overreach and surveillance. It offers 256-AES-GCM encryption via OpenVPN, IKEv2/IPSec, WireGuard or Shadowsocks (on Windows and Android), allowing you to tunnel through to over 3200 servers in 65 countries. Spoof out of Brazil and access geoblocked content without fear of ISP tracking or throttling.
Want even more control? Configure specific VPN settings to individual Wi-Fi networks, and fire up Surfshark's CleanWeb mode to automatically intercept and prevent a wide array of cybersecurity threats and annoyances. Obfuscation is available on every server, as well as their special NoBorders anti-censorship method.
Browse, download, chat, game, and stream in total anonymity with Surfshark's solid no-logging policy. Their RAM-only network is not only speedy and stable, but also serves to erase any trace of usage metadata which could be used to identify you.
Read our full Surfshark review.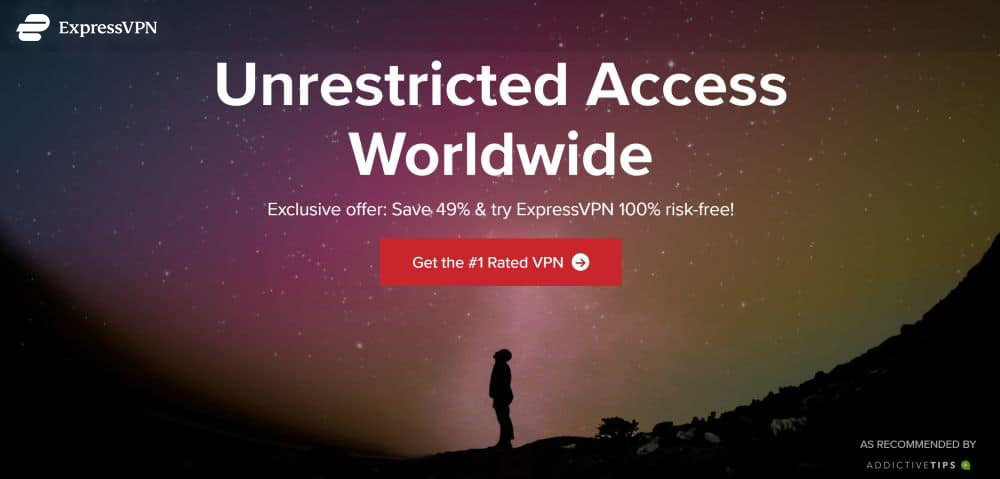 When you want a VN that offers the best of all worlds: a high level of security, fast connections, and easy to use software, then we recommend ExpressVPN. This service has the key security features of strong 256-bit encryption and a no logging policy, and also has extra security features available in the software like a kill switch to prevent you from accidentally sending data over an unencrypted connection and DNS leak protection to safeguard your privacy.
The server network is huge, covering 3,000 servers in 94 countries including many in South America and elsewhere, so you'll easily be able to get around region blocks. These servers have some of the fastest connections of any VPN we've tried, so they won't slow you down. The software can be install on devices running Windows, Mac OS, Linux, and Android, or you can use the browser extensions for the Google Chrome, Mozilla Firefox, and Apple Safari browsers for a quick and easy way to connect to the VPN.
Read our full ExpressVPN review.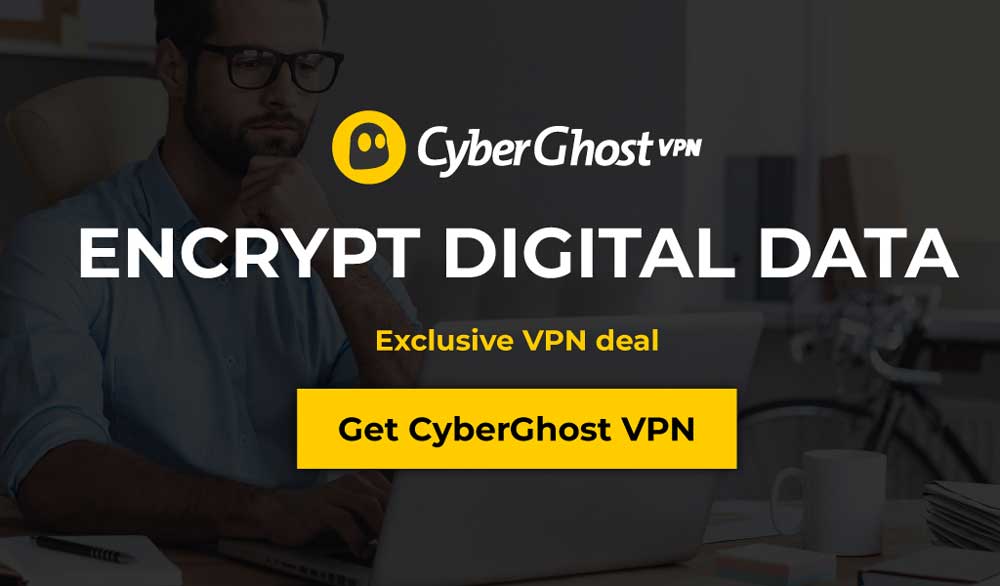 If you are new to using a VPN and you want one which is very easy to use but still has the security features you need, we recommend CyberGhost. The software is designed to be simple, and requires no technical knowledge to use. You just open up the software and choose what you want to do from options like browsing anonymously, torrenting anonymously, or unblocking websites. The unblocking websites setting is perfect for accessing restricted sites as it automatically configures your connection to let you get around blocks.
The service uses strong 256-bit encryption and has a no logging policy, so you needn't worry about security. And the server network available is very large, covering more than 5,700 servers in an incredible 90 countries including servers in Brazil and elsewhere. The user friendly software is available for iOS, Android, Windows, and Mac OS.
Read our full CyberGhost review.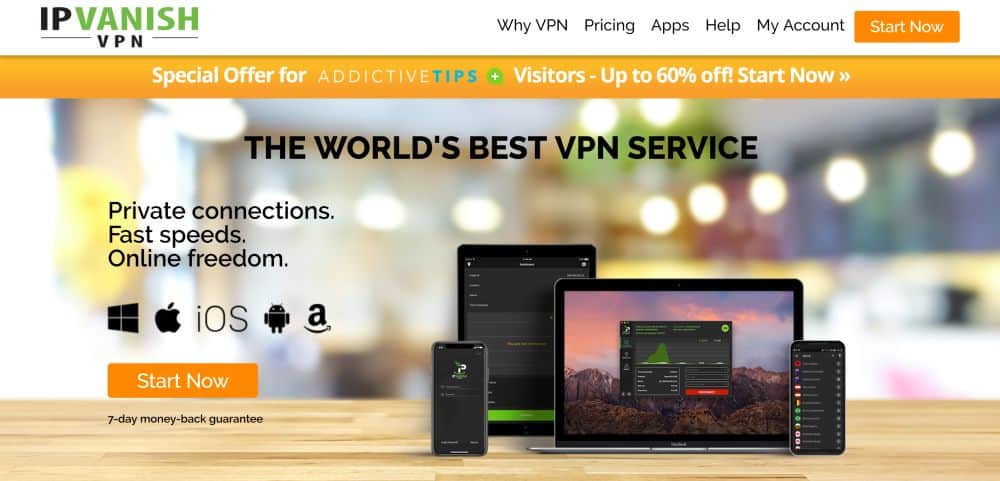 If you hate to be slowed down and you want the fastest connections possible, then we recommend IPVanish. As well as super fast connections, the service has strong security with 256-bit encryption and a no logging policy. The software has more options to keep you safe like an option for periodic IP address change for best anonymity, a kill switch for safety, DNS configuration, and DNS leak protection so no one can track you.
The network of servers is expansive, covering more than 1,300 servers in 60+ countries including 32 nodes throughout South America, and others around the rest of the world. The software has both a beginner and an advanced mode, so it's ideal for users who wat to adjust their connections to suit their particular needs. It can be installed on Windows, Mac OS, Linux, and Android, and it has advanced features like DNS leak protection, periodic IP address change, and DNS configuration.
Read our full IPVanish review.
For those who are new to the world of VPNs and are looking for a one-stop security package, we recommend PureVPN. This service includes a VPN but also gives you access to a bundle of security software including anti virus and anti malware protection to keep your device free of unwanted software, an anti spam filter to keep your email inbox clear, app filtering, DDoS protection, a kill switch, the option for a dedicated IP, and a NAT firewall.
The VPN offered has good security with strong 256-bit encryption and a no logging policy, and fast connection speeds so there's no waiting around. The server network covers more than 2,000 servers in 140+ different countries, and the software is available for Windows, Mac OS, Android, iOS, and Android TV devices, plus browser extensions for the Chrome and Firefox browsers.
Read our full PureVPN review.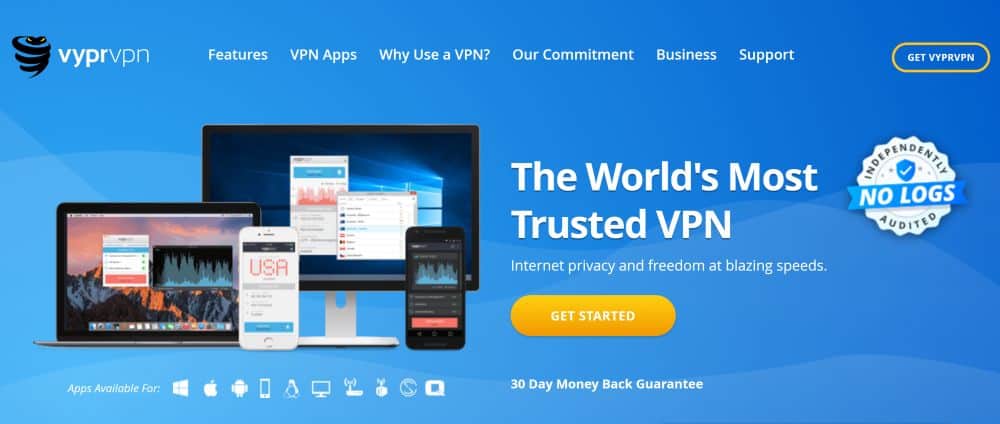 If you ever need to hide the fact that you are using a VPN, or to use a VPN on a restricted network, then you can use VyprVPN. Some networks, especially those in countries with harsh internet restrictions like China, try to block people from using VPNs to access sites. These restricted networks use VPN detection in order to forbid VPN use on them. However, VyprVPN has a method for getting around these restrictions so that you can use it even on a network with VPN detection.
Called the Chameleon protocol, it works by encrypting not only the data you send over the internet, but also the metadata. The metadata contains information like the origin and destination of the data, which can be analysed for anomalies which indicate VPN use. By encrypting this metadata too, VyprVPN can sidestep VPN restrictions and be used on almost any network.
The service also has strong 256-bit encryption and a no logging policy, and its server network covers more than 700 servers in 70 different countries. The software is available for platforms including Windows, Mac OS, iOS, and Android.
Read our full VyprVPN review.
Conclusion
Internet freedom is not as good as it once was in Brazil, with police crackdowns on cybercrime leading to blocking of key services like WhatsApp and the blocking of certain blogs in the last year. However, it is possible to get around these restrictions and to use the internet freely with a VPN. We've recommended a selection of he best VPNs for people in Brazil, which offer a combination of speed, security, and ease of use.
If you're in Brazil, which VPN do you use? Have you tried any of the VPNs that we recommended, and what was your experience with them? Let us know about it in the comments below.