We are reader supported and may earn a commission when you buy through links on our site.
Learn more
Bypass the BBC iPlayer Proxy Error, Unblock Favorite Content
It's not exactly news that the BBC iPlayer is officially geoblocked outside of the UK, but it is still very possible to unblock your favorite streams abroad. All it takes is the right VPN, which is powerful enough to bypass the infamous proxy error message. We'll recommend a few of our favorite services below, covering how to get started fast.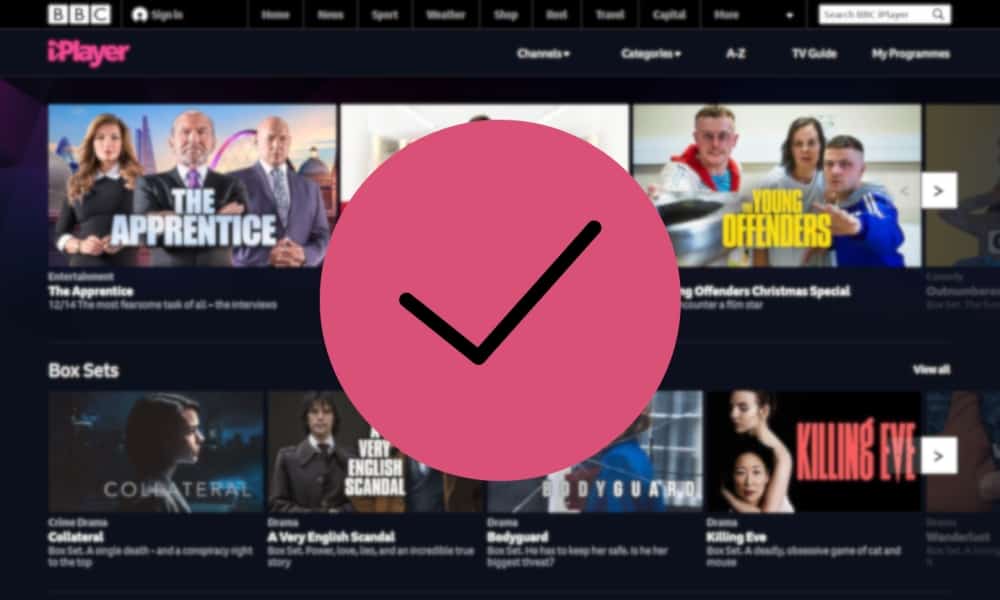 Even in our increasingly interconnected world, digital content rights present a number of barriers to would-be viewers. As many people are aware, it can be a pain trying to stream Netflix abroad or watch videos from another country. It's unfair to certain regions, and it's downright frustrating when you go on a trip and are unable to access your favorite television shows and movies from home.
BBC iPlayer is an online service that streams content directly from BBC's array of channels. Currently, only users located within the UK are able to stream from iPlayer, however. Many users turn to tools such as VPNs to bypass these blocks. The BBC fights back by filtering access to users behind proxy services and virtual private networks.
BBC's iPlayer is blocked outside the UK–unless you use one of these VPNs:
NordVPN – Best for iPlayer – The premier unblocker of streaming sites is NordVPN, with its vast network, flexible DNS proxy, and NordLynx encryption. Unblock and enjoy BBC iPlayer outside the UK with no borders, and no limitations.
Surfshark – A turnkey solution for unblocking streaming sites around the world.
ExpressVPN – Offers some of the best VPN speeds–perfect for UHD streaming or for watching video content on bandwidth-starved networks.
PrivateVPN – Defeat throttling and bypass any geoblock with this highly configurable VPN.
What's the solution? How can you bypass the proxy error and watch BBC iPlayer abroad, or from within the UK with a VPN? Below we'll cover all the info you need to break through this frustration geo-restriction.
30-days money back guarantee
Use VPN spoofing to watch BBC streams abroad
It isn't enough for a VPN to have access to BBC's online content. The service has to be fast, reliable, easy to use, and above all, safe. Knowing which features to prioritize when researching your own VPN can be a frightening experience. We've streamlined the process with a list of the top criteria used to select a reliable, fast, and secure VPN, listed below. We used these same criteria to rank the top VPNs in the business and collected them as recommendations in the next section.
Best VPNs to bypass BBC iPlayer proxy error
Not all VPNs are blocked by iPlayer, and not all VPNs that work with the service are best-suited for high speed streaming. The recommendations below all came out on top of our research when searching for the best way to bypass BBC iPlayer's proxy error for smooth HD movies and TV shows all day.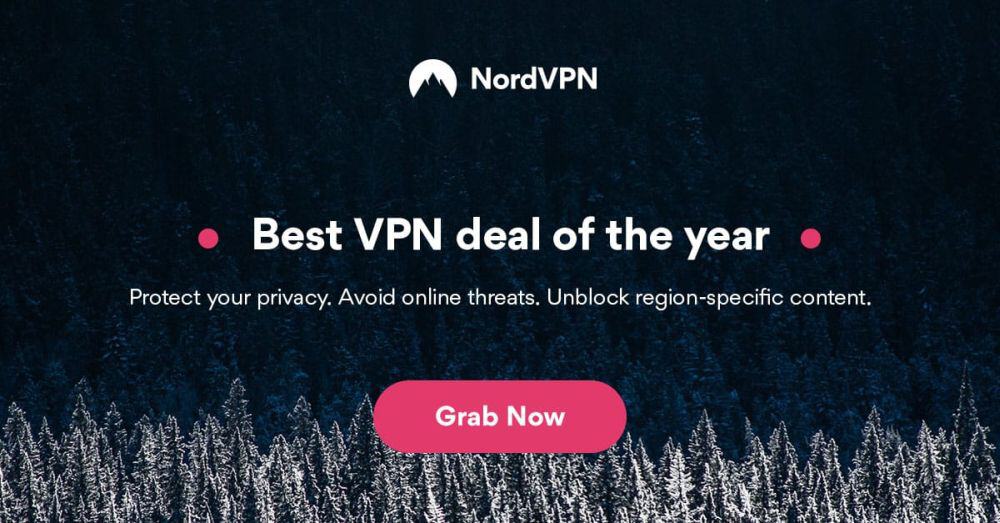 NordVPN is a fast, safe, and secure VPN that countless users rely on every day to unblock content, protect data, and keep their identity safe. NordVPN runs a huge network of fast servers around the world, currently over 5,500 servers in 58 countries, one of the biggest in the VPN industry. This variety delivers incredible speeds no matter where you connect from, and it allows NordVPN to offer unique features like double encryption, protection from DDoS attacks, and onion routing over VPN.
NordVPN comes with everything you need to stay safe online while bypassing proxy errors on a variety of services. This includes 256-bit AES encryption, DNS leak protection, an automatic kill switch, and a zero-logging policy that covers time stamps, DNS requests, IP addresses, and traffic. It's extremely easy to use on any device, offering lightweight yet powerful apps for PC, Mac, Linux, iOS, and other platforms. When you need solid, fast protection, and unparalleled unblocking features, you can't go wrong with NordVPN.
Read our full NordVPN review.
Pros
Very fast speeds make this a strong choice for 4K streaming
Extensive server park of over 5,400 different servers
Zero leaks: IP/DNS/WebRTC
Strict zero logs policy on both traffic and metadata
24/7 Chat Support.
Cons
Refund processing can take up to 30 days.

One of the best VPNs to come out in the past few years is Surfshark. Its well-earned meteoric rise to prominence is largely due to its uncanny reliability for unblocking sites and services like the BBC iPlayer abroad. It doesn't demand advanced configuration or fishing around for the right server–any UK-based Surfshark server will do.
In addition to 256-AES-GCM encryption, Surfshark's secret comes down to its automatic provisions available on every server, including obfuscation and smart DNS. When your VPN detects proxy-blockers or other forms of advanced restrictions, it configures these settings to automatically bypass them before you ever notice. The end result is buttery-smooth, buffer-free iPlayer streams from anywhere in the world. No fuss, just satisfaction.
All in all, there are 3200+ servers in 65 countries to choose from for unblocking other sites like US Netflix. What you do with Surfshark is only ever your business, guaranteed by their outstanding no-logging policy.
Pros
Unblock VoIP in oppressive regimes like WhatsApp, Skype, Discord, and more
Over 800 servers in 50 countries worldwide, and constantly growing
DNS leak and kill switch protection keep your defenses up even when your connection drops
Based in the British Virgin Islands, where there are no data retention laws
Refund requests are simple and fast–no waiting or hassle.
Cons
Overall, not much to complain about
Young VPN still has plenty of room to grow in terms of advanced functionality.
Read our full Surfshark review.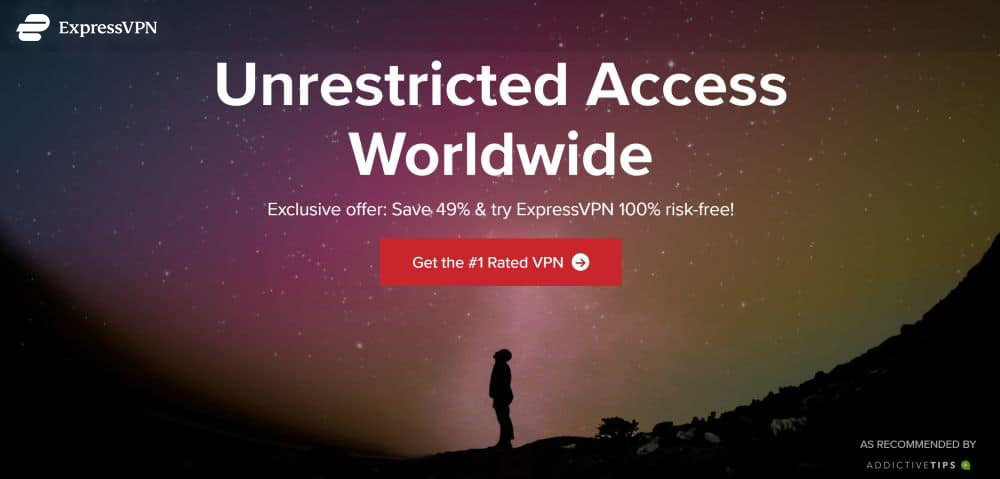 ExpressVPN is an easy to use VPN with a host of useful privacy features. The service aims to make online security and content unblocking as easy as a single click from anywhere in the world, offering smart software for a variety of devices (PC, Mac, iOS, Android, etc.). Once you sign up with ExpressVPN, all you have to do is install the app, connect to a server in the UK, and you'll be able to bypass country blocks to access iPlayer content from anywhere you want.
ExpressVPN offers the right balance of speed and privacy features to keep you safe without negatively impacting your streams. Data sent to and from your device is secured with military-grade 256-bit AES encryption and backed by a strict zero-logging policy on all traffic, DNS requests, and IP addresses. Information is also protected by an automatic kill switch and DNS leak prevention features. These work in conjunction with ExpressVPN's massive network of over 2,000 servers in 94 different countries to provide fast and secure internet access each and every time you connect.
Read our full ExpressVPN review.
Pros
SPECIAL OFFER: 3 months free (49% off - link below)
Fast serves with minimal speed loss
OpenVPN, IPSec & IKEv2 Encryption
Keeps no logs of personal data
24/7 Live Chat.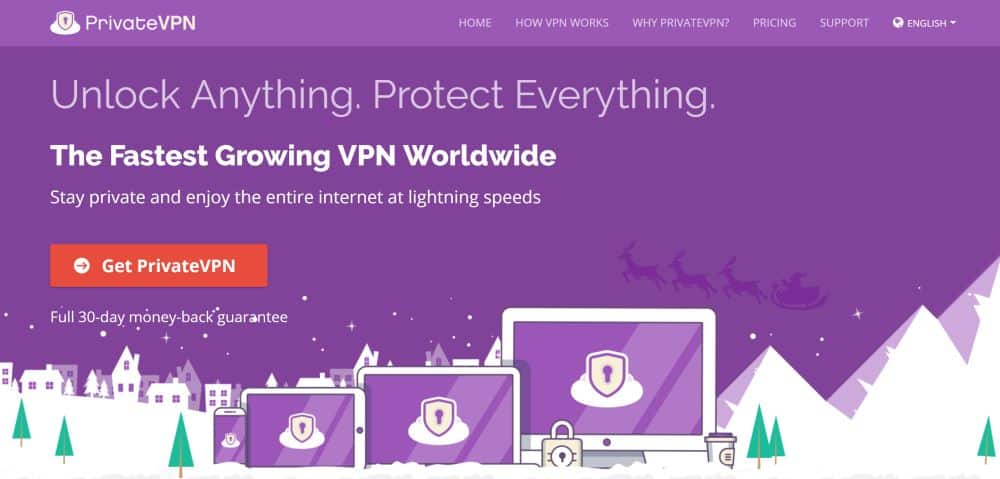 Simplicity, speed, and security; these three features sum up the PrivateVPN perfectly. The VPN is an excellent choice for newcomers to the online privacy scene and experts alike. With PrivateVPN, you'll be able to surf and stream in complete privacy on a variety of devices, including PC, iOS, Android, Mac, and plenty of other platforms. PrivateVPN makes it easy to connect to a secure server so you never have to worry about your online privacy again!
PrivateVPN operates a small yet reliable network of more than 150 servers in 60+ countries, enough to give you good location variety and speeds without sacrificing quality. Data is locked down with 256-bit AES encryption to keep your connection safe, and an automatic kill switch and DNS leak protection along with a zero logging policy on all traffic ensure your privacy is never at risk.
Read our full PrivateVPN review.
How to bypass the BBC iPlayer proxy error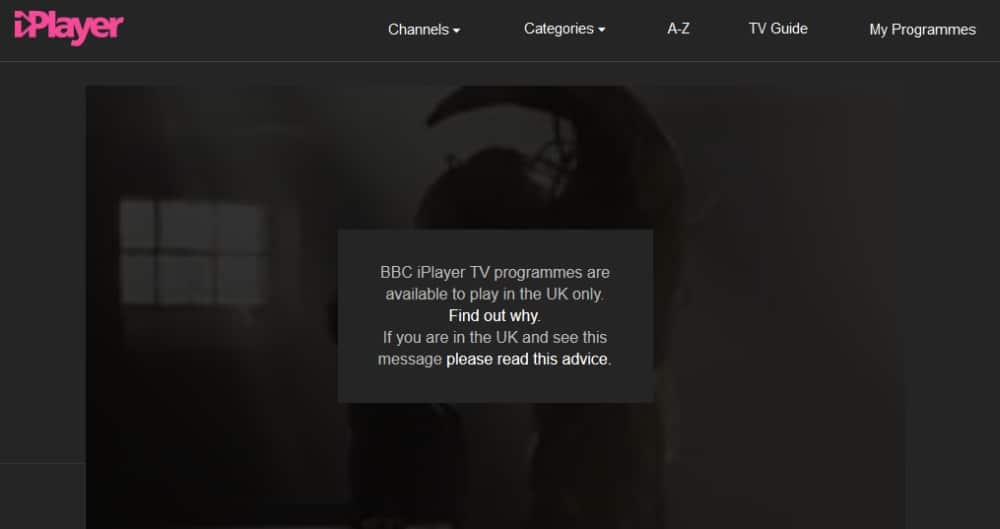 Now that you have a reliable VPN in place, it's surprisingly easy to unblock BBC iPlayer (even in places with harsh censorship like China) and bypass the proxy error. All you have to do is follow the steps below and you're set!
Step 1 – Get an active BBC iPlayer account
BBC iPlayer requires an active account to stream. Anyone can create an account, no matter where they're from, but the vast majority of content will be restricted to residents of the UK who are currently in the UK or are streaming through a reliable VPN.
Before you can watch your first movie or TV series, you'll need to create an account with BBC iPlayer. Go to the official website and click the sign in link at the top left corner of the page. If you already have an account, log in right here. If you don't, follow the prompts to set up your account. Afterwards, you will be logged in automatically.
Step 2 – Install and activate your VPN
VPN apps are designed to be as easy to use as possible. Most of them come in the form of one-click installers that do all of the work for you. In case you're not sure how to proceed, use the steps below to get your VPN up and running.
In your PC web browser, sign into your VPN account.
Look for a downloads section in your account pages.
Select the app for your device and download it.
Install the app on your device and launch it.
Log into your VPN software using your login credentials.
After signing in, your VPN app should automatically connect to the fastest server available.
Minimize the VPN app or simply let it run in the background.
Step 3 – Connect to a UK server
In order to access BBC iPlayer content, you have to have a UK-based IP address. The only way to do this is to utilize a server located in the UK. If you opted to download one of the recommended VPNs above, you'll have access to dozens of nodes inside the UK for fast and easy access to iPlayer's content.
Open your VPN app and look for the server browser. Navigate to UK-based servers and choose the fastest one available. Wait a few moments for it to connect, then minimize the VPN and let it run in the background.
Step 4 – Verify your IP address
Now that you have your VPN installed, you'll want to quickly verify that you have the right IP address and there are no issues that need to be resolved. This only takes a few seconds, but it's well-worth the effort.
Make sure your VPN is connected to a UK server and running in the background.
Launch a web browser and go to ipleak.net
Wait for the page to load. It will automatically run an IP address lookup.
Look at the box at the top of the page beneath Your IP addresses.
Does the box show the UK? If so, your VPN is ready to go!
If you didn't see the country you were supposed to, you may need to check with your VPN provider to resolve an IP leak error.
Step 5 – Start your iPlayer streams
Everything is set, you're now ready to enjoy! Go to the BBC iPlayer website, search for a movie or TV show, then sit back and start streaming. If you have one of the recommended VPNs above and are using the right server, you'll bypass the proxy error message automatically. Note that you'll have better luck watching iPlayer content on a PC than with smartphone software, as it's much more difficult to bypass the proxy error on portable devices.
RELATED READING: Can you unblock iPlayer on Firestick?
Troubleshooting proxy error messages

Having trouble connecting to iPlayer? Before you get too frustrated, try the simple tips and tricks below to help unblock and bypass the proxy error message. In most cases, all it takes is a quick tweak and you're back in business.
Make sure you have a UK IP address – Did you set your VPN to connect to a UK server? Some apps automatically search for faster servers each time they connect, which won't necessarily be in the UK. Double check before trying to stream on iPlayer.
Use a PC web browser instead of the app – BBC iPlayer comes in the form of an app for multiple platforms. Most users report a difficult time bypassing proxy error messages here, however. Try switching to a PC with a good VPN if you encounter the proxy message on your mobile device.
Change VPN servers – If you get the proxy error, try changing to a different VPN server located in the UK.
Use a better VPN – BBC blocks several mainstream VPNs, making it nearly impossible to connect. You might need to switch services to restore access. Try one of the recommended VPNs in the section above.
Is it illegal to bypass the iPlayer proxy error?
International content law is a sticky subject. The legalities surrounding worldwide video streaming are a hot debate, and the specific regulations vary from region to region. For the most part, you won't be breaking any laws by bypassing this proxy filter. However, you are responsible for making sure the laws of your country do not forbid access.
A VPN does not give you license to do as you please on the internet, nor will it provide complete protection if legal action is taken against you. Addictive Tips does not condone any action that may break the laws of any country. Always consider the consequences of unblocking or accessing foreign media before opening your VPN or bypassing any kind of online proxy filter.
What is the BBC iPlayer proxy error?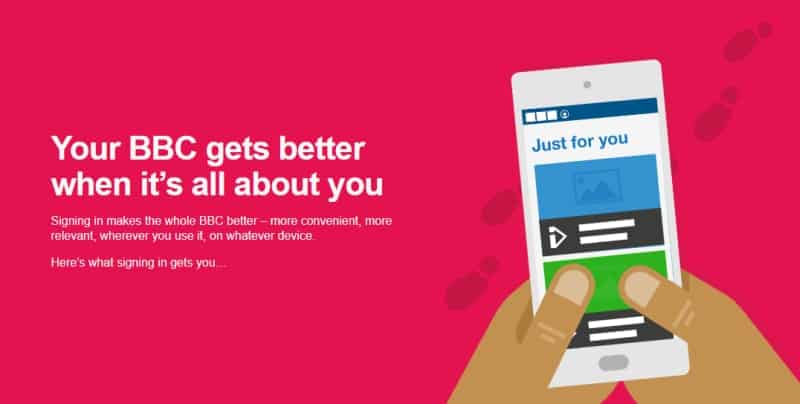 Just like Netflix, Hulu, and other streaming services, BBC's iPlayer restricts access to its online content based on location. Users have tried running VPNs to bypass this limitation, forcing the BBC to block direct access via VPN, creating the frustrating proxy error so many people encounter these days.
How the iPlayer block works
How does the BBC know you're accessing the streaming service through a VPN? It all comes down to IP addresses. Each time you connect a device to the internet, it's assigned a specific and unique set of numbers to facilitate data delivery. These IP addresses work something like a mailing address for digital information.
The downside to stamping packets of data with an IP address is that it's easy to see where the content is going and where the request originally came from. If you're in Canada and sign into the internet, every site you visit will know you're from Canada simply by checking your IP address. VPNs circumvent this by replacing your local IP with an anonymous one located elsewhere in the world. Even if you're in the U.S., you can appear as if you're in Europe, all by opening your VPN app and choosing the right server.
The BBC watches to see which IP addresses try to connect to the service. It keeps a master list of IPs associated with major VPN services and simply forbids access if a user has one of the offending addresses, regardless of their location. This means that even if you're a UK citizen living in Britain, you can't access the iPlayer with a VPN online.
What does the proxy error look like?
BBC iPlayer doesn't specifically note that your access is denied because of a VPN. In fact, the error message it shows looks just like most of the generic "content unavailable in your area" warnings shown by most video streaming services.
If you see any of the below messages when trying to access BBC iPlayer content, you're either not in the UK, or you're trying to stream while a VPN is active:
This content doesn't seem to be working. Please try again later.
BBC iPlayer only works in the UK. Sorry, it's due to rights issues.
BBC iPlayer programs are available to play in the UK only.
Is it impossible to access iPlayer from a VPN?
Not at all. The BBC blocks several major VPN companies along with most of their server IPs. VPNs are constantly adding new addresses to their network, however, which means that even if your VPN is blocked by the iPlayer, you can often sneak through undisturbed. You can also stick to one of the VPNs the BBC has yet to block for unlimited access to the iPlayer's content.
Conclusion
BBC iPlayer is a fantastic service with a ton of high quality content. Accessing it from abroad isn't all that difficult, you just have to make sure you have the right VPN. BBC blocks many mainstream companies using an advanced proxy filter. If you really need to catch your BBC shows, though, we've provided all the information you need above.
Got any other hints or tips for unblocking BBC iPlayer or bypassing the proxy error? Share your knowledge in the comments section below!