We are reader supported and may earn a commission when you buy through links on our site.
Learn more
Children Online Privacy: What Sort of Protection They Need
Modern parents struggle to reconcile the instinct to protect their children online with the need to let them grow into netizens responsible for their own digital privacy. Today's guide will help you determine the most reasonable degree of privacy for your child. We'll also show you the best child-friendly VPN services, allowing them to browse and download in greater security.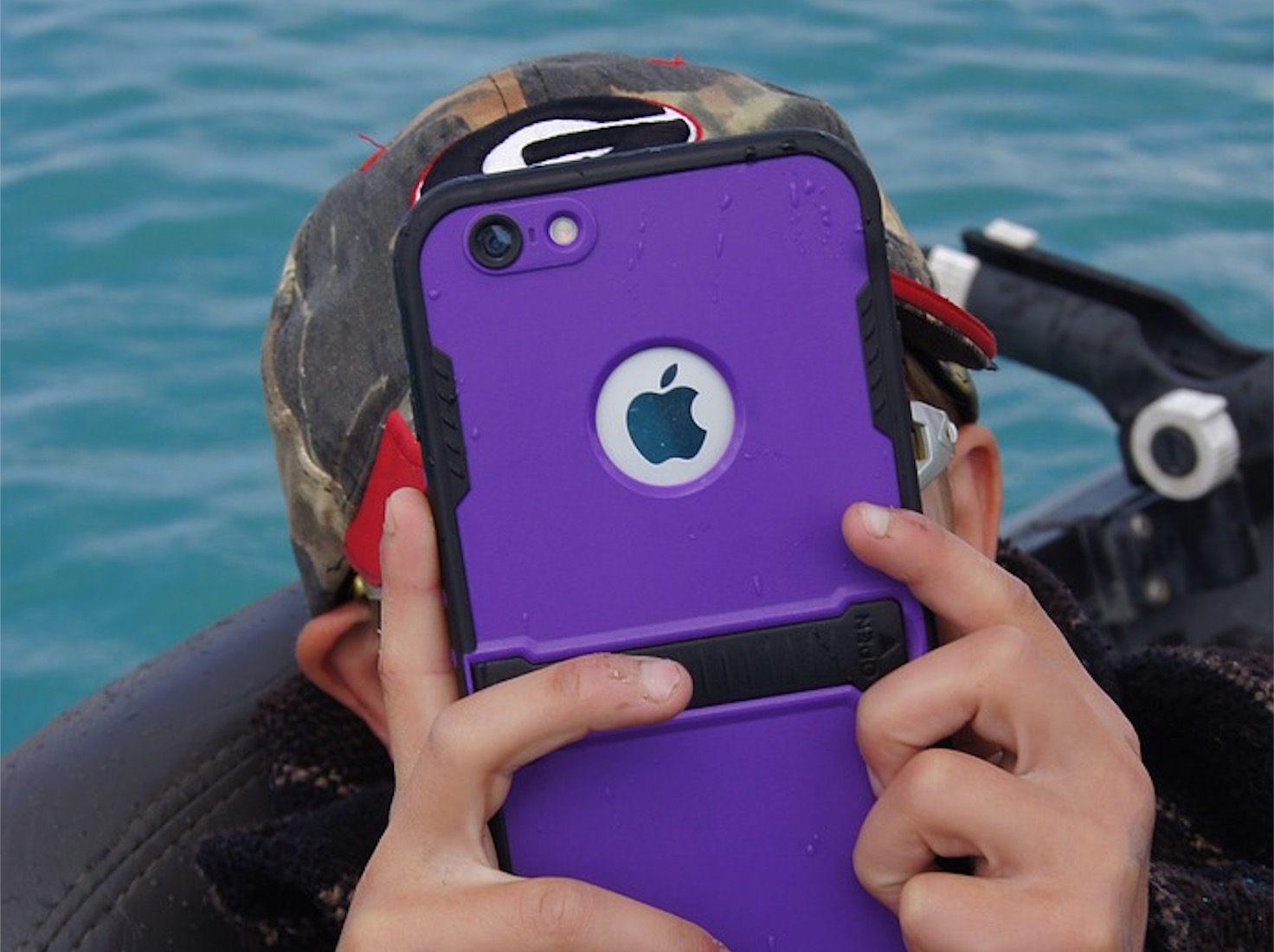 It's a question that every modern parent wonders about: how much digital privacy should I let my child have? You want to make sure that your child is safe when they go online, but you also want to respect their growth and need for some privacy as they get older. Now that so many kids have phones or tablets of their own and they can access the internet from school or practically anywhere else, this question is more complicated than ever.
Children have a right to their digital privacy. Use a VPN to help keep them safe and anonymous online – We recommend these:
NordVPN – Best Family VPN – NordVPN offers all the cybersecurity tools you need to keep your children safe online. With unbreakable encryption, a user-friendly interface, router-compatible installation, and excellent performance, enjoy unencumbered access to safer Internet.
Surfshark – A relatively new VPN with a lot to offer families in need of Internet security. Unlimited simultaneous connections let you protect every device in your home.
ExpressVPN – Got a house full of gamers and streamers? Pick a VPN with blazing fast connections and say goodbye to buffering for good.
How much should you restrict their internet use, and how much should you let them explore and discover for themselves? This is the topic we're going to discuss today, with our look at children and digital privacy: how much is too much?
30-days money back guarantee
A Reasonable Degree Of Privacy Changes With Age
When considering what a sensible degree of online privacy to grant your child is, the first issue to consider is their age. As a rule of thumb, for children under 12 it's a good idea to supervise everything that your child does online. You should supervise them when they use a phone or tablet, and you can help them to use a computer by showing them how to search using Google or how to watch videos on YouTube. When children are a bit older, say 12 to 14, you can start letting them have their own access to sites that you have previously approved without constantly monitoring them. By the time they are 15 or 16, ideally you would have set up a system whereby they understand how to use the internet safely and together you have come to an agreement about how much privacy they will have.
You'll see some advice that parents should monitor all of their child's communications, including reading their email, text messages, and accessing their social media accounts. While this might be reasonable for a child under 10, by the time a child has become a teenager then this advice is no longer sound. When children realize that you are monitoring all of their communication, they'll almost certainly find another to communicate behind your back – whether by getting a second phone, setting up secret accounts, or by using their friends' devices. It's also an extreme invasion of privacy for you to read everything. Remember that teenage years are a time for experimentation and growth, and you need to give your child some space for them to achieve this.
Rather than trying to control your teenage child's communications, instead try to make it clear to them that they can talk to you if they are having problems, or if they aren't sure what they should do. They won't be able to trust you if they find out that you are spying on them. It's much better if your child feels free to talk to you themselves when they get in trouble, instead of you monitoring them all the time.
Should You Use Monitoring Apps?
One solution that many parents are tempted by are monitoring apps which record your child's online activity for your review. You can find apps that either record messages which your child sends, or apps which track and locate your child by tracing their phone. Some of these apps might be useful in an emergency, such as if your child gets lost and you need to locate them. However, it's always important that your child knows about these apps if you're going to install them. If you explain to your child that you have a way to find them in case of an emergency, but you promise not to use it unless it is really necessary, then most children will be find with having a location app on their device.
If you use these apps without informing your child, you breach their trust and make them wary of you. This is bad in both practical and psychological terms. Practically, if a child is determined to sneak around behind your back then they will find a way to do so – and this way might be more unsafe or risky than if you didn't monitor them. Psychologically speaking, if a child feels that they cannot trust their parent then they may act up or shut out the parent entirely, damaging the family relationship. It's always best to be honest with your child about the steps you are taking to keep them safe.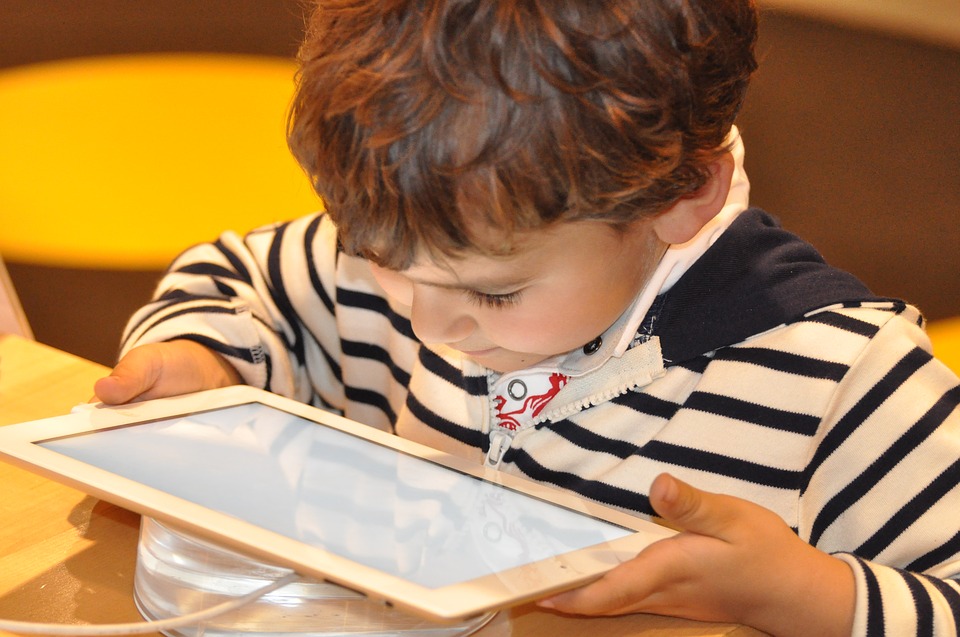 How Much Screen Time Is Acceptable?
Another issue related to digital privacy that you might want to consider is how much time your child spends in front of a screen. Every parent knows that sometimes a tablet or phone can be incredibly useful for entertaining your child on a long journey or while waiting for something. Giving them a device can help to keep them happy and well-behaved. However, spending too much time in front of a screen can be unhealthy. If your child is not exercising or sleeping enough then this can have a seriously detrimental effect on their health.
You might want to consider not allowing screen devices in your child's bedroom and getting them to give you their phone when they go to sleep. This will help to ensure that they aren't distracted or kept awake by their device and should help them to sleep better. You might also try to arrange times or activities that you do as a family with no screens involved. In general, it's better for your children to willingly forgo their devices for a few hours than you taking the device against their will. Try to think up fun activities that you know your child will enjoy and use this to persuade them to part from their device for a few hours.
This is also a chance you have to model healthy behavior for your child. If you have a rule about no phones at the dinner table, for example, then set a good example by not checking your phone yourself. Make an effort not to constantly check your phone when you are out together or when you are visiting friends, as this will suggest to children that it's okay for them to check their phones too.
Teach Your Children How To Use Passwords
Children need to learn to manage their digital privacy from everyone, not just with you. So you should talk to them about passwords and make sure they understand that they should never give out their password for any service to another person. If your child is a bit older, say in their teenage years, then you could introduce them to a password manager like LastPass or 1Password which will help them to keep their passwords safe. Ensure that they know what makes a good password, and explain to them why they should never use 12345 or the word password as their password.
If you're going to have access to your child's passwords, for example if you have a young child who has an email address for which you have the password, then make sure that your child knows this. They should understand that you can check their email or account if you have their password, and they should know that you could monitor their activity. It's best to only occasionally check on your child's messages, and to only bring up concerns with them if they are serious. If you try to monitor everything that your child sends, it can result in them findings ways to get around your monitoring such as by setting up a secret account.
There's a different concern about digital privacy, and this is about how much information a child may willingly share online. There can be risks from cyberstalking to identity theft if too much personal information is shared on social media sites, forums, chats, or other venues. When it comes to dealing with this as a parent, firstly, you need to recognize that different generations have different views on how much online sharing is acceptable. For example, lots of older people would say that you shouldn't show a picture of your real face anywhere online. However, for a generation with great love for the selfie, this is not a realistic expectation for a teenager.
You should talk to your child to discuss how much and in what manner they share personal information online. In the case of their school, for example, let them know that it's fine to talk about school in a friends-only Facebook post, but it's not a good idea to share the name of their school on Twitter. Try to get them to think about who might have access to any information that they put online, and whether they would be comfortable sharing this information with strangers.
You can also teach them not to put their email address in plain text on an open website to discourage email spam, and show them how a reverse Google Image search can find photos even if they thought they had been deleted. Again, this is another area where you can model good online behavior by keeping a professional Twitter account or turning off location detection on apps and services that shouldn't need to know your location.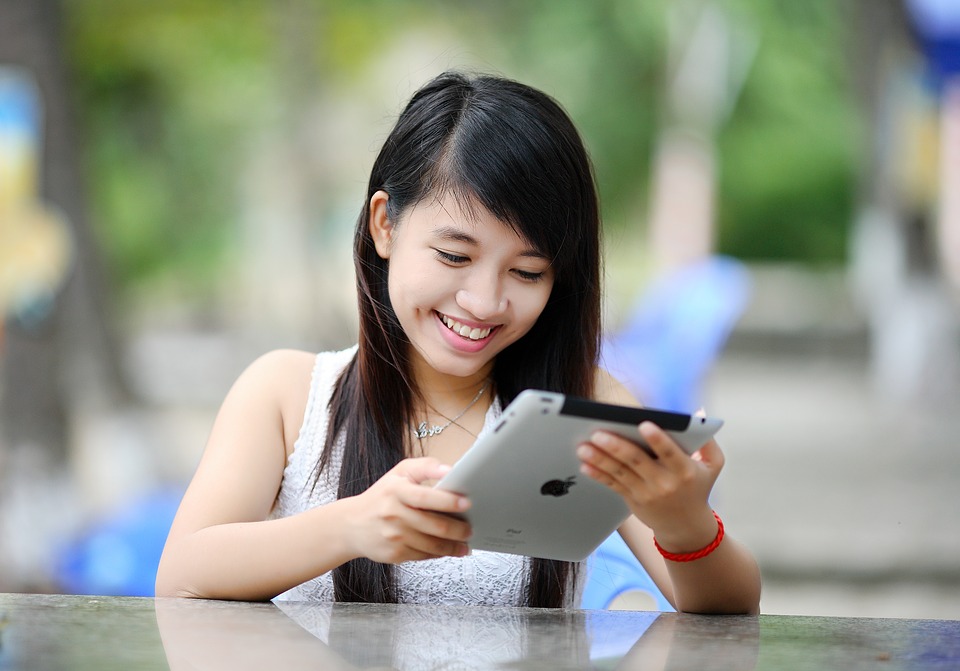 Are Parental Controls A Good Solution?
You might be tempted to deal with these thorny issues by setting up a parental lock on your internet. Many ISPs provide a way for parents to lock down their internet connection so that it cannot be used to access inappropriate content, and this seems like a quick and easy way to manage online privacy issues for your child. However, there are some factors you should consider before opting for this solution. The first problem is that no filter is 100% accurate, so there is always the possibility that inappropriate content could slip through the filter and your child could find it. Secondly, if your children are very technologically adept (as many kids are), then they can and will find a way to get around a filter by using a proxy server or a VPN. If your child is really determined to look for particular content, they will find a way to do so even with a filter in place.
Another concern is that filters can sometimes be too zealous. Parental filters might block content that a child needs for learning or to do their homework, such as information on a current event that has been deemed controversial. Or these filters can block out any content which discusses issues of sexuality, such as LGBT issues or teen advice sites like Scarleteen, even when this content is aimed at and is appropriate for young people.
A filter might be a useful feature to enable for very young children, but at this age you should be supervising your child's internet use in any case. Once your child is older, a filter is unlikely to do much good, and you should be willing to discuss with your child how they use the internet instead of relying on a filter.
A VPN Can Help Preserve Your Digital Privacy
One good way to protect both your and your child's digital privacy is to use a VPN. A VPN is a small piece of software that you install onto your phone, tablet, or computer, and which encrypts all of the data that this device sends over the internet. This encryption means that it is almost impossible for anyone outside of your home network to access your data or to observe your internet activity. When you have your VPN switched on you can be sure that no one will be able to spy on your communications or to track where you visit on the internet. This is a simple and effective way to make internet use safer for you and your family.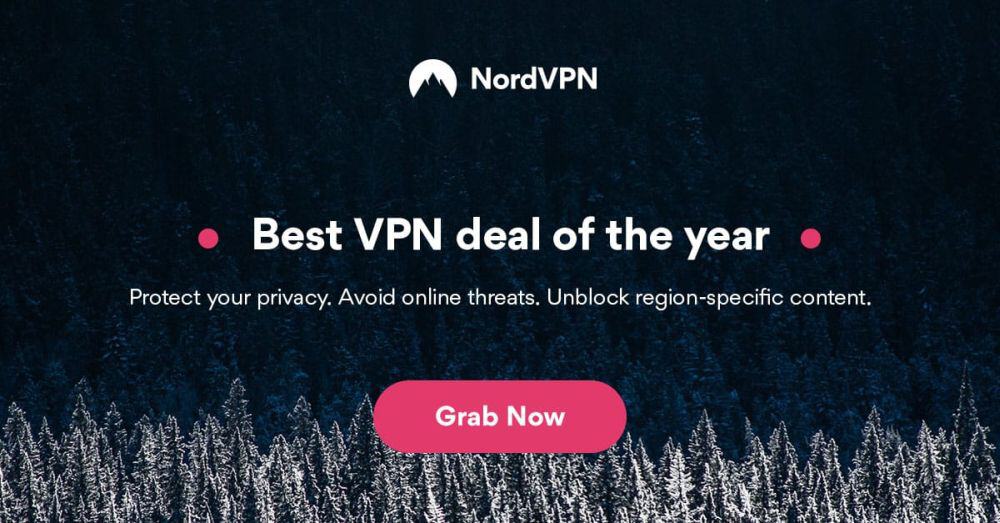 NordVPN is the most trusted provider on the market, having faithfully served tens of thousands of customers worldwide for nearly a decade. Never content to rest on their laurels, they are constantly pushing the envelope for VPN policy and protocols to keep you and your family safe online.
For example, they've recently rolled out NordLynx encryption–one of the fastest and most secure encryption standards commercially available. Additionally, their already-massive network is always expanding, and currently numbers over 5,500 servers in 59 countries. This means you never have to search too long for a stable, fast, and secure server nearby for always-on protection.
There's also a powerful CyberSec module which blocks out malware-infested websites, trackers, and obnoxious and potentially harmful ads and popups. Combined with kill switch, myriad leak protections and an industry-leading no-logging policy, and your child's device is basically Fort Knox.
Read our full NordVPN review.
Pros
SPECIAL OFFER: 2-yr plan (68% off - link below)
Mind-boggling number of servers
2,048-bit SSL keys and DNS leak protection
Extra-secure Double VPN for data encryption
Great customer service via chat.
Cons
Not much
Refund processing can take up to 30 days.

Surfshark is one of the newest VPNs to gain mainstream appeal, thanks to its powerful privacy provisions and attractive price point. It offers unbreakable 256-bit AES encryption to lock down your connection to over 3200 servers in 65 countries. And with an independently vetted no-logging policy and RAM-only infrastructure, you can be sure Surfshark isn't keeping tabs on your child's activity.
Another attractive feature for parents is the ability to configure Surfshark to use different VPN settings on specific Wi-Fi networks. That means that your kids can enjoy faster access to the Internet at home, while raising defenses to the max whenever they're on an external network. Combined with Surfshark's Whitelister split-tunneling feature, and you have a ton of control over what traffic gets encrypted, as well as when and where it happens.
Surfshark puts no limits on simultaneous connections, so you can secure your entire household's worth of devices with a single subscription.
Pros
Robust servers blast through geoblocks to access your favorite streaming sites
Multi-hop connections readily available
Accepts cryptocurrency payments for enhanced anonymity
VPN home jurisdiction in British Virgin Islands is ideal for privacy
Support staff manned by actual human beings 24/7.
Cons
Connection speeds won't impress users of other high-end VPNs
Apps don't allow for much manual fiddling for power users.
Read our full Surfshark review.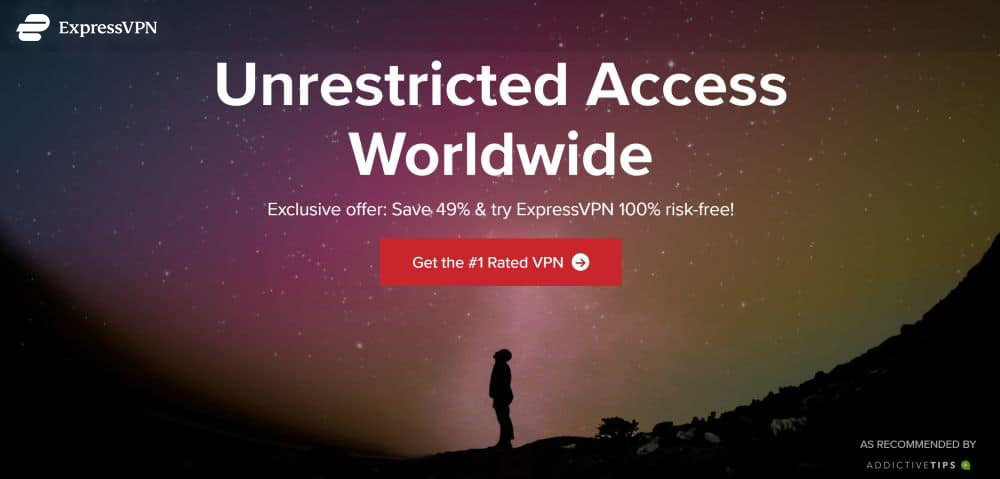 One of the fastest and most popular VPNs for families ExpressVPN. This provider is well known for being extremely secure and for having easy to use software and good customer support. The service uses strong 256-bit AES encryption to keep your data safe and has a no logging policy to protect your privacy. You'll get access to a massive network of over 3,000 servers in 94 different countries, and you can install the software on your Windows, Mac OS, iOS, and Android devices, plus many more.
Read our full ExpressVPN review.
Pros
Unblocks Netflix and other streaming sites
Fastest servers we have tested
Torrenting/P2P allowed
Strict no-logs policy for personal information
24/7 Live Chat.
Cons
Slightly pricier than competition.
Conclusion
The amount of digital privacy that your child can expect is certainly a difficult issue. As a parent, it's obviously important to keep your child safe and to make sure that they are not exposed to dangers on the internet. But it's also important to let you child have some space and privacy to develop on their own. Expectations of reasonable privacy will change over time as your child grows up, so be prepared to revisit discussions of online privacy frequently so you can come to an arrangement that makes both of you feel comfortable. Remember that one of the best ways you can help you child to stay safe is by modelling good online security habits yourself, and by sharing with your child how you use the internet and what you do to protect your privacy.
Do our readers have thoughts on what is a reasonable amount of privacy for a child to have online? If you are a parent, what rules do you follow about your child's digital privacy? Let us know about it in the comments below.