We are reader supported and may earn a commission when you buy through links on our site.
Learn more
ExpressVPN vs PrivateVPN: Which is the best? [Comparison]
If you've done any VPN comparision shopping at all, you've already heard a bit about ExpressVPN and PrivateVPN. While both offer best in class features, ultimately only one can be best for your specific needs. We help you compare the two providers side by side in today's roundup: ExpressVPN vs. PrivateVPN.
How many VPN services are on the market today? Too many to count, that's for sure. There are innumerable paid and free VPN services out there right now, but only a fraction of them are worth your time and money. Two of the best are ExpressVPN and PrivateVPN, each of which is a top-tier company that delivers fast speeds, incredible security, and tons of added extras.
Knowing that ExpressVPN and PrivateVPN are both good VPNs doesn't help you choose between them, however. If you're torn between ExpressVPN vs PrivateVPN and just can't make a decision, we've made the process a little easier for you. Below is our complete comparison of the two VPNs, including all you need to know for finally making a selection.
30-days money back guarantee
Quick look at ExpressVPN and PrivateVPN
Why are both of these VPNs considered the best in the market? What can you expect from either service? We've outlined each one in the sections below, along with handy links you can use to score some sweet discounts on your VPN service.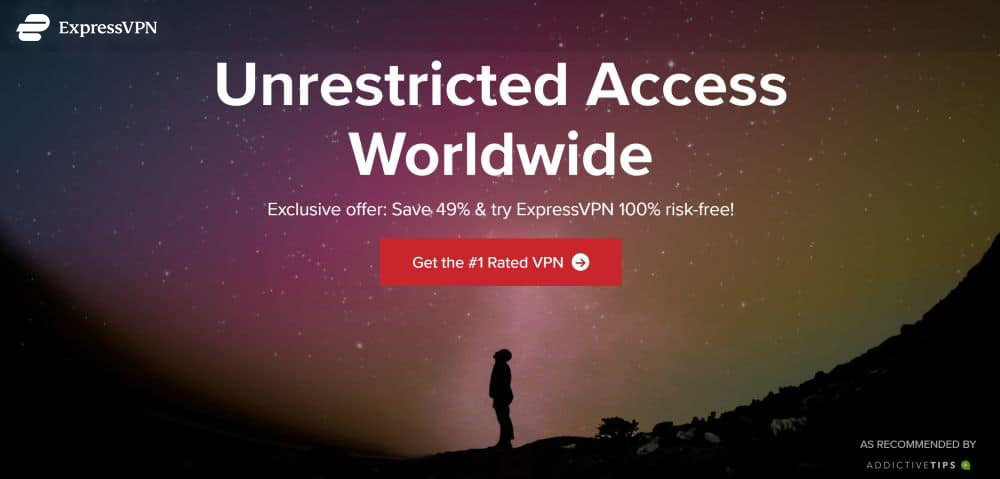 ExpressVPN has a stellar reputation in the online privacy community. Not only is it safe and secure, it's also one of the fastest VPNs on the market. The service delivers incredible speeds to users around the world thanks to a lightning fast network of over 3,000 servers in 94 countries. These servers are accessible to anyone at any time, all from easy to use software that runs on iPhone, iPad, Android, Mac, PC, and tons of other devices. All you need to do is sign in and click a single button, then you're safe and sound!
ExpressVPN protects data with 256-bit AES encryption, making it impossible for third parties to access or spy on your activity. The company backs this with a zero-logging policy on traffic, DNS requests, and IP addresses for even more thorough protection. There are even DNS leak protection and automatic kill switch features designed to create a safety net in case of an accidental disconnect, not to mention unlimited bandwidth and unlimited server switching for everyone!
Read our full ExpressVPN review.
Pros
SPECIAL OFFER: 3 months free (49% off - link below)
Fastest servers we have tested
Torrenting/P2P allowed
Strict no-logging policy
Live Chat Support.
Cons
Month-to-month plan has high cost.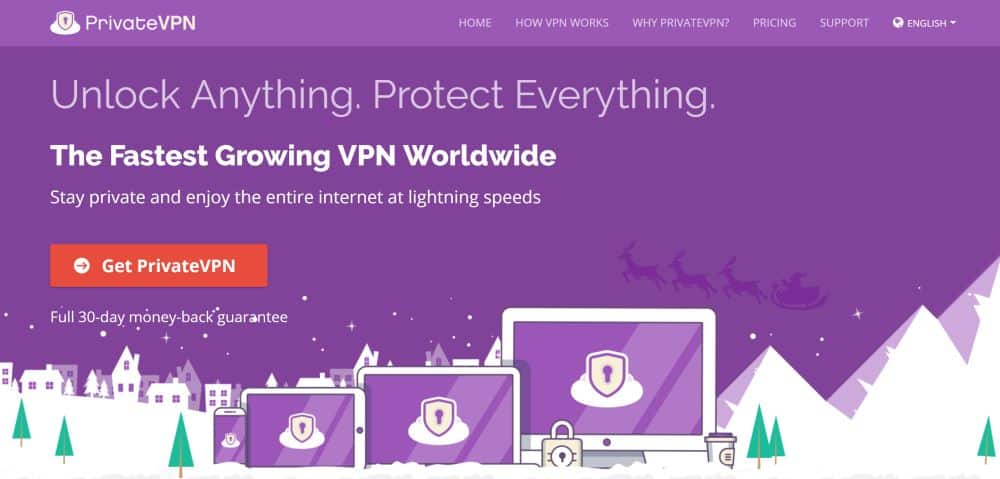 PrivateVPN is a fast, strong, easy to use, and perfectly balanced VPN that lets you stay secure on any device, anywhere in the world. With it you can surf, stream, shop, and download in complete privacy, all without sacrificing speed or accessibility. Want to run a VPN to protect your iOS and Android data? How about securing your live sports streams? No problem! PrivateVPN runs on every device imaginable, and it's easy to set up, too. Just download and install the software and you're ready to enjoy a private online experience.
PrivateVPN operates a network filled with over 150 servers in 60+ countries, delivering all the speed and security you need to stay safe online. The service locks down data with 256-bit AES encryption, keeps your connection safe with an automatic kill switch and DNS leak protection, and features a zero logging policy on all traffic, as well.
Read more about PrivateVPN's incredible features in our thorough PrivateVPN review.
Why you need a VPN
VPNs aren't just for frequent travelers or privacy experts, anymore. The tools are becoming more and more useful as the years go by, thanks in part to how easy it is to install and use them. We've outlined some of the most important features and use-cases for VPNs below so you know exactly what you're getting into before you install.
Most important VPN features
Wrapping your mind around the world of VPNs can take a little time. There's a lot of information to digest, after all, everything from encryption protocols to logging practices. The good news is VPNs aren't all that complicated once you get them installed and running. The tricky part is finding the right one for the job so you don't end up with a dud.
We've outlined the most important VPN selection criteria below. These features should be present in any VPN you use, whether it's ExpressVPN, PrivateVPN, or another service.
What can you use your VPN for?
There's a good reason why there are so many VPNs on the market: they're extremely useful! Protecting your data and identity are just the beginning. We've collected some of our favorite use-cases for VPNs in the section below.
ExpressVPN vs PrivateVPN – Top VPNs compared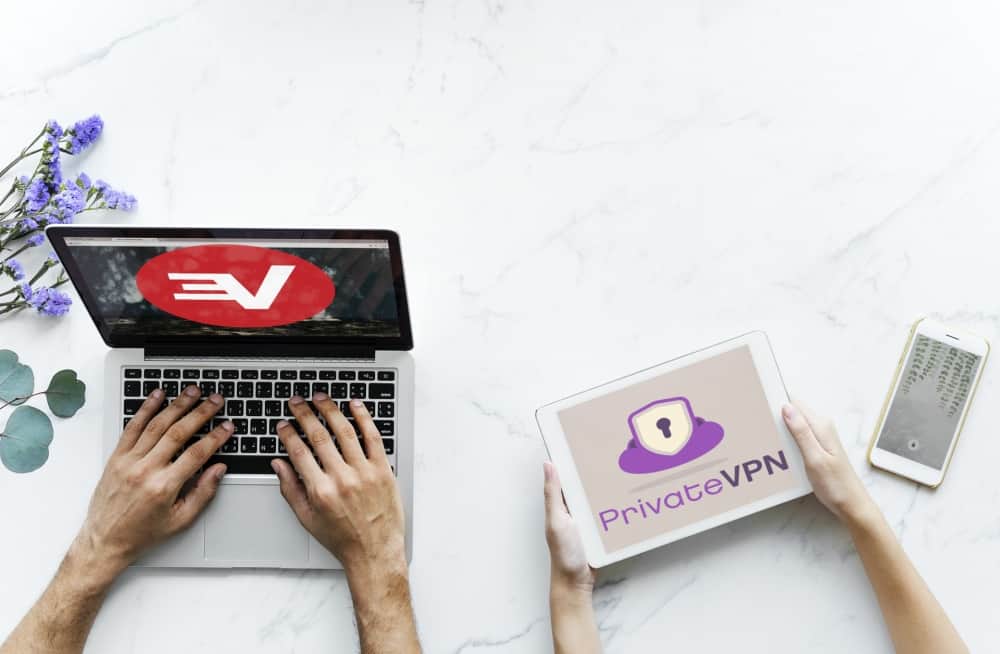 When it comes to the most essential features of online privacy, both ExpressVPN and PrivateVPN have got you covered. We tease out the details below so you know which one is ideally suited for your needs.
What both VPNs offer
Since ExpressVPN and PrivateVPN are both well-regarded VPN services, they both offer similar levels of protection by default. These features are common between the two services and as such won't be compared in the next section:
256-bit AES encryption on all data, on all devices
DNS leak protection feature
Automatic kill switch
OpenVPN protocol support
Server network
The biggest factor for most people when shopping for a VPN is the size of its server network. More locations means better potential for fast access anywhere in the world. It also means a greater variety of IP addresses for changing virtual locations. In short, more servers means more options and a better all-around experience.
ExpressVPN operates over 3,000 servers in 160 locations situated in 94 different countries. These numbers are fairly standard as far as network sizes are concerned, though it's worth noting that 94 countries is an incredibly diverse range of nodes. You'll find ExpressVPN connections in the Americas, all throughout Europe, in multiple locations in Africa, Australia, Asia, and even Russia.
PrivateVPN keeps its network small but manageable. The company has over 150 servers in 60+ countries, including nodes in Asia-Pacific, Europe, Africa, the Middle East, and the Americas.
As far as server network size is concerned, ExpressVPN beats PrivateVPN, no question. Both provide good connections around the world, so you can't go wrong with either one, really.
Speed
Speed is pretty easy to measure, especially when compared to other aspects of VPN usage. Running a series of speed tests and putting the results side-by-side is a great way to determine which VPN has a faster network overall. We did just that with ExpressVPN and PrivateVPN, and what we found was pretty surprising.
In multi-file download tests, where we downloaded a series of files in increasing size increments, ExpressVPN consistently scored around 20% higher than PrivateVPN. In large file download tests, ExpressVPN scored about 10% higher. And in single burst tests where we measured maximum download speeds, ExpressVPN was a whopping 30% higher than PrivateVPN overall.
Conclusion? ExpressVPN lives up to its name as one of the fastest VPNs around. Your results may vary slightly depending on your location. Learn more about these tests and see detailed results by checking out our ExpressVPN speed review and PrivateVPN speed review.
Netflix availability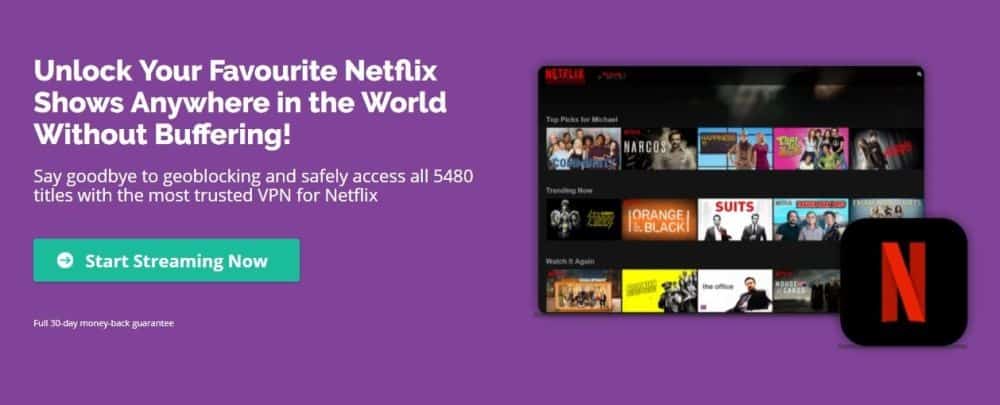 These days, Netflix is practically a required utility in any home, apartment, or dorm room. It seems like everyone has a subscription, even if they rarely binge watch shows or catch up on the latest movies. One of the advantages VPNs have when used with Netflix is the ability to access non-local movies by changing virtual locations. Netflix doesn't have the show you want to watch? Switch to another server, reload, and see what's available across the world!
The catch to using Netflix with a VPN is the service constantly tries to prevent access from VPN servers. VPNs fight back by deploying new IP addresses on a regular basis, which means some services can more reliably access Netflix than others. This is a crucial selling point when it comes to many VPNs, which is why we compared Netflix availability when looking at ExpressVPN vs PrivateVPN.
ExpressVPN offers reliable connections to Netflix that change on a regular basis. In our tests we found better accessibility from servers in the U.S. and Canada, while other countries were hit or miss at best.
PrivateVPN goes to great lengths to make sure Netflix is available from as many of its server nodes as possible. The company even lists which locations will work with Netflix right on the app, making it extremely easy and convenient to connect and start streaming without having to test out tons of servers to find one that works. At any point in time, PrivateVPN might offer full Netflix access from half a dozen locations, all with just one click.
There's a very clear winner in the race to support Netflix: PrivateVPN. You can't go wrong with ExpressVPN, of course, but for ease of use and variety, PrivateVPN takes the trophy.
Software and apps
It doesn't matter how safe or secure your VPN is if you can't use it on your device. Most modern VPNs support a huge variety of hardware, everything from Windows to Mac, Linux, iOS, Android, and more. Some companies differentiate themselves by delivering smartly designed software for other platforms, too, including Fire TV and browsers via plug-in extensions.
ExpressVPN has custom made apps for a massive variety of devices. It currently works on Windows, Android, Mac, iOS, Linux, BlackBerry, Kindle Fire, Chromebook, and Nook right out of the box. You can also set it up to work with gaming consoles, smart TVs, and Fire TV, along with extensions for Chrome, Firefox, and Safari and manual configurations for Roku and Chromecast.
PrivateVPN supports the four big operating systems by default: Windows, Mac, iOS, and Android. It can be used with certain other devices as well, including Fire TV and Android TV box sets, but this requires a manual sideloading procedure, which can take a lot of extra time.
ExpressVPN's support for so many platforms gives it a clear edge in the availability category.
Logging practices
A zero-logging policy can mean a lot of things. For most services it translates to an absence of traffic logs, generally seen as the most damaging form of data that can be kept about users. There are several other areas of privacy that VPN companies can choose to store, too, including your own IP address and timestamps of when you connect to the service. While they aren't necessarily deal breakers when it comes to your online privacy, the less information about you a VPN keeps, the better.
ExpressVPN does not keep traffic, DNS request, or IP address logs. It does store timestamp access and bandwidth usage logs, however, both of which are generally used to improve the VPN service by monitoring how much information users are consuming and when peak access times occur.
PrivateVPN hasn't been so forthcoming with its logging practices. The company notes that it doesn't store traffic logs, which is the minimum amount required to be considered "zero-logging". As for DNS requests, timestamps, bandwidth, and IP addresses, however, PrivateVPN hasn't made any statements.
The clear winner in the logging practices field is ExpressVPN. The company does keep a few basic pieces of anonymous information, but it's forthcoming about what it does, which bodes well for their overall level of trust.
Jurisdiction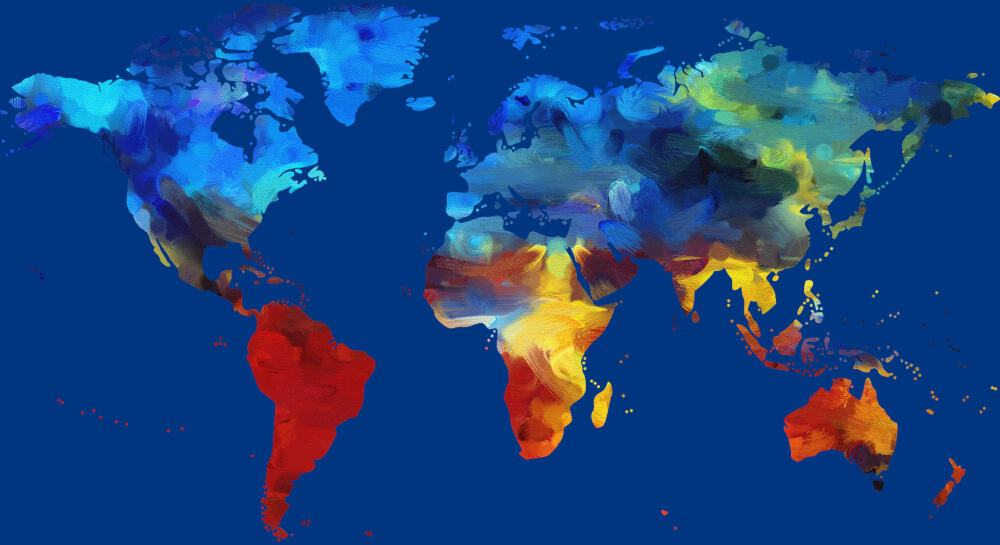 The country in which your VPN is based can have a huge impact on your online privacy. If they're located in an area with strict privacy laws, for example, the VPN may be forced to keep secret user activity logs and hand them over to government agencies upon request, all without informing you. This isn't ideal for anyone concerned about their online privacy, of course, which is why jurisdiction matters when it comes to selecting a VPN.
PrivateVPN is based in Sweden, a country notorious for its human-friendly privacy practices. There are currently no laws in this area that would force the company to keep hidden logs of user activity. Sweden is one of the Fourteen Eyes surveillance countries, however, which isn't quite as ideal as you might like.
ExpressVPN is based in the British Virgin Islands. This country operates independently but is technically controlled by Britain, making it fall into the Fourteen Eyes surveillance group by default. It's important to note that the British Virgin Islands themselves do not have any anti-privacy laws in place, which bodes well for your online privacy.
In the battle of ExpressVPN vs PrivateVPN in the jurisdiction category, you really can't go wrong with either. ExpressVPN may have a slight edge thanks to its physically remote location, however.
Anonymous payments
One thing many VPN users fail to take into account when subscribing to a VPN is that their identity and bank account details can be linked to the service from the moment they sign up. If you pay using your credit card or PayPal details, this strips away a layer of security from your VPN. Many services have started offering new forms of payment to let users circumvent this restriction and maintain their anonymity.
Both PrivateVPN and ExpressVPN accept a wide variety of payment options. Only one is anonymous, however: bitcoin. The service allows for one-time cryptocurrency payments with no recurring option, meaning you'll have to manually pay each time you resubscribe. This is a simple but effective way of keeping your bank account details out of the picture, though it is slightly less convenient than credit cards at the moment.
As far as anonymous payments are concerned, it's virtually a tie between ExpressVPN and PrivateVPN. Both offer simple cryptocurrency payments through bitcoin, which isn't much, but it counts.
Final decision – ExpressVPN vs PrivateVPN
Ultimately, when choosing which VPN to go with, you'll want to consider what you're using the VPN for, not just which categories it's strong in. Each service is slightly better for different tasks, meaning you might be better off choosing a VPN with weaker numbers on paper if it will meet your needs more accurately.
ExpressVPN is great for anyone who needs speed above all else. If you do a lot of video streaming or work with large file downloads, it might be the better choice. Also, if you want to use your VPN on hardware other than smartphones and computers, ExpressVPN likely supports it by default.
PrivateVPN has a smaller network of servers, but it makes up for it with features. It's easily the best VPN to use for reliable worldwide Netflix access, so if streaming is a top priority, choose PrivateVPN without hesitation.
Both VPNs are extremely easy to use, fast, affordable, and secure. You can't go wrong with either one, and with risk-free trials, you can even try them both out before taking the plunge. Also check out our ExpressVPN vs NordVPN Review
Which VPN do you like better, ExpressVPN or PrivateVPN? Got an opinion on something we didn't cover in the feature above? Let us know in the comments section!