We are reader supported and may earn a commission when you buy through links on our site.
Learn more
How to Get a Spanish IP Address from Anywhere
Whether you're a Spaniard abroad or looking to access exclusive Spanish content, it's surprisingly easy to get an IP address from Spain abroad. All you need is a VPN and a little know-how. Today, we'll walk you through the process of choosing the right VPN, then using it to spoof a Spanish IP address from anywhere in the world.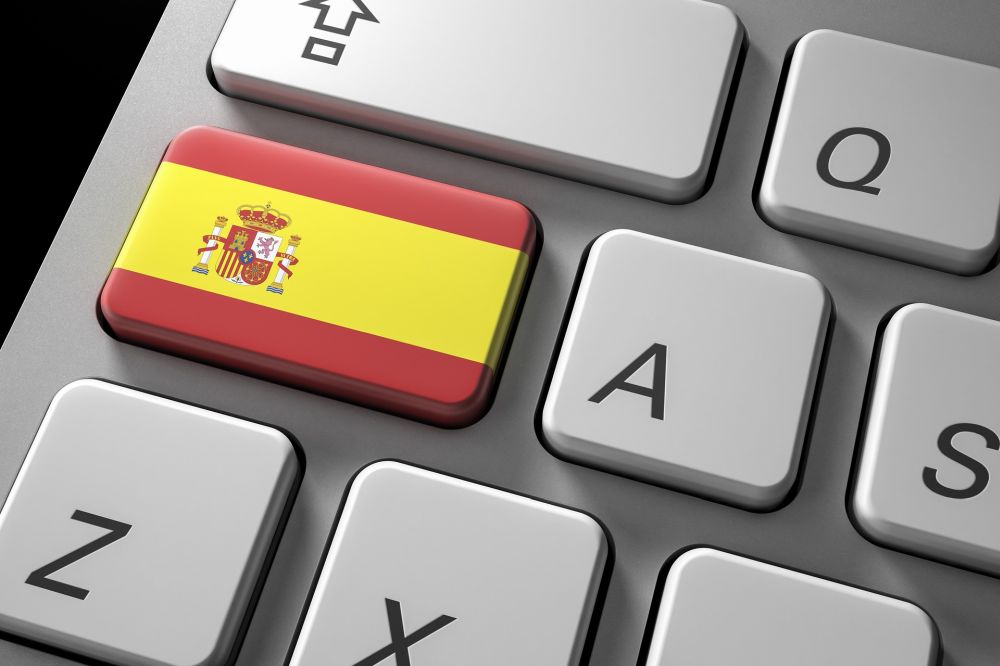 Looking to get an IP address directly from Spain? Whether you're trying to protect your internet freedoms, unblock Netflix, or access live sports channels like Ligue 1, a good VPN can provide exactly what you need. Virtual private networks keep your data secure while providing variable non-local IP addresses you can select on a whim. It's easy to get a Spanish IP address to do things like watch live sports from Spain. Simply follow our guide below and you're set.
Want the quick version? Spanish IPs are available securely through these VPNs:
NordVPN – Best for Spanish Spoofing – NordVPN's worldwide server network also encompasses Spain, with thousands of spoofable IPs available to anyone around the world. Stream, browse, and download in peace with the unbreakable NordLynx encryption protocol.
Surfshark – A dirt-cheap VPN with a premium offering. Rapidly growing network, advanced tunneling, zero logs.
ExpressVPN – Overall the fastest provider. Unlimited bandwidth, kill switch, plus a built-in speed test.
CyberGhost – Easiest to use. Click plain-English options like "unblock streaming" or "torrent anonymously" for effective performance.
PureVPN – Massive network connects to more countries than any other, allowing you to unblock content around the world.
30-days money back guarantee
Using a VPN to Get a Spanish IP Address
There are a variety of reasons you might want an IP address from Spain. If you're from the country and traveling away from home, it allows you to access streaming content and bank accounts as if you were sitting on your couch. If you're a traveler, you can use a Spanish IP address to access HD movies and TV shows only available within the country. No matter your purpose, a VPN is always the best solution.
VPNs vs Proxies
When researching ways to get Spanish IP addresses, proxy services will inevitably come up in your searches. Proxies act as a relay point between your device and the internet. When you go online your local IP address gets swapped with one from the proxy network, plain and simple. If you connect to a proxy server hosted in Spain, you'll get a Spanish IP address.
VPNs work in about the same way as proxies when it comes to IP address switching. They add one key feature that cannot be overlooked, however: security. VPNs use encryption to create a safe tunnel between you and the internet, allowing you to surf, stream, and browse in complete privacy. No one can tell what you're downloading when a VPN is active, so your real location and your real identity is always secure, no matter what.
VPNs have the added benefit of being more reliable than proxies. They're less likely to be blocked by streaming services such as Netflix or YouTube, and their uptime is generally much higher than a proxy service. This gives VPNs a clear advantage, and it's why VPNs are our top choice for getting access to a Spanish IP address.
FULL GUIDE: What's the difference between VPNs and proxies?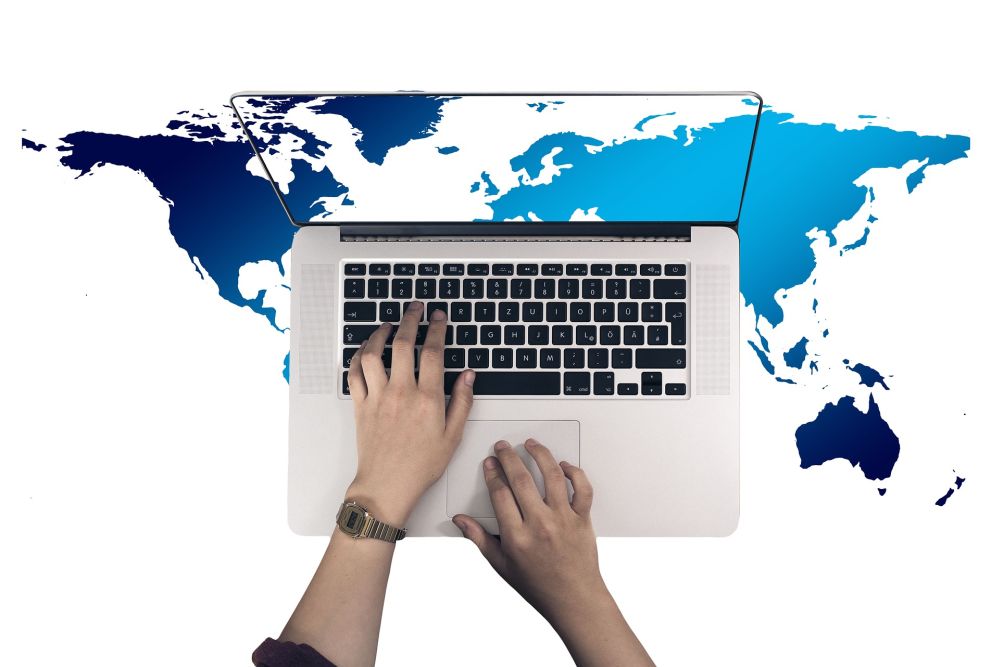 Choosing the Best VPN
Finding the best VPN for Spanish IP addresses isn't as easy as picking one at random. You need to research everything from privacy policies to server network size, comparing the top services against each other to see which one is worth your time and effort. We've split the most important research criteria into a few categories below.
Avoid Free Proxies and VPNs
Before you run off and try to find any VPN or proxy that will give you a Spanish IP address, here's a quick warning. Free services that populate browser marketplaces and mobile app stores are almost always a bad idea. Not only will they provide poor speeds and an unreliable connection, but in many cases they feature limited bandwidth and block things like torrent traffic and P2P downloads.
Also, free proxies and VPNs can actually steal your data and sell it to third parties. Since they aren't making any income by charging users, they have to make up the costs somehow, otherwise their service will shut down. How do most of them do this? By injecting ads into your browser, or by sending your browsing data to the highest bidder.
If you're truly serious about online privacy, skip the free proxies and free VPNs and go for a reliable, trustworthy, and affordable service instead.
Best VPNs for a Spanish IP Address
Ready to make the choice? Below are some of our recommended VPNs that are by far the best way to get an IP address from Spain. Each one is fast, reliable, easy to use, and works on a wide variety of devices, helping to keep you safe and secure no matter where you surf from.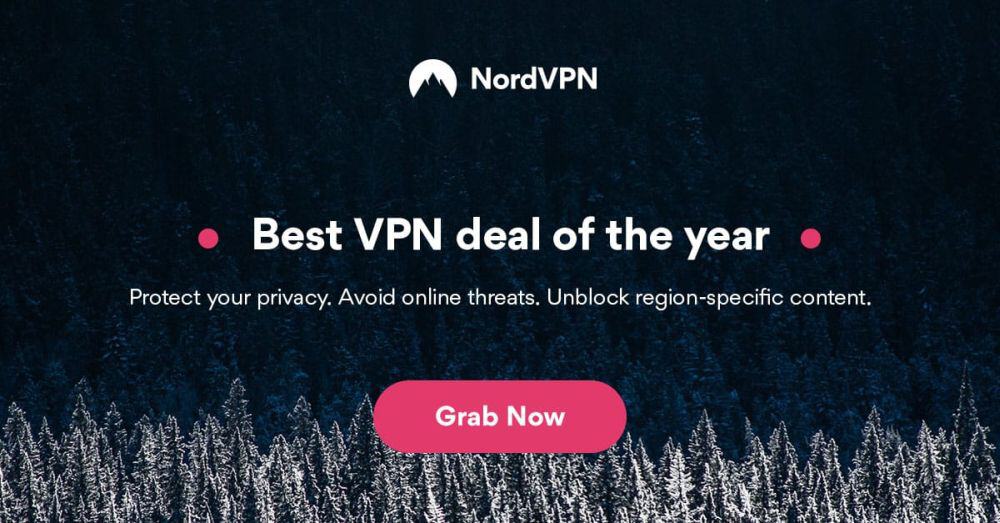 NordVPN has a lot of amazing features designed for a fast and secure online experience. The most impressive is the company's server network, a huge collection of over 5,400 nodes spread across 59 different countries, with multiple locations in Spain. The list is constantly growing as the weeks go by, making NordVPN one of the best VPNs when connection stability and variety are important. The company also puts these servers to good use by providing unique services you won't find with other VPNs, including speed-boosted P2P downloads, DDoS protection, and double encryption.
NordVPN also includes a series of helpful privacy features that help keep you safe online. It starts with the company's incredible zero-logging policy that covers everything from bandwidth to time stamps, traffic to IP addresses. None of your activity is ever recorded or shared with third parties while using NordVPN, giving you an unprecedented amount of privacy and peace of mind. Backing these features is 256-bit AES encryption on all data, an automatic kill switch, DNS leak protection, and a host of customizable encryption features to give you all the anonymity you could ever need.
Read our full NordVPN review.
Pros
SPECIAL OFFER: 2-yr plan (68% off - link below)
Extensive server park of over 5,400 different servers
Connect up to 6 devices at once
Extra-secure Double VPN for data encryption
30-day money back guarantee.
Cons
Not much
Refund processing can take up to 30 days.

Surfshark is an amazing choice for spoofing your IP and pretending to be in a different country. Since their launch in 2019, they've cultivated a massive network of 3200+ servers in 65 countries, including Spain. Each connection is protected by the impenetrable 256-AES-GCM encryption cipher, and routed via OpenVPN, IKEv2/IPSec, WireGuard and Shadowsocks (Windows and Android only).
This gives you incredible ability to punch through website restrictions, hide your IP, and dodge censorship and surveillance. Additionally, Surfshark offers obfuscation and smart DNS functionality for getting through particularly persistent proxy blocks, like those used by Netflix.
Rounding out the package is a kill switch, IP/DNS/WebRTC leak protection, anti-malware/pop-ups/adware, VPN split tunneling, and a strict no-logging policy. Did we mention there are unlimited simultaneous connections, and Surfshark apps for basically any device you could want? Yes we know, it's good.
Pros
Unblock 15 international Netflix libraries, including the US and Japan
Server selection is dead simple and quick
Clean, dead-simple app interface makes constant security a no-brainer
Absolutely no logging of connection data, IP addresses, bandwidth used, or traffic
Helpful 24/7 live chat with an actual human being.
Cons
Overall, not much to complain about
Power users may wish for more settings to fiddle with.
Read our full Surfshark review.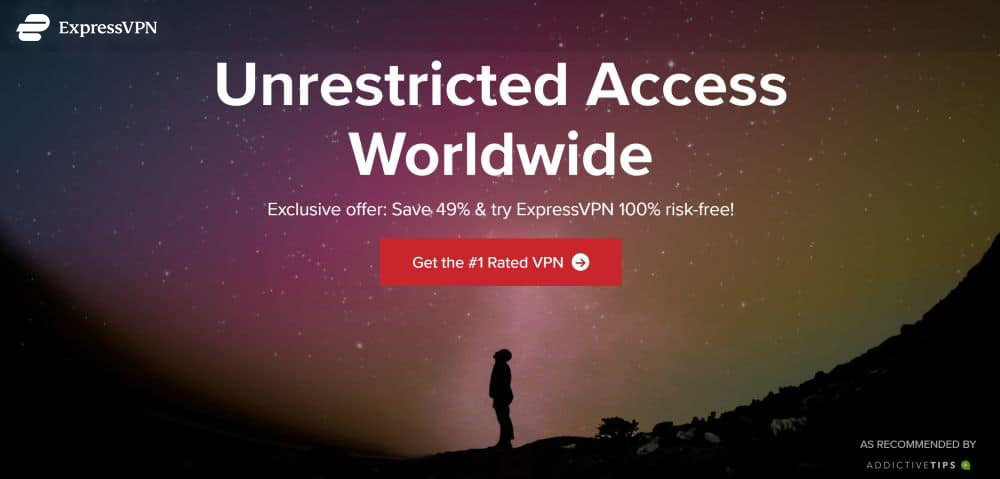 The ExpressVPN experience is focused on speed, making it one of the best VPNs to use when a fast connection is top priority. With ExpressVPN you'll have access to 3,000+ servers in 94 different countries, including Spain, all of which provide a fantastic amount of variety for getting around geo-restrictions while keeping you safe. ExpressVPN's custom software is incredibly easy to use, as well, delivering a friendly "on" button that automatically connects you to the fastest server, no configuration required.
ExpressVPN's privacy features keep you safe no matter what you're doing online. Data is locked down with 256-bit AES encryption and backed by a zero-logging policy on all traffic, DNS requests, and IP addresses. DNS leak protection and an automatic kill switch provide a reliable safety net in case of an accidental disconnect, as well. With ExpressVPN you know you'll have a fast and secure online experience each time you log in.
Read our full ExpressVPN review.
Pros
Works with US Netflix, iPlayer, Hulu and other services
Fastest servers we have tested
Torrenting/P2P allowed
Strict no-logs policy
Great support (24/7 chat).
Cons
Max 3 simultaneous connections
Slightly more expensive than some other options.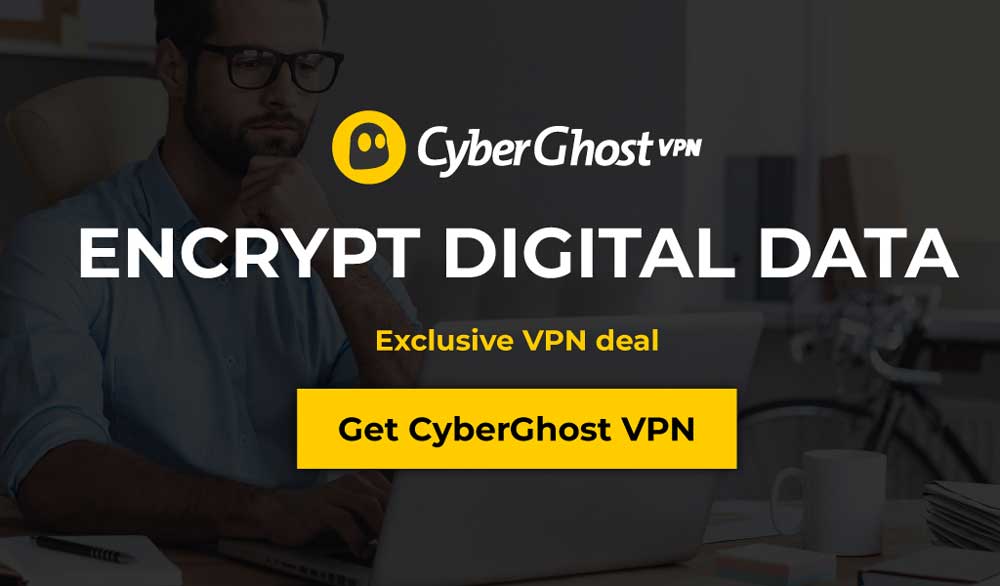 Speed, ease of use, and security are the core tenants that make up the CyberGhost experience. The balanced VPN service delivers just the right features to keep you safe online, complete with fast connections and plenty of options for IP address around the world, including Spain. CyberGhost users have full and unlimited access to over 5,900 servers in 90 different countries, and they get some of the best custom VPN apps on the market.
CyberGhost's privacy features are centered around 256-bit AES encryption on all data and a zero-logging policy on traffic, time stamps, and IP address. DNS leak protection and an automatic kill switch come standard with the company's software to ensure no identifying information ever leaves your device, as well.
Read our full CyberGhost review.
Pros
SPECIAL OFFER: 79%OFF
Torrenting allowed
2,048-bit RSA keys and SHA256 authentication
Strict no logging
Live chat support (24/7).
Cons
Sometimes experiencing average speeds.
PureVPN doesn't want to be just another VPN service; its aim is to be a one-stop shop for online privacy and security. With custom versions of the PureVPN software you can switch modes and enable unique features such as anti-virus protection, malware shields, app blocking, and even DNS level website filtering to make sure scam sites never reach your web browser. Incredible measures like these let you comb the web with complete assurance over your safety and security.
You won't have to sacrifice strong VPN protection to get these extras, either. PureVPN provides excellent protection with a zero-logging policy on all traffic, an automatic kill switch, solid 256-bit AES encryption on all data, and DNS leak protection features. These work wonderfully with PureVPN's self-owned network of over 2,000 servers in 141 different countries, providing a ton of options for fast, safe, and secure connections anywhere in the world.
Read our full PureVPN review.
How to Get a Spanish IP Address with a VPN
Researching, selecting, and signing up with a good VPN is the hard part. Now that you've got the basics down, it's time to actually connect and start putting that Spanish IP to use.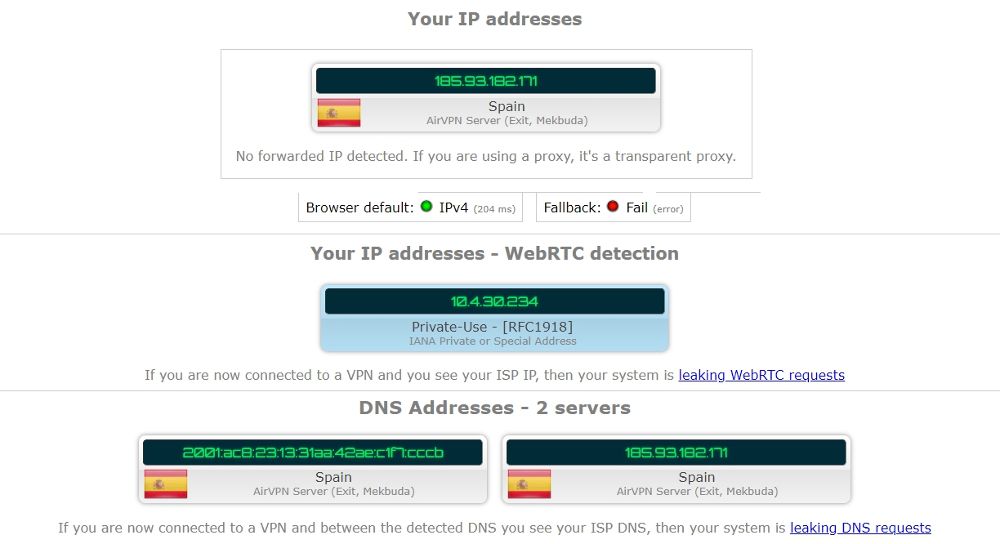 Installing and Connecting
Once you have a good VPN installed, the process of getting an IP address from Spain is surprisingly simple. Depending on which service you're using the process will be slightly different, but the basics are always the same. Follow the steps below and you'll be set.
Download the VPN's software to your device.
Install the app, launch it, then enter your login credentials.
Choose a server in Spain from the list (or map) of server locations.
Once the connection resolves your IP address will automatically change.
Verify Your Spanish IP Address
Now it's time to make sure your VPN is strong and secure enough to provide the Spanish IP address. The best way to do this is to run a quick IP leak test. This will show you your current IP, which, if you're connected to the VPN and have selected a Spanish server, should be from Spain. Follow the steps below to make sure your VPN keeps you hidden.
Run your VPN software and make sure it's connected.
Visit ipleak.net in your web browser.
Wait for the page to load and run your IP address lookup.
Check the box at the top of the page just beneath "Your IP addresses". If it shows Spain, you're set.
If the box shows your physical location, check with your VPN provider to resolve any IP leak errors, or try connecting to another server and reloading the test page.
More Benefits of Using a VPN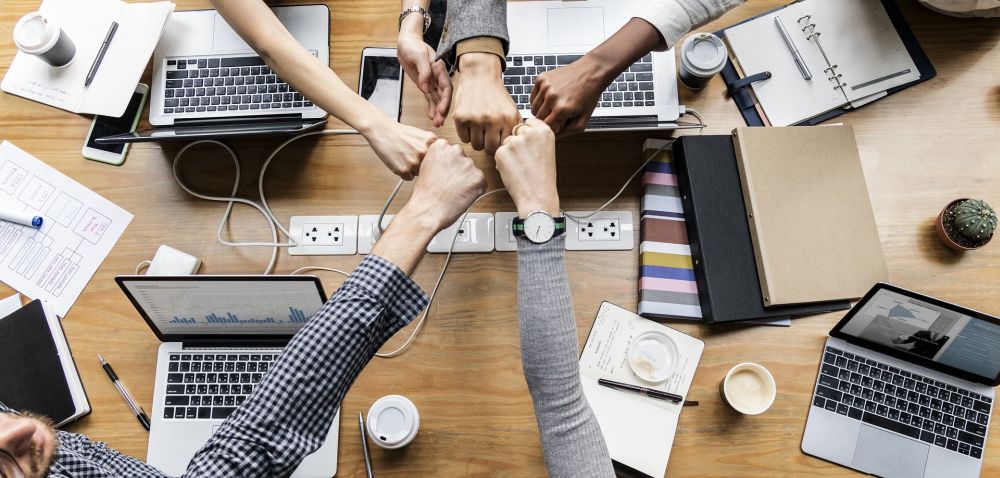 Getting an IP address from Spain is a great way to watch TV and movies from across the border while you travel abroad. VPNs also give you a ton of unique added features you can enjoy, including some of our favorites below.
Unblock Netflix
Want to unblock American Netflix or watch Netflix movies from the UK or Spain? VPNs make this process as painless as possible. With the right service you can stream videos from Netflix, Hulu, BBC iPlayer, YouTube, and more, all without worrying about country limitations or other geo-restrictions. Simply launch the VPN and choose your server, the rest happens automatically.
Mobile Privacy
Smartphones carry a ton of private data, enough to allow hackers access to e-mail accounts, credit cards, and personal communications. Traveling with a smartphone is a necessity, but you don't have to put your privacy in the hands of every Wi-Fi hotspot you encounter. With a VPN on your Android or iPhone device, you'll be able to encrypt data leaving the hardware, protecting it from malicious parties waiting to take advantage of you.
Defeat ISP Throttling
ISP throttling is a huge problem in a growing number of countries around the world. Net neutrality is under threat, and it's going to get a lot worse before it gets better. The good news is VPNs can defeat ISP throttling in an instant thanks to packet encryption, making them an indespensable tool for worldwide traveling. Throttling efforts are instantly defeated when a VPN is in place, so you can surf and stream at full speeds no matter where you go.
Break through Censorship Firewalls
Most modern countries only lightly censor their national internet connection, blocking things like illegal gambling sites or pornography. Others filter out objectionable political opinions or foreign news sites an in attempt to control what citizens and travelers have access to. VPNs provide a safe and easy method of bypassing these firewalls, allowing you to access the free and open web no matter where you are. If you're at all concerned about online censorship, using a VPN on all of your devices is an absolute must.
Conclusion
It's surprisingly easy to get a Spanish IP address and use it from anywhere in the world. With the right VPN service you can connect like a local and watch live sports, local broadcast channels, and unique movies, all with the greatest of ease. Simply pick a good VPN service, connect, and you're ready to go.