We are reader supported and may earn a commission when you buy through links on our site.
Learn more
Best VPN App for iPhone: Complete Security Guide 2021
Your iPhone isn't immune to modern cybersecurity threats, which is why you need a VPN to encrypt your mobile Internet connection. Some providers have much better iOS apps than others, however, so we've taken it upon ourselves to test out and review the top iPhone-compatible VPNs on the market in today's guide.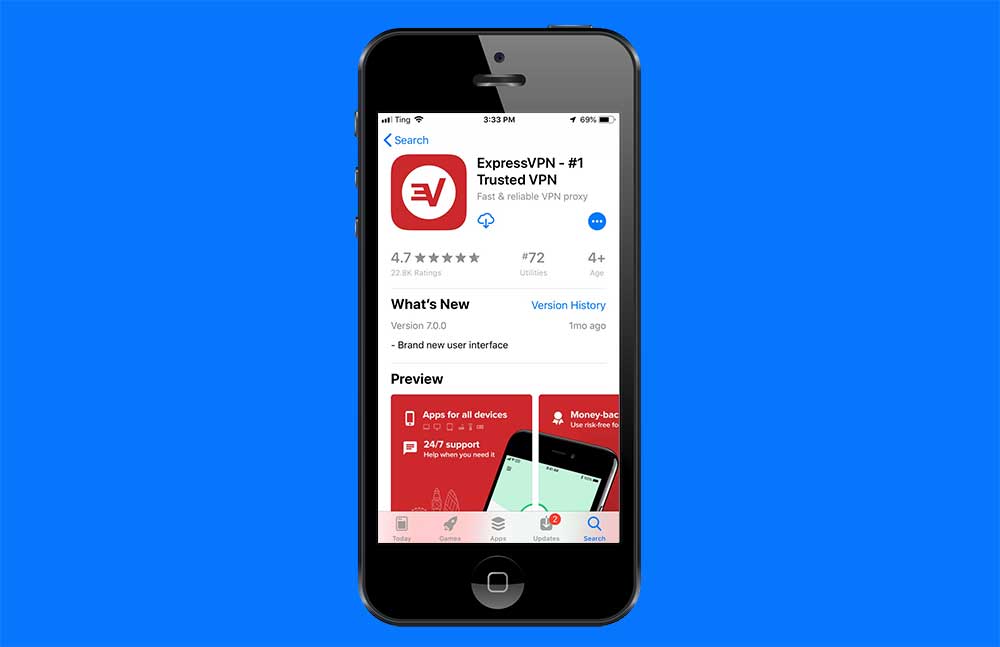 It's no secret that the iPhone has transformed the mobile market — and continues to reign, with a new version coming out virtually every year. One of its great advantages is the stable, strong security that's built into the iPhone; owners have relatively less to fret over in an age where cybersecurity is all over the news. But even with great security built inside, the iPhone is vulnerable to other threats — like prying ISPs and government agencies, and hackers of online data.
iPhone users, protect your beloved device and privacy online with these outstanding VPN apps for iOS:
NordVPN – Best iPhone VPN – NordVPN's iPhone app is robust and capable, yet presents its features intuitively. "Just works" to boost your online security and unblock sites.
Surfshark – An inexpensive VPN with a fully featured iOS app. Outstanding logging practices.
ExpressVPN – One of the industry's best single-tap VPN interfaces, delivering unparalleled connection speeds.
CyberGhost – Snappy interface with access to an absolutely huge server network.
PrivateVPN – Lightweight iOS app with plenty of room for advanced manual configurations.
PureVPN – Spoof more countries' IPs with this Hong Kong-based provider.
In this guide, we're going to show you how to navigate the world of VPN software and what the best apps for iPhone include. Then, we'll give you our suggestions and show you how to get started. Next, we'll discuss some problems that iPhones sometimes have when connecting to a VPN, and how to fix them. We'll finish up with a deeper talk on why a VPN is a truly necessary companion to your iPhone's onboard security.
If you want to truly protect your iPhone from digital threats, you need a VPN. We did the testing and the research for you. This tutorial aims to provide information on what's the best VPN app for iPhone.
30-days money back guarantee
If you're unfamiliar with VPNs, it might seem like it should be a quick, easy process to nab a good VPN app — just go on the app store and pick one with good reviews, right? Not necessarily. The thing is, there are a lot of VPN apps out there — literally hundreds to choose from. And most of them make claims like "#1 VPN in the World", "World's Quickest VPN", etc. So how can you sort them that way?
Plus, even if you get past the providers' window-claims and dig into the features, there's a lot of jargon: what's a logging policy? What's OpenVPN? If it's good, then why do they offer other encryption like SSTP? What's actually important to what you want the app for?
Lucky for you, we've got experience in this realm. Let's dissect some of those terms — and talk about why they're important.
Logging policy
A strict zero-logging policy is a must-have for a good VPN app for your iPhone. Here's why: your ISP is required by law to monitor and keep records (logs) on every users' online activity. When you use a VPN, you hide your activity from them through encryption (see below) — but your VPN provider can still see what you're doing. So to be truly private, your VPN has to have a policy against keeping logs on your activity themselves — otherwise, you're just transferring records of your activity from your ISP to another party. That's not real privacy — and you could be worse off than if you left your iPhone unprotected, depending on the provider.
Encryption
Encryption protocols are the meat-and-potatoes of a good VPN. Strong encryption keeps your data safely private from your device to the VPN server and back. With good encryption, you can keep your identity, location, and all your activity online private. But sometimes, when online entities (governments, websites, applications, etc.) detect that you may be using a VPN, they'll block your access. So, the best VPN apps offer different types of encryption protocols to give you workarounds. For your iPhone, you want strong encryption, and if you want to access geoblocked or censored content, you'll be happy to have more than one encryption option.
Other terms
Other things are important in a VPN app for your iPhone, as well: you want speed, and you need an app that's actually made for iPhone. Network size — the amount of servers a provider has — is important, too, as it gives you options to find the fastest and best server for your use-case. Put these things with the encryption and a strict no-logs policy — and that's what makes the best VPN app for your iPhone.
RELATED: Best VPN Apps for iOS-running devices
The best VPN apps for iPhone
Now that we have that out of the way, our choices for the best VPN app for iPhone will make more sense. Compare them to things above, and we think you'll agree: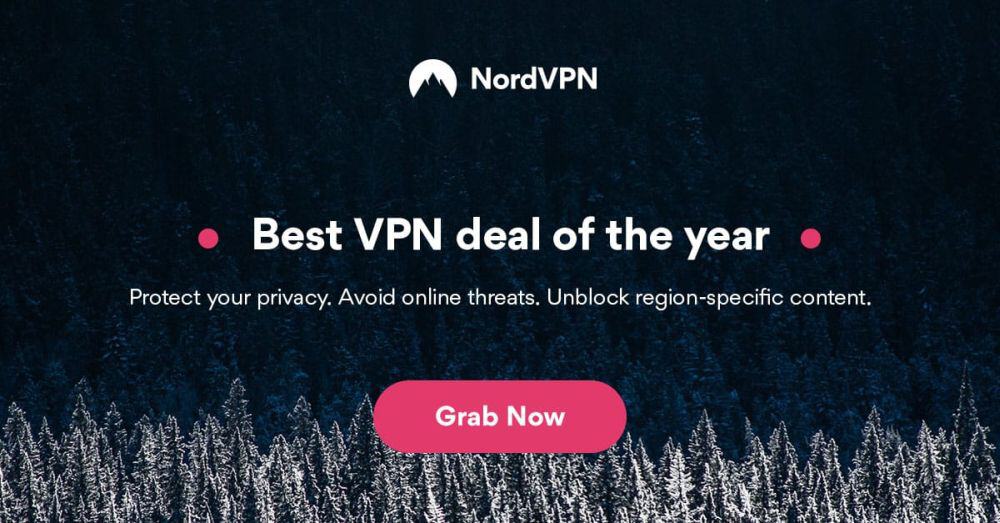 When you sign onto NordVPN, you get access to a truly worldwide, massive network: 5,500+ servers in 58 countries makes them one of the largest providers in the industry, and they're always growing. While balancing convenience with a wide array of features is a challenge for mobile apps, NordVPN delivers on both ends of the spectrum: strong 256-bit AES encryption and access to specialty servers, coupled with an easy-to-choose server list that makes choosing a server as simple as picking a node off an interactive, graphical map.
NordVPN also offers one of the most complete zero-logging policies you'll find anywhere. With no logs kept on traffic, IP address, timestamps, bandwidth, or browsing history, you can rest easy knowing that your online activity isn't being recorded anywhere.
Read our full NordVPN review.
Pros
Very fast speeds make this a strong choice for 4K streaming
No bandwidth caps
Connect up to 6 devices at once
Strict zero logs policy on both traffic and metadata
30-day money back guarantee.
Cons
Automatic server selection can be unreliable
Can't specify City or Province in App.

Surfshark has nailed it with their iOS app. Unlike many providers which cut features from mobile versions of their VPN software, Surfshark throws the kitchen sink at you. Of course, you might not notice at first–the Surfshark app is clean, uncluttered, responsive, and smart–just like your iPhone.
You get ready access to over 3200 servers in 65 countries, protected by 256-AES-GCM encryption. Feel free to change your tunneling protocol from among OpenVPN, IKEv2/IPSec, WireGuard as you see fit to optimize performance for streaming, downloading, VoIP calling, or whatever else. Never fear for leaving a trace of your activity behind; Surfshark maintains a solid no-logging policy, backed by BVI jurisdiction and RAM-only servers that don't retain information.
Got more than one device in your Apple ecosystem? Protect them all with Surfshark's unlimited simultaneous connections. Throw in a kill switch, adblocking, and anti-malware, and you've got a complete privacy solution for iPhone.
Pros
Every server optimized for unblocking Netflix, BBC iPlayer, Hulu, and more
All 800+ servers are P2P-friendly, with private DNS and obfuscation
Zero restrictions on simultaneous connections, apps available on every major device
Logging policy independently audited and verified
24/7 live chat ensures maximum uptime.
Cons
Overall, not much to complain about
Apps may be too simplistic for power users.
Read our full Surfshark review.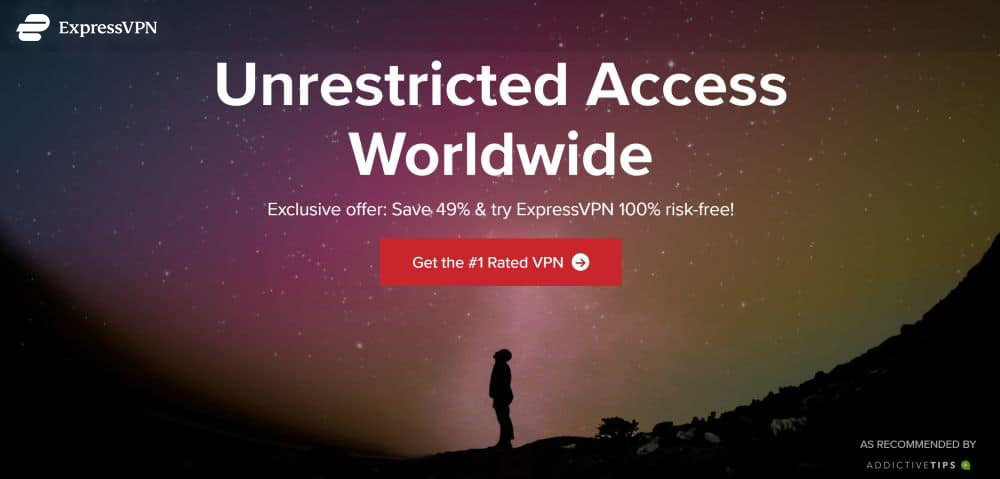 ExpressVPN is one of the fastest VPN providers around, giving you fast, buffer-free streaming and quick, smooth browsing. They have a great mobile app for iOS devices like your iPhone, which like the desktop version, is lightweight and presents you with a large button to connect with a single tap. And while you don't get quite as many protocol options with the mobile app as the desktop version, you still get the same military-grade 256-bit AES encryption through OpenVPN.
With a network that contains more than 3,000 servers spread across 94 countries, you're virtually guaranteed to be able to get a fast server; and with unlimited bandwidth and no speed caps, you can stay safe the entire month without ever being throttled.
Read our full ExpressVPN review.
Pros
Unblocks US Netflix
Super fast servers
Govt-level AES-256 encryption
Keeps no logs of personal data
Great support (24/7 chat).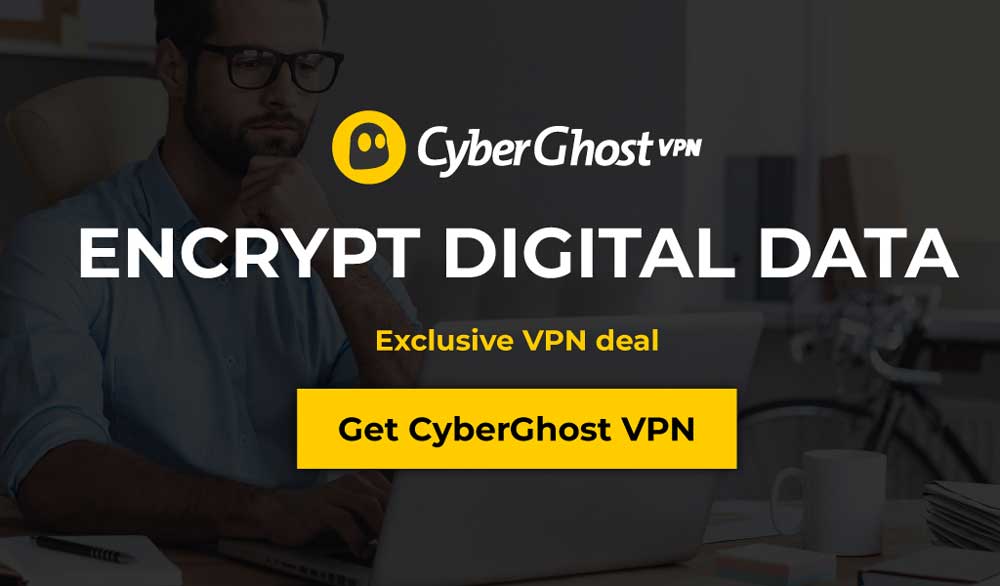 If you're looking for one of the most user-friendly VPN apps available, your search is over with CyberGhost. Right off the bat, CyberGhost makes it easy to install their custom-built iOS app. And once you launch it, you get many of the same features that desktop clients get: preconfigured profiles that provide optimal settings for various use-cases, simple toggles that provide extra online security or speed, and 256-bit AES encryption — with a few extra protocols to help you beat tough blocks. Not enough? Connect manually to one of over 5,900 servers in 90 countries, a truly expansive network that gives you literally all the virtual IP addresses you could ever want.
But alongside their ease-of-use, CyberGhost has perhaps the best zero-logging policy available: it's immaculate, logging only random login-statistics once per month, with no way to tie back to an individual. And they don't even keep your email address when you sign up.
Read our full CyberGhost review.
Pros
Unblocks US Netflix + BBC iPlayer
Fast, constant speeds
Located in Romania (out of 14 eyes)
Strict no logging
24/7 Live Chat Support.
Cons
IPv6 WebRTC leak in macOS
Doesn't work well in China.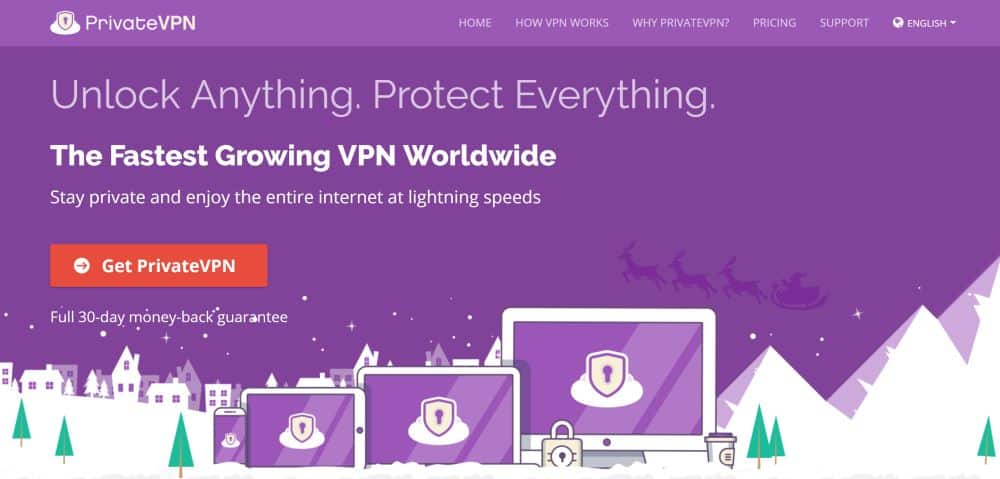 With PrivateVPN's iPhone app, you'll get the basics — and that's not a bad thing. Although PrivateVPN has just over 150 servers in 60+ countries, they nonetheless manage to combine the two most important things to demand of your VPN: speed and security, and in simple, straightforward package. On launching the app, you can choose a server, connect, and view your new IP address within seconds. And the provider has proven itself to keep remarkably consistent high speeds across many servers and distances.
With the iOS app, you also get plenty of options for customizing settings: toggle automatic reconnects, connection on start, or set the app to launch every time you reboot your iPhone — all with ease. You'll also find it easy to choose your encryption: top-of-the-line 256-bit AES is the default of 4 options.
Read our full PrivateVPN review.
PureVPN offers more than 2,000 servers in over 140 countries, so it'd be a rare day when you have problem finding one in the location you want. They keep their iOS app design simple and easy — built for you, the user. 256-bit AES encryption keeps you safe, but PureVPN offers some features that many other apps don't: a full security suite to supplement your device's protection. This suite includes things like app filtering, DDoS protecction, Dedicated IP address, NAT firewall, Anti-spam filtering, and antivirus software. So your device will definitely enjoy serious protection.
Another neat feature of PureVPN is the "VPN on Demand" option; this feature, also known as "split tunneling," allows you to choose which apps and sites you prefer to run through the VPN or your ISP. So if you like to access content from another country regularly, but also want to be able to glance and local news without disconnecting — you can do that with PureVPN.
Read our full PureVPN review.
How to get started with a VPN for iPhone
Once you pick a VPN app, getting started with it is easy — you'll soon be browsing the web, streaming video, and whatever else you do online, in privacy.
Step 1 — Signing up
First is the obvious step — pick a provider and go sign up. Follow one of the links above and proceed to your chosen provider's "plans" page. Select the one that fits you and fill out everything requested — email, payment method, etc.
Next, before you continue, open your web browser. Type ipleak.net into the url bar and visit the page. The website will automatically run an IP address lookup — at this point, you'll see your "real" IP address, assigned to you by your ISP. Write it down. The lookup at this point will also tell you that you're unprotected. Exit out of this window.
Step 2 — Download + install
Now, use the link you receive (either by email from your provider, or on the page after completing sign up), to be taken to the App Store. Once there, download the application and install it.
Step 3 — Launch + test
Finally, launch the VPN app. Some will automatically sign you in, others you'll have to fill out your login information. Once you're signed in, your VPN app will immediately connect you to the fastest server available. If you're just going for privacy online, this should be fine; if you have a particular geoblocked or censored site in mind, you may have to change the server location to one that allows access to that site.
In either case, the connection should resolve within a few moments. Once it does, re-open your web browser and visit ipleak.net again. It should show you a new IP address, as well as tell you if you're leaking any information about your "real" DNS or IP. If things haven't changed, try exiting out of the browser completely and returning; or clearing your browser's cookies.
If you're still leaking your IP address per ipleak's test, try a different server; everything failing, contact support.
If everything is kosher, then you're protected and good to go.
RELATED READING: Best VPNs for iOS in 2019: Your Device's Privacy is Important
Troubleshooting your VPN connection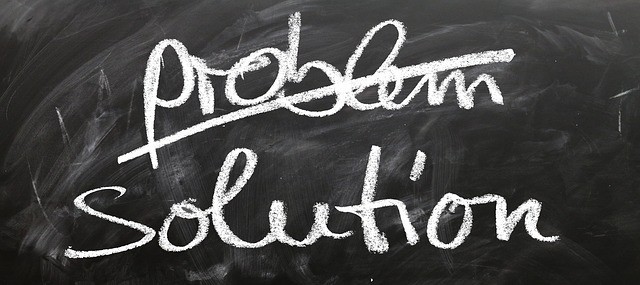 Like humans, technology is not infallible, and VPNs are no exception. Sometimes problems happen. When they do, don't panic — you probably didn't make a wrong choice in VPN apps. With the iPhone, some issues happen more often than others, so before you freak out, take a look at these tips:
When changing networks
The problem:
If you go from a Wi-Fi connection (i.e. coffee shop) to an LTE connection (i.e. you leave said coffee shop), or from one Wi-Fi connection to another, your VPN may get stuck on a loop of trying to connect.
The solutions:
The troubleshooting process is simple. Just cancel your VPN's connection, turn it off, and then try reconnecting. If that doesn't work, try opening your "Settings" and slide the VPN slider to "off."
If you're still having no luck, open your app and switch regions. If the "optimized" or similar setting is checked, change the region and then select "optimized" again. This will help your VPN optimize its settings and get your protection back.
Finally, another quick-fix is to reset your LTE setting. Launch "Settings", tap "Cellular", and switch your Cellular Data "off". Wait a bit, then turn it back on. Your VPN should be able to reconnect now, and do so automatically.
When… running… slow
The problem:
When you try to connect to your VPN, and the spinning preloader is taking a long time to connect you to a server.
The solutions:
The easiest one is logical — if your VPN takes longer than few seconds to connect your device to a server, close the app and reopen it. Sometimes, however, it isn't the VPN at all — while VPNs are good at stopping intentional throttling, if your Wi-Fi connection is poor, so will the performance of your VPN likely be poor. To verify this, try switching Wi-Fi networks (if multiple are available), or try loading a similar page on your LTE data. If even the test page won't load, then your VPN is probably at fault — disconnect and reconnect.
Check out our full guide on speeding up your VPN connection
When the app crashes at any point
The problem:
Your VPN app crashing when you try to launch it on your iPhone is the least common of the problems we've talked about — but it's still possible.
The solutions:
If this happens repeatedly, try turning off your VPN app in your iPhone's settings (using the steps from above), or force restart your phone. If neither of those options work, make sure your app has the most recent updates — if it doesn't: update it.
Why do you need a VPN for your iPhone?
So we alluded to this earlier in the post, but why should you get a VPN for your iPhone? Primarily, for 2 reasons:
Inbound + outbound security
As mentioned briefly earlier, iPhones — and iOS devices in general — are pretty good at keeping everything inside safe. But while they tend to be less vulnerable to malware and viruses — internal attacks — 3rd-parties can still gain access to your activity and other important information through your online connections. So while your iPhone's built-in security may seem strong, there are cracks that can be exposed. In fact, the FBI may have utilized this weakness to hack a terrorist's iPhone in San Bernardino.
Public Wi-Fi
When you connect to a public Wi-Fi network — at your local coffee shop, library, airport, etc. — you place your online security in the hands of the hotspot owner. Everything you do online on that network could be laid bare to that owner; plus, if it's unsecured, it's relatively easy for other crooked individuals to do the same. That means any sensitive information, like credit card numbers, passwords, or bank information could be stolen from you.
Plus, once you've connected to a hotspot once, your iPhone's default behavior is to reconnect every time you come back into range. And because there's no verification aside from the SSID of the hotspot, your iPhone broadcasts the SSID it's looking for — for anyone to see. Hackers and identity thieves can create a portable hotspot that scans these queries from your iPhone, then mimics the network names it finds. When that happens, your iPhone automatically connects to the fake network and the bad guys can start sifting through your activity for anything worth taking.
But when you use a VPN, you mask your IP address and encrypt all your online traffic — everything that leaves and enters your device. So now not only do you have internal security from viruses and malware, but now your external activity online is hidden from prying eyes and kept secure through encryption.
Conclusion
Finding the best VPN app for your iPhone doesn't have to be difficult. Now that you've read this far, you know the importance of securing your online activity, and how to find the best VPN app for you. Plus, we gave you some of our top picks to make things even easier. Go choose one, sign up, and start securing your iPhone completely.
Have you used a VPN with your iPhone before? What brought you here? If not, did you know about the chink in the iPhone's proverbial armor? Tell us in the comments section below.