We are reader supported and may earn a commission when you buy through links on our site.
Learn more
Best Alternatives to Nyaa Torrents
Nyaa Torrents is dead, but luckily for anime fans everywhere there are still some decent alternatives out there. Today we'll cover five torrent sites that offer much of the same content as Nyaa. We'll also make some recommendations on how to stay safe when torrenting, including how to choose and use a VPN.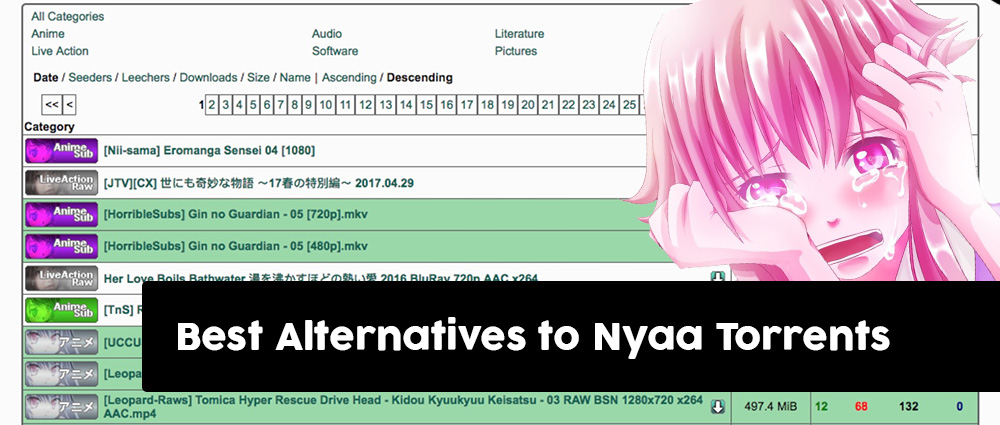 For years after its inception, Nyaa Torrents was one of the largest and most reliable resources for anime and east Asian media. The public torrent tracker included everything from Japanese TV shows to Korean dramas and Chinese films, making it easy for anyone to download and watch foreign movies no matter where they live.
Here are the best VPNs for safely using private torrenting sites:
NordVPN – Best Torrenting VPN – NordVPN's P2P-optimized servers offer the fastest, safest torrent downloads available. Zero logs; enjoy unlimited torrents in complete privacy.
Surfshark – Up-and-coming VPN with a litany of advanced privacy features perfect for filesharing.
IPVanish – The classic VPN solution for anonymous P2P file sharing. Still very much worth a look.
Unfortunately, Nyaa Torrents shut down in 2017. The resulting void left anime and Asian film fans scrambling for the best alternatives they could get their hands on. We've collected a few of the most reliable torrent sites below to help fill that gap. Nothing can truly take Nyaa's place, but these alternatives come close.
30-days money back guarantee
Stay Safe While Torrenting with a VPN
The online world seems to get more dangerous every day. Governments run mass surveillance programs, hackers steal data, and ISPs even record and sell your activity. Torrent users are under special scrutiny, as the protocol is frequently used to download pirated movies and TV shows. Even if you only torrent legal files, you're still at risk.
One simple and easy way to keep yourself safe is to run a virtual private network. VPNs take data and encrypt it before it leaves your device. This prevents third parties like your ISP from seeing what you're downloading or tracing the activity back to your location. With a VPN you can browse the web with complete freedom and never worry about your privacy again.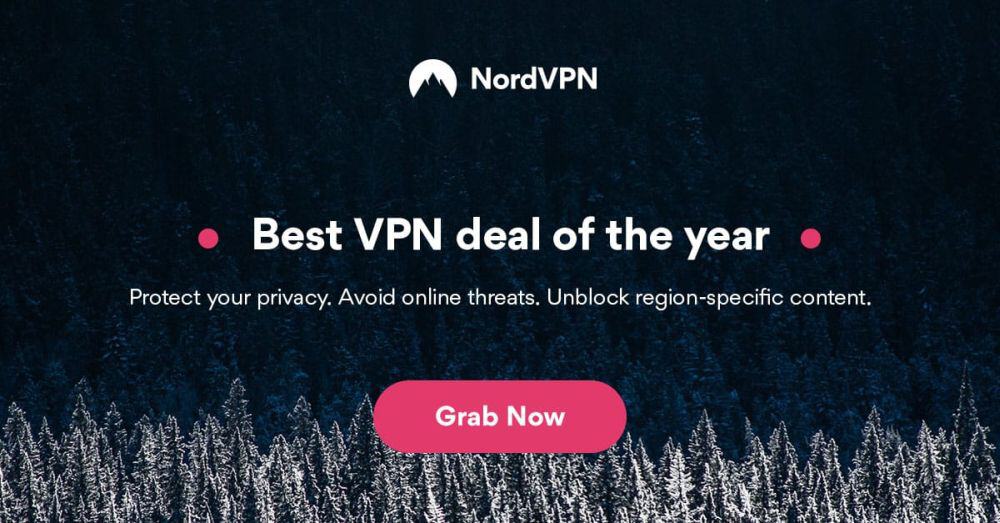 NordVPN is perhaps the most trusted name in the VPN industry, and they're especially well-loved by the file sharing community. Included in their massive network are P2P-optimized servers. These make your torrent traffic untraceable, without sacrificing download speeds. Secure, fast downloads–what more could a P2P nut ask for?
How about multiple encryption protocols (OpenVPN, IKEv2/IPSec, L2TP, and more, with an unbreakable 256-bit cryptographic cipher? Or, an independently verified logging policy which guarantees no identifying information about you will ever be kept on NordVPN servers?
We've already mentioned the P2P servers, but consider also their full network: 5500+ across 59 countries worldwide. That means no matter where you go, you'll have ready access to Nyaa Torrents–or any other site on the web. NordVPN are also great for unblocking streaming services like Netflix and Hulu.
Finally, NordVPN's Panama jurisdiction puts them outside the invasive 5, 9, and 14 Eyes surveillance agreements.
Read our full NordVPN review.
Pros
SPECIAL OFFER: 2-yr plan (68% off - link below)
5,400+ servers globally
No IP/DNS leaks found
Retains no metadata of your browsing
24/7 Chat Support.
Cons
Some servers can be slow and unreliable
Sometimes slow in procesing refunds (but always do).

Surfshark has been making waves in the VPN community by doing things a little differently than the rest. For one, every server is a "good for torrents" server, coming preconfigured with all the privacy and performance provisions needed to maintain good DL speeds and snoops out of your business. And while that network isn't as big as some of the more mature providers on the market, it's still a respectable 800+ nodes dotting 50 countries worldwide.
What's more, Surfshark uses RAM-only servers, which are physically incapable of storing your history and activity metadata long term. They, too, have received an independent audit of their logging policy, and it has proven their "strictly never" promise to hold water. A privacy-favorable British Virgin Islands jurisdiction reinforces their freedom to hold true to their word, which is of course "privacy".
Want to just encrypt your torrent traffic, and leave the rest alone? Check out Surfshark's Whitelister split tunneling function. For added privacy, click their special Camouflage obfuscation mode. And best of all, protect every single one of your devices, with unlimited simultaneous connections.
Pros
Break through harsh censorship to securely access social media and foreign news sites
Multi-hop connections readily available
Bitcoin, Etherium, and other cryptocurrencies accepted as payment
VPN home jurisdiction in British Virgin Islands is ideal for privacy
Responsive customer support available 24/7.
Cons
Connection speeds won't impress users of other high-end VPNs
Apps may be too simplistic for power users.
Read our full Surfshark review.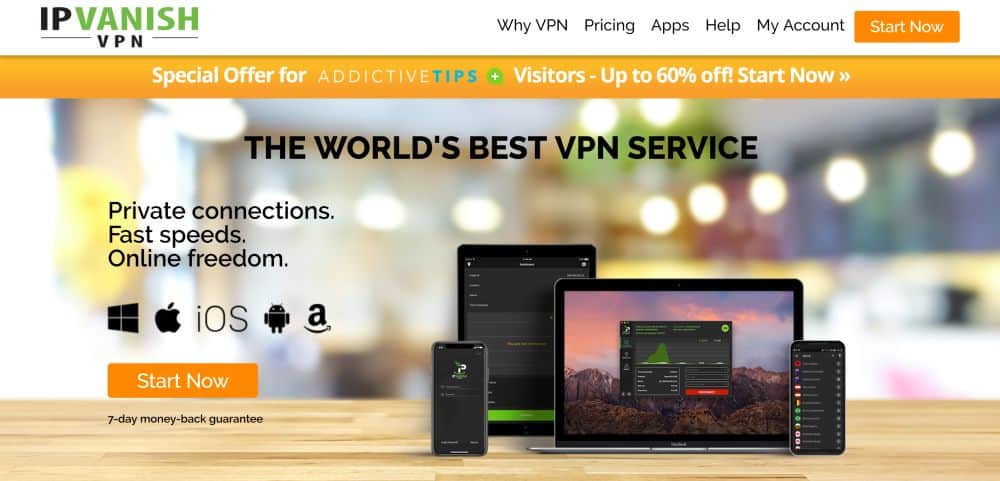 The IPVanish experience is centered around two things: privacy and speed. The service is built on a large network of more than 1,300 servers in over 60 different countries with a combined 40,000 shared IP addresses, creating a strong foundation for online anonymity. Data passing through these servers is locked down with 256-bit AES encryption and protected by a zero-logging policy on all traffic. You'll also stay safe from accidental location reveals with both DNS leak protection and an automatic kill switch.
Fast servers give you an incredible connection anywhere in the world, and features like unlimited bandwidth and no restrictions on P2P networks or torrent traffic let you grab files from any source on the internet. And if you need a little extra privacy, IPVanish also lets you tweak your encryption settings and even set an IP shuffling timer to keep your identity hidden.
Read our full IPVanish review.
Best Alternatives to Nyaa Torrent
Nyaa Torrent's strengths were mainly anime, fansubs, and general east Asian content. It was incredibly comprehensive, so you won't be able to replace the site with just one resource. If you choose the right alternatives, however, your anime library will stay fully stocked and up to date.
RELATED READING: How to Unblock Crunchyroll with a VPN
Disclaimer: Some of the sites below feature animated sexual content and should only be viewed by people aged 18 and above.
AcgnX Torrent
AcgnX is best described as a swarm of anime content. Users upload torrents from a variety of sites with a focus on speed and quantity, not quality. TV rips and HD videos sit alongside each other, allowing you to scratch that anime itch without waiting for dubbed overseas releases. Classic content is also stored in the site's deep archives, making it easy to grab entire series for a weekend of anime binging.
You'll find anime, comics, games, movies, live action shows, manga, fansubs, and other Japanese-centric content on AcgnX–not all of which will be neatly labeled in English. It's a stellar resource for still-running shows, however, as you'll get new episodes the moment fans upload them and release subtitles.
Shana Project

Most anime torrenting sites dump piles of content in their database and leave it to users to sort through everything. Shana Project shies away from that philosophy by collecting high-quality videos and keeping them organized and easy to browse. Content is categorized by show and season with a convenient "newest first" default sort on the home page. As soon as you visit the site you can see what's new, then drill down to find older shows or complete series subbed and ready to watch. The site doesn't have the staggering amount of content other torrent communities have, but you'll certainly appreciate the focus on organization and ease of use.
Tokyo Toshokan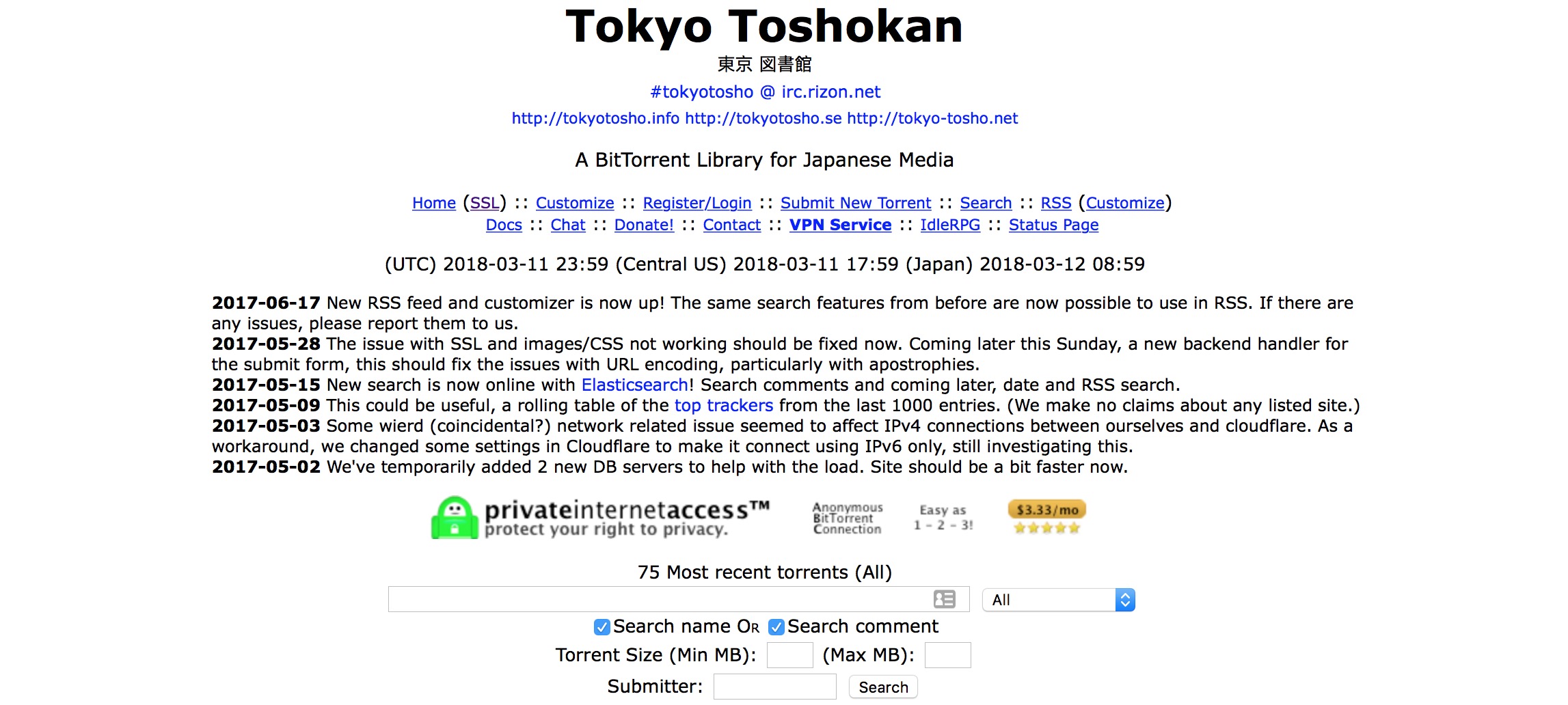 The Japanese media library Tokyo Toshokan takes the concept of minimalism to the extreme. The site ditches crazy color schemes and fancy banner images in favor of a clean, basic look that puts content first. The main page lists all the latest releases, indexing Japanese content, fansubs, games, manga, and more. You'll also stumble across a fair amount of live action dramas and music, making Tokyo Toshokan a great resource for more than just anime.
GGBases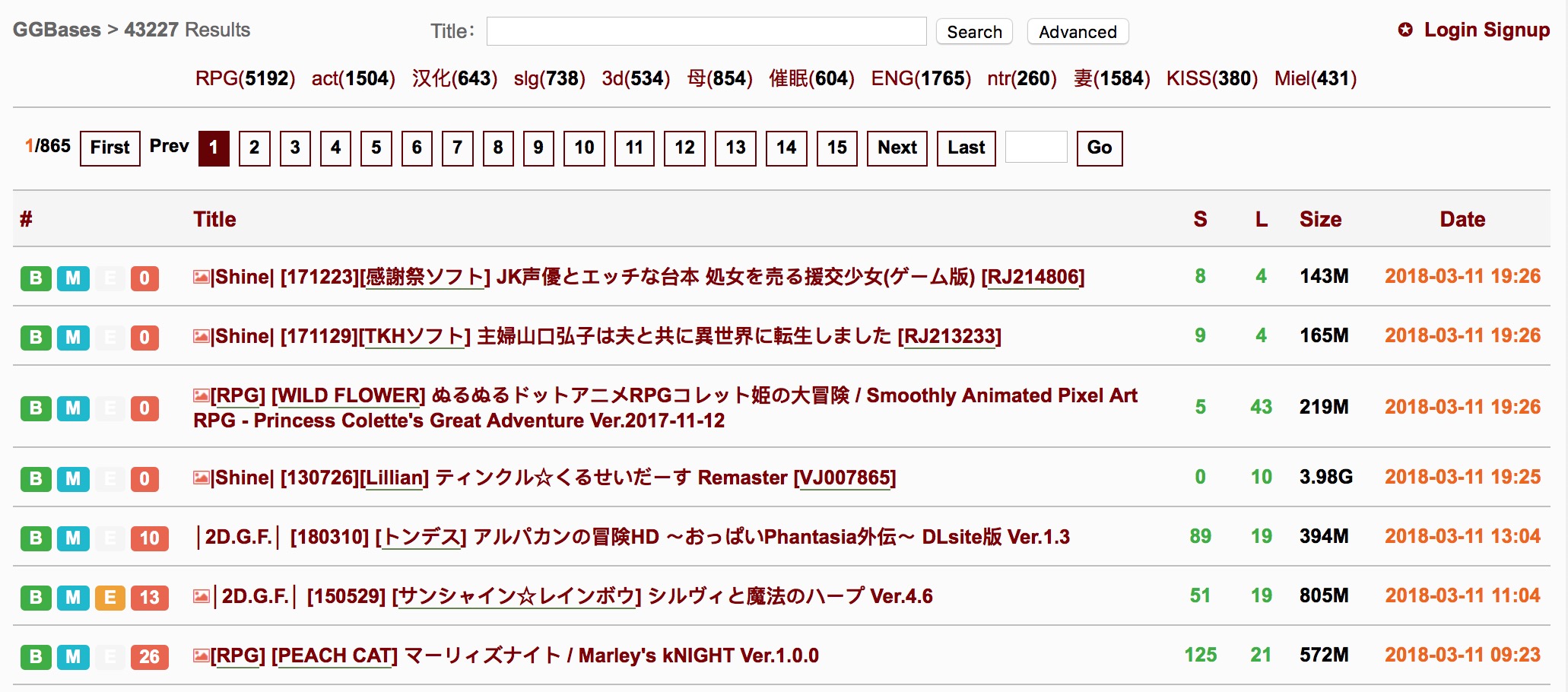 Nyaa Torrent wasn't particularly well-known for extensive amounts of visual novel content, but there was a nice selection on the site for anyone interested in the games. Most of that has a nice home on GGBases now. GGBases is a no-frills torrent site that's packed with visual novels from head to toe. It's all neatly categorized by genre and easy to browse and search from the main page. A lot of the labels are in Japanese, so you'll need working knowledge of the language to make the most out of the site. Note that there's a great deal of adult games on GGBases, so only enter if you're of legal age to view this content in your country.
AnimeBytes

The AnimeBytes community features tens of thousands of torrents centered around Japanese media, everything from anime to movies, music, and manga. Classic series are easy to find, as are select releases for still-running shows. AnimeBytes is one of the best resources for downloading entire completed series, too, which makes it easy to binge on your favorite shows. You'll also find a healthy selection of printed material and video games just in case you need a break from all the anime.
AnimeBytes is a private torrent tracker, which means you can't just visit the site and start downloading–you have to earn a membership first. For AnimeBytes this means watching tracker recruitment sites for recruitment notifications or by asking a current member for an invitation. See our guide covering the best private torrent trackers for more information.
How to Stay Safe on Torrent Sites
Anytime you dive into the world of torrents, you're putting your computer in danger. Torrent sites are notorious for packing their pages with intrusive advertising, flashing banners, even hidden bitcoin mining scripts. A VPN is an absolute necessity if you plan on downloading any content, but you should also take a few other precautions to keep yourself and your computer safe.
Use an ad-blocker – Adblockers prevent websites from loading anything distracting or damaging in your web browser. Good adblockers even stop cryptocurrency mining scripts from stealing your processing power. uBlock Origin is one of the best and works on all major browsers to keep you safe and secure.
Install a script blocker – Websites can track your activity even after you leave their main page. With Privacy Badger, however, you'll be able to surf without leaving a breadcrumb trail on every site you visit.
Don't use mobile devices – Even if you use adblockers and script killers, downloading torrents or visiting torrent sites on your smartphone isn't a good idea. Mobile devices just can't compete with the security features provided by a desktop operating system running a stable, privacy-aware browser. Whenever possible, do your torrenting from an actual computer.
Use anti-virus software – This should go without saying, but always keep your anti-virus software active and monitoring your system. Run periodic scans to make sure nothing sneaks through the shield, as well.
What's Your Favorite Nyaa Alternative?
Nyaa Torrent was such a great anime resource, it's difficult to fully replace it. Do you have any favorite sites you like to use for archived series and new releases? Public or private trackers are welcome, so share your knowledge in the comments below.