We are reader supported and may earn a commission when you buy through links on our site.
Learn more
Get Sri Lankan IP Address from Anywhere in the World
Sri Lanka enjoys relatively good Internet freedoms, and you can too by using a VPN to spoof a Sri Lankan IP address. Even if you live in a country with harsh online censorship, this method allows you to change your virtual location, and lock down the privacy of your Internet connection. We show you how to get started below.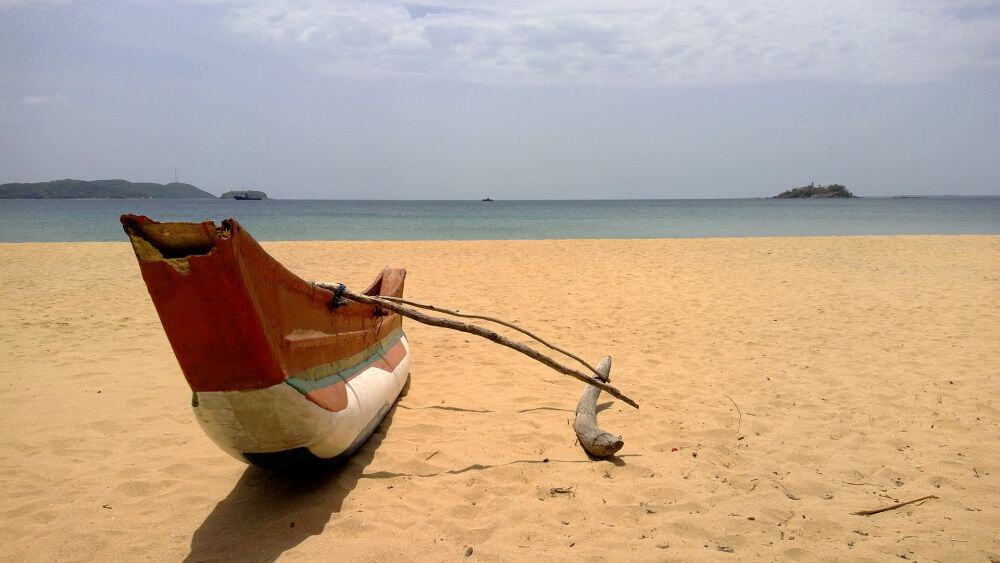 The south Asian island country of Sri Lanka is home to a bright and bustling internet infrastructure, especially when it comes to mobile devices. Users enjoy high connectivity and relatively fast speeds, all thanks to multiple competing telecoms fighting for domination in the industry.
No time to read the article? These are the two VPNs which offer Sir Lankan IPs:
ExpressVPN – Best for Sri Lankan Spoofing – ExpressVPN is one of the few providers with servers in Sri Lanka, but you couldn't ask for a better provider. Blazing fast speeds, strong fail-safes, and a great logging policy.
PureVPN – Provider with an expansive server network, strong censorship-beating capabilities, and myriad cybersecurity extras for total protection.
Despite the interconnectedness of our world, there are still some frustrating limitations put into place by digital authorities. One of these is content restriction based on IP addresses. You can't, for example, access South African content unless you have a South African IP address. This is normally a difficult feat unless you travel to the country in question, but with a good VPN, you can quickly and easily change virtual locations with a few clicks.
Looking for a Sri Lankan IP address? We've got all the details you need in our VPN guide below.
30-days money back guarantee
Getting the right VPN for spoofing into Sri Lanka
There are hundreds of amazing benefits to using a VPN, everything from preventing mass surveillance to cutting through censorship barriers. Most of these extras come from thorough data encryption and the ability to access non-local IPs, two features that create a wall of privacy and security no matter where you're connecting to or connecting from.
There's still a big question we need to answer, though: how do you know which VPN is best for getting a Sri Lankan IP address? As always, research is key, and so is building a thorough base of knowledge on what makes a VPN truly worth your time. Instead of doing all that yourself, feel free to use our selection criteria below, all of which were deployed when we tested major VPNs to create our recommendations in the next section.
Important VPN research criteria
To help you cut through the hype and find the best VPN, all you need to do is focus on the criteria below. We used the same features to narrow down our list of recommendations in the next section, ensuring you always have a secure and reliable VPN for all of your daily uses.
Best VPNs to use for Sri Lankan IP addresses
The chief limitation in finding the best VPNs for a Sri Lanka IP address is server availability. Even some of the largest and most popular services fail to offer nodes within Sri Lanka, making them almost useless for our purposes. Below are the top VPN providers that do offer connections inside the country, making them by far the best choice for Sri Lankan IP addresses.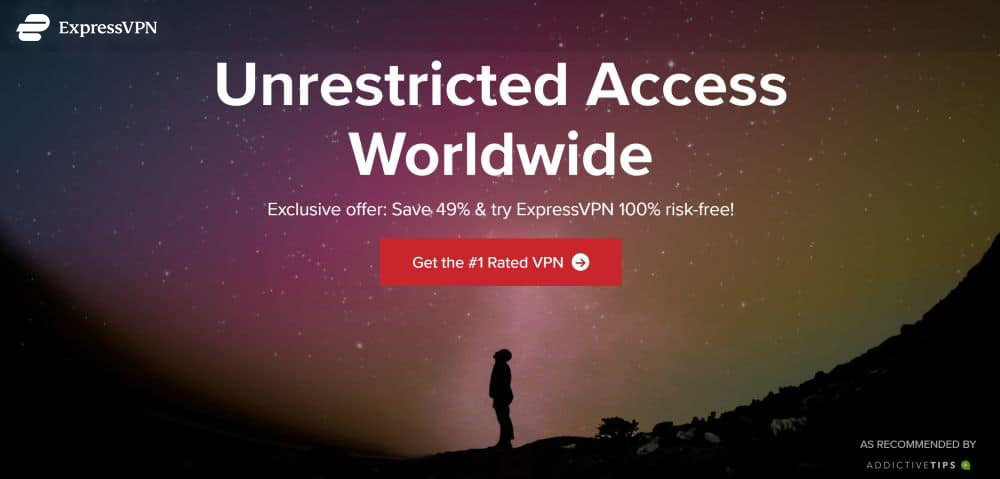 ExpressVPN is of the fastest VPNs on the market, and it offers a plethora of features to make it useful for newcomers and advanced users alike. The company delivers a wide range of privacy features to keep you safe each time you connect, including 256-bit AES encryption, a zero-logging policy, and both kill switch and DNS leak protection on its apps. ExpressVPN's server network also covers over 3,000 locations in 94 different areas, giving you plenty of options for a fast connection.
Using ExpressVPN is nice and simple, all thanks to custom software made for tons of modern platforms and devices, including Windows, Mac, Android, and iOS. Once you create an account, all you need to do is download the app, sign in, and you're set. ExpressVPN takes care of finding the fastest server to connect you to each time you turn on your device, keeping your data secure every single time you log on.
ExpressVPN is one of the few mainstream providers that has Sri Lankan IP addresses as part of its dedicated network. You'll find multiple connections in the built-in server browser, complete with most of ExpressVPN's strong encryption and privacy features.
Read our full ExpressVPN review.
Pros
Unblocks American Netflix, iPlayer, Hulu
Superfast servers (minimal speed loss)
AES-256 encryption
Strict no-logging policy
24/7 Customer Service.
Cons
Month-to-month plan has high cost.
It isn't easy finding a fast, safe, and reliable VPN to access the web. PureVPN offers all the features you need to lock down your connection and stay safe, all without sacrificing ease of use. What's more, this VPN provider has a full suite of security features that keep you safe from online threats. You'll have instant access to anti-virus protection, malware shields, app blocking functions, and DNS website filters, and more, all bundled into a single convenient package. Download the software, turn on the features you need, and you're secure. It's one of the best ways to keep your devices safe.
PureVPN provides plenty of privacy features on top of its extra security offerings. It begins with a zero-logging policy on traffic and continues with an automatic kill switch, 256-bit AES encryption on all data, and DNS leak protection. And with PureVPN's self-owned network of 2,000 servers in 140 different countries, you're guaranteed a fast connection at all times, as well.
Read our full PureVPN review.
How to activate a Sri Lankan IP address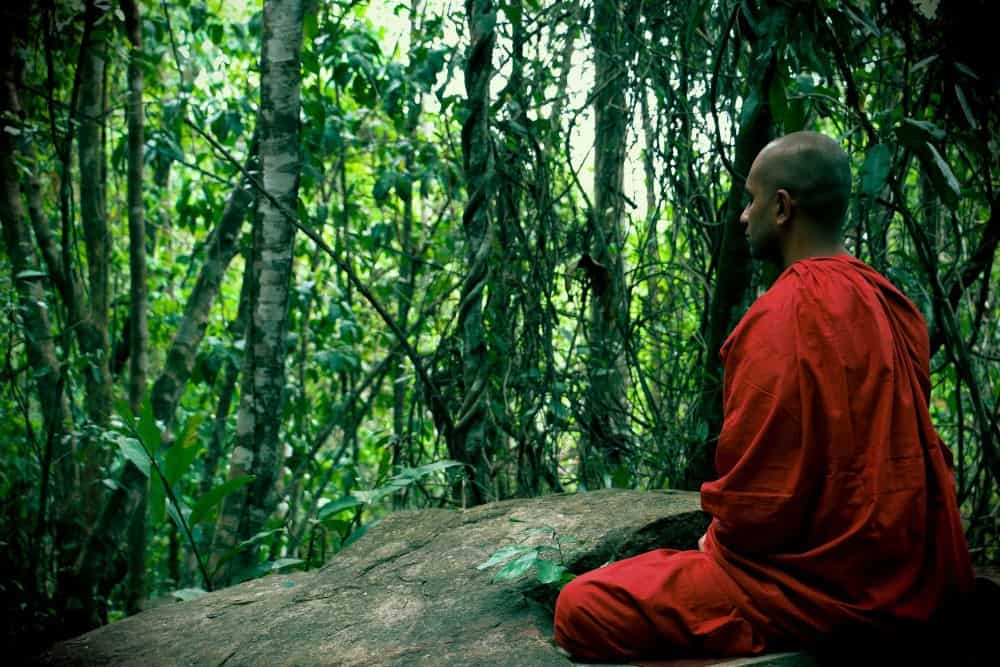 After you've researched and chosen a VPN, it's time to sit back and enjoy the experience. Using a VPN to get an IP address from Sri Lanka only takes a few minutes of your time. Follow our guide below to get started right away.
First, open a web browser on your PC and sign into your VPN account. Download the app for your operating system or device (Windows, Mac, iOS, and so on). Note that you may be redirected to a mobile apps marketplace if you're installing the VPN on an Android or iPhone. This is perfectly safe, just make sure you follow the instructions listed on your VPN installation page.
Install and launch the VPN software and sign in using your account credentials. Most apps will automatically connect to the fastest server as soon as you open the app. In order to get a Sri Lankan IP address, we'll need to switch servers to one located inside the country. Open the server browser and look through the locations until you find Sri Lanka. Choose a node and click to connect. Once the VPN resolves the connection, you'll be online and safe.
Now we'll need to test the connection to make sure the IP address we selected is actually active. Sometimes when there's an error in the installation process you may have a small IP address leak. To make sure this isn't the case, it's time for an online IP leak test. While your VPN is active and connected to an Sri Lankan server, open your web browser and visit ipleak.net. The page will automatically run an IP address lookup. When it's done, you will see a box near the top that says Your IP addresses. Just below it should show Sri Lanka as your country of origin, meaning everything is connected and works just fine.
Benefits of getting a Sri Lankan IP address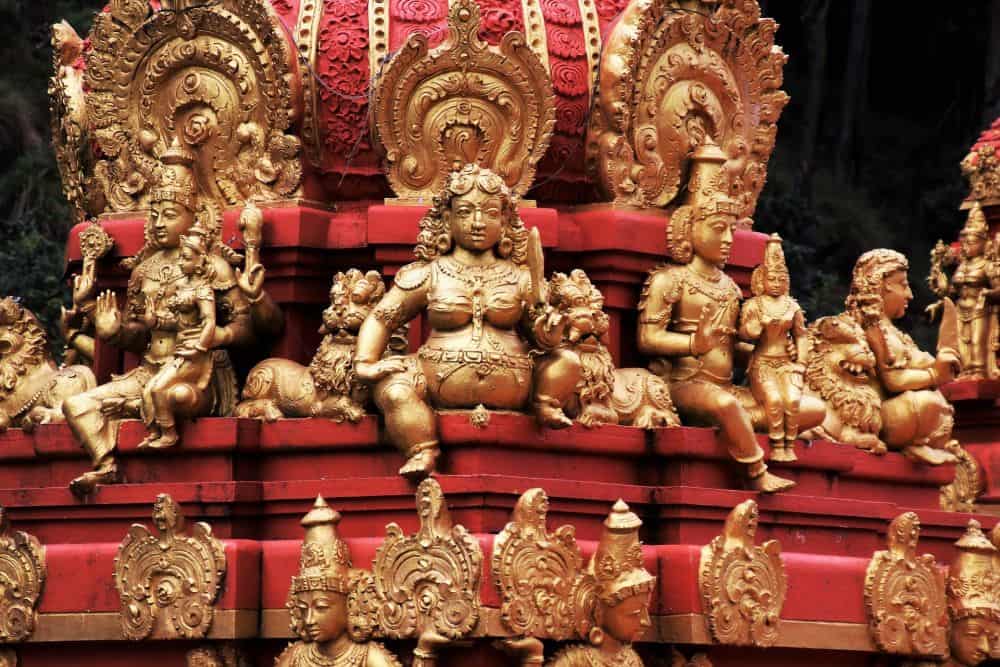 What all can you do with a Sri Lankan IP address? More than you might think, actually. Below are just a few of our favorite benefits to using a VPN for a Sri Lankan IP.
VPNs vs IP addresses
You don't need to be in Sri Lanka to get a Sri Lankan IP address. In fact, that's one of the best benefits of using a VPN: you can appear as if you're from anywhere in the world without having to leave your couch. If you want to access content only available in Sri Lanka, though, you'll need an IP from the area. Unless you're willing to take a flight, the best way to do that is with a VPN.
It's important to remember that even if you live in Sri Lanka, you'll want to use a VPN to protect your data. It's advantageous in this case, too, to use a Sri Lankan IP address, as this allows you to safely access content from home without worrying about your online privacy.
Watch videos from Sri Lanka
Services like Hulu, Netflix, BBC iPlayer, and YouTube are required to restrict content based on each user's country of origin. If you sign in using an IP address from the Netherlands, for example, you'll be shown Dutch content. This can be frustrating if you travel frequently, or if you just want to watch a movie that isn't available in your country.
VPNs can bypass this restriction by employing both encryption and virtual IP addresses. The combination protects your identity and makes it appear as if you're located elsewhere, allowing you to switch from country to country and access the videos you want. Simply sign in and connect to a Sri Lankan server, then you have instant access to videos from that country. See, that was easy, wasn't it?
Bypass censorship blocks
Sri Lanka has struggled with its online and personal freedoms in recent decades. While we didn't mention it as one of the worst countries for internet freedoms in the world, it Reporters without Borders said it ranks 158 out of 178 in terms of journalistic freedoms. This means censorship happens on a regular basis, and if the current state of things is any indication, the censorship could get worse in the future.
An open and free internet is important for the exchange of information, especially in areas where governments and ISPs censor online content or block sites like Facebook, Twitter, Google, and Wikipedia. If you cross a border into one of these censorship-heavy countries, you'll be subjected to the same rules as the local citizens, which can be extremely annoying.
A VPN can help you break through these firewalls and access the open web. The encryption provided by a VPN makes it impossible to tell what you're downloading or streaming, preventing firewalls from blocking your access. By changing virtual IP addresses to a country like Sri Lanka, you can appear as if you're from a new location.
Access secure accounts from Sri Lanka
If you have a bank account, credit card, or other service based in Sri Lanka, you might find your connection blocked if you try accessing from another country. This is a simple security measure designed to prevent fraud, but boy can it be a pain when you're traveling overseas. Fortunately, VPNs can quickly remedy this by allowing you to change your IP address, fooling the service into thinking you're in a different location.
Conclusion
Getting an Sri Lankan IP address isn't as tough as you might have thought, is it? With the right VPN and a few minutes of setup time, you can change your virtual location to Sri Lanka, or anywhere else in the world. Use this to access content from across the globe, to stay safe while you surf, or to break through censorship firewalls with ease.
What's the first thing you want to do with your Sri Lankan IP address? Got a favorite show you want to watch from the island country? Let us know in the comments section below.