We are reader supported and may earn a commission when you buy through links on our site.
Learn more
How to Watch U.S. Amazon Prime Video from Anywhere by Changing Regions
Amazon has made it deliberately difficult to change your Prime Video account region, but you can still do it by using a VPN to spoof your location online. If it sounds complicated, don't worry–it only takes a few minutes to get set up, and brings a ton of cybersecurity benefits along with it, to boot. Learn more below.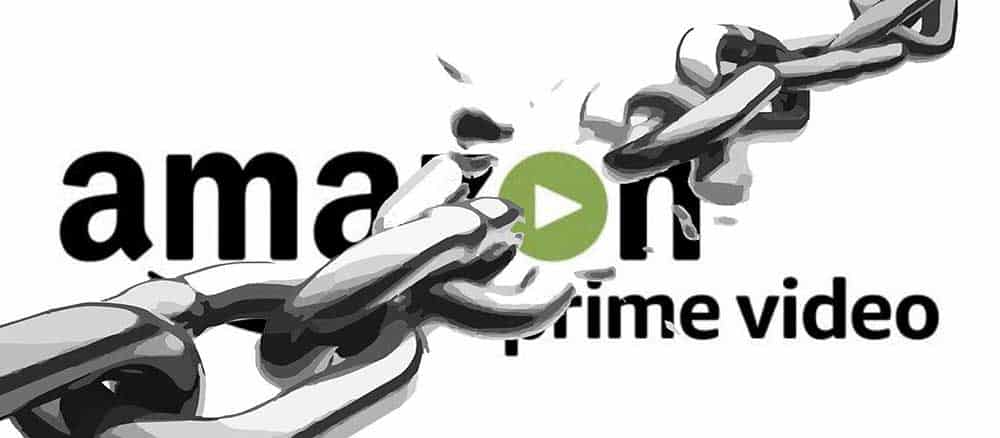 Amazon Prime revolutionized online subscriptions by including a ton of useful features for users. For starters, anyone ordering from Amazon got free shipping on everything, which could be a massive money saving investment. There's also Amazon Prime Video, a movie and TV show streaming and rental service that's similar to Netflix and Hulu. Just like the other big streaming services, however, Amazon Prime Video restricts content availability based on user location. Normally, you can't change your region without physically flying to another country. So if you're in the U.S., you'll only see shows authorized for streaming in the U.S. This can be frustrating for regions where content is severely limited.
Short on time? Here are the best VPNs for unblocking the US Amazon Prime Video catalogue abroad:
NordVPN – Best for Prime Video – NordVPN operates more US servers than most providers have in total, spoiling you for choice in selecting one that works to unblock Amazon Prime Video anywhere in the world.
Surfshark – A scrappy upstart VPN that "just works" to securely unblock streaming sites. Affordable.
ExpressVPN – One of the fastest providers on the market, with rotating IPs that don't appear on VPN blacklists.
CyberGhost – More servers than any other. Only requires you to click "unblock streaming" and you're good to go.
PrivateVPN – Embodies "quality over quantity". Owns their own network, offers flexible encryption.
PureVPN – Extremely versatile provider that can punch through the toughest government censorship.
Fortunately, with the right VPN you can break through these geo-restriction barriers and watch the fully stocked U.S. Amazon Prime Video catalogue from anywhere in the world. Today, we'll show you what makes a great VPN provider, offer some of our favorite recommendations, then get you started changing your region with a VPN to access geo-blocked content.
30-days money back guarantee
Pretend to be in another country online with a VPN
Virtual private networks are powerful and important tools. A standard unsecured Internet connection sends out all kinds of private data, everything from the websites you visit to the videos you stream and even your physical location. It's surprisingly easy for hackers and ISPs to collect this information, meaning your privacy simply doesn't exist.
A VPN can easily protect you from these threats, including Fire Stick and Fire TV users. VPNs encrypt each packet of data that leaves your device, making it unreadable to outside eyes. You can surf and stream without worry, even on smartphones, tablets, and Fire TV Sticks. All you have to do is find the right VPN and you're good to go.
Getting the best VPN for virtual locations
Some VPNs are faster than others, and some offer better privacy features. Which should you use for changing regions and watching Amazon Prime U.S. from anywhere? We ranked the top providers using the criteria below to come up with the best recommendations, all of which are listed in the next section.
Best VPNs to unblock Amazon Prime Video anywhere in the world
We compared the top VPNs on the market to find out which ones performed the best with Amazon Prime Video. The results are listed below, each of which is perfect for changing regions and watching videos from the U.S. from anywhere in the world.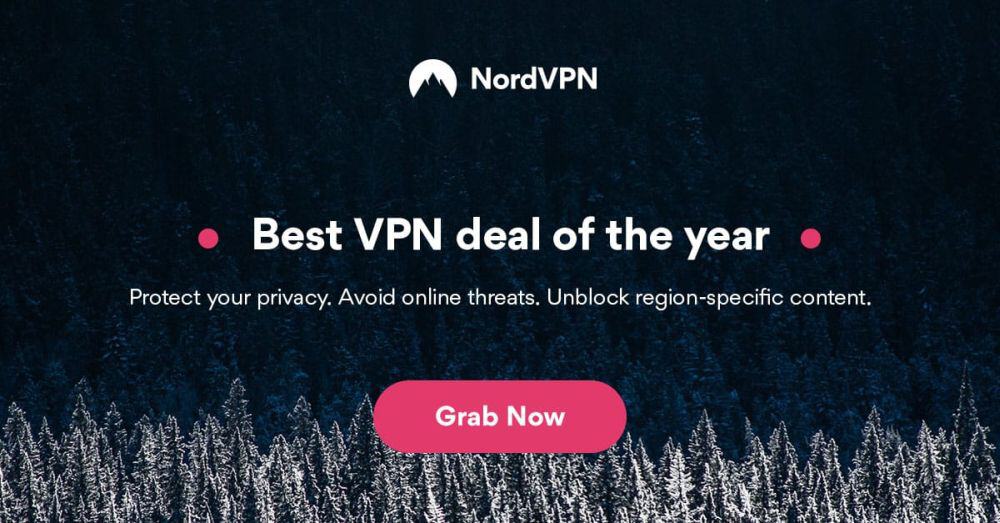 NordVPN is the best overall VPN service that runs a fast network of servers that spans the entire globe. Joining gets you unlimited access to over 5,500 servers in 58 countries, including hundreds in the U.S., all available without a single restriction. This massive amount of variety delivers great speeds no matter where you connect from, ensuring you always have a fast connection streaming, downloading, or surfing. This network also allows NordVPN to offer unique privacy features like double encryption, protection from DDoS attacks, and onion routing over VPN.
NordVPN's software package comes with everything you need to stay safe online. This includes 256-bit AES encryption, DNS leak protection, an automatic kill switch, and a zero-logging policy that covers time stamps, DNS requests, IP addresses, and traffic. It's extremely easy to set up and use on all of your devices, too, as the VPN supports PC, Mac, Linux, iOS, Android, and other platforms. When you need fast and reliable online protection to stream from Amazon Prime Video, Netflix, Hulu, or YouTube TV, go with NordVPN.
Read our full NordVPN review.
Pros
SPECIAL OFFER: 2-yr plan (68% off - link below)
Fast and stable connections
256-bit AES encryption with perfect forward secrecy
"Double" data protection
Customer Service (24/7 Chat).
Cons
Can't specify City or Province in App.

Surfshark is practically built for unblocking streaming sites. It offers a massive network numbering 3200+ servers in 65 countries, with more than enough nodes in the US to let you spoof a local IP and sneak past most geoblocks. This is even true for Amazon Prime Video, which is famous for its VPN blocks.
Indeed, Surfshark seems to magically "just work" to unblock streaming giants like Netflix and Prime Video. The secret is NSA-grade 256-AES-GCM encryption, backed by their special Camouflage obfuscation method. Encryption scrambles your signal to make it indecipherable, while obfuscation disguises it to look like normal traffic that VPN blockers will let right through.
Surfshark's RAM-only network is quite responsive, and allows for buffer-free streams in HD. Best of all, Surfshark guarantees your anonymity with a strict no-logging policy.
Pros
Bypass government censorship with NoBorders mode
Unlimited server switching
Clean, dead-simple app interface makes constant security a no-brainer
Zero logging policy ensures your activity can't be used against you
24/7 live chat ensures maximum uptime.
Cons
Growing network doesn't have same coverage as more mature VPNs
New-kid-on-the-block status may not instill same trust as larger providers.
Read our full Surfshark review.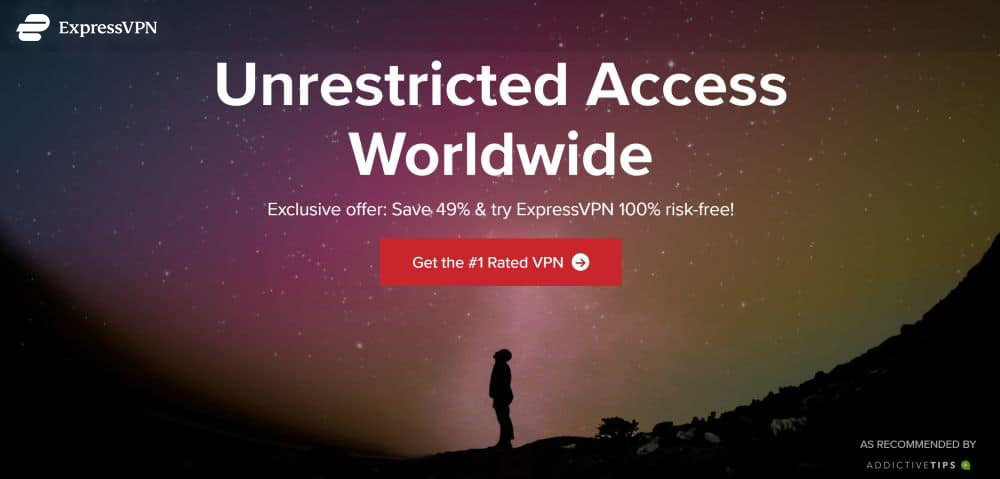 ExpressVPN is one of the fastest VPNs on the market, making it an ideal choice for all of your online streaming needs, including Amazon Prime Video. Using ExpressVPN, anyone can log in and enjoy unlimited bandwidth and an anonymous internet connection with just a few clicks. ExpressVPN also runs on most major device platforms (PC, Mac, iPhone, Android, Fire TV, etc). All it takes to enjoy a fast and safe connection is to download a single intuitive app, ExpressVPN will take care of the rest!
ExpressVPN offers a ton of useful features so you can safely enjoy your TV and movie streams. Data is always secured with tough military-grade 256-bit AES encryption and backed by a strict zero-logging policy on all traffic, DNS requests, and IP addresses. Information stays protected by an automatic kill switch and DNS leak prevention features, as well. All of these work together alongside ExpressVPN's huge network of over 3,000 servers in 94 different countries to give you a fast and secure connection anywhere in the world.
Read our full ExpressVPN review.
Pros
Unblocking Netflix USA, iPlayer, Amazon Prime
Superfast servers (minimal speed loss)
AES-256 encryption
No logs for personal data
Great customer service via chat.
Cons
Expensive month-to-month plan.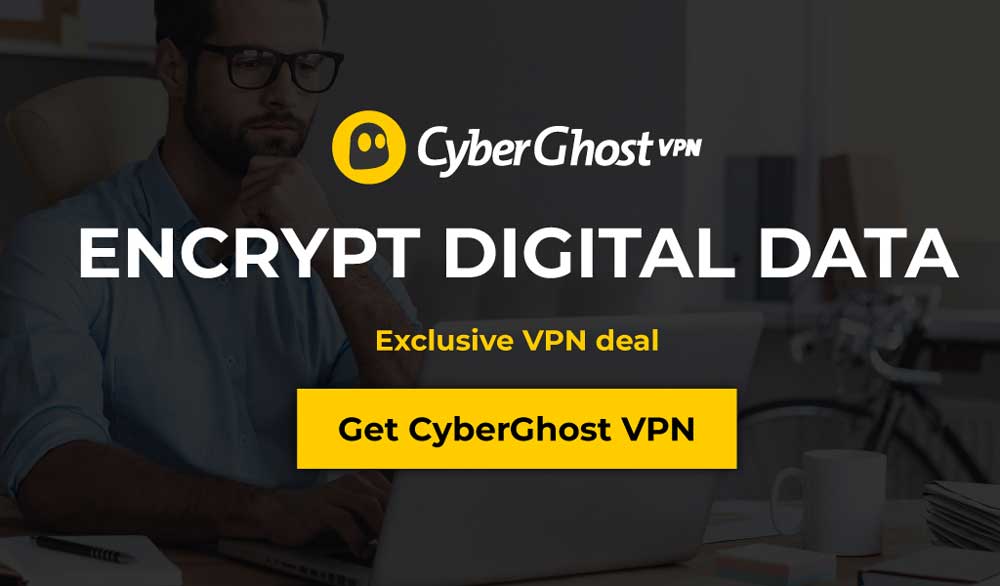 CyberGhost delivers a fast, easy to use, and extremely secure VPN experience any one can get set up and running in a matter of seconds. It also works on nearly every device imaginable, from iPhones and iPads to Android devices, PCs and Macs. As soon as you sign up you'll be able to access CyberGhost's expansive network of over 5,500 servers in 80 countries, all with unlimited data and no restrictions on streaming speeds.
CyberGhost's privacy features keep users safe with strong 256-bit AES encryption on all data, a zero-logging policy on traffic, time stamps, and IP addresses, and both DNS leak protection and an automatic kill switch. These features hide your identity whenever you go online, allowing you to connect with fully encrypted data and an anonymous IP address no matter where you live. There's no easier way to unblock streams or to enhance your privacy online!
Read our full CyberGhost review.
Pros
SPECIAL OFFER: 79%OFF
Peer-to-peer (P2P) torrenting allowed
Robust encryption standards
Zero logs and good privacy features
45-day no-quibble money back guarantee.
Cons
WebRTC IPv6 leak in macOS
Sometimes experiencing average speeds.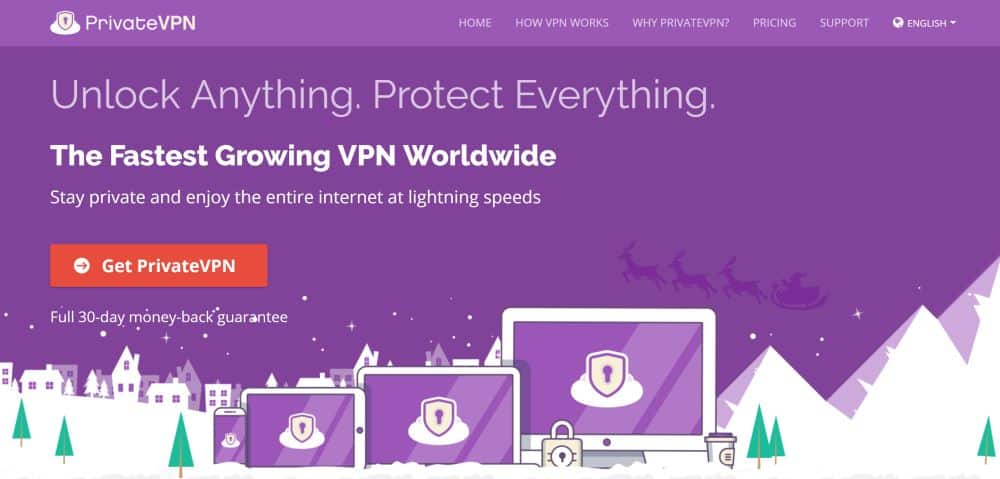 PrivateVPN is a fast, safe, and strong VPN that helps you stay secure while enjoying an open internet anywhere in the world. With PrivateVPN you can surf and stream with complete anonymity. Use it on PC, iOS, Android, Mac, Fire TV, and plenty of other platforms, all thanks to the company's lightweight and easy to use software. PrivateVPN lets you sign on and connect to the fastest server with just a single click, opening up a world of video options.
PrivateVPN operates a small but reliable network of about 150 servers in 60+ countries. Your identity and personal data is locked down with 256-bit AES encryption to keep your connection safe, and an automatic kill switch and DNS leak protection along with a zero logging policy on all traffic ensure your privacy is never at risk. PrivateVPN is the perfect solution for watching Netflix or Amazon Prime Video abroad.
Read our full PrivateVPN review.
PureVPN goes a few steps further than most VPNs. The service provides all the features you would expect from a popular VPN, everything from an automatic kill switch to 256-bit AES encryption, DNS leak protection, and a zero-logging policy. With PureVPN, though, you also get a host of other features that help keep you safe online. How does anti-virus protection, malware shields, app blocking, and DNS level website filtering sound? All of that is baked into PureVPN's custom software, and they're extraordinarily easy to use, too.
PureVPN does a stellar job keeping your data safe while using Amazon Prime Video on any platform. It works well on PC, Mac, Linux, iOS, and Android, along with Fire Stick and Fire TV devices, too, all thanks to the software's lightweight design and easy installation process. You also get access to over 2,000+ servers in 140 different countries for the ultimate in streaming speeds, which includes dozens of locations in the U.S.
Read our full PureVPN review.
Use a VPN to change regions and unblock Amazon Prime U.S.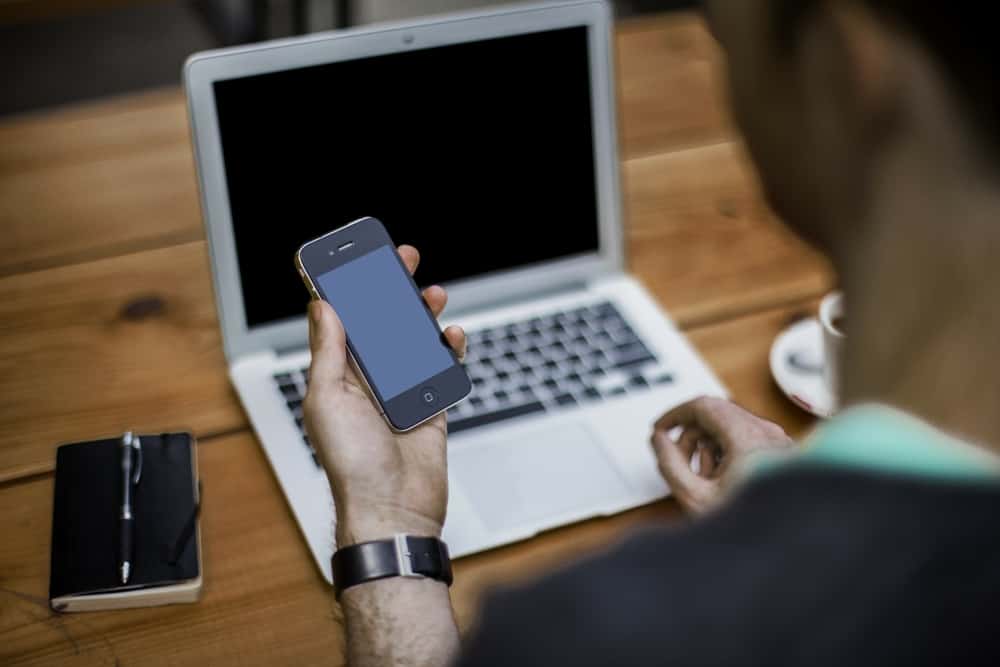 Once you've found the right VPN, you can quickly and easily access Amazon Prime Video, even if you're located elsewhere in the world. Here's a full guide on how to do it!
Step 1 – Install the VPN
VPN apps are made to be as easy to use as possible, which includes fast one-click installation on most devices. You can usually get the official software and install it directly from the VPN site itself. All you have to do is follow the steps below and your VPN will be ready to go.
In a PC web browser, sign into your VPN account.
Look for a downloads section in your account pages.
Select the app for your device and download it. You may be redirected to a mobile marketplace to install apps for iOS or Android, which is fine.
Install the app on your device and launch it.
Log into your VPN software using your credentials.
After signing in, your VPN app should automatically connect to the fastest server.
Minimize the VPN app or simply let it run in the background. It will now keep you safe and secure while you browse the internet.
Step 2 – Connect to a U.S. server
Now that your VPN is running, you'll need to make a quick change to switch regions and watch Amazon Prime Video from the U.S.
Open your VPN app and look for a Server Browser.
Choose a fast server located inside the United States. Whichever one is physically closer to your location will likely be better.
Click and connect to the server. Give your VPN a few moments to resolve the connection.
Minimize the VPN app and let it run in the background.
Step 3 – Verify your IP
Before you try streaming Prime Video, it's a good idea to take a few seconds to verify that the VPN is working correctly. This is called an IP address leak test. It only requires a moment of your time, but it can be crucial for establishing that your VPN is working correctly.
Follow the steps above and connect to a U.S. server.
Launch a web browser on the same device you're running your VPN
Go to ipleak.net
Wait for the page to load and automatically run an IP address lookup.
Note at the box at the top of the page beneath Your IP addresses.
Does the box show the United States, not the country you're in? If so, your VPN is ready to go!
If you didn't see the country you were supposed to, you may need to check with your VPN provider to resolve an IP leak error.
Step 4 – Join Amazon Prime and enjoy!
All the hard work is done, now you're ready to get Amazon Prime U.S. up and running so you can stream some videos.
Make sure your VPN is active, running in the background, and connected to a U.S. server.
Visit the Amazon Prime Video website.
Create or sign into your Amazon account.
If you don't have Amazon Prime, sign up right away.
As soon as your Prime account is ready, you can reload the Video page, choose a movie or TV show and start streaming.
Note that if you want to watch on a mobile or streaming device, search the app store for Amazon Prime Video, which is necessary for some hardware.
Conclusion
Amazon Prime's video service is one of the best ways to stream movies, especially if you're in the U.S. where the selection of free content is much higher. Traveling abroad or located outside of the U.S.? With the right VPN, that won't be much a problem anymore.
Got any tips or tricks for getting the most out of Amazon Prime U.S.? Share your advice in the comments section below!