We are reader supported and may earn a commission when you buy through links on our site.
Learn more
Unblock Websites on a Mac with a VPN
Website blocks are a drag, and there's usually not much your Mac computer can do about them. However, by installing a compatible VPN app, you can bypass censorship to regain access to restricted content, no matter where you go in the world. Today, we review the top VPN providers optimized for Macs to unblock websites.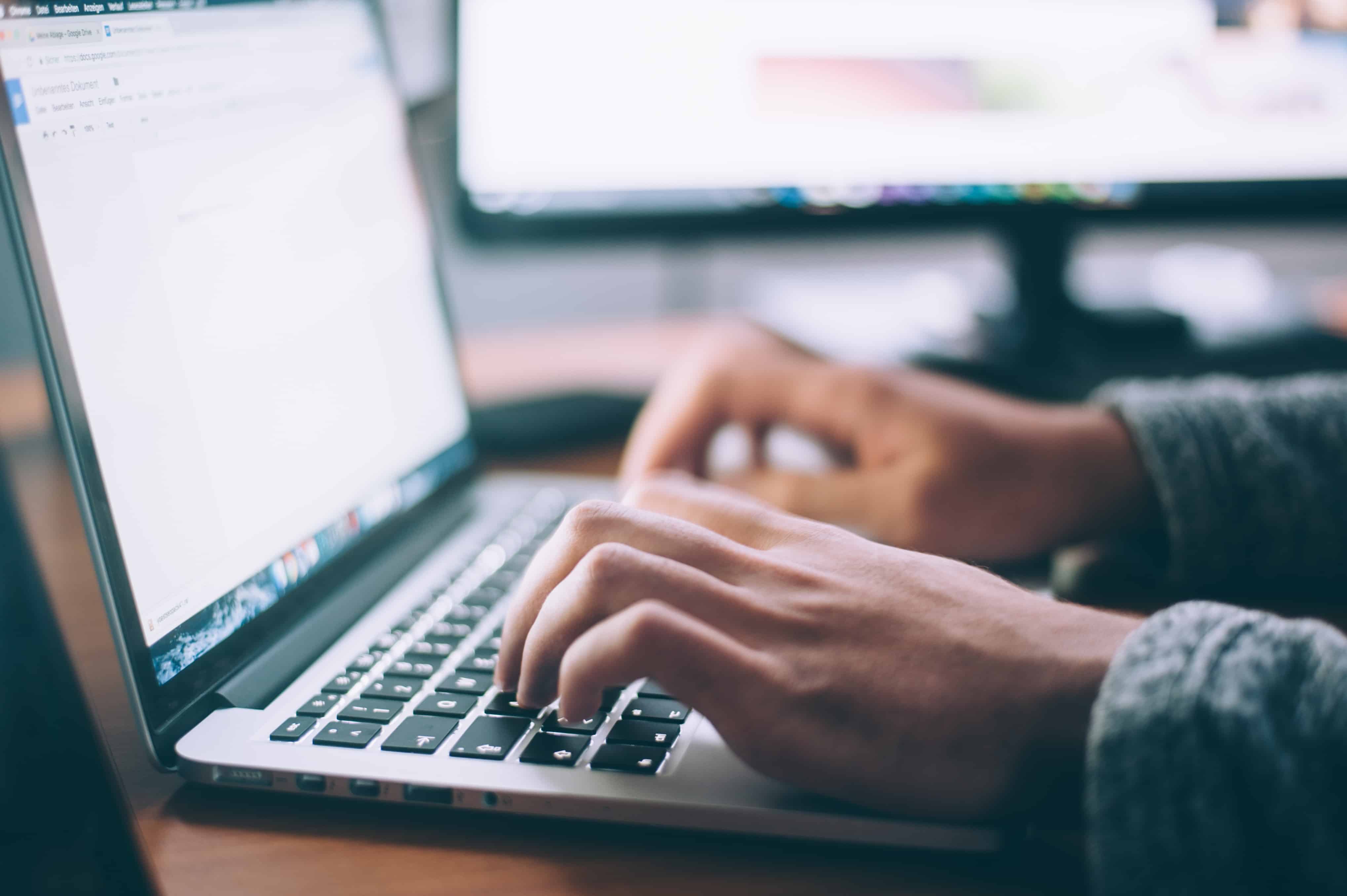 Whether you want to bypass regional blocks or access wider ranges of content on your Mac, accessing blocked websites can seem challenging. For example, if you are considering unblocking Facebook from China, at this point it probably seems like a hopeless mission. Here is the good news – a good VPN service will not only help you bypass almost all regional blocks, but keep your identity and data secure as long as you are connected.
Boost the capabilities of your Mac and unblock any website with these VPNs:
NordVPN – Best Mac VPN – NordVPN is the ultimate site unblocker, enabling ready access to tens of thousands of spoofable IP addresses around the world. Connect your Mac to this trusted network via the unbreakable NordLynx encryption protocol.
Surfshark – A new VPN giving industry veterans a run for their money, with some of the most advanced privacy provisions we've seen.
ExpressVPN – "Just works" to unblock sites like Netflix, Hulu, BBC iPlayer, and more. Blazing-fast network speeds.
CyberGhost – A solid all-rounder with a newbie-friendly interface. Simply select "unblock basic websites" and you're ready to go.
PrivateVPN – Owns its entire server network, engendering trust via transparency over how your data is handled.
PureVPN – Absolutely massive network spanning more than spoofable 140 countries.
Depending on what blocked websites you are looking to access, your choice of VPN provider may vary. Keep in mind, however, that a VPN that will allow you to access blocked websites will not only be fast, but will employ some of the strongest security features on the market. In this article, we will discuss how to choose the best VPN provider for a Mac, give you our top provider recommendations, and explain how a VPN will attend to almost all of your Internet needs.
30-days money back guarantee
What makes a great VPN?
Even with a Mac, unblocking banned or restricted websites isn't always straightforward. From nationwide censorship to ISP blocks and firewalls, there could be many reasons why a website has limited access or is blocked altogether. The good news is that a VPN is a multifunctional tool that helps bypass these blocks, no matter the reason. However, it's important to know what you are looking for in a VPN service prior to choosing a provider. Below, we've listed the most important features to look out for in a VPN.
Strongest VPNs to unblock websites on Mac
Now that you are familiar with the criteria of choosing the best VPN for your Internet needs, take a look at our top VPN recommendations for accessing blocked websites on a Mac.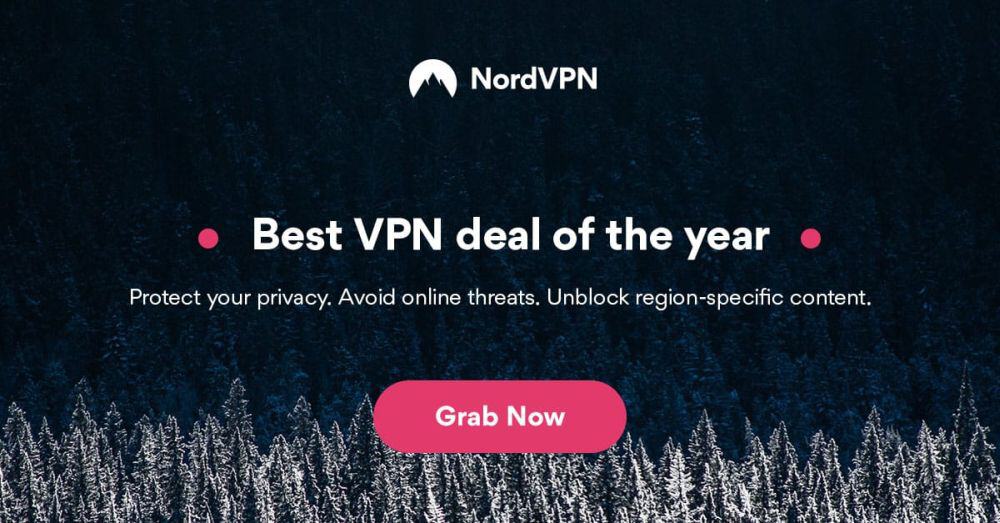 NordVPN is our top choice for Mac due to its focus on security, advanced features, and unlocking regional content. With over 5,500 servers in 58 countries, NordVPN has one of the biggest server networks in the industry, and is consistently growing at breakneck speed. The provider also has no restrictions on bandwidth, which means you will never experience delays in your connection. For advanced users, NordVPN offers several case-specific speciality servers. These include Onion over VPN, which ensures complete anonymity on the Onion network, as well as 'Obfuscated servers', which hides the fact that you are connected to a VPN.
NordVPN's security is as impressive as its connection speed. The service uses 256-bit AES encryption, which means that it would take the world's strongest supercomputer millions of years to make sense of the data. Therefore, it is safe to say that NordVPN provides the ultimate security for its users. NordVPN also has one of the most complete no-logging policies you'll find anywhere; it ensures that no logs – from traffic to timestamps – are stored at any point. NordVPN employs an automatic kill switch, which protects you from ever using an unencrypted connection without realizing. NordVPN allows you to connect up to six devices at once and is available on Mac OS, iOS, and many others.
Read our full NordVPN review.
Pros
Servers optimized for unblocking Netflix
5,400+ servers globally
No IP/DNS leaks found
Strict zero logs policy on both traffic and metadata
24/7 Customer Service.
Cons
Refund processing can take up to 30 days.

Surfshark could have easily topped this list. It offers sleek Mac apps that feel like Apple-native software, packing incredible site-unblocking capabilities into an affordable package. However, it was only released in 2019, and we'd like to see how the service matures before we give it top-billing. After all, trust is the main component of any good privacy solution.
But to Surfshark's credit, they are giving it all they've got, doing away with consumer-unfriendly practices like limited the number of devices you can protect with one subscription; slashing monthly fees; and offering all the latest privacy provisions. They've rapidly built a network covering more than 3200 servers in 65 countries, connecting via the unbreakable 256-AES-GCM encryption protocol, and guaranteeing your privacy with an independently audited no-logging policy.
Surfshark gets past the toughest geoblocks, including the infamous Netflix proxy error, with ease. Thanks to automatic obfuscation and built-in smart DNS functionality, there's no site you can't access.
Pros
Reliably unblocks Netflix US, UK, Japan, and more
Multi-hop connections readily available
IP, DNS and WebRTC leak protection plus kill switch
VPN home jurisdiction in British Virgin Islands is ideal for privacy
Get help any time of day via email, phone, or live chat.
Cons
Growing network doesn't have same coverage as more mature VPNs
Apps don't allow for much manual fiddling for power users.
Read our full Surfshark review.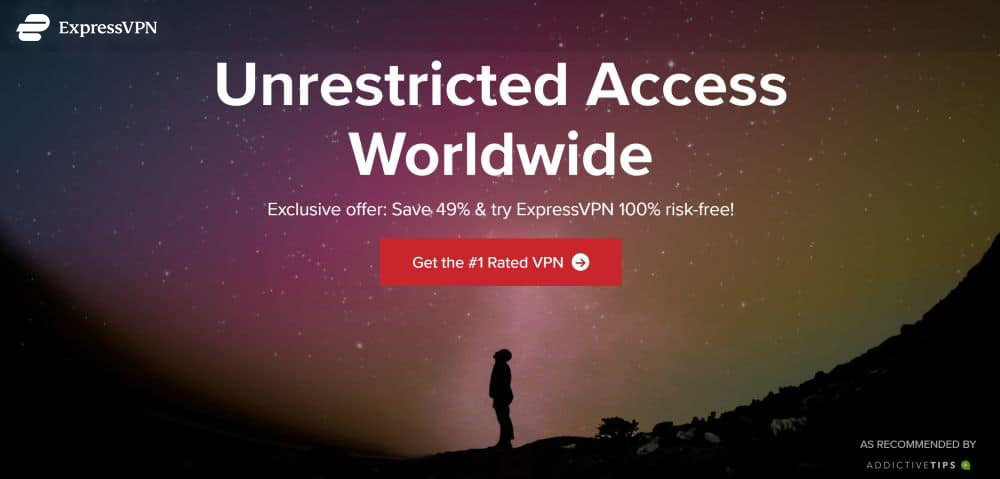 ExpressVPN carefully balances both security and speed. By using 256-bit AES encryption, the provider keeps all your data protected at all times, from your email address to your browsing history. Encryption protocols include OpenVPN's UDP and TCP, which seamlessly combine speed and security, as well as SSTP, which helps overcome even the harshest censorship blocks. ExpressVPN employs a solid no-logging policy on traffic, DNS requests, and even IP addresses. Should you ever get disconnected, ExpressVPN has it covered, too. An automatic kill switch will immediately shut down your entire Internet in order to prevent your data from being unencrypted.
True to its name, ExpressVPN is one of the fastest services on the market. With 3,000+ proxy servers across 94 countries, you have a wide array of connection options, both in terms of speed and location. ExpressVPN places no limits on bandwidth, allowing you to stream and download content as well as access blocked websites for as long as you want. Furthermore, the provider employs no speed caps or throttling, which means you will not experience any buffering issues. ExpressVPN is available on Mac, as well as iPhone, iPad and Safari as a browser extension.
Read our full ExpressVPN review.
Pros
SPECIAL OFFER: 3 months free (49% off - link below)
Fast serves with minimal speed loss
OpenVPN, IPSec & IKEv2 Encryption
No logging policy well enforced
Great customer service via chat.
Cons
Power-users configuration options.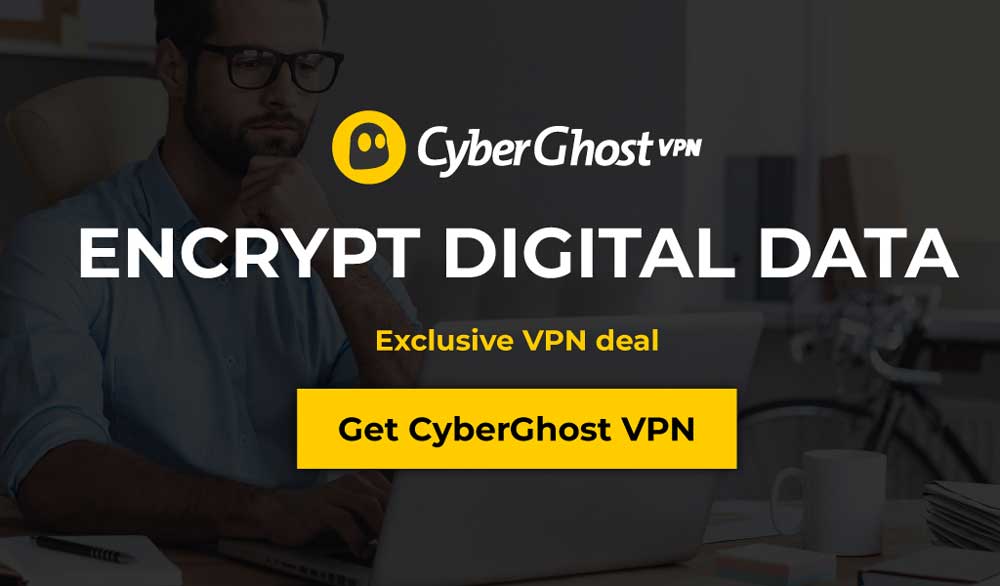 CyberGhost's app is ideal for beginners as it is for advanced users. The user interface is simplistic, colorful, and very easy to use despite the service's advanced features. Instead of manually setting up the VPN, you can choose from six different configuration profiles depending on your needs. The intuitive software then automatically applies the best VPN settings for said case. These profiles include "surf anonymously", "unblock streaming", and "unblock basic websites". The profiles can then be customized even further with simple toggles, which exchange some features for others. These toggles include "block ads", "block online tracking" and "extra speed". You can even get your hands dirty and switch servers manually, choosing from over 5,500 servers in 80 countries.
CyberGhost also offers a wide range of security features that allows Mac users to access blocked or restricted websites. With 256-bit AES encryption, you can be certain that not only will you be able to bypass even the harshest censorship, but keep your data and identity safe as long as you are connected. CyberGhost also has one of the most immaculate no-logging policies, which means that it logs almost nothing at all, not even your email address. Furthermore, for Mac users, there is an additional kill switch, connection guard, and online tracking blocker, all of which prevents you from being monitored or identified online.
Read our full CyberGhost review.
Pros
SPECIAL OFFER: 79%OFF
3,600+ servers in 55+ countries
No leaks detected
Private: Strong no logs policy
45-day no-quibble money back guarantee.
Cons
Some streaming sites cannot be unblocked.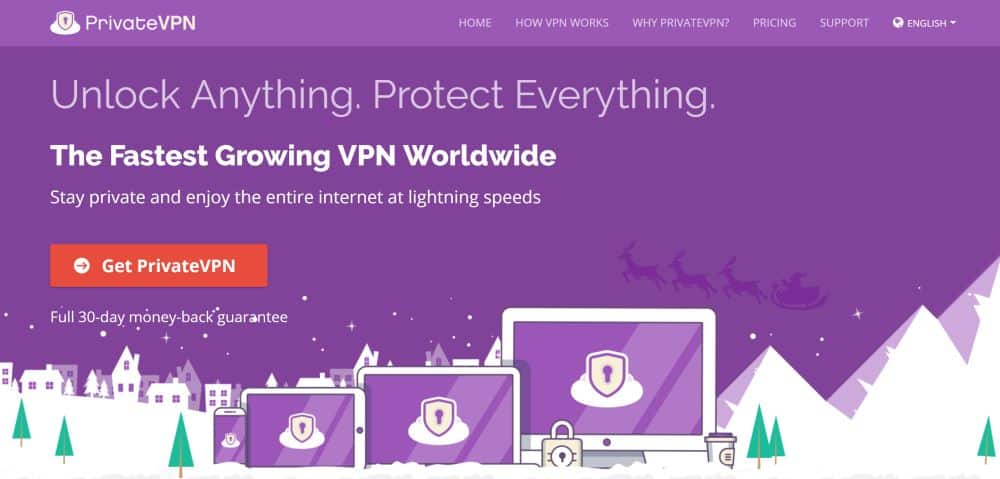 PrivateVPN is considered to be one of the best-rounded VPN providers on the market. With around 150 servers in 60+ countries, PrivateVPN's network may not be as large as others, but it offers plenty of connection options for overcoming regional blocks. Furthermore, the service comes with unlimited bandwidth, unlimited speed, and even more importantly, unlimited server switches. This means that not only do you have no restrictions on how much you browse, but you can switch IP addresses as much as you want, allowing you to unblock even more otherwise-inaccessible content.
PrivateVPN lives up to its name by providing its users with ultimate security. With 2048-bit encryption with AES-256, your data will always be secure online. Furthermore, the zero-logging policy on all traffic will ensure that none of your data is being stored and can, therefore, get into the wrong hands. PureVPN also has DNS leak protection and an automatic kill switch as a default feature for all of its subscriptions, protecting you from a faulty or interrupted connection.
Read our full PrivateVPN review.
PureVPN's service has more to offer than simple VPN security and privacy. If your goal is to access blocked websites on your Mac, you'll be happy to hear that PureVPN offers a range of features dedicated for providing users with complete online invisibility. The IP address masking tool will protect your real IP from being tracked, and you will be able to browse and stream in ultimate privacy. The 'anonymous browsing' feature also ensures that you can get any available IP address from a location of your choice, but remain completely anonymous. Other features that will enable you to securely unblock websites include a built-in virus protection, as well as DNS leak protection, which prevents you from exposing our online data.
PureVPN is also one of the best services for bypassing regional blocks. With 2,000+ servers in 140 countries, PureVPN allows you to get an IP address from practically any location in the world. This means you can overcome censorship blocks regardless of where you'd like to browse from. Furthermore, if you are looking to stream content once you have access to blocked websites, PureVPN has dedicated streaming servers that are optimized for the fastest possible streaming.
Read our full PureVPN review.
Why can't I access all websites?
There are several levels at which websites can be blocked. For example, if you are a college student, access to some websites may be blocked on a network level in order to prevent users from accessing potentially inappropriate content. Another level of website blocked is the ISP or even governmental level. This suggests that no users connected to this ISP or even nationwide can access a banned website. A good example would be Twitter in China – since the block is on a national level, no user from within China can access or log into Twitter. The good news is – a VPN will help you overcome most of these restrictions.
Location-based locks
It is very common to block access to specific content based on a user's location. As you probably know, services like Netflix tailor content based on where you live, therefore users in the U.S. will see a different variation of films and TV shows than users in, for example, the Netherlands. A VPN will help you sidestep these regional restrictions and unlock bigger content libraries within minutes. A good VPN provider that uses strong encryption will wrap your data in unreadable code and replace your actual IP address with a virtual one from the VPN provider's network. So, to unblock Google Drive in China, you can connect to an IP address from any country where Google is available and start browsing.
Government censorship
At one point or another, you may want to travel to countries with harsher government censorship blocks. For example, countries like China, Russia, and many in the Middle East are known for low Internet freedom and heightened filtering, which means that not only will it be hard for you to access restricted websites, but you are always at risk of being monitored online. By installing a VPN on your Mac you will protect your privacy, remain anonymous online, and overcome even the strictest blocks on a government level. The same applies for any blocks or restrictions placed by your ISP.
Network firewalls
Many networks maintained by business, colleges, and corporate establishments often block or restrict certain types of websites internally. These could vary from social networks to gambling websites, but oftentimes can prove to be quite irritating. If you can't access a certain website because it is blocked by your university or company, a VPN will help you pierce through the firewall and surf the web freely and anonymously. Prior to attempting to access a blocked website on your Mac, however, make sure you install and verify your VPN connection; many networks with firewalls do not allow VPN downloads.
Conclusion
In today's world, where maintaining your privacy online is becoming increasingly difficult, having a multifunctional tool like a VPN is of essence. Not only can you bypass blocks and overcome censorship on any scale, but your data and online activity logs will remain safe, or even better, untraceable. Whether you are looking to unlock American Netflix on your Mac or access websites that are banned on a governmental level, a quality VPN will allow you to make your Internet browsing and streaming experience faster, better, and definitely more fun.
What are you looking to use a VPN for on your Mac? Share your thoughts and ideas with us down below!