We are reader supported and may earn a commission when you buy through links on our site.
Learn more
What is my Private IP? A Guide To Understanding IP Addresses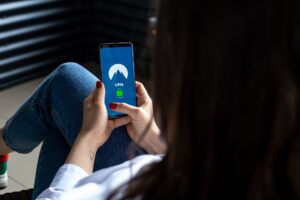 Technology and the internet have developed at a lightning pace over the last decade. Almost everyone accesses the internet at least once a day in one way or another, and most will have a laptop or mobile device at home that they use to surf the web. Even though the internet is in almost every home, however, many still don't know the importance of security and protecting their online identity. Part of this is your IP (Internet Protocol) address. So if you're asking, "What is my private IP?" we're here to help answer that question.
30-days money back guarantee
What is an IP address?
Think of your IP address as a digital version of your postal address. When you visit a web page or access any website, it records your IP address as part of the data it collects. Many companies keep a record of your IP address so they can recognize you the next time you visit the site.
There are two forms of IP address and both of them are important:
Public – Your public IP address is usually a string of four numbers. However, if you have moved to the newer IPv6, then this will look different. Your public IP is what is used to send and receive data from the world wide web to your computer.
Private – Your private IP address is what your local network uses to identify your device. Any device attached to your network will be given this IP so it knows it's part of the same network.
While most people are still using traditional IP addresses, more are now switching over to the newer IPv6. This is a more secure version and helps to protect your data.
How to Find Your IP Address
Finding your public IP address is actually fairly simple. If you use Google to search the internet, then you can type "what's my IP?" into the search bar and Google will give you your IP address. There are also websites that can do this for you, but some of them have a limit on the number of times you can use it.
Alternatively, you can also find your IP on your home router. In your web browser, you can type in a certain address (usually https://192.168.0.1) and it will show you the user interface for your router. Once you log in, you will be able to see your IP address which for most of the older addresses will be in this format: xxx.xxx.xxx.xxx.
Finding your private IP address is a little harder but not impossible. There are different methods depending on the operating system of your laptop:
Windows – On Windows, you will need to type "cmd" in the search box to bring up a command prompt. From there, type in "ipconfig" and press return. You should now see your IP information.
macOS – On Macs, you need to click on the Apple logo and go to System Preferences, then Network. Select the network you're connected to and look under Status. You should see your private IP address listed there.
Chrome OS – For those on a Chromebook, go to the Launcher at the bottom-left of the screen and click on the settings tile. Under Networks will be Known Networks. Click on your active network and it will show the details of your IP address.
Although most people may never need to see their private IP address, it's always a good idea to know where to find it if you need to. If you're worried about the security of your IP address, then having access to a good firewall software will help to protect you. Most routers have a firewall built-in to their software. Also read about if phones have ip addresses.